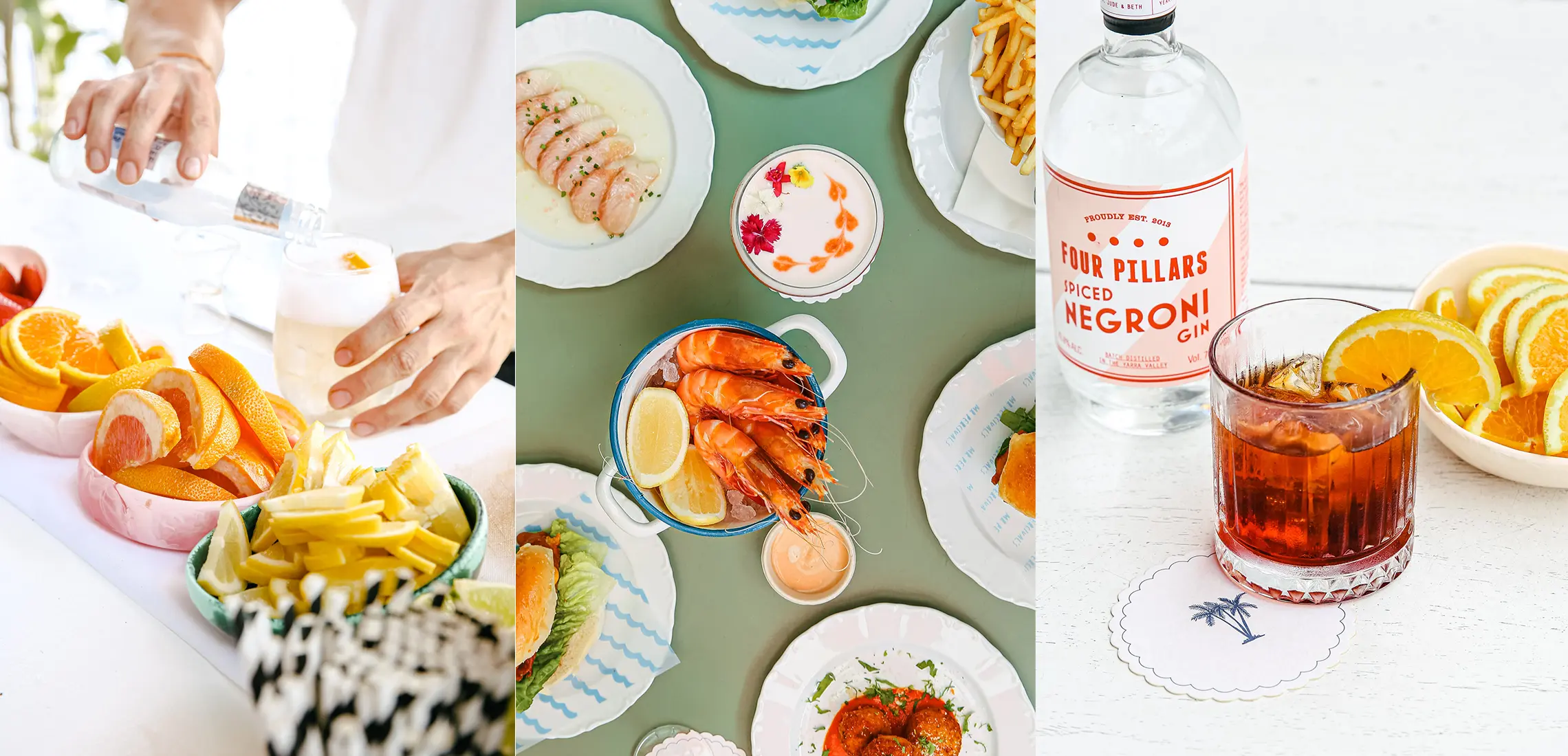 Make Your Move: Become Part Of The Dynamic HSW Team
Get to know the other side of the wharves
By Guest Styler | 24th June 2021

Marry ground-breaking construction with state-of-the-art public spaces and you get a game-changing dining and culture destination.

Sound familiar? Howard Smith Wharves, Brisbane's show-stopping riverside venue needs no introduction.

The historic space was brought back to life in 2018, with an iconic waterfront entertainment area that provides the perfect setting to eat, drink, play, and stay. Whether you fancy sampling locally brewed schooners, relaxing on the lawn, or enjoying a spritz while watching the sunset, Howard Smith Wharves has it all. A precinct with the community at its core, the natural beauty of the surrounding cliffs and heritage-listed buildings make it a refreshing oasis, not just for socialising, but for a cool career, too.

Brisbane's favourite dining locale is currently recruiting superstars across Brisbane. Bustling with energy and made up of a passionate team of people from all walks of life, Howard Smith Wharves couldn't be a better place to kickstart your career in lifestyle and entertainment.

With a dedicated HSW Training Academy that provides on-the-job training during paid work hours and nationally recognised qualifications to progress your career, there's also wellbeing initiatives including team yoga, run club, mindfulness sessions, and team discounts. So, if you're ready for the adventure of a lifetime, you could be working at one of the dream venues that offers this next career move:

With a philosophy centred around great food, friends, and farmers, Stanley's head chef, Louis Tikaram, has travelled across the globe in search of the best produce, which led to the culmination of this delicious Cantonese restaurant.

Translating the electric energy of Tokyo's izakayas, music bars, and pop-infused counterculture, Yoko is set over two levels, marrying Brissy's breezy lifestyle with all the highlights of Japan's sophisticated and sustainable cuisine.

Inspired by the Mediterranean way of life, and the pleasures of eating together. The menu celebrates simplicity, yet still adding a touch to the best local produce from land and sea.

Sip, relax, and watch the sunset while enjoying a selection of delicious eats at this European beach club-inspired overwater bar. You'll feel like it's summer all year long.

This modern-day brewery by the river's banks is the home of brewing balanced beer, which remains connected to nature and all that people love about Brisbane.

Inspired by the bustling beer halls of Europe, Felons Barrel Hall celebrates the magic of barrel conditioned beer. Paired masterfully with South East Asian dishes and accompanied by a rich and eclectic live music and entertainment program, showcasing the best and brightest Australian acts.

A little slice of Italy right here in Brisbane. At Ciao Papi, talented chefs create mouth-watering, marvellous dishes that you can enjoy for breakfast, a drink, nibble, long- lunch, or family dinner – all with a riverfront view.

Spectacular views aren't the only thing this 166-suite hotel offers. It also features a state-of-the-art function room, with original artworks, complimentary art tours, in-room art channels, and libraries, inviting anyone and everyone to get up-close and personal with Fantauzzo's work.

Using only the most premium ingredients with a focus on locally sourced produce, Goodtimes has 22 flavours to choose from, so there's something for everyone.
Howard Smith Wharves' pop-up series:
Sample some of chef Louis Tikaram's fave Mexican street food dishes from his travels to LA and Mexico, including guacamole, street corn, lamb arbacoa, aguachiles, and tacos packed with lamb barbocoa, Achiote chicken and grilled snapper.
Fresh vino and an array of 'oh so Italian' aperitivo cocktails, Spuntini in a nutshell truly is: sit, snack, and spritz.
Using a wood and charcoal grill, and the freshest produce served with lemon and olive oil, everyone is welcome and Gigi's. Sit down and relax with a glass of wine in the alfresco courtyard and you'll never want to leave.