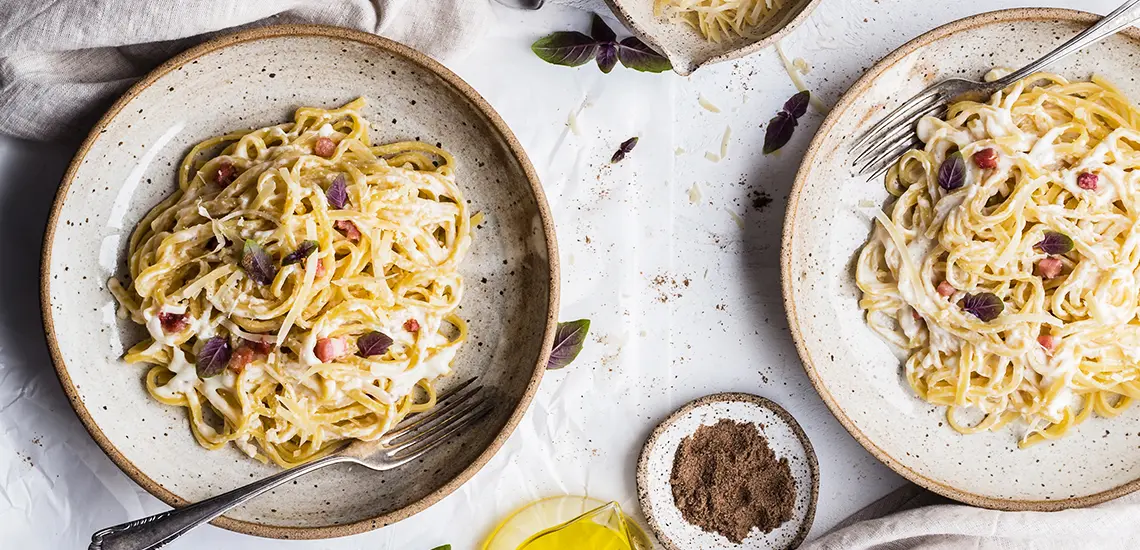 Take Comfort In These Homemade Meals Delivered Straight To You
From their home to yours
By Dinushka Gunasekara | 25th March 2020

As The Joinery's exclusive caterer, Chez Nous Catering, is bearing the full brunt of the current situation. But just as they adapt to all your event needs, while the boutique West End site is quiet, Chez Nous Catering has pivoted to meet the wider community's needs.

In these very strange times, homely comforts have never been more of a reprieve, and no one knows this more than the family-run Chez Nous, which literally translates to 'our house' in French. So, from their home to yours, they're offering a new range of fresh comfort meals and DIY pasta packs conveniently delivered to you, contact-free, if desired.

Whether your kitchen bench has turned into your work desk or you don't feel like hip-and-shouldering your way through grocery stores, the delivery menu is perfect for you. "For many, food is a source of comfort, connection and control," says manger director Penny Culpo. "And right now, we need a generous helping of all those things."

The hearty, home-made range is designed to be feasted fresh alongside your nearest and dearest, given to those who you know need it most or frozen for easy and delicious access in the upcoming weeks – if there's anything we've learnt from this experience is that it pays to be prepared. Each meal serves between six to eight, while the pasta and soups serve four.

The meals on offer include traditional favourites like lasagne, beef bourguignon, beef and red wine pie, and pumpkin soup. The DIY pasta packs will have you piling onto your forks home-made tomato passata or basil pesto, dried spaghetti and grated Grana Padano. If you're not stuck at home, pick up options are also available.

Chez Nous Catering has always imparted the familial love, care and attention you'd expect from home cooking with the quality and finesse of professionals into their catering, and they will continue to do so during these troubled times. While we're isolated and distant, coming together over a beautiful meal can make all the difference.

For more related articles on COVID 19 like the self isolating cocktail recipes, at-home workouts and things to do while self isolating check them all out here.