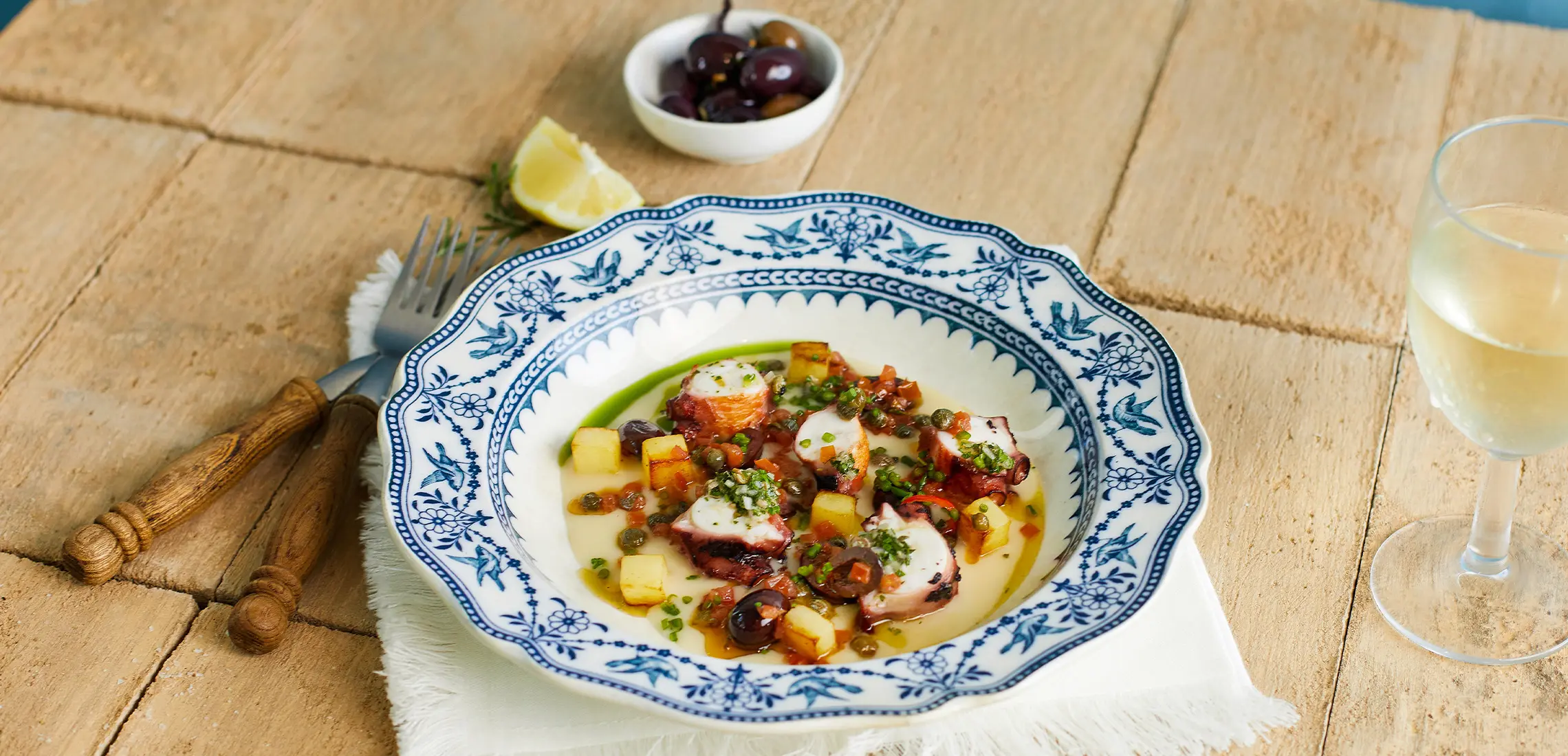 Guy Grossi Shares His Beloved Warm Octopus Recipe For An Amalfi-Inspired Dinner Party 
Prego!
By Stamatina Notaras | 2nd November 2023

Fact – good food is a globally-understood love language. And, the best way to show it is by dishing up an Italian-inspired feast for your nearest and dearest with help from the man behind Settimo, Guy Grossi. Perched on the bottom floor of The Westin Brisbane, you'll find a spread of coastal-inspired dishes within Amalfi-drenched surroundings. When you take a seat in the relaxed interiors of Settimo, it won't be long before a sip of a Limoncello Spritz transports you to the land of tiramisu, truffle, and sunny shores.

Taking inspiration from the vineyard and citrus grove scenes of the south of Italy, Guy is spilling the lid (and recipe) on his perfect dinner party plate that will win the hearts of all who eat it. 

But, first comes the vibes: Here are Guy's top tips on how to set the scene for  an Amalfi-inspired dinner party at home
Tablescape
Start with a traditional checkered or crisp white tablecloth. Think lemons, lemon leaves, citrus fruits, seasonal produce in ornate vases and platters, lots of candles, lanterns, and soft lighting. Don't forget the scent – aside from the smell of your delicious dinner, think of scents as a great way to set the mood for your dinner party. Lemon scents work beautifully or opt for the smell of freshly baked sourdough bread!
Cocktails
At Settimo, the team loves to kick things off with our Settimo Spritz – you can make it with limoncello or Aperol. A Malfy Gin and tonic is also nice, while a great negroni never goes astray! 
Wine Selections
I can never go past a great Fiano, Soave, or Greco di Tufo
Music Selections
Nothing sets the vibe of an event like the music. We love our Settimo Friday Nights playlist (search on Spotify). It's very 'neomelodico' and a great fun way to get your guests in the Amalfi state of mind.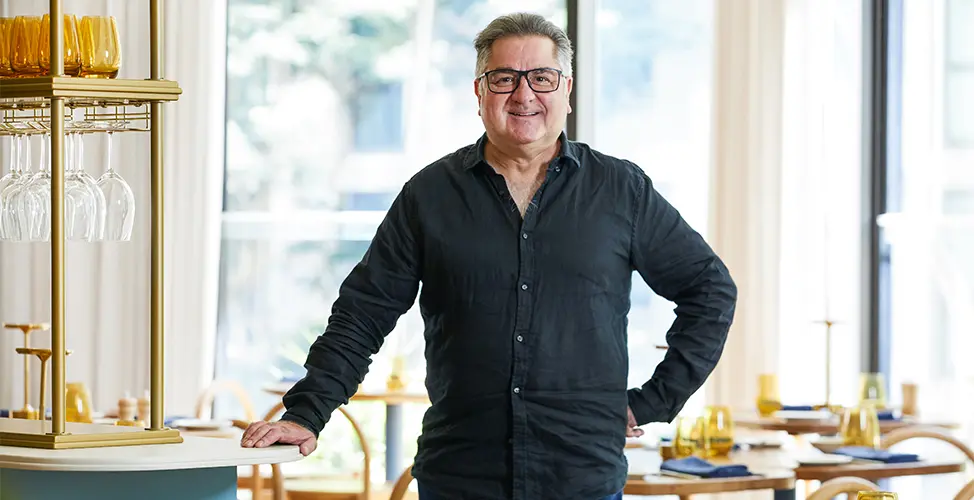 Dinner is served! Check out Guy's go-to warm octopus recipe below:
Insalata Di Polpo e Patate, Octopus, Potato, Pantelleria Capers
(Warm octopus and potato salad with olives and Pantelleria capers) 
Serves 10
Ingredients: 1kg large Fremantle Octopus Tentacles          250g salt 5 bay leaves 10 peppercorns           1 small onion, roughly chopped 1 stick celery, roughly chopped 1 carrot, roughly chopped 150ml extra virgin olive oil plus extra for serving 3 lemons (2 for juice, 1 cut into wedges for garnish) 400ml white wine 8 bay leaves 8 potatoes desiree, peeled 2 shallots, finely diced 500ml chicken stock 10 sprigs Lemon Thyme 1 clove garlic   40g Pantelleria capers 80g black olives, cut into quarters 1 bunch flat leaf parsley, finely chopped Salt and pepper to taste  
Method:
Place the octopus on a rack over a tray and salt generously. Refrigerate overnight.
Wash the octopus well, in running water and place it into a clean pot.
Cover with water, add bay leaf, peppercorns, onion, celery and carrot.
Place on low heat and bring to a gentle simmer for one hour. Remove from the heat and allow to cool completely in the liquid.
Cut 4 of the potatoes into 2cm cubes and boil in salted water for approximately 10 minutes until they are just tender. Drain and set aside.
Cut the remaining potatoes into 5cm cubes.
Place a saucepan on medium heat and add 50ml of the olive oil. Add the shallots and Sautee until soft and translucent.
Add the potatoes and cook on medium heat without colouring.
Deglaze the pan with white wine, season with salt and pepper and add the stock. 
Continue to cook on medium heat until potatoes are soft and cooked through.
Place in a blender and blend until smooth. Set aside.
To make the salsa verde, add the herbs, half of the capers, garlic, remaining olive oil, and lemon juice from one lemon and blend until smooth and emulsified. Set aside.
Heat a frying pan on medium heat with a tablespoon of oil. Remove the tentacles from the water and pat dry with an absorbent towel. Add to the frying pan with the cubed potatoes. Fry for a few minutes to give a nice golden colour to both.
Cut the Octopus into 2cm pieces and mix in a bowl with olives, a splash of olive oil, lemon juice from the remaining lemon, capers and a few tablespoons of salsa verde and season to taste.
Warm the potato cream on a low heat.
 Place approximately 100ml of the potato cream on the bottom of a plate. Arrange the dressed octopus and its garnish neatly on the plate. Drizzle a little extra salsa verde and serve with a wedge of lemon to finish.
The dish can be plated individually for an elegant presentation or on a platter for a more rustic sharing dish. Now, dig in!