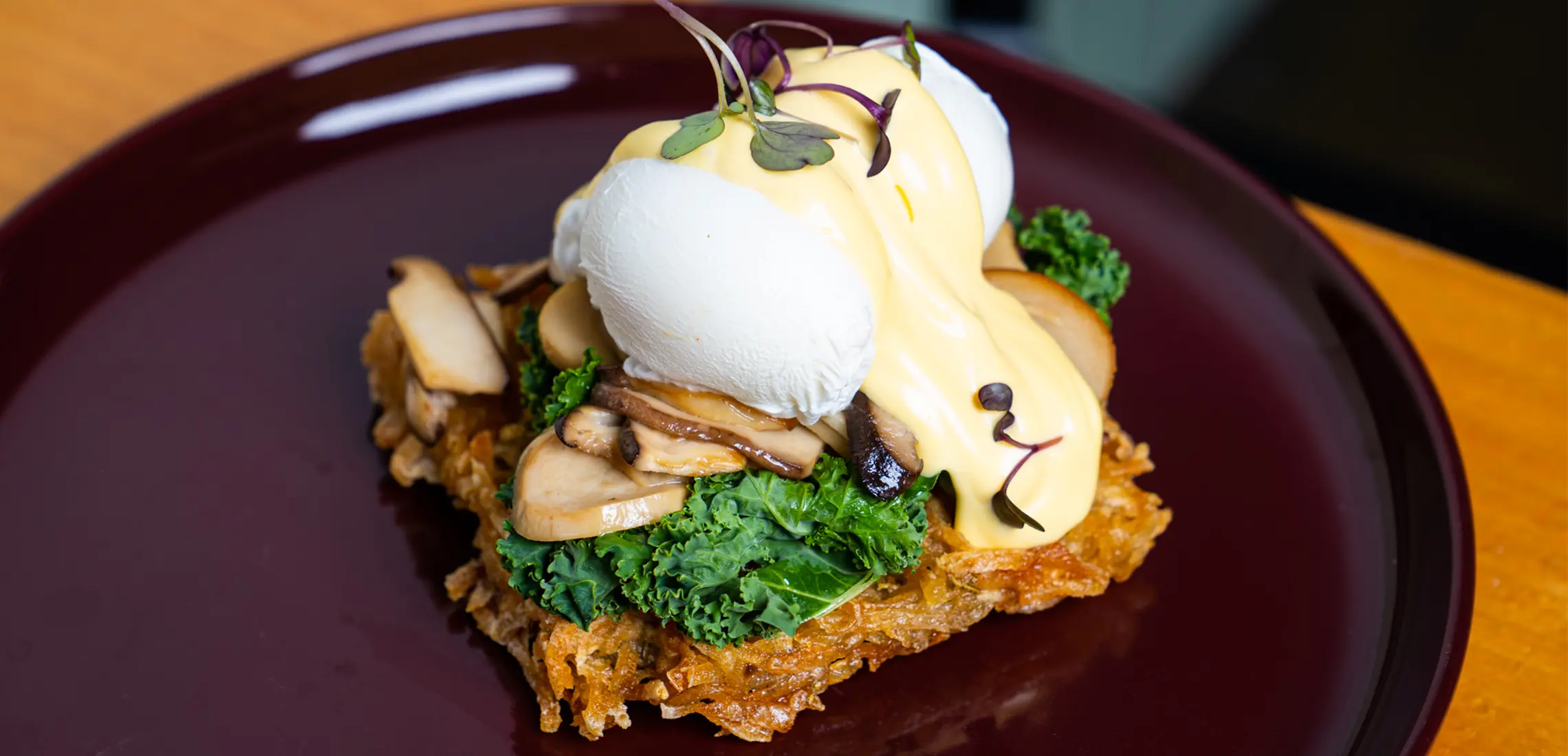 Dig Into Rose Waffle Benny At The Northside's New Vegetarian Cafe
Pastel hues and plant-based food!
By Dinushka Gunasekara | 16th July 2021

Brissy vegos get keen! Gone are the days of searching for a tiny 'V' on a menu and making an awfully hard decision – choosing from a total of one option. Brisbane's green scene has been quietly cooking up something exciting and it's going to have plant-based hearts drooling.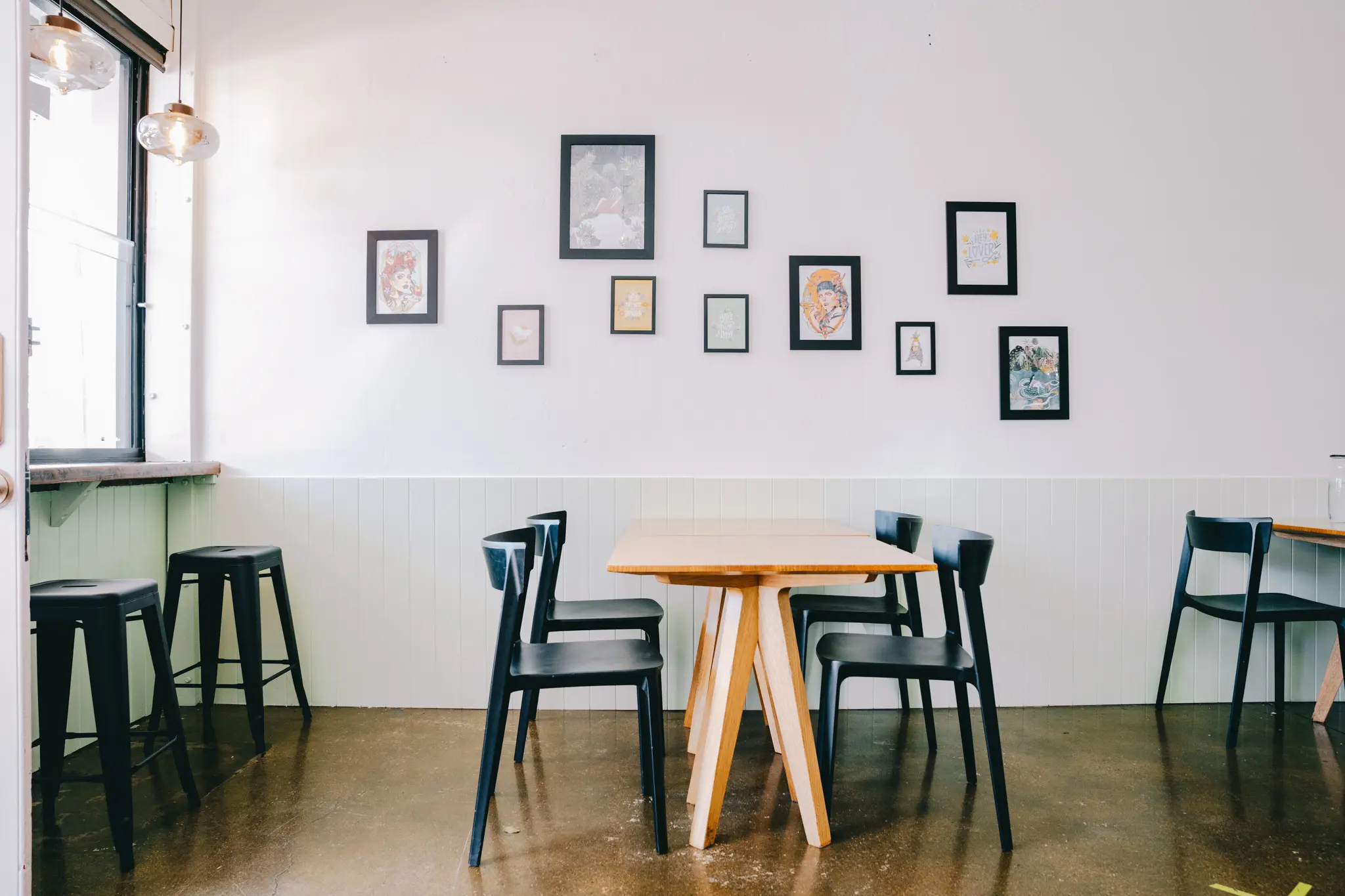 Enoki Coffee & Co is the northside's bright new brunch spot with an all-vegetarian menu that proves no bacon = no worries. Created by Léné Ritter and Chris Allen, the ethical cafe has plenty of options for vegans and vegos alike, with an aim to support small using sustainable and Australian grown produce and brands.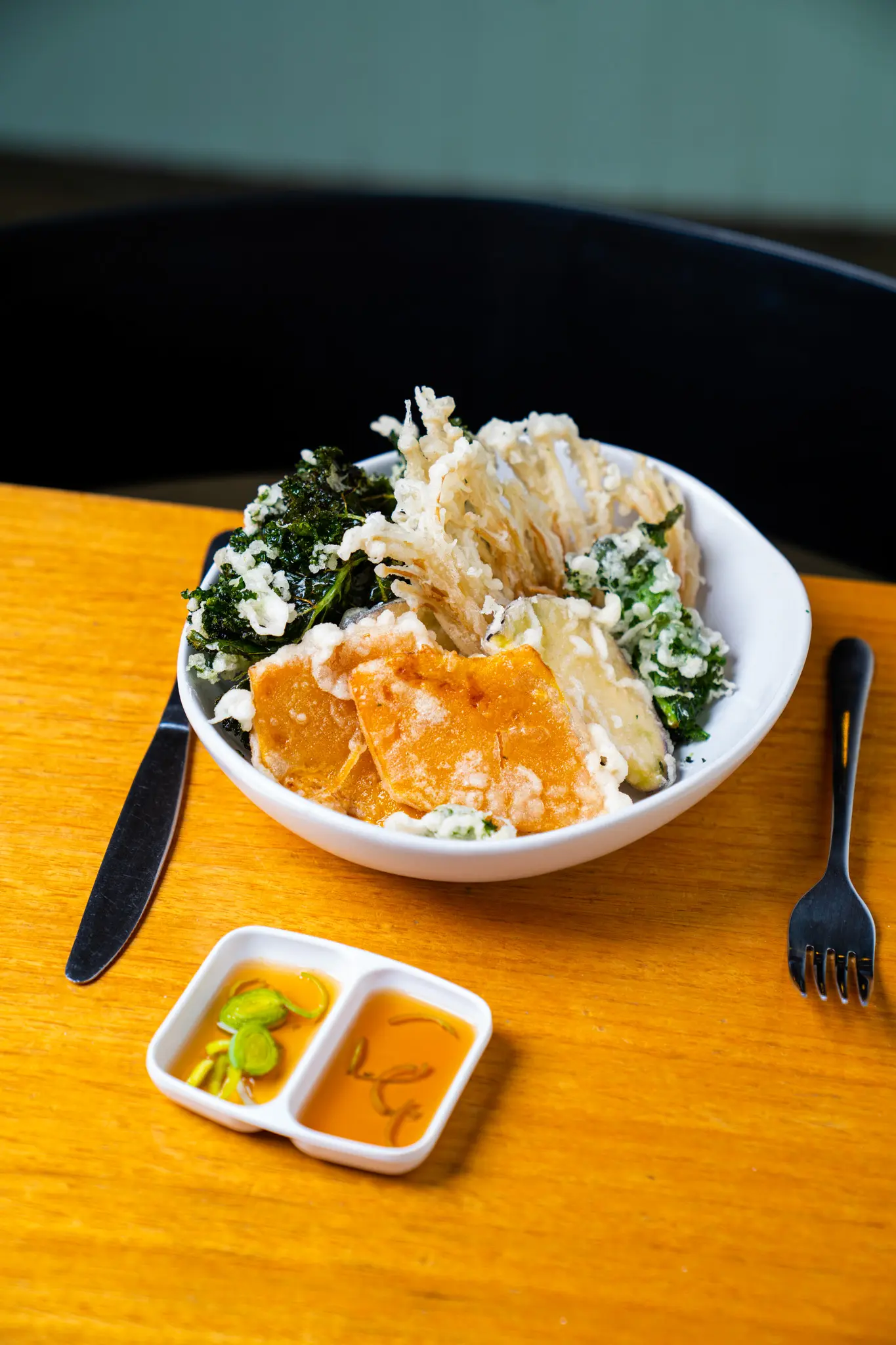 Kicking off with a yummo winter menu, all bases are covered. Dig into the house made potato and rosemary waffle benny with gourmet mushrooms and sautéed kale, or tempura enoki and tofu for a meal with bite. Their take on Korean bibimbap will spice up your day with a vegetable rainbow of mushrooms, tofu, avocado, and traditional chilli paste, or sweeten up with decadent chocolate crumpets topped with vegan butterscotch, seasonal fruit honeycomb, and ice cream.
Hungry on the go? Grab their halloumi or vegan loaded bagel for a quick fix. Not that hungry? Enoki offers half serves for most of their dishes at 25% off!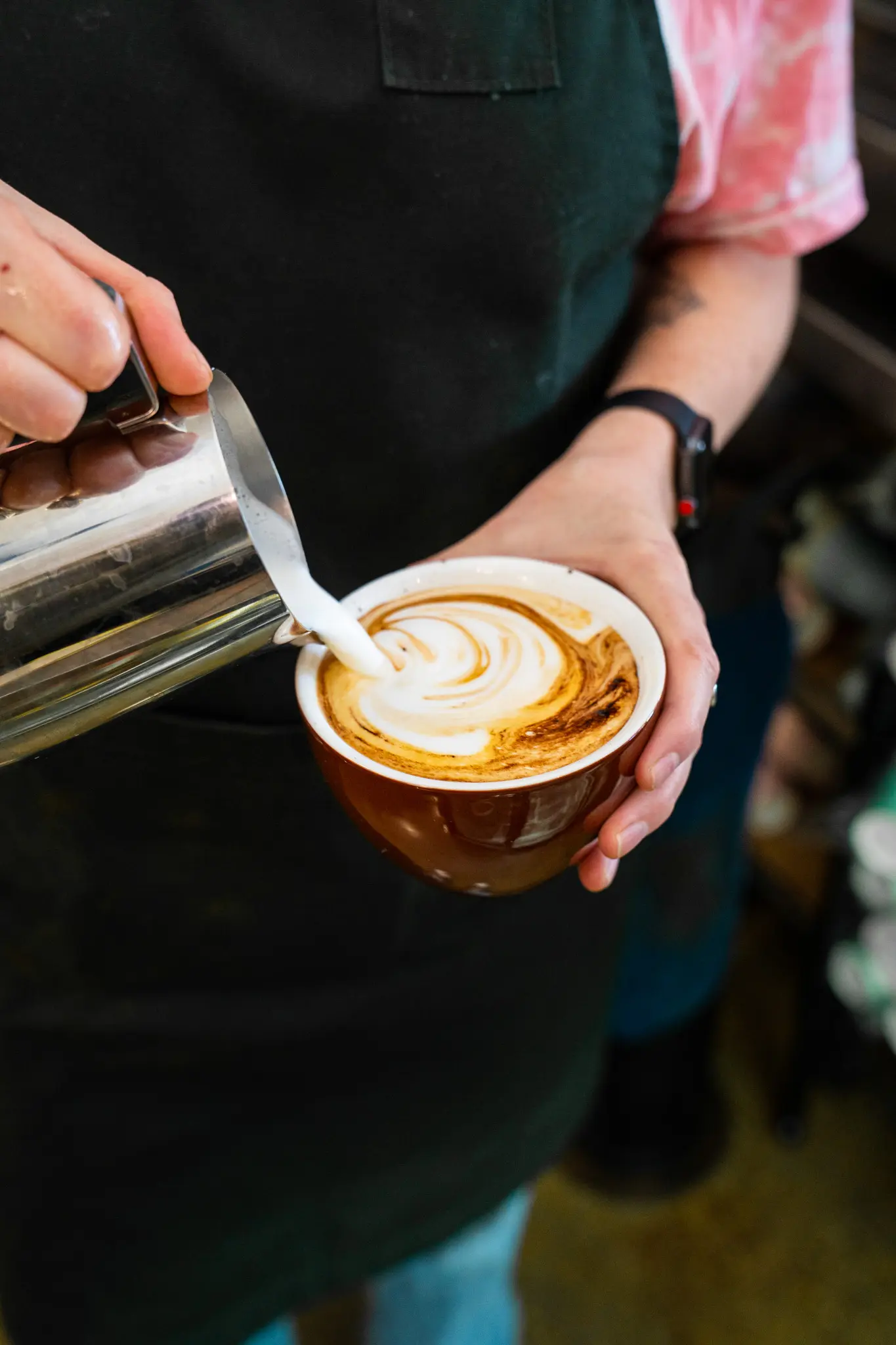 As for drinks, expect a premium house blend and single origin coffees from Semi-Pro and Almanac. Grounded Pleasures' vegan chocolate will be on hand for mochas and hot chocolates, plus fresh cold pressed juice from Hrvst St.
Enoki Coffee and Co is now open from 7am to 1:30pm on weekdays and 7am to 2pm on weekends at 20 Farrant Street, Stafford Heights.