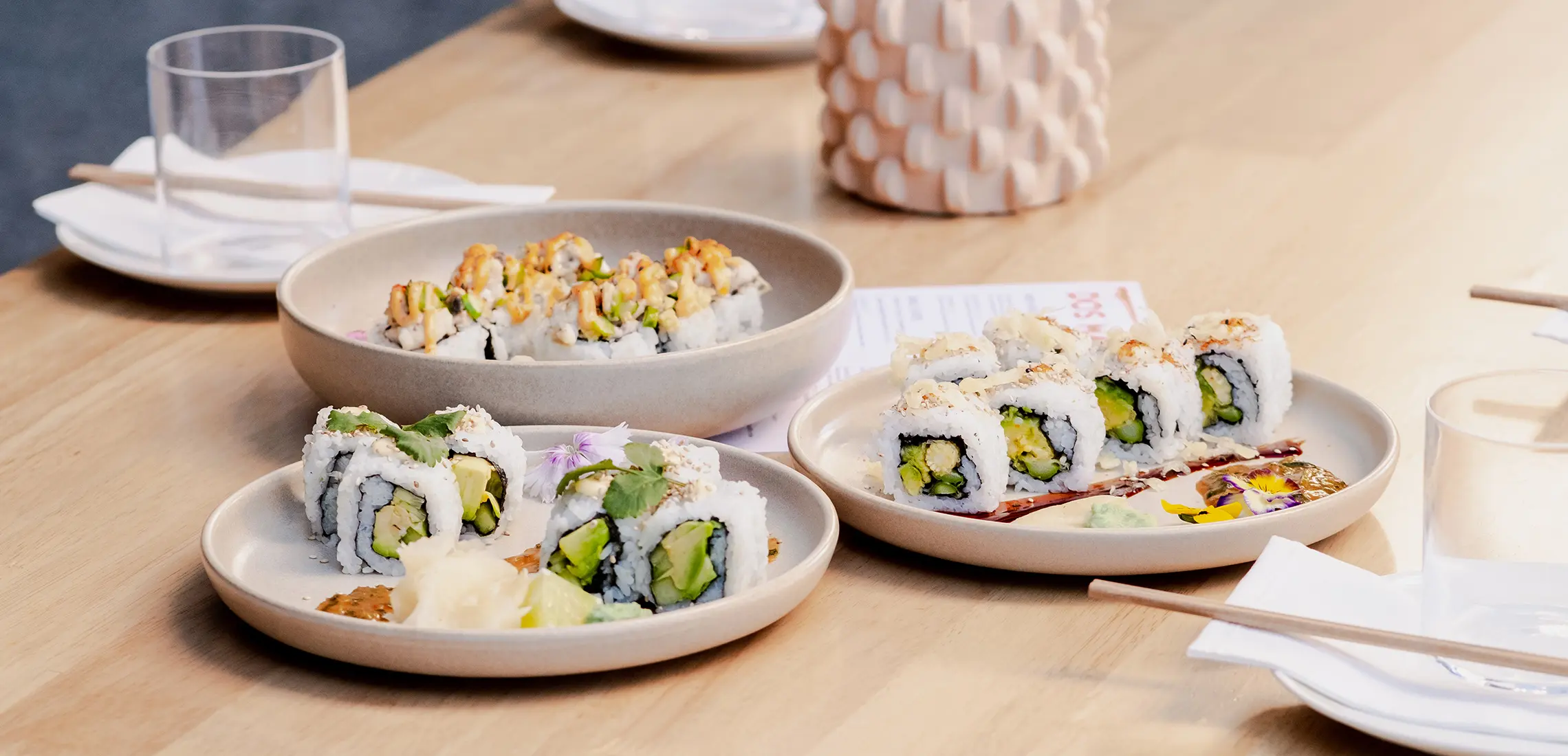 Feast On A Mexican-Japanese Fusion At Newstead's Latest Eatery
The best way to travel right now
By Emily Smith | 8th September 2021

Can you never decide between getting your hands around tacos or sushi? Good news! You can have the best of both worlds at Newstead's latest Pan-Pacific locale that's whisking you and your tastebuds away.

Dos Manos is dishing out Mexican and Japanese flavours in a ground-breaking fusion you've never experienced before. Offering a unique spin on classic dishes like the humble taco, quesadillas, and maki rolls, the name translates to 'two hands' because that's exactly what you'll need to dig into these inventive plates.

The highly acclaimed Angelo Sosa is behind the menu, whose lengthy list of accolades include California's iconic Death By Tequila, cookbooks, and even competing on Top Chef – did someone say America's best Mexican chef? Whipping up authentic Mexican and Japanese ingredients into flavourful delights, the bite-sized menu is a winner, with truffle fried rice, kimchi fries, 16-hour slow-cooked jackfruit, and chicken karrage with mixed peppers amongst the standouts. The fit-out also features a sushi train and robatayaki to complete the innovative dining experience.

It's not just their menu that's receiving the fusion-treatment – the bar will play host to a solid range of craft tequila and agave signature cocktails, served alongside traditional sake. With street food in one hand and a refreshing drink in the other, Dos Manos is a feast for the belly and soul.

Dos Manos is now open at 26 Reddacliff Street, Newstead. Book here.