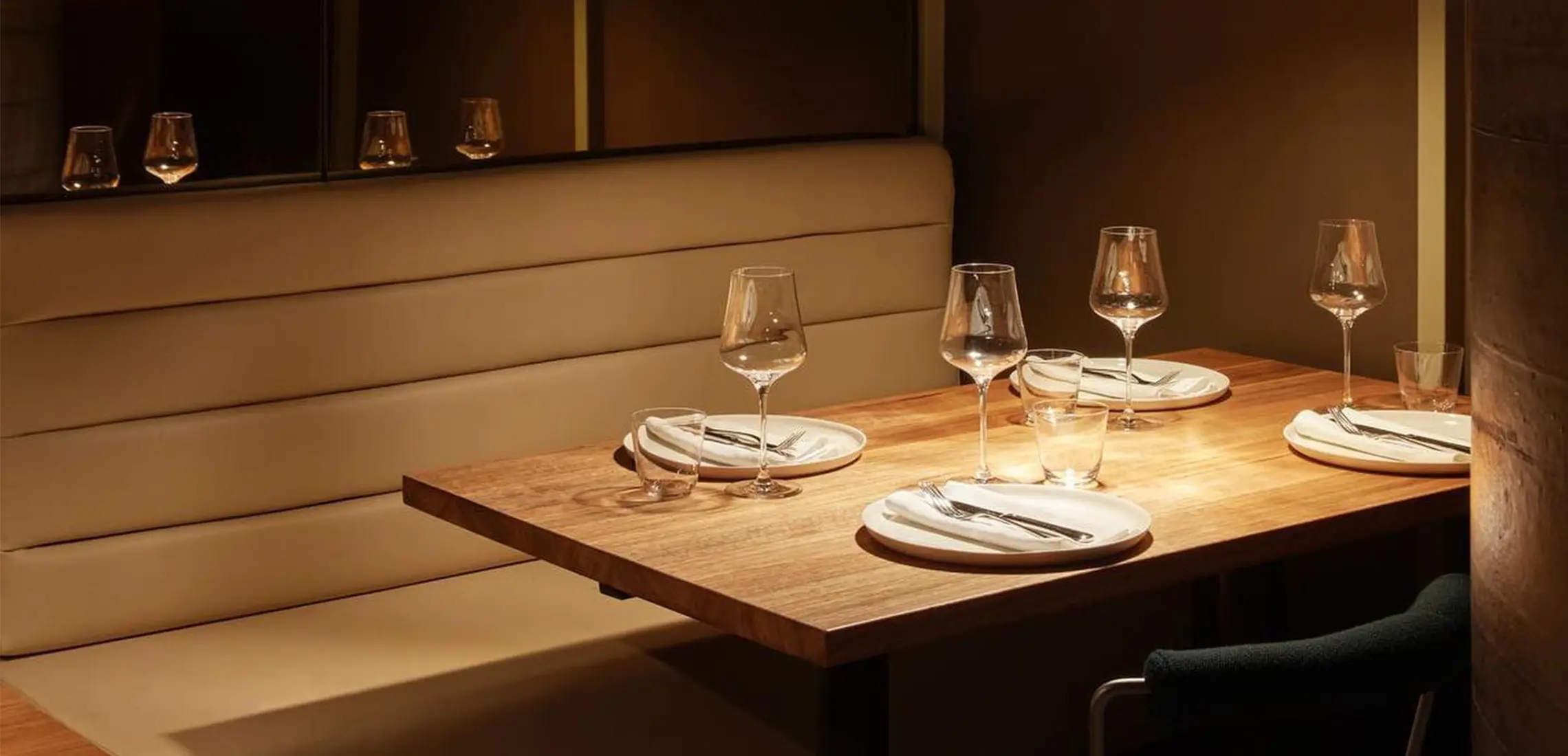 The Lune Croissanterie Team Have Opened A Neighbourhood Wine Bar
We'll cheers to this!
By Dinushka Gunasekara | 6th July 2022

If you've ever eagerly waited in Lune Croissanterie's line of loyal fans and wished the flaky goodness extended to more than just out-of-this-world pastries, then you're in luck! The crew are now foraying into the night, with a neighbourhood wine bar set to have the hordes flocking to South Brisbane.

Butler Wine Bar is the 30-seater intimate drinking spot, offering vino that is high-quality, sustainable, and approachable. Fitting style and moody hues into the small but dynamic Manning Street space, Lune Croissanterie crew's extensive hospitality experience will come into play here, delivering an inherently unique experience championed by local produce and producers.

Alongside wine, Butler will be offering beers, spirits, and cocktails, including miso caramel old fashioneds. The bite-sized and share-style menu offers a subtle Korean influence and includes chicken liver parfait, prawn tartare, and pork belly topped with gochujang. Driven by community, comfort, and conscience, it's already at the top of our tipple rotation.

Butler Wine Bar is now open at 15 Manning St, South Brisbane.

Still thirsty? Check out Brisbane's best bars here.