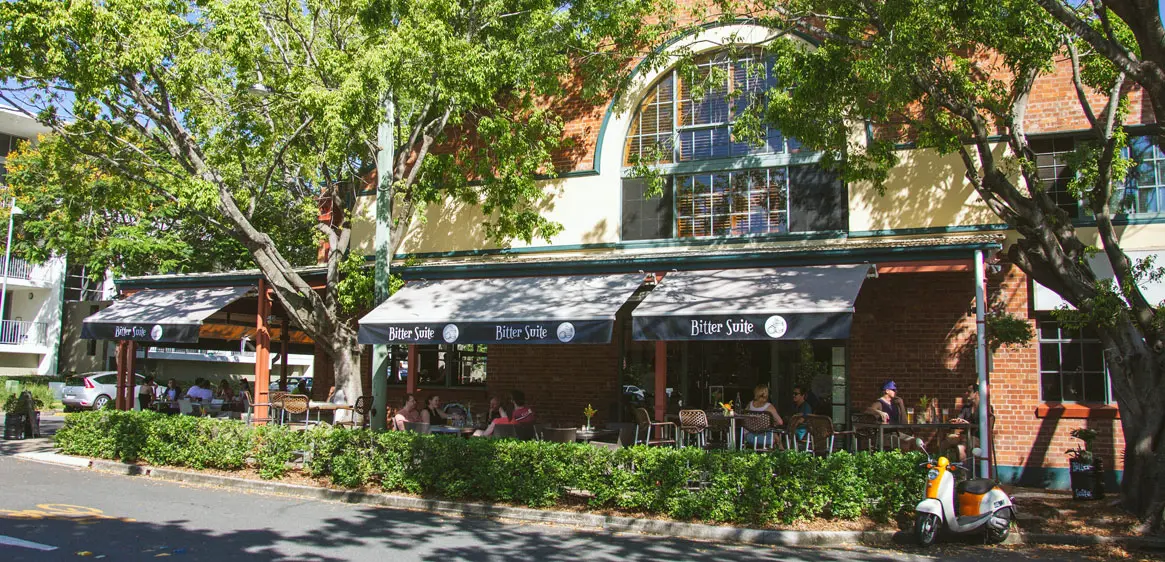 Skinny Cappuccino with a side of Wi-Fi
In our tech-savvy society, the internet has become an essential part of the everyday, like a morning cup of coffee. So we've put together a list of Brisbane's top Wi-Fi destinations to help combine your coffee and internet cravings.
By Guest Styler | 11th March 2015

By Samantha Borland-Smith and Lucy Stephens

In our tech-savvy society, the Internet has become an essential part of the everyday.

You can't go anywhere without it, so leaving your house pretty much consists of the same checklist every time: Keys? Check. Wallet? Check. Phone? Check. Internet? Um…

Sure, you can turn on your phone hotspot, or bring along your portable Wi-Fi USB device, but who wants to do that? Certainly not you, and certainly not your phone bill.

So we've put together a list of all of Brisbane's best Wi-Fi cafes to satisfy your tummy rumblings and Instagram cravings in one go.
BREW
Get the total Melbourne café vibe with the super cool laneway café in the centre of the city, Brew. Tucked away down Lower Burnett Lane, Brew serves is a fave spot for coffee, beer, wine, and small bites.  There is even a stage where live acts of Brisbane's greatest unknown performers live.
Lower Burnett Lane, The City P 3211 4242
HOO HA BAR
With its exposed brick walls and dark mahogany tables, this place is all about local food, independent coffee, and crafty drinks. Day or night, the Hoo Ha Bar is a great local hangout alone or with a group. Throw in Wi-Fi and what's not to love.
41 Tribune St, South Brisbane P 3846 6457
THE SINGLE GUYS
The Single Guys café may look minimalistic in its décor, but it sure makes up for it in its coffee (they even roast it themselves). Engrained with sophistication, the café is a glamorous escape from the real world, and provides the perfect connection of Wi-Fi to help take you there.
2/2051 Moggill Rd, Kenmore P 3878 1113
PEAR CAFÉ BAR
Nestled in the heart of Highgate Hill, the Pear Café Bar offers complimentary Wi-Fi, cheap food and amazing coffee. Paired with great customer service and Instagram-worthy food presentation you will be drooling over, Pear Cafe Bar is a must visit.
43 Gladstone Rd, Highgate Hill P 3844 3006
NOWHERE ESPRESSO
This hidden gem may be small, but it sure has big Wi-Fi. Not only do they have The Rabbit Hole Organic Tea Bar teas, milkshakes and organic soft drinks, the tiny espresso store also has a wide range of food options, including red velvet cupcakes. Seriously, what more could you ask for?
8 Bent St, Toowong P 3161 5341
THE BURROW
Great music, tasty food, and superb coffee are just some of the many things you can experience at The Burrow. But the biggest conversation piece is the giant hand-drawn chalk art on the wall, where you can appreciate the art, or leave your own mark on the café for others to enjoy. It's also open for breakfast, lunch, and dinner. Now that's a lot of free Wi-Fi.
37 Mollison St, West End P 3846 0030
BROTHER ESPRESSO
It's the perfect hipster hangout with its exposed brick, concert posters and hanging lights. With yummy food, delicious coffee, and great customer service, Brother Espresso is the perfect place to grab a coffee and step away from the craziness of the city, all while still being in the CBD.
127 Margaret St, The City P 3003 1346
BITTER SUITE
Situated with beautiful, leafy outdoor seating, Bitter Suite provides a local stop by for lunch, afternoon nibbles and dinner. Of course, it has free Wi-Fi, but it's also gluten-free and vegan friendly. And for those night owls, it's got a wide range of craft beers to choose from.
75 Welsby St, New Farm P 3254 4426
JAMIE'S ESPRESSO BAR
"Perfectly uncomplicated", as Jamie would say. That's the best way to describe the super cute free Wi-Fi café, Jamie's Espresso Bar. The bar-styled venue provides expert coffee experience and delicious food, all in the one place. Extended trading hours also means you can have your espresso at whatever time suits you, so it's the perfect place to stop after a hard day of shopping.
49 James St, Fortitude Valley P 3257 1010
LADY MARMALADE CAFÉ
Lady Marmalade Café provides the perfect place for brunch, offering gourmet sandwiches, organic breads, homemade soups, and best of all – great coffee. Its sunny corner offers the perfect spot for sitting back, and watching the world go by. In between scrolling through your Instagram feed, of course. If you want it delivered, these guys cater too (and the you can use the work Wi-Fi!)
Cnr Logan Rd & Cleveland St, Stones Corner P 3324 2480
AVID READER
This place has created the perfect haven for so many booklovers – a bookstore and café in one. What's more, Avid Reader provides a gallery place for artists to display and sell their works. Tie that in with free Wi-Fi and you'll wonder why people would ever want to leave.
193 Boundary St, West End P 3846 3422
SISCO BCL
Not only does this place offer Wi-Fi to all, but it also comes with the nicest coffee and delicious sounding muffins you have ever heard of. Like peach, white choc and almond… are we in heaven yet? I think so. Add in Sisco BCL's amazing avocado on sourdough and you will wonder why it took you so long to go there.
500 Boundary St, Spring Hill P 3839 4995
THE LIBRARY CAFÉ
If it wasn't already obvious enough, The Library Café is situated in the State Library of Queensland. And, while using their Wi-Fi, you are offered a wide range of delicious dishes from both local and Australian produce. It's the perfect place to sit back and relax while you lose yourself in one of the libraries many books.
Cnr Grey St & Melbourne St, South Brisbane P 3840 7546
Are there any others worthy of inclusion? Let us know!