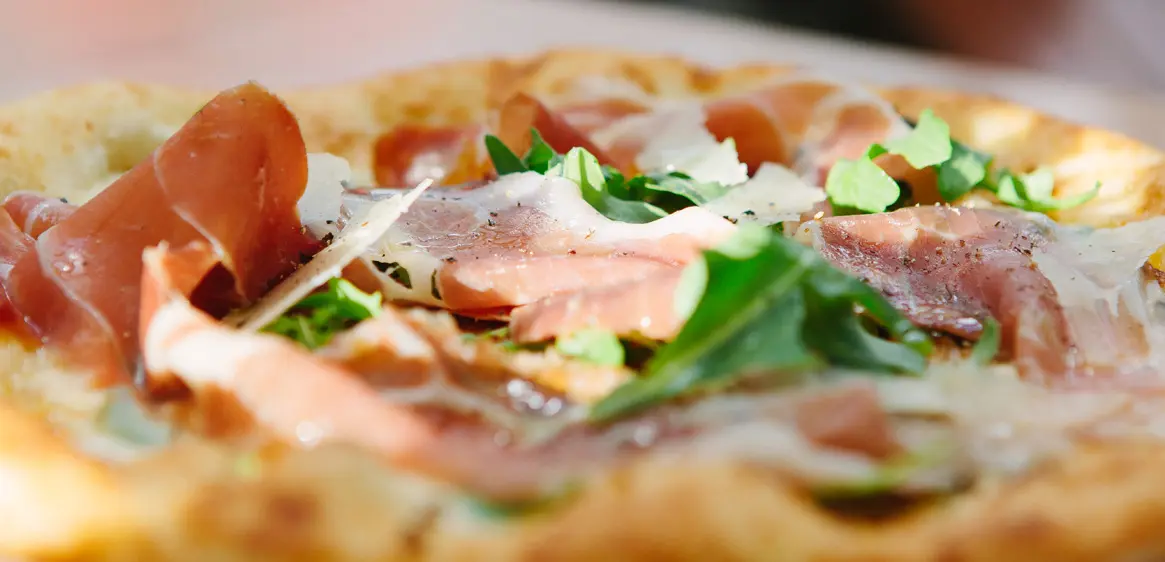 Brisbane's Best Pizza
From the City to Chermside, we've found Brisbane's best pizzerias to munch on Italy's most iconic dish.
By Claudia Jambor | 29th October 2014

Image: Tinderbox

How good is pizza? First appearing on plates in Naples, Italy, the delectable mozzarella-covered oven baked bread dish is a worldwide fave. Deep pan, thin crust, wood-fired or gourmet; whatever tickles your taste buds, here's Style's guide to Brisbane's best pizza.
Spizzico Italian Restaurant
Looking for a quaint Italian restaurant that serves straight up delicious pizza? Head to Spizzico! This family owned restaurant has been delighting Brisbanites for years with their traditional Italian offerings, making each experience authentic for guests. Plus, if you have a special event coming up, these guys can cater to all your needs.
721 Main St, Kangaroo Point P 3391 7077
De Pascale
Pastry chef Sabino De Pascale decided it was time to bring a slice of his family's Italian cooking traditions to Brisbane. De Pascale whips up a wide variety of pizzas bursting with simple, classic Italian flavours. They also offer a square pizza for something a little bit different to their signature Neapolitan style base.
Cnr Kittyhawk Drive & Way Street, Chermside P 3359 9878
The Burrow
The pizza menu at The Burrow is almost as eclectic its West End location. Serving up pizzas inspired by worldly cuisines from its Turkish style "Barbarossa" pizza with tabouleh and yogurt finish to its Mexican "Lucha Libre" pizza starring Mexican pork carnitas and jalapeños. Are you hungry yet?
37 Mollison St, West End P 3846 0030
Verve Restaurant and Cider House
Situated in the heart of Brisbane City, Verve's underground restaurant plates up scrumptious Italian pizzas with a modern twist. Combining roasted vegetables, seasoned meats and the freshest herbs and spices, Verve caters to the most gourmet pizza palette. They can also whip up their delicious pizzas on gluten free bases.
Basement of Metro Arts Building. 109 Edward St, Brisbane P 3221 5692
Alfredo's Pizzeria
After a big night on the town or late night cramming to make that work deadline, Alfredo's is there to satisfy your every pizza craving, open seven days a week until midnight. Rich marinated meats are thrown together with all your favourite toppings and cheese atop a crispy wood-fired base. Scrumptious vegetarian pizzas are also available for herbivores and a dessert pizza to satisfy your sweet tooth.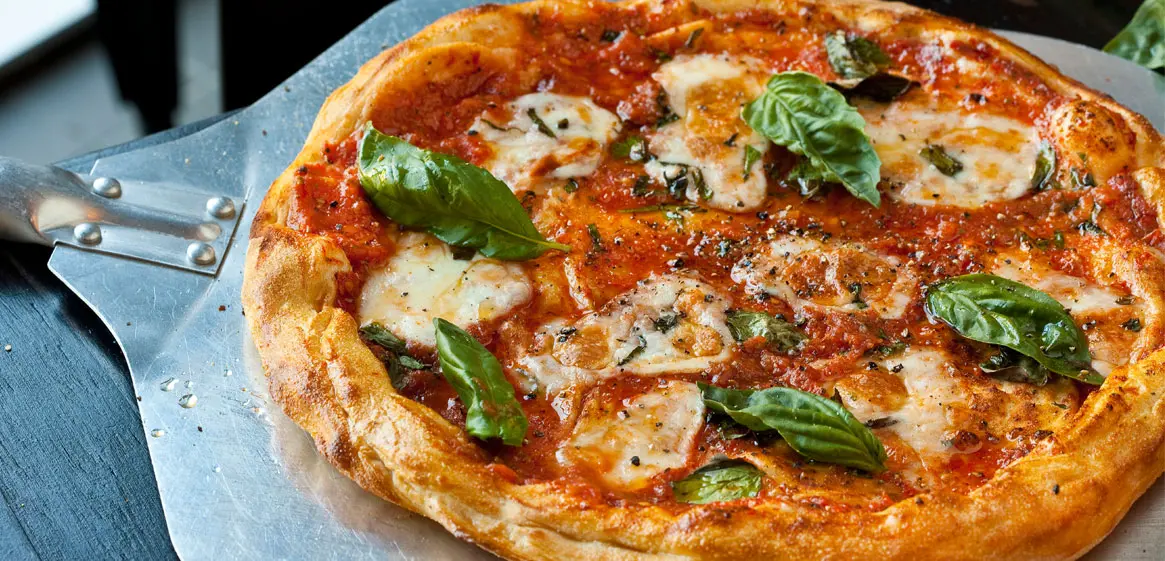 39 Alfred St, Fortitude Valley P 3251 6555
La Via
Enjoy a bite of La Via's rustic and unique Italian-inspired pizzas. Their flavour combinations atop their delicious bases boast authentic Italian flavours, you won't be finding typical margarita pizzas here! Indulge in a slice of authentic Italian cuisine with their green pear, gorgonzola and San Daniele prosciutto pizza.
Shop 6e Little Stanley St, South Bank P 3844 3460
Pizzeria 1760
Specialising in wood-fired pizzas, Pizzeria 1760 utilises seasonal and local produce to create a diverse menu offering simple yet innovative pizzas in Brisbane. One bite of these delicious house-made pizzas and you'll feel like you're in Naples!
2/92 Hyde Road, Yeronga P 3892 7788
Paninni Pizza
Serving up Brisbane's biggest wood-fire pizza, Paninni is a must try for all pizza fans. Offering a relaxed and casual dining experience, Paninni pizza strives to bring the flavours of the Mediterranean to life on your palette.
28 Carrara Street, Mt Gravatt East P 3343 3618
Sorellina
Good tunes, a good drop of wine and an even better pizza. The team at Sorellina provide a chilled out atmosphere to chow down on their wood-fired Italian pizzas. In appreciation of their dedicated pizza lovers, they'll shout you your 6th take-out pizza!
31 Logan Road, Woolloongabba P 3391 8459
Mirasoul
Steering away from the traditional Italian pizza, Mirasoul creates a scrumptious slice with a global twist. The tomato base and mozzarella is replaced with exotic ingredients such as mango chutney, Haloumi and tandoori chicken to capture the flavours of the Middle East and Asia with every bite.
55 Caxton Street, Paddington P 3367 1333
Beccofino Pizzeria
Vibrant red décor coupled with a feature wall behind the bar of the best-imported and national wines, Beccofino brings fine Italian dining to Newstead. The pizzeria's two menus, Pizze Bianche (white base) and Pizze Rosse (tomato base) feature all your Italian favourites with a gourmet twist.
10 Vernon Terrace, Newstead P 3666 0207
Tinderbox Kitchen
Nestled in the James street precinct, Tinderbox Kitchen is a favourite amongst pizza lovers thanks to the crafty handiwork of PJ McMillan. Wood's organic farm stone ground flour is used to craft their pizza bases, making their pizzas a cut above the rest. We recommend sinking your teeth into the Tinderbox 23 starring Mooloolaba prawns, chilli, zucchini, fior di latte, basil and cherry tomato. Buon appetite!
7/31 James St, The Valley P 3852 3477
Sugo Mi
After a long day of shopping on Bulimba's vibrant and distinctive dining and shopping strip Oxford street, stop in at Sugo Mi and refuel with divine slice of pizza. Epitomising modern Italian cuisine, the chefs at Sugo Mi combine classic and modern Italian flavours to excite your taste buds.
3/190 Oxford St, Bulimba P 3395 6327
Colle Rosso
Literally translating to Red Hill in Italian, Colle Rosso aims to bring the delightful flavours of Italy, from Rome to Tuscany to your palette. Winner of the Best Pizza restaurant 2014, Colle Rosso whips up a fine selection of delectable Italian pizzas accompanied by a wide selection of pastas and salads.
191 Musgrave Rd, Red Hill P 3369 7417