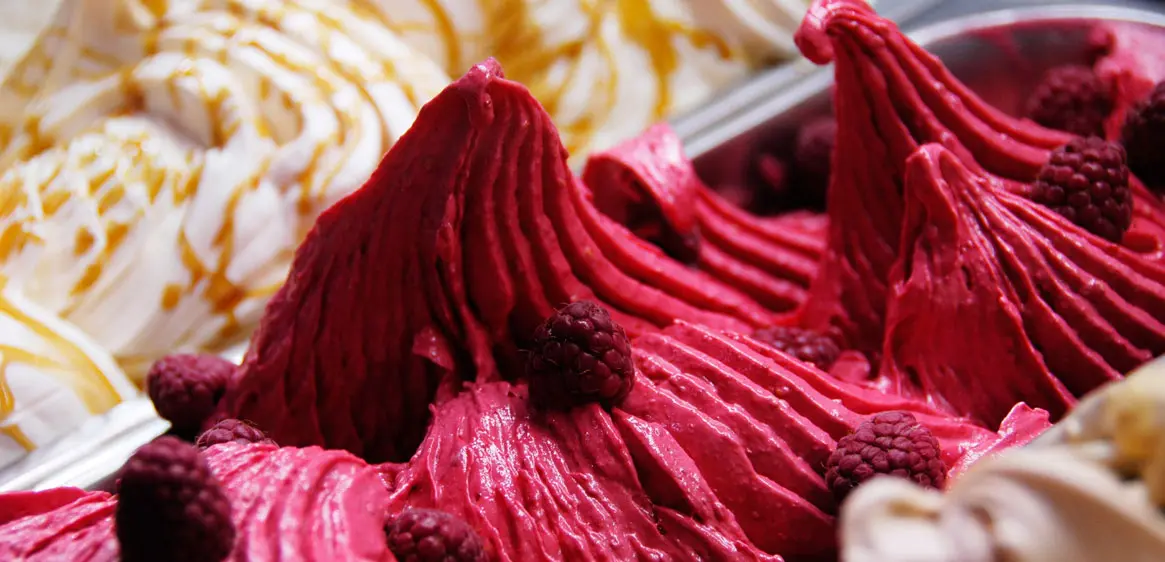 Brisbane's Best Gelato
Gelato. We love the Italians for many things, but this iced, creamy delight has got to be one of our faves.
By Guest Styler | 10th December 2014

Gelato. It's pretty much the most deliciously satisfying food-stuff you can get. Particularly as an antidote for the stifling summers one endures in Brisbane.

In fact, if I was on a deserted island, and said deserted island had a freezer that somehow operated without a power source, and I was only allowed one food – it would hands-down be gelato.

Would that make it a dessert island?

Anyway, my fondness for gelato is no doubt a sentiment echoed by many Brisbane foodies. From fruity and sweet, to creamy and laden with choc chips, fresh berries or praline (or a combo of all three) there's a plethora of great Brisbane gelaterias serving up the good stuff. Here's our guide to where you can find the best gelato in Brisbane.
Shlix
When the family migrated to Brisbane 10 years ago, they couldn't understand why gelato didn't taste the same as in Italy. The response they got was that profit-making authentic gelato couldn't be done, but Shlix (pictured) set about proving the naysayers wrong. Starting as a hole in the wall, the store now supplies many of the top restaurants in town with their traditional, hand-made gelato – gluten free, preservative free and animal rennet free.
364 Brunswick St, New Farm P 3252 2229 www.shlix.com.au
Gelateria Cremona
Based at Rosalie, these guys are famous for their deliciously seasonal and not-so-typical flavours that taste like the real thing in frozen form including Christmas pudding, and Earl Grey tea. Using an authentic Italian recipe and old-fashioned equipment renowned for producing the best ice cream in the world, Cremona has kept the large group of regulars coming back since 2005.
5 – 151 Baroona Rd, Paddington P 3367 0212
La Macelleria
These are one of the new guys in town, but their creamy goodness is next to none.  For these guys, gelato is a serious business, with constant research to maintain the best ingredients and combinations, and their gelato created daily to ensure absolute freshness. Their equipment comes from their home town of Bologna, which owner Matteo tells us is home to the best gelato in Italy (and is also where they learned their craft) and we believe him! Fluffy, intensely-flavoured and down-right delicious.
29 Florence St, Teneriffe P 0424 908 612 www.lamacelleriagelateria.com
Caffe E Gelato Milany
Gelato Milany has been a mainstay of Hamilton Road for more 7 years, offering a sweet respite to the weary, the hungry and sweet-toothed. Owned by leggy Olympic athlete Tatiana Grigorieva and her husband, they're best known for their decadent and sometimes slightly unusual desserts as well, with dishes including Milany Spaghetti Carbonara, as well as old faves banana splits and Tiramasu.
4/53 Racecourse Rd, Hamilton P 3268 2082  gelato-milany.com
Re Del Gelato
An oldie but a goodie, this one is a fave with the New Farm locals. Unique flavours are their forte, with real ingredients all made on site. This family-owned business offers personalised service, and their gelato is completely gluten-free with a selection of yoghurts and sorbets available.
702 Brunswick St, New Farm P 3358 2177
Delizia Gelato & Sorbet
This was the go-to and still is for many restaurants in the hospitality industry. Before my addiction to salted caramel, I was in a steady relationship with Delizia's Burnt Caramel Gelato, which I would often have on my break or for dinner. Delizia have been making gelato for four generations, and you'll find their glorious gelato in upmarket delis and supermarkets, with a factory outlet opened to the public at Geebung.
30 Virginia St, Geebung P 3865 2553 www.delizia.com.au