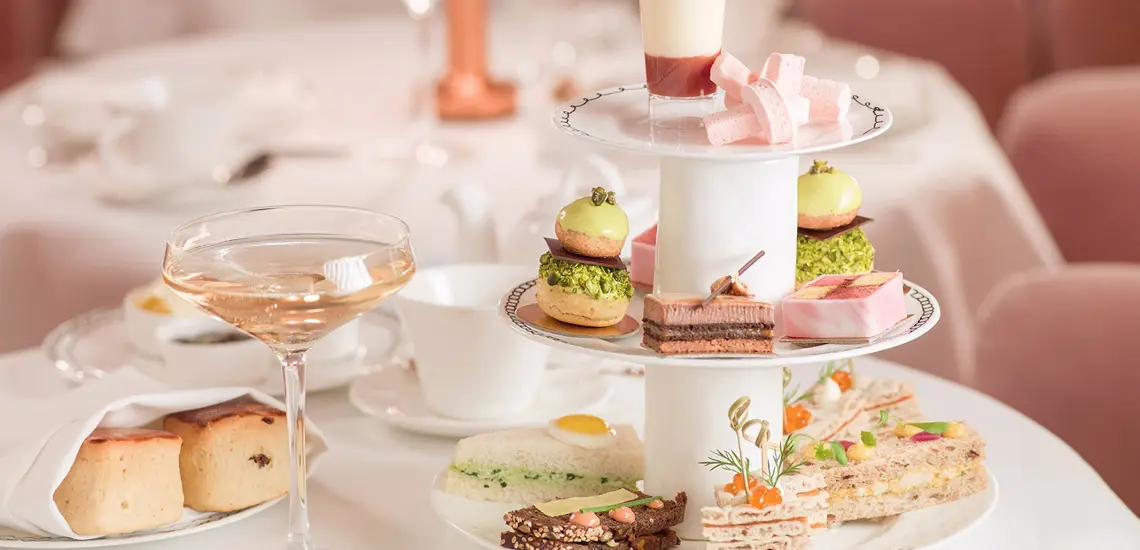 Brisbane's Best Tea Rooms For A Charming Escape
Pinkies up!
By Guest Styler | 26th October 2017

Whether you prefer to sip on coffee or savour tea, and nibble on sandwiches or devour cupcakes, there is no denying that dining in a tea room is one of the most pleasurable experiences you can enjoy. Equal parts quaint and indulgent, they are the perfect escape from everyday life. We went all across town to discover Brisbane's best tea rooms and may have enjoyed a cup of tea or two along the way.

Named after the northside's iconic Dawn Theatre, The Dawn Tea Rooms is a family owned business specialising in traditional high-teas, mouthwateringly delicious homemade goods, and personal, heartwarming service. Their menu, which includes a variety of sweet and savoury options, is available all day, and from mid-November will also be available Friday and Saturday evenings. The Dawn Tea Rooms is truly a family affair. Silvana (the owner and chef) possess over 16-years of baking and cooking experience and uses this to produce delectable treats for their guests. Nonna, Silvana's mother, is renowned for her delicious and traditional Italian sponge peaches, a soft sponge dessert filled creamy vanilla custard, soaked with Peach Schnapps or Galliano & Marsala, and rolled in sugar. With three traditional high-tea services available (Dawn Classic High Tea, Gluten Free Matinee High Tea and the Intermission High Tea), The Dawn Tea Rooms is the perfect venue for everything from bridal showers to birthdays.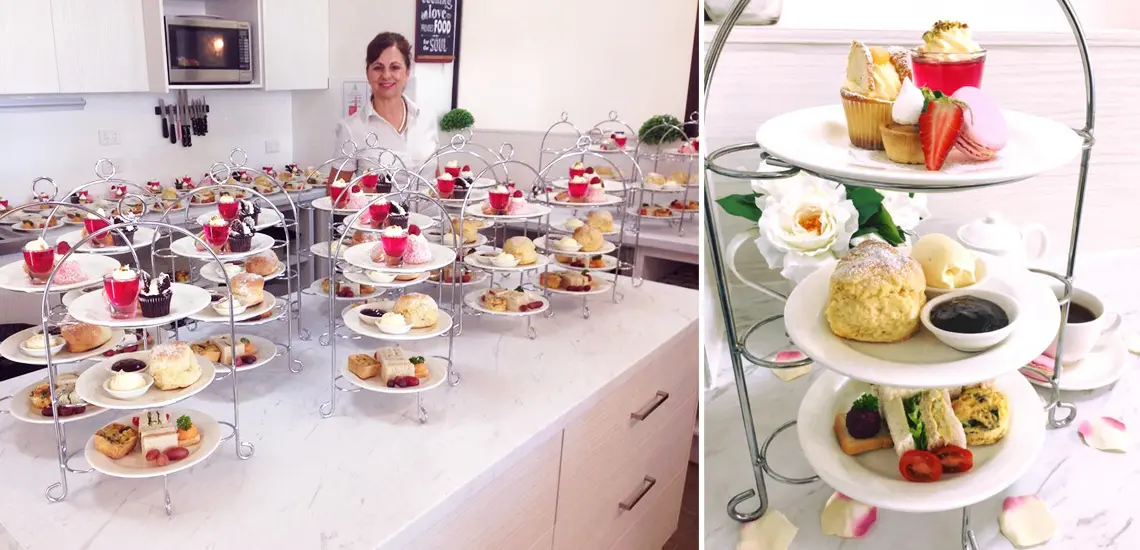 Owner Sinmei opened her first Chinese-style tea house in London in 2009, before opening more tea rooms in Hong Kong and Shanghai. A few years ago she bought her famed tea room to Brisbane, and since then has been delighting Brisbanites with traditional teas, delightful goodies, and delicious meals. With an impressive range of hot and cold teas that you won't find anywhere else in Brisbane, including the famous Hong Kong Milk Tea, iced matcha tea, and their incredibly popular iced ginger honeycomb tea. With delicate matcha molten cake and delicious brownies, it's the perfect place to relax and get some zen. For a traditional experience, the Tea Ceremony is an authentic Asian tea experience with teas such as Jasmine Pearl, rare oolong teas and a fermented dark tea from Yunnan Province.
The Rendez-vous Tea Room is one of the last remaining vestiges of 1940s Brisbane and carries on the tearoom legacy in a way that is charming and quaint. Traditionally, tearooms were the ultimate destination for ladies to sip tea, nibble scones and dainty sandwiches, and enjoy a traditional high tea with their friends. At Rendez-vous, owners Luke and Leanne have recreated an authentic 1940s-feel through a carefully tailored menu, gorgeous décor, and a classic wartime radio that plays all your favourite crooners. More than just a beautiful destination for tea and nibbles, Rendez-vous also offers diners the unique opportunity to have a tea leaf reading from one of the resident mediums in secluded gold-curtained booths. Switch off the electronics and take it slowly as you savour your handmade treats.
Located in the picturesque and atmospheric Brisbane Arcade, Room With Roses is a slice of the 1920s. Indulge in the nostalgia of yesteryear as you enjoy tea and lunches circa the 1930's and 1940's when dressing up was the usual and tea was paired with gloves and a hat. The menu includes everything from dainty finger sandwiches to hot dishes, alongside a selection of home-baked sweets. With fresh roses and gorgeous linen, it is a beautiful spot to enjoy an old-fashioned morning tea. Either sit in the main gallery, sprinkled with chintz armchairs overlooking the arcade below, or in the Chandelier Room with lofty Edwardian windows overseeing Adelaide St.
This 1950's-style tearoom is more than just a destination for tea and coffee – it is also a bric-a-brac and gift store and florist! With a wide range of old-fashioned jewellery, homewares and toys, it is a charming and quirky spot to enjoy a spot of morning tea and shopping. The menu is equally delightful and includes everything from neat finger sandwiches with ham and mustard, as well as dainty sweets, baked goods, and pies. Conveniently located next to the Regal Twin, this pleasant café is perfectly situated for a warming cup of tea and bite to eat either before or after a movie.
In the beautiful Brighton region, Eclectea Vintage Café Bar is equal parts quaint and quirky! Worth a trip from Brisbane or a detour from Sandgate, this gorgeous little stop is nestled in a pocked 0f 1960s stores and has two rooms overflowing with incredible collectables and décor. The fare is deliciously satisfying and available breakfast, lunch and dinner, organic where possible, with a wide range of fresh-baked goods to satisfy every diner. The space is large, allowing you to really relax and enjoy yourself, even with children or dogs in tow. With deep window lounge seats and a fresh bay breeze, you'll appreciate the laidback vibe and relaxed atmosphere. The energy amps up on Friday and Saturday nights, as patrons can enjoy live music and drinks from the retro-Tiki style Teapot Bar.
Feature image: Sketch London
Liked this? You'll love these! Brisbane's Best High Tea: 2017 Edit 17 Tea-riffic Gifts For Tea Lovers Brisbane's Best Iced Tea