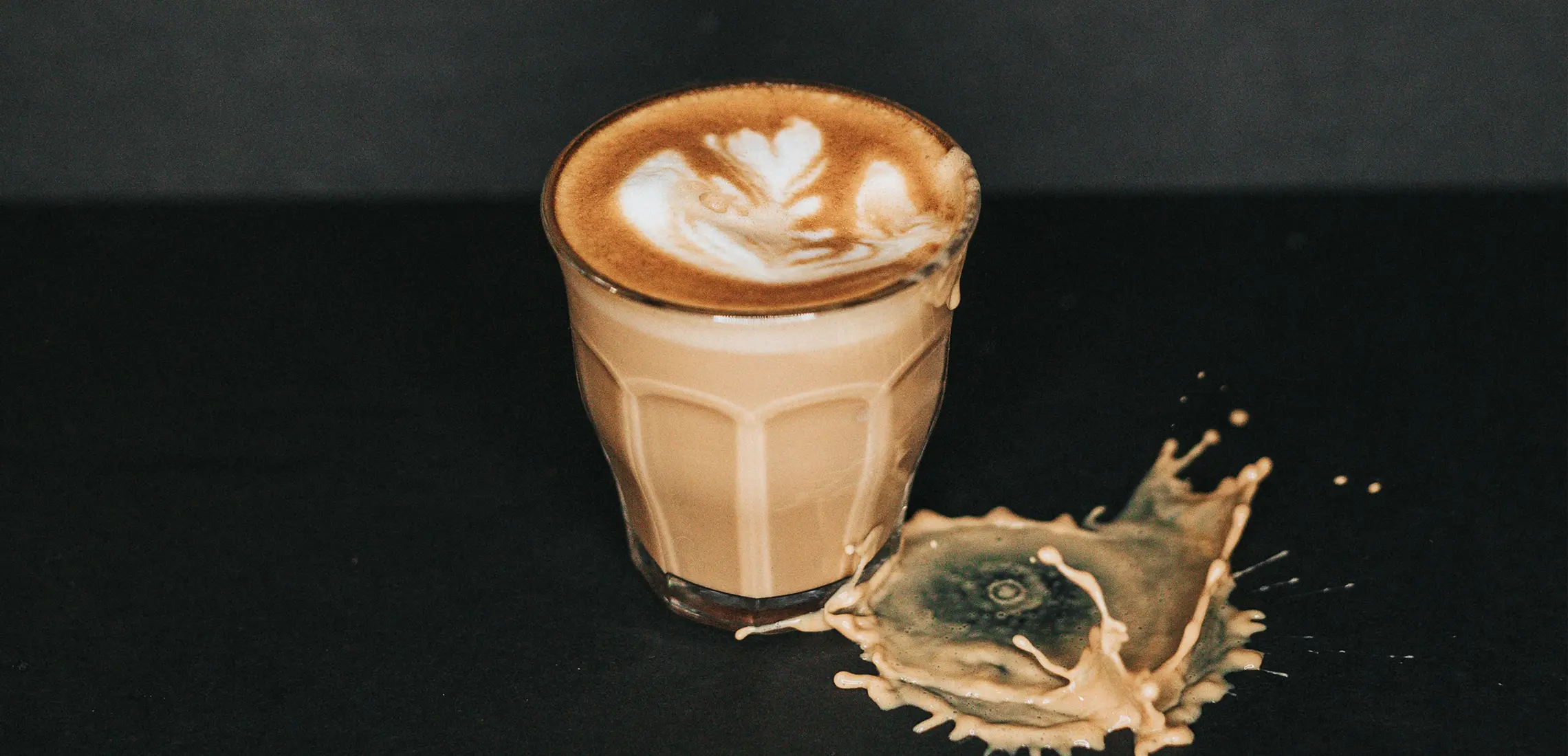 This Is Brisbane's Best Coffee
It's a brew-tiful day to be alive
By Hayley Hinze | 1st October 2020

Today is International Coffee Day, and here at Style, it goes without saying that it should be celebrated with a big ol' cup of the iconic beverage itself. So, what are you waiting for?! Grab a mug and head to one of our city's best coffee spots, ASAP.

Tucked away in a nook of Newmarket Village lives some of the city's best brews. While owner Adam works on the hand-crafted gelato, co-owner Laura whips up a host of creative coffee fusions. Serving up your regular black, milky espresso, batch filter or cold brew, the basics are done and done well. But there's more, with specialty creations to choose from, too! Think coffee paired with the likes of rosewater, coconut and orange juice. To get the total Allora experience, we recommend giving their affogato a go!

Blink and you'll miss this quaint little set-up along Kelvin Grove Road. Fresh to the Brisbane coffee scene, they're dishing out smooth roasts from their hole in the wall. There's even room to take a seat – and it's worth it to sip from one of their locally made ceramic cups. For a small spot there's heaps of variety, with a range of milk alternatives and tasty snacks on offer. Bonus points for their four cup sizes ranging from 'wee' to 'big'!

https://www.instagram.com/p/CFxj04Og48K/

Bellissimo has a big reputation as the current highest awarded coffee roaster in Australia – once you take a sip it's easy to see why. With a cool five blends to choose from, there's plenty to love. In case you needed more convincing, both cafes also offer extensive and drool-worthy breakfast and lunch menus. Want their drop 24/7? Their wide range of single origins and blends are also available to buy, so you can enjoy it all from home.
Campos | Various Locations/Newstead
Chances are you've grabbed a coffee from your local and seen the little Campos logo on your cup (or maybe not, we see you keep-cup heroes). Regardless, these roasts can be found at 24 independent and local cafes around the city and are a clear crowd favourite. Bonus points go to their ethically sourced and made coffee, which makes it taste so much better. Their Brisbane home at Gasworks is where you can enjoy specialty coffee and pick from a seasonal food menu.
Experience a different kind of daily grind at this funky industrial café. With blends that are inspired from a combination of international flavours their offerings are constantly changing, so you're able to try something new with each visit! What's more is a chef-prepared menu, which almost threatens top spot over their coffee – and that's saying a lot. This place is the whole package, where you can sit on trendy recycled furniture, enjoy a coffee and the likes of vegetarian fettucine or a slice of raspberry & rhubarb frangipane tart.
Experience a new signature blend by Mr Claude from this chic hideaway within the city's bustling centre. The rich and smooth blend pairs perfectly with the range of delicious Italian bites and gourmet breakfast options on offer, so come with an appetite, too! Here, Australian and Italian roasts combine, in a charming spot under the iconic fig tree on Creek Street.
https://www.instagram.com/p/CGIqoLHnJ0N/
True to its name, Park Bench Espresso is set right on the park, providing the perfect vantage point to enjoy a quality coffee and watch the world go by. This locally owned and operated family business has all the ingredients for a perfect Saturday morning – a cosy outdoor deck, fresh food and exceptional coffee (unfortunately you will have to BYO dog).
https://www.instagram.com/p/CC-ScG2gsMZ/
Posto | West End
Looking for a new regular spot? This friendly little café gives off big local vibes and is known for its stand-out coffee and freshly baked treats. Pick from their two signature blends, Classico and Audacia, available from a convenient takeaway window or charming dine-in area. Enjoy your coffee with a side of Posto Pantry's homemade croissants, muffins or other tasty baked goods. Just to keep things interesting, each month the café's feature wall showcases a different range of local artwork – see what we mean about the friendly neighbourhood vibes?
Salt. | Newstead
Newstead's favourite local for a reason, this specialty coffee house packs a punch. Founded and led by the passionate Zac Lazarac who turned a rundown corner shop into this iconic hub, their signature cappuccino strikes the perfect balance between strong and creamy, and is always topped with decadent chunks of chocolate. With furry friends always aplenty and smiles all round, when you reach the bottom of mug there's only one question: another?
Escape from the bustle of inner-city Brisbane and experience the comfort and enjoyment of a quality cup of coffee at The Hideout. Try their signature coffee, Sensory Lab, or pick from a rotating menu of guest roasts to broaden your bean horizons. Every shot is weighed for precision, so you're guaranteed the perfect coffee every time. As well as this strange yet satisfying process, their emphasis is on biodegradable packaging and ethically sourced coffee – perfectly suited to the minimalistic and natural aesthetic of their dine-in space.
https://www.instagram.com/p/CEp1B2rDC_u/
Renowned for their excellent coffee, these two dads go beyond to create a unique industrial-style café experience. Grab a caffeine hit in one of their funky takeaway cups or take your coffee with a side of breakfast in a rustic timber booth. Their menu features all your favourites done well while covering everything from burgers and hot dogs to Oreo brownies!
Coffee is essential for an early start, so it only makes sense that Valentino's opens from 5:30am every morning (except for Sundays, because everyone deserves a sleep in). These baristas grind out traditional Italian coffee that is bound to energise and enlighten. For more than just a drink, they also offer a full chef's menu and cabinet of treats. Special mention goes to their range of Italian cannoli which as we've discovered, is a great companion to your mid-morning coffee!