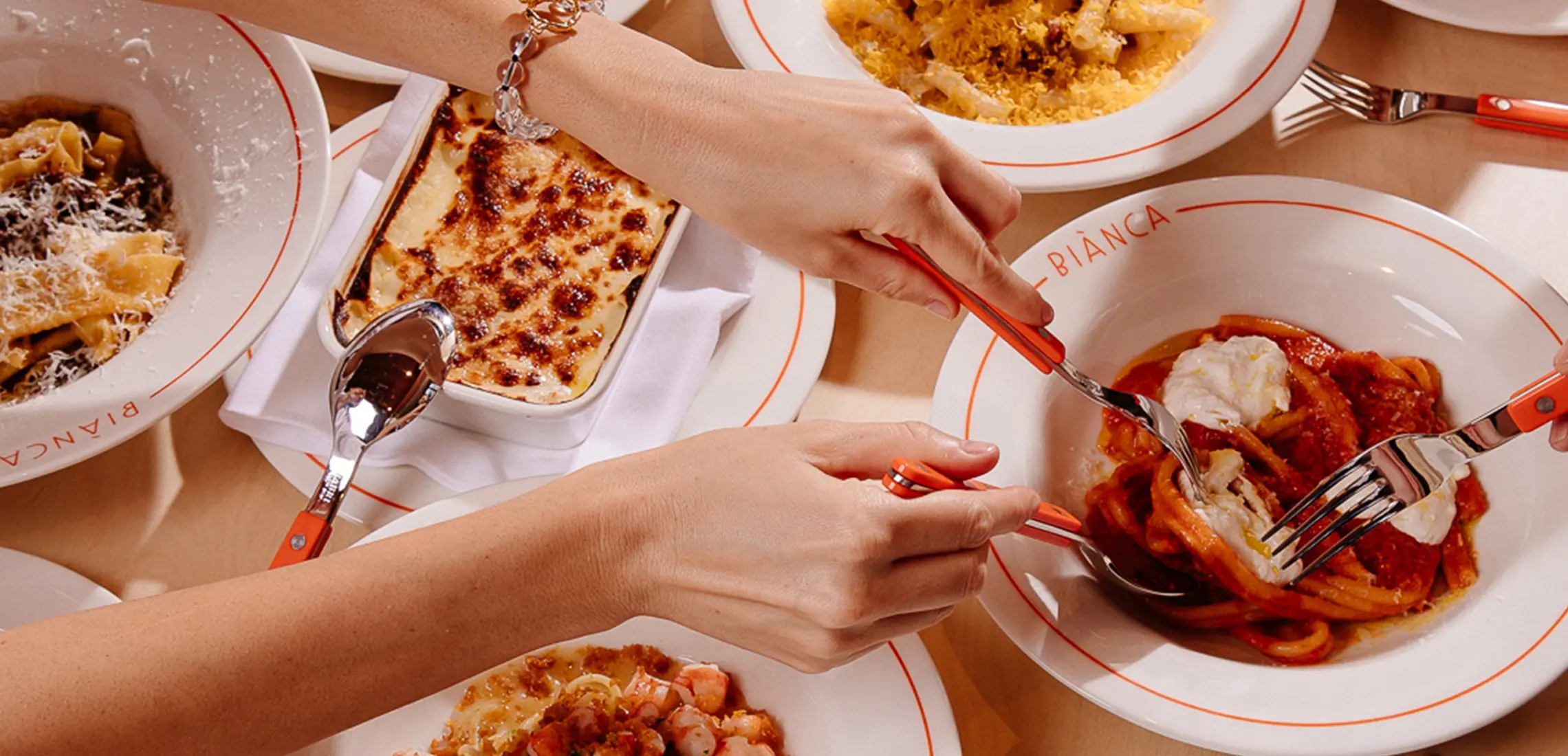 Mamma Mia! Biànca Brings Simply Perfect Italian Dishes To James Street
Your nonna could never
By Dinushka Gunasekara | 13th April 2021

When you are born from the brains behind legendary institutes sAme sAme, Agnes, and Hôntô, needless to say, you're bound to be delicious. Throw in a touch of Italian pizzazz, and mamma mia! We have ourselves a winner.

Bringing the humble vibes of a classic Italian trattoria to the bustle of James Street, Biànca crafts the cuisine from its roots to serve it at its finest. While the languorous Euro days are a far stretch from our own, each classic dish pays homage to the Australian climate through fresh produce and seasonality.

You might think your mum's spaghetti can't be beaten but, I hate to break it to ya, Biànca has mastered the simplest fare from the foundation up – handmaking their own pastas, breads, and cheese all in house. Think pork and fennel lasagne, pappardelle lamb ragu, and ricotta agnolotti with fermented pumpkin – a quick google will find you the recipes, but you just can't make it like this.

Likewise, the wines hail from Italy and are curated to complement the dishes, just as they would at any Nonna's or Nonno's. That's the charm of Biànca – they're literally welcoming you to their home.

Biànca is now open for dinner seven nights a week and lunch on Friday, Saturday, and Sunday. Book here.