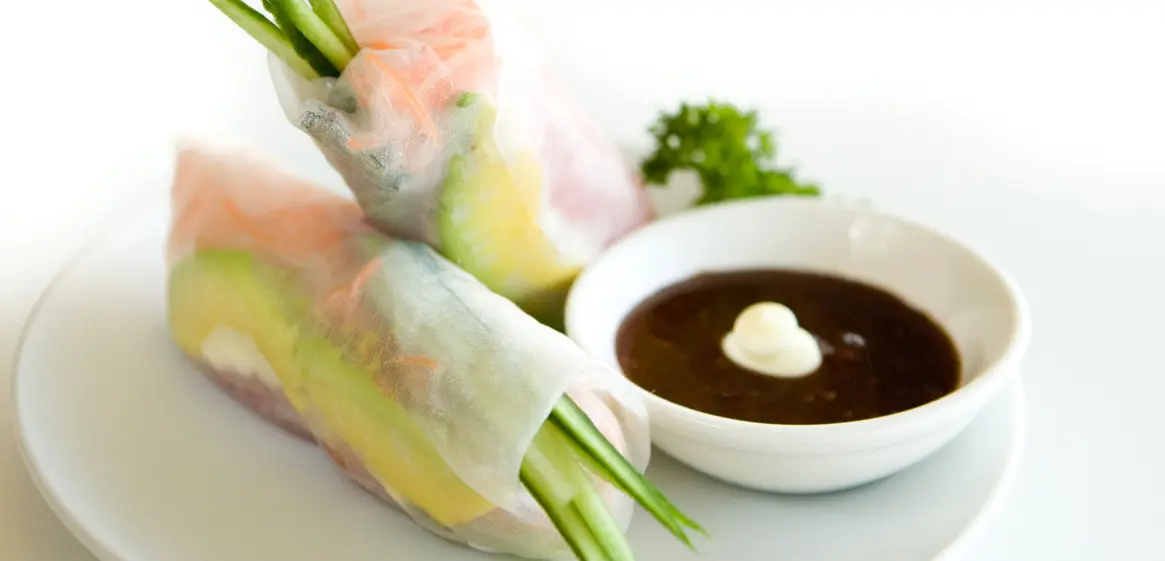 Best Thai Restaurants in Brisbane
Attention Thai lovers! Style has picked its five favourite thai restaurants in the greater Brisbane area. Tuck in and enjoy...
By Guest Styler | 17th October 2014

By Douglas Freeburn and Lucy Stephens

Thai food. It's quite possibly the most delicious cuisine on the planet, and my takeaway option of choice on a lazy Friday night. From massaman curry (my fave!) to garlic and pepper chicken, button-undoing-inducing banquet feeds with friends, to a feast for two on your loungeroom floor, Thai food seems to be the ultimate all-appetite pleaser.
My Thai Kitchen
Located in the Centro Milton shopping precinct, M.T.K. is a multi-faceted Thai Restaurant and grocery store. This establishment sources the best authentic Thai ingredients to use in both its fantastic dishes and to sell over the counter. My Thai Kitchen is famous for its decadent Pad Thai that has gained certain notoriety among customers. Additionally, customers can undertake cooking classes, learning from the best to create their own oriental creations.
18/36 Baroona Rd, Milton p 3369 8555 www.mythaikitchen.com.au
Thai Kitchen
Not to be confused with My Thai Kitchen at Milton, this restaurant sits in Wilston Village on Kedron Brook road. Yes, it IS just downstairs from the Style office, but we all agree we'd ride slow-moving rickshaws from our homes just for an extra-large serving of the crab meat fried rice! Our only complaint (and it's small) is that it's not open Monday nights, which is when we go to print. Sad face.
102 Kedron Brook Rd, Wilston P 3856 5031 www.thaikitchen.com.au
Thai Rose Café and Bar
Thai Rose Café and Bar is a Thai restaurant located in Woolloongabba and showcases all that is decadent about Thai cuisine. The restaurant specialises in Duck, with the Thai Rose Spicy Duck being an in house favourite. This establishment aims to offer revellers a truly authentic Thai experience with not only both food, but beverage, with a fabulous Thai themed cocktail menu.
2 Logan Rd, Woolloongabba P 3217 3588 www.thairosecafebar.com.au
Thai Mali
Thai Mali is a well known and critically acclaimed establishment located in Camp Hill. Boasting a 90% rating on 'Urbanspoon', Thai Mali caters for diners who are seeking a fabulous cultural experience over purely a dining one. Known for its red curries and satay sticks, Thai Mali is a must for any fan of good oriental food. The trip to Camp Hill is definitely worth this fantastic dining phenomenon.
3/82 Bennetts Rd, Camp Hill P 3843 6099 www.facebook.com/pages/Thai-Mali/
Thai Wi-Rat 
The rich smells of ingredients wafting from Thai Wi-Rat's kitchen in Chinatown Mall conjures the feeling of walking into a traditional eatery in Thailand. Plates of crispy coconut prawns, Yum Neua Num Tog – grilled beef salad served with coriander, mint and lime – and homemade Thai fish cakes are laid out in front of diners, who sit eager to indulge in the feast in front of them. Each dish is prepared using fresh local ingredients and enlivened with spices, pastes and sauces, before being delivered swiftly to the table.
20 Duncan St, Fortitude Valley P 3257 0884 www.facebook.com/pages/Thai-Wi-Rat/
Mons Ban Sabai 
Chef hatted! Brisbane's most awarded Thai Restaurant has won the 'Best Thai in QLD' award numerous times and you'll find them at Camp Hill's boutique Martha Street. Offering an innovative blend of authentic and modern dishes exquisitely prepared by master Thai chefs, their warm and welcoming staff  will show you a small slice of traditional Thailand less than a fifteen minute drive south of Brisbane's CBD.
12 Martha St, Camp Hill P 3843 5366 www.monsbansabai.com
Do you have a suggestion to add to our list? Let us know!