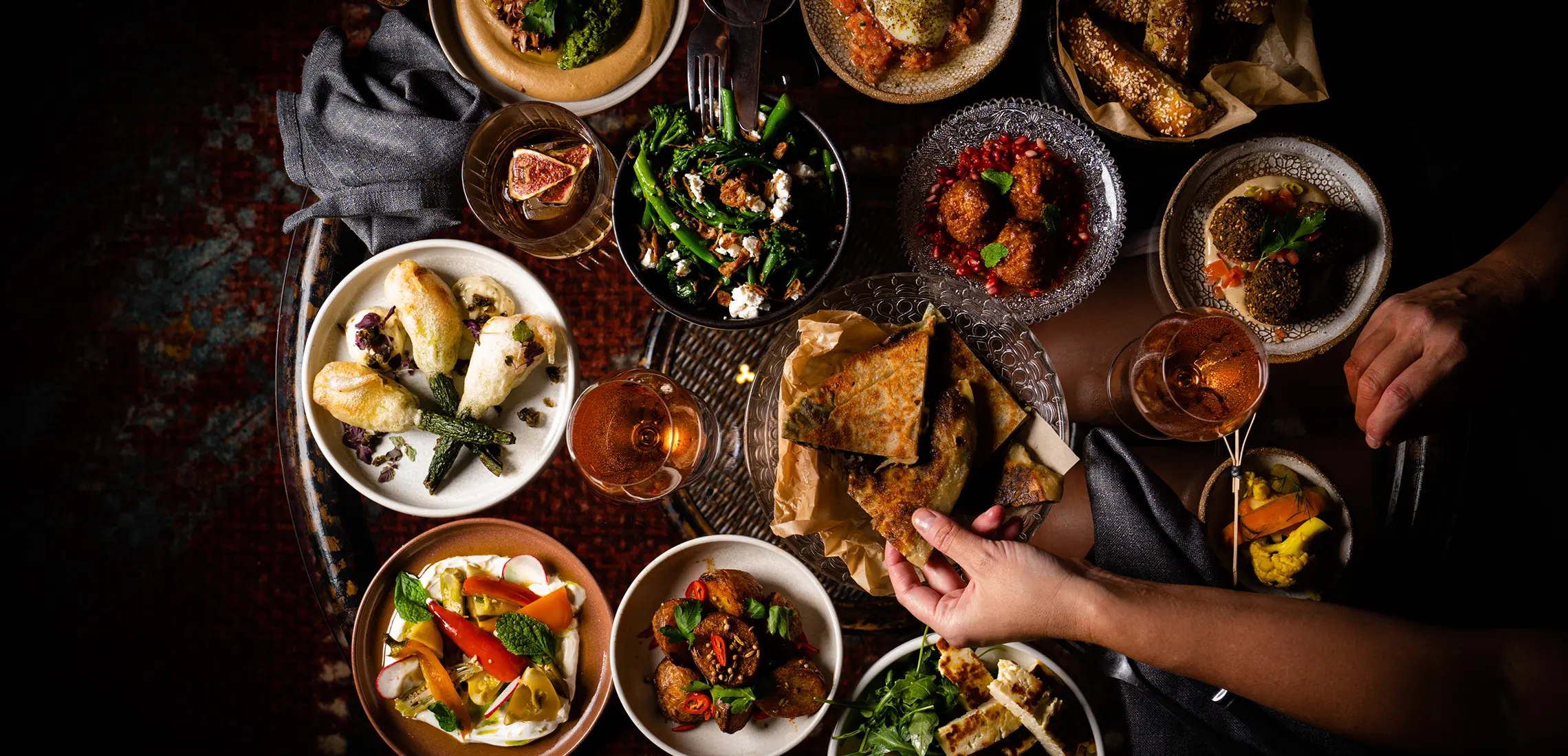 Transport To Tel Aviv And Up Your Cocktail Game At This New Valley Bar
Rock the Kazba
By Guest Styler | 18th March 2021

Late night alumni unite! The team behind ZA ZA TA Bar & Kitchen (one of Brisbane's most loved vegetarian-only restaurants) has just unveiled their new cocktail bar to transport you to the exotic world of Tel Aviv – officially opening on Friday 19 March. And thank goodness, as with the change of seasons, we're craving a culture trip.

A place to escape the ordinary, Kazba was born from a collab between the comradery of works mates. Food and beverage director Jared Thibault, music curator Andrew Lewis, renowned Israeli executive chef Roy Ner, and award-winning interior designer Luchetti Krelle are serving Brisbane theatrical cocktails with a side of Tel Aviv street food.

You won't find dreary drinks here, no siree! Kazba is where cocktails come with dinner and a show. Curated by cocktail guru Jared Thibault, each tipple has its own spectacle and an entire section dedicated to "up in smoke". For a Tel Aviv twist on the classic Sazerac, the Kazba team suggest their applewood smoke blend of arrack musar, za'atar rye, peychaud bitters, demerara, and lemon zest.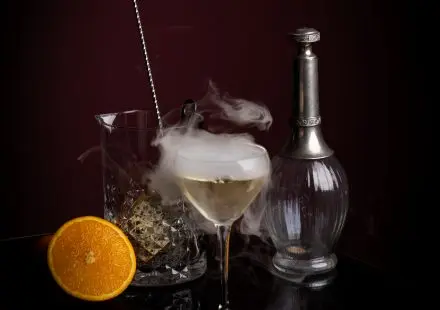 If the cocktails weren't enough, Kazba's humble bar food is a reason to stay well into the night, paying homage to the simple flavours of the region's street food scene. Using tastes of charcoal and woodfire, executive chef Roy Ner is set to deliver tantalising late-night vegetarian morsels such as fried sesame falafel with tahini and amba pickles and chilli haloumi savoury doughnuts with pomegranate and chilli jam.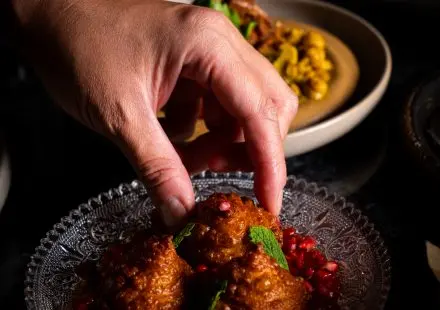 Amongst the fanfare of flavours is the setting to totally transport you half a world away. From award-winning interior designers, Luchetti Krelle, come the Victorian-inspired interiors evoking 1940s cocktail glamour. Keeping it a little closer to home are the details from traditional Queensland architecture, which are layered into the moody motif.
Quite frankly, we can't wait, and are making the late-night pilgrimage to the heart The Valley at the Emporium precinct to get a taste of Tel Aviv tonight. More to come.