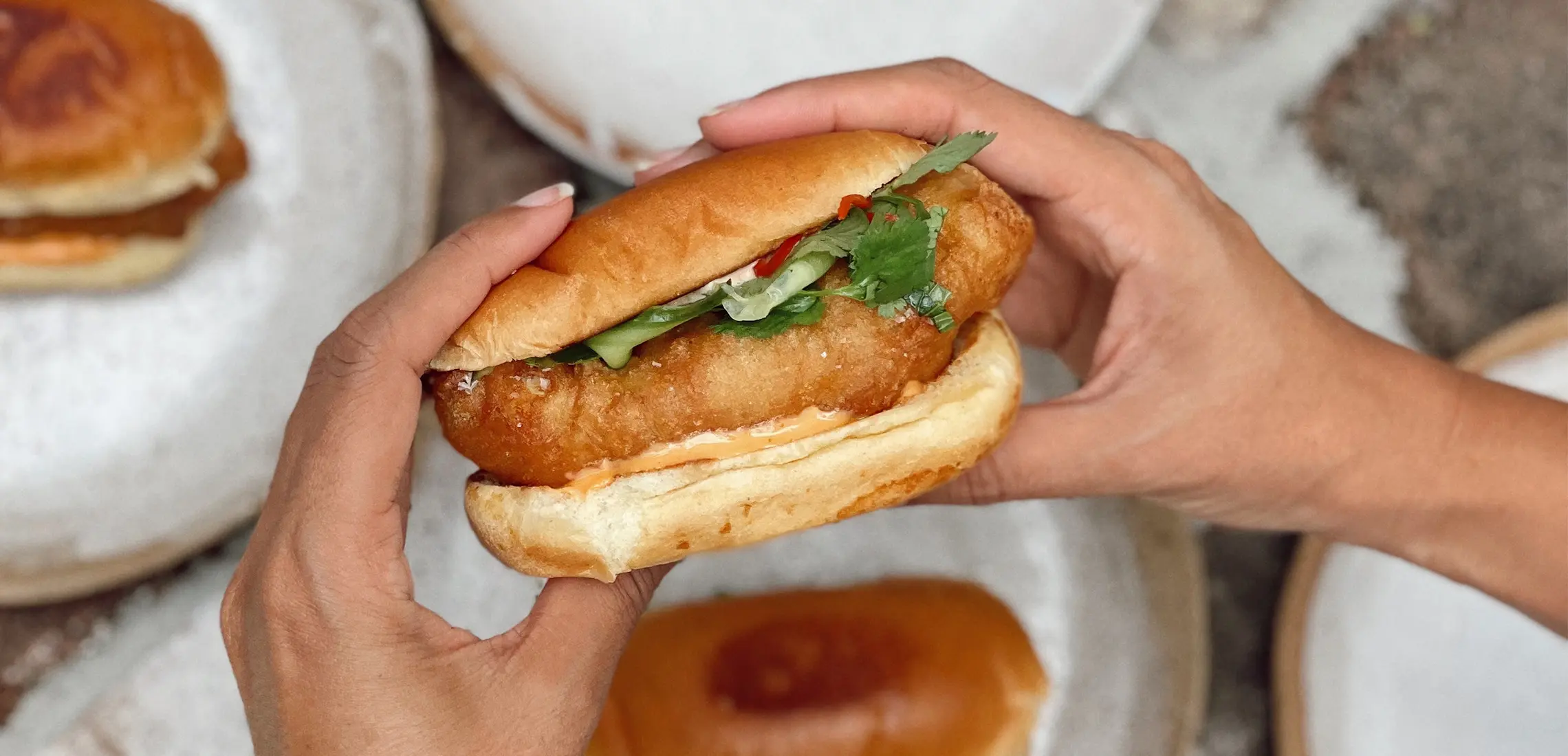 The Bug Roll Recipe That Will Have The Entire Table Wanting Seconds
Come hungry
By Dinushka Gunasekara | 8th March 2022

Many of us might have only just put away all the pots and pans we pulled out for our magnificent Christmas feast, but Easter is around the corner to heat up the kitchen once again. Traditionally, Good Friday is dedicated to all things seafood, and while you might think the best bugs should be left to Michelin-starred hands, think again. 

With the help of Australian Bay Lobster Producers – the premium Australian seafood delivery service – we've found the easiest gourmet bug roll recipe that will have every one of your guests asking for more. 

Skip the deli lines this Easter and head straight to Australian Bay Lobster Producers excellent selection of seafood online, produced and sourced consciously, and delivered straight to your door. The easy-as-pie service and oh-so-fresh offering will have you happily putting your hand up to host the family this year. From Moreton Bay bugs, to prawns, scallops, and lobster, get innovative with your spread because you practically can't go wrong!  

Check out their bug roll recipe below:
Australian Bay Lobster Producers' Bug Roll Recipe
Makes 6
Prep Time + Cooking Time: 15 minutes
Ingredients:
6 bug tails, defrosted
6 brioche buns
1L grape seed oil (or your preferred frying oil)
Flour 200g + enough to coat the bugs
4 tablespoons mayonnaise
3 teaspoons sriracha
375mL beer
1 egg
2 tablespoons finely chopped mint
2 tablespoons coarsely chopped coriander
½ cucumber, peeled and ribboned
½ red chili, finely sliced (optional)
1 lime
½ teaspoon palm sugar, grated
Butter
Salt
Method:
Put oil in a pot on medium heat, bringing up to 200ºC.
Roll bugs around in flour until coated.
Make a sriracha mayo by combining mayo with sriracha.
Make a beer batter by adding the beer to 200g of flour and slowly working together using a fork.
Separate the egg. Add the white to a bowl and whisk. Add the yolk to the batter mixture.
Whisk for approximately 1 minute, add the egg white into the batter and gently combine.
To prep your salad, add the mint, coriander, cucumber, chili (optional, lime zest, lime juice, and palm sugar to a bowl and toss around. 
Split the buns in half all the way through.
Once the roil has reached 200ºC, dip the floured bug tails into the batter using a fork, shake off excess batter, and add into oil without overcrowding the pot.
Cook each for 3 minutes. Pop onto paper towels. 
Put a pan on medium heat and melt a bit of butter. Toast the buns cut side down for 30 seconds. Flip and toast for another 30 seconds. 
Salt battered bugs. 
To construct roll, add a heaped teaspoon of sriracha mayo to base and spread evenly, add your bauttered bug, gently place some salad on, add a dollop of sriracha mayo to the lid, and close. 
Enjoy! 
Nail your Easter spread by ordering Australian Bay Lobster's delicious seafood to your door here.