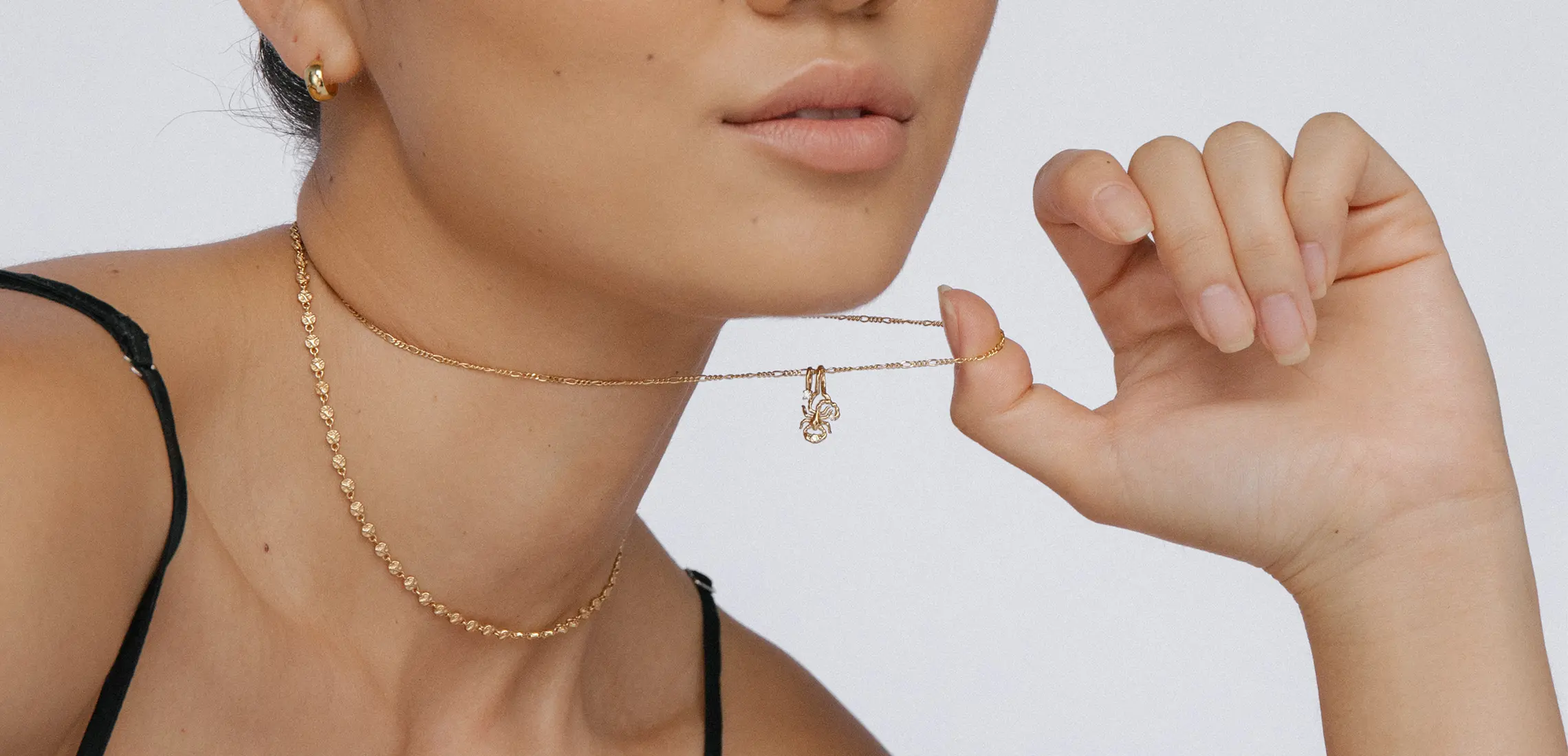 Looking For A Sign? This New Horoscope-Inspired Jewellery Collection Is It
Written in the stars
By Dinushka Gunasekara | 27th July 2022

There are many types of people who look to the cosmos for answers, and if you're one of those guided by the stars, this Gold Coast jewellery label's new collection is the sign you've been looking for. 

YCL Jewels' new Horoscope necklaces pay homage to the 12 astrology signs and last far beyond your weekly predictions. In an ode to our connection with the universe, the high-quality keepsakes have been designed to be flaunted daily, whether you opt to honour your sun, moon, or rising sign. 

"Each symbol is a representation of you and is the perfect personal touch for your collection," says founder and creative director, Fabienne. "I love horoscopes, which makes them easy and fun to design. I'm a Taurus and usually never like my sign's symbol, so creating a design I resonate with has been really fun." 

From the sensitive Pisces to the fiery Aries, each Zodiac pendant taps into the sign's traits so you can wear a piece that's literally written in the stars. Perfect for those who know their astrology from their astronomy, we chatted to the YCL Jewels' team about the process behind their new universal collection…
Why are horoscopes important to YCL Jewels?
Horoscopes or otherwise known as star signs are an important part of us all. They are an ode to the staying power of astrology and our connection to the universe. They represent our unique imprint and are a common bond between individuals. 
How were each star sign designed? 
Horoscope was designed in-house by our founder Fabienne and general manager Georgia. It was taken from an initial design that we decided to evolve after feedback from our team. We wanted to offer our community a wearable star sign necklace that differed from our already loved Star Sign Symbol & Zodiac II collections. Our favourite symbol is Virgo which depicts laser-cut angel wings and traditionally represents the maiden. 
How are these pieces best styled?
We love the feature of our new Figaro chain – it is exclusive to our Horoscope Necklace and layers perfectly with our Molten Choker and Star Sign Symbol Choker. Or, if you are feeling a little bolder, then we love it layered with our Symbolism 4mm Belcher Chain. 
Tell us more about how YCL Jewels' pieces are made to last…
Our jewellery is crafted with 2.5 microns 14k gold vermeil over a 925 sterling silver base. This creates a 5x thicker layer of gold than most gold plated jewellery and means that our pieces can be worn daily without the gold 'rubbing off' after a few wears. This composition took us over 12 months to perfect and ensures we are offering our customers high-quality pieces at an affordable price point. 
So, what's your star sign? Find your perfect thoughtful gift or treasured keepsake at YCL Jewels here.