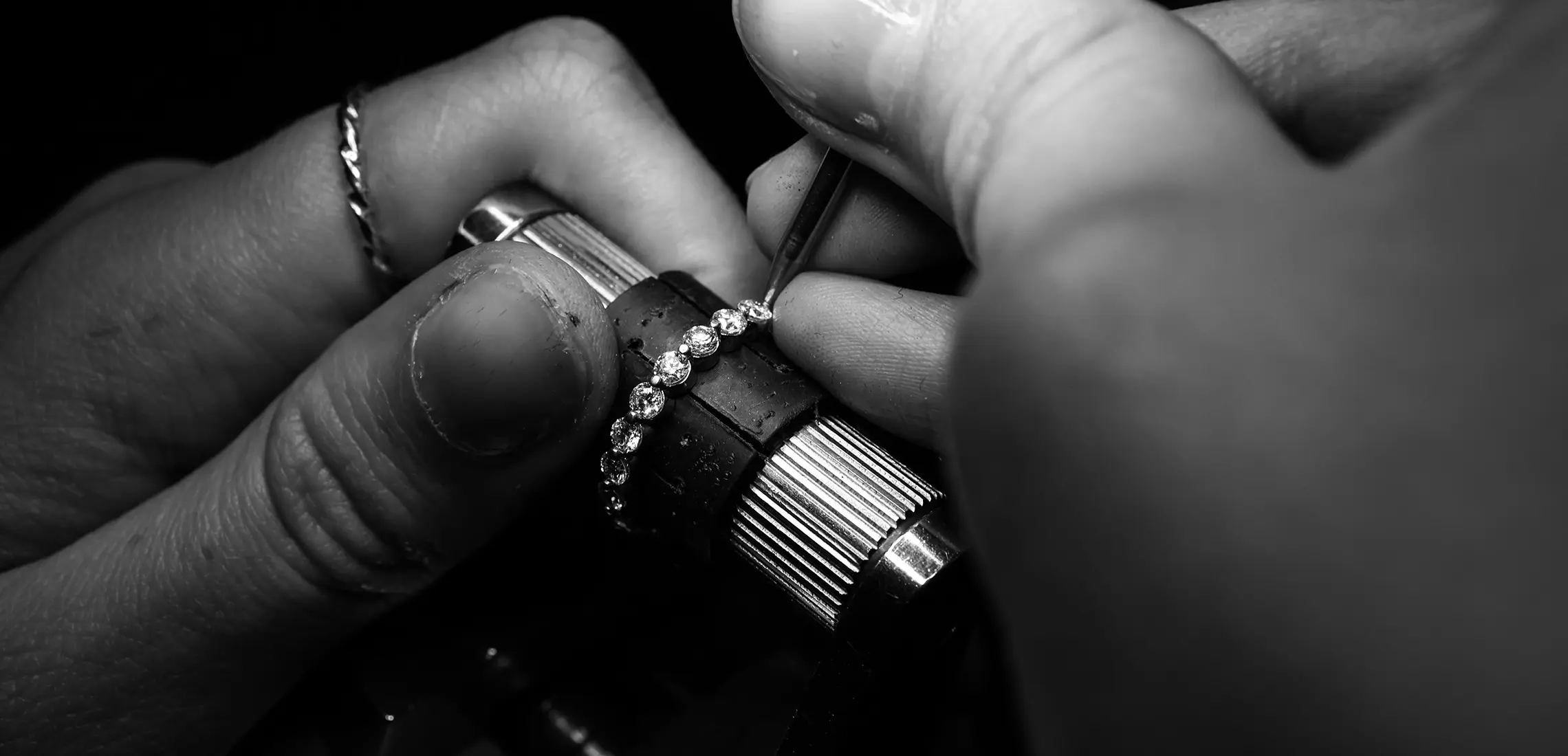 Ring It In: This Is What Your Diamond Says About You
Sparkle, sparkle
By Guest Styler | 16th July 2021

We have a bone to pick with Hollywood. Most notably Titanic, The Notebook, Sex and The City, and The Great Gatsby. Why? These Hollywood and HBO flicks are all guilty of giving us epic engagement ring envy!

Picking or designing an engagement ring arguably stacks up as one of the most exciting (and agonising) purchases of one's lifetime, don't you think? The quality, aesthetic, and vision of the centre stone defines your engagement ring, but in a world of gems, how on earth do you find the perfect one? And how do you know which shape is for you? Each sparkle in their own way and when it comes to diamonds, there is oh-so-much to learn.

Do you prefer a more modern look or a vintage find? Are you conscious of elongating your finger or perhaps you're focused on a more sizeable rock? Whether you're designing your own engagement ring or giving your partner helpful tidbits in the right direction, finding the right ring is no easy feat – especially when matching to your everyday style. Humble local diamond merchants, Diamondport (based in Queen Street Mall) are specialists when it comes to designing and sourcing a diamond shape you will fall in love with time and time again.

Let's see how they sharpen up, shall we?
Pear
Traditional and brilliant
Settle down Carrie Bradshaw, pear shape diamonds are having a major moment! Both traditional and timeless, the pear shape is a hybrid style that dates back to the 1400s and has the wonderful ability to make your finger appear longer. Also known as the teardrop, it's perfect for the person that appreciates a little more sparkle in life, as no matter what angle, the pear shape seems to glisten just that little bit more than its counterparts.
Cushion
The elegant curve
Square and rectangular in shape, the cushion cut diamond is similar to a princess cut, but its distinctive corners are rounded to resemble a pillow. Known as 'the celebrity diamond', many of the world's most famous rings are cushion cut, as seen on Daisy Buchanan's sparkling halo ring on The Great Gatsby remake (a Diamondport specialty). This style is a no-brainer for those that like to make a bold statement.
Princess
Angular and contemporary
You're a leader when it comes to honouring diamond traditions with this classic cut! With its idiosyncratic edges, it's the diamond for those that like to stand out – and they're not afraid to say it. The most popular of the fancy shapes, princess cuts are coming back in a very big way according to Diamondport, and are the perfect blend of classic and trendy. Designed to give optimum brilliance, the princess cut works beautifully in a solitaire, or paired with a delicate diamond-accented band.
Round
Exceptional brilliance
You're a lover of all things classic: a bold black blazer, signature lipstick, and full-bodied glass of red to name a few. You're a great decision-maker when it comes to what you want in life and that is why the round cut diamond is your number one choice. The most popular of the diamond cuts, the round brilliant cut is a standout sparkler because of its light performance and universal shape that works for endless setting styles – most notably the signature solitaire. However, the round cut is the most versatile of all diamond shapes, meaning it works fabulously in all setting styles and designs. Got a custom ring design in mind? Diamondport is known for outstanding customised designs.
Oval
Exquisite scintillation
She's the elongated cousin of the quintessential round diamond, but her charm is matchlessly unique. If you're more of the chic and creative type, the oval is the elegant choice. Diamondport says that it's the standout diamond shape for those wanting a classic and elegant aesthetic, whilst still keeping ahead of the trends.
Book your consultation with Diamondport here to start customising your dream engagement ring today.