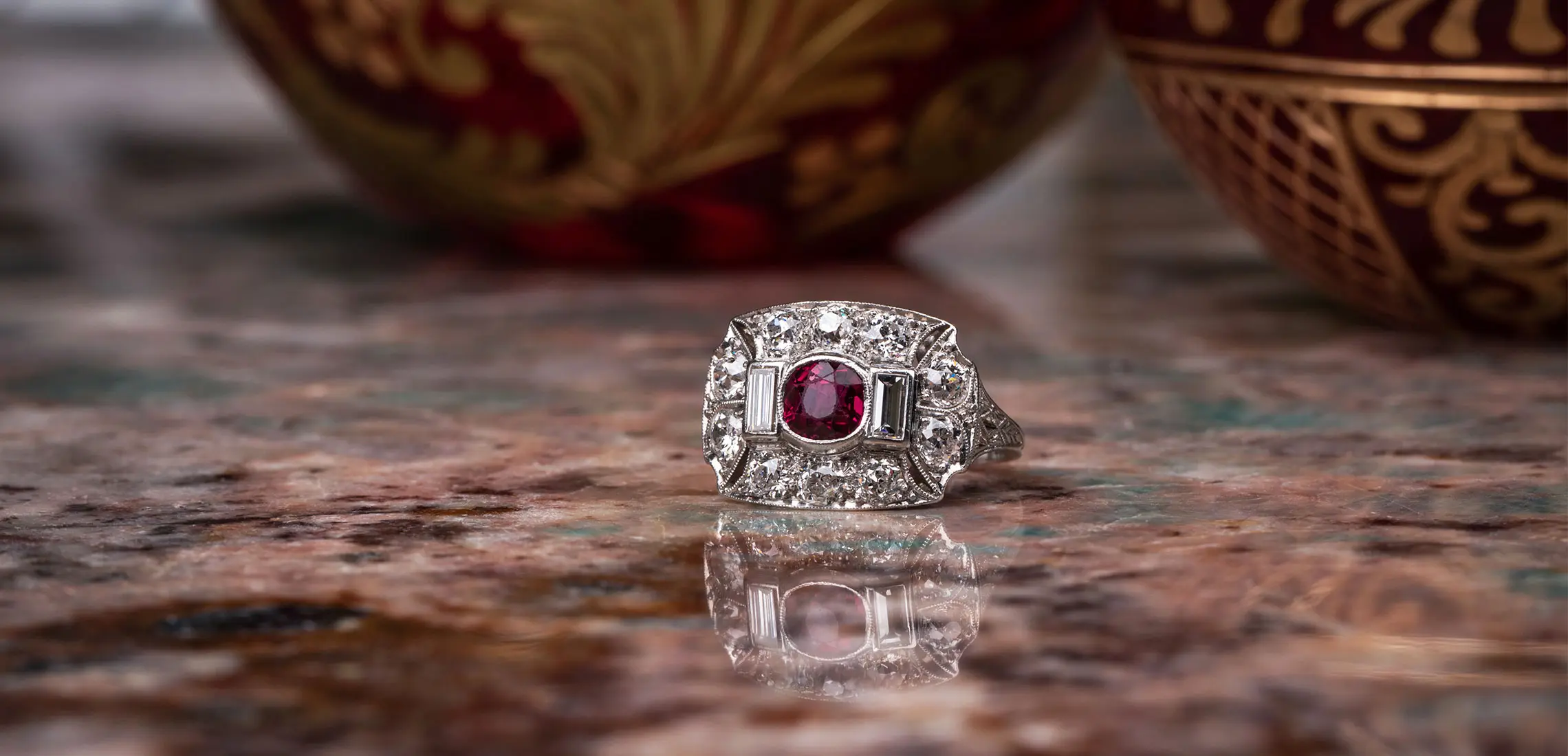 What Is Art Deco Jewellery?
Fancy, huh
By Guest Styler | 13th July 2020

You've heard of it, but do you know the true definition and history behind something labelled 'Art Deco?' We spoke to experts in the field, Avenue J Jewellery who are renowned for this majorly popular style.

Art Deco, also called style moderne, officially spans from 1910 – 1939. Art Deco took its name from the Exposition Internationale des Arts Décoratifs et Industriels Modernes (the International Exposition of Modern Decorative and Industrial Arts). The event was held in Paris 1925 and is where the style was first showcased. It developed into a major style in western Europe and the United States during the 1930's.

Art Deco design represented modernism turned into fashion. The products included both individually crafted luxury items and wares with the intention to create a sleek and anti-traditional elegance that symbolized status, wealth and sophistication. The intricate detailing and overall unique designs are very appealing and still extremely popular.

Today the vintage appeal of Art Deco jewellery is extremely popular. This style still ranks very highly with jewellery collectors as a must-have. Onyx and diamonds are one of the most sought after Art Deco styles of jewellery amongst our extensive range.