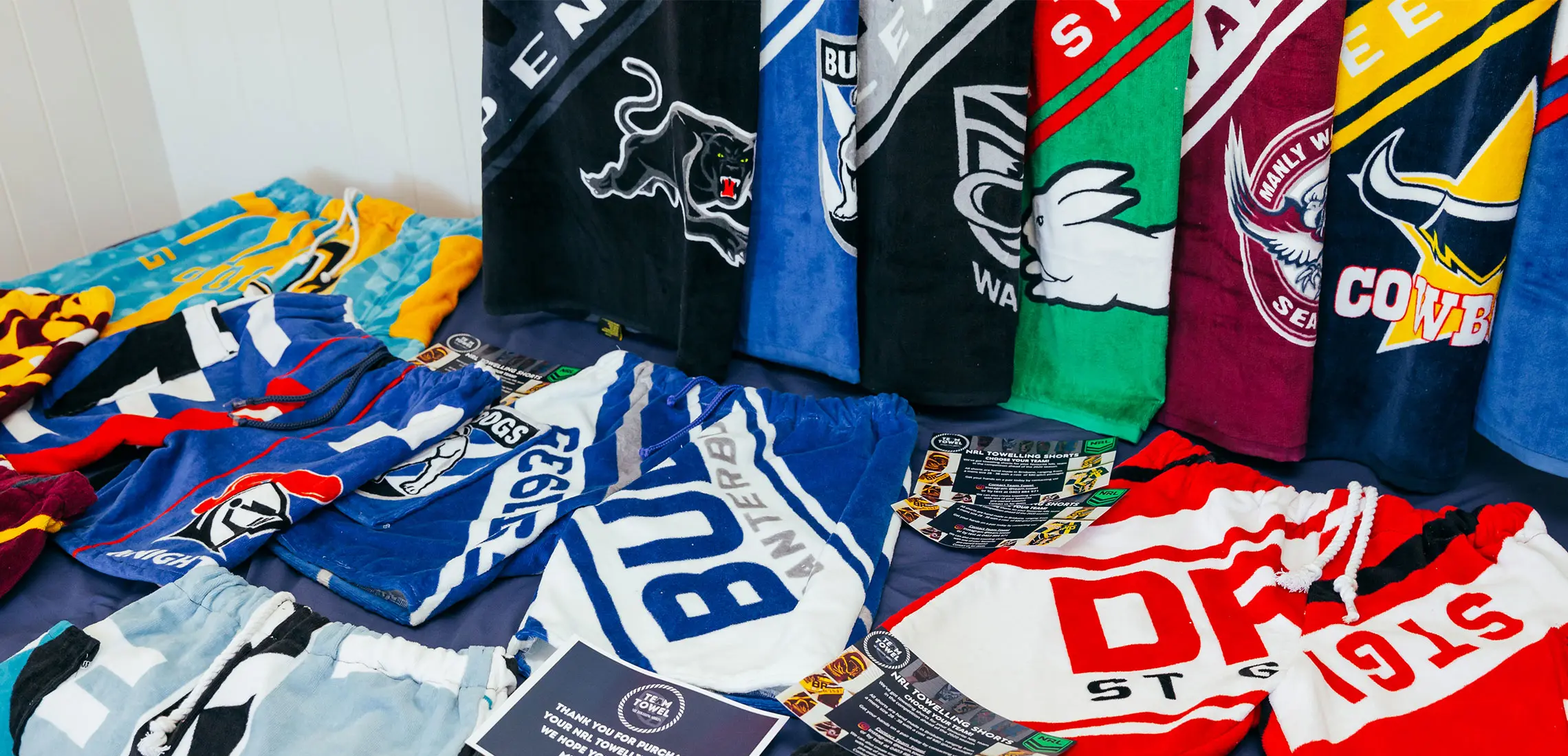 Wear Your Team On Your Dacks With These Handmade Towelling Shorts
Hang out and dry
By Dinushka Gunasekara | 4th June 2020

When isolation left Cath Martin stuck at home, high and dry, she didn't throw in the towel. Instead, she took the towel, imbued it with team spirit and threw it on!

Cath is the creative stitch behind the sporting home business, Team Towel – handmade towelling shorts built from the love of your favourite rugby league team. What began as a patched together means to keep her out of trouble during the height of the pandemic, has now sewn into the most bold and practical way to let your colours dry!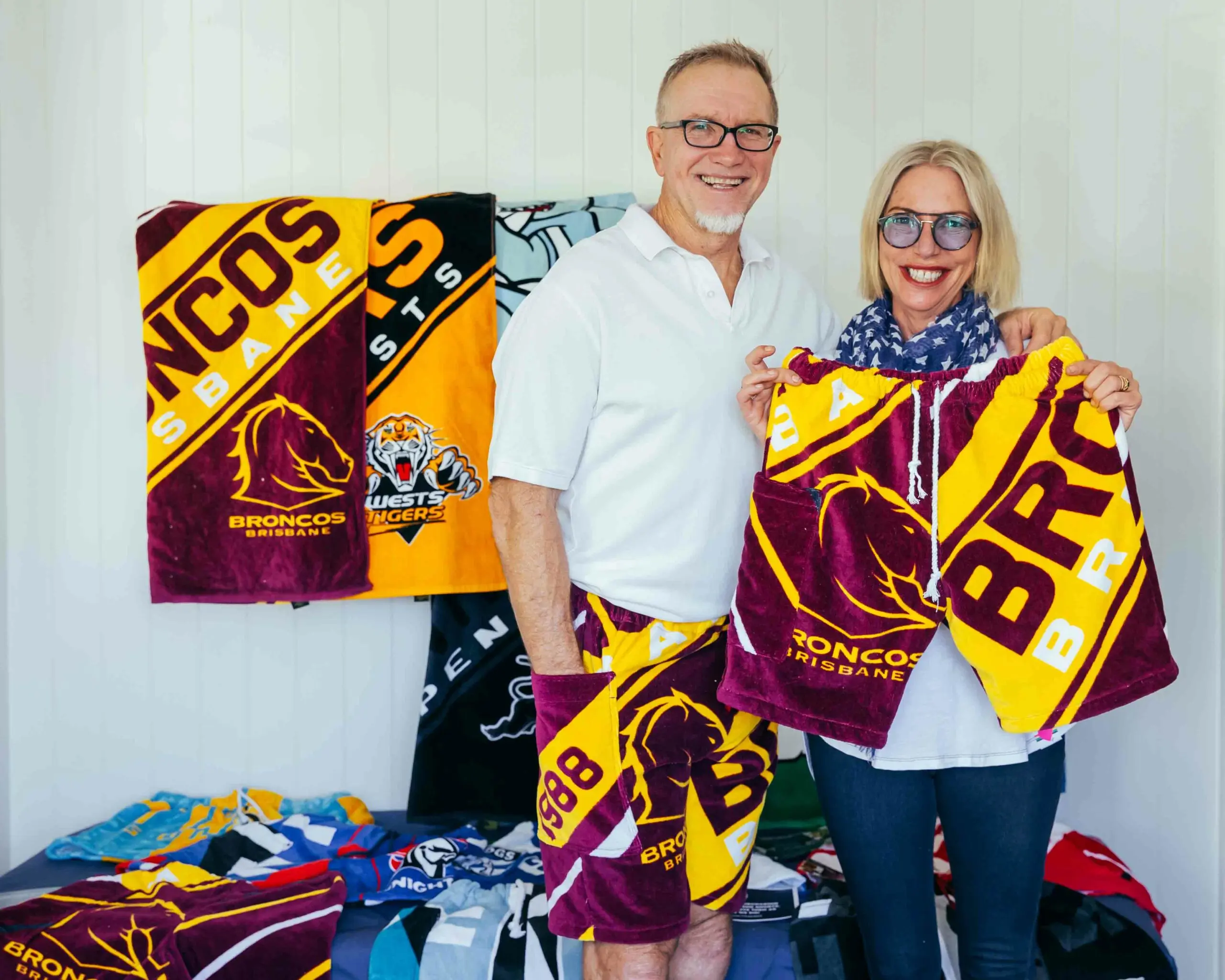 Cath's love of sport is not only on show in her beloved business, but she's also married to Triple M radio announcer, Fox Sport commentator and ex-Queensland Reds and Wallabies rugby player, Greg Martin. He can now also add 'muse' to his resumé, as he inspired the idea of Team Towel through his love for towelling shorts, which he's been rocking for years.
Whether you're buzzing for the Broncos or the Rabbitohs have you roaring, Cath meticulously crafts the shorts for adults and kids alike so you can wear them both with pride and as a pride.
Her talents also extend out of the league, as she is more than happy to take on custom orders. Team Towel is the perfect present of personalised passion for fans of all sorts. Whether it's for someone who follows a sports team in any field or a lover of a particular brand, if you can source the towel, Cath can turn it into towelling!
The best way to be a good sport and order just in time for the rugby season's take two, you can enquire and order by messaging Cath directly on Instagram or give her a buzz on 0403 884 971.