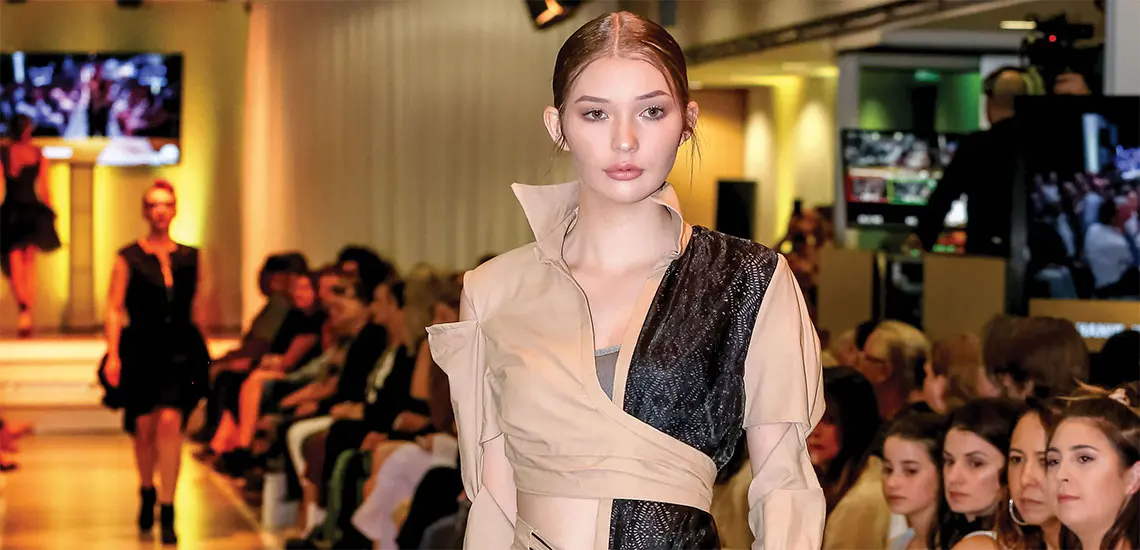 Want A Cutting-Edge Career In Fashion? Here's The Best Fashion Courses
Calling all future Chanels, Diors, Valentinos and Laurents
By Dinushka Gunasekara | 30th January 2020

Does a task as mundane as picking up your mail from the post-box have you muttering, "Walk, walk, fashion baby," because you know everywhere is a potential runway? Are your eyes glued to the screen when the Academy Awards for Best Costume Design is announced? Do you have post notifications on for your go-to Instagram fashion designers so you don't miss a beat (or should we say, pleat)? Are friends always asking "Can I borrow this?'' every second day?

If your answer is yes to any of the above, it's safe to say a career in fashion could be for you.

From cutting patterns to curating your own runway shows, you'll need the right foundation from highly reputable industry experts who have years of experience in shaping the professions of budding fashion designers, merchandisers, textile specialists, stylists, milliners, designers and manufactures of jewellery. Perhaps the place where graduates have established their own iconic labels such as Lorna Jane and Whyte Studio, or joined leading fashion houses like Marc Jacobs, Billabong, Easton Pearson and Black Milk Clothing? Well, TAFE Queensland has been doing exactly that for more than 137 years.

In early 2019, the Queensland Government named TAFE Queensland's Mount Gravatt campus the Fashion Centre of Excellence, bringing together their existing fashion, swimwear design and millinery faculties into one, highly acclaimed learning facility. Nowadays, their students are jet setting around the world, taking advantage of scholarships and international study programs, while others are snagging international awards and showcasing their stellar designs at overseas fashion shows.

Fashion is competitive, but no stiletto is too sharp for a TAFE Queensland student because they train with current professionals whose industry knowledge and contacts provide an unbeatable edge in the fashion world. Whether you opt for a Certificate III in Applied Fashion Design and Technology (MST30816), a Diploma of Applied Fashion Design and Merchandising (MST50116) or a Bachelor of Applied Fashion in partnership with the University of Canberra (305JA.1), apply today to see where TAFE can take you.