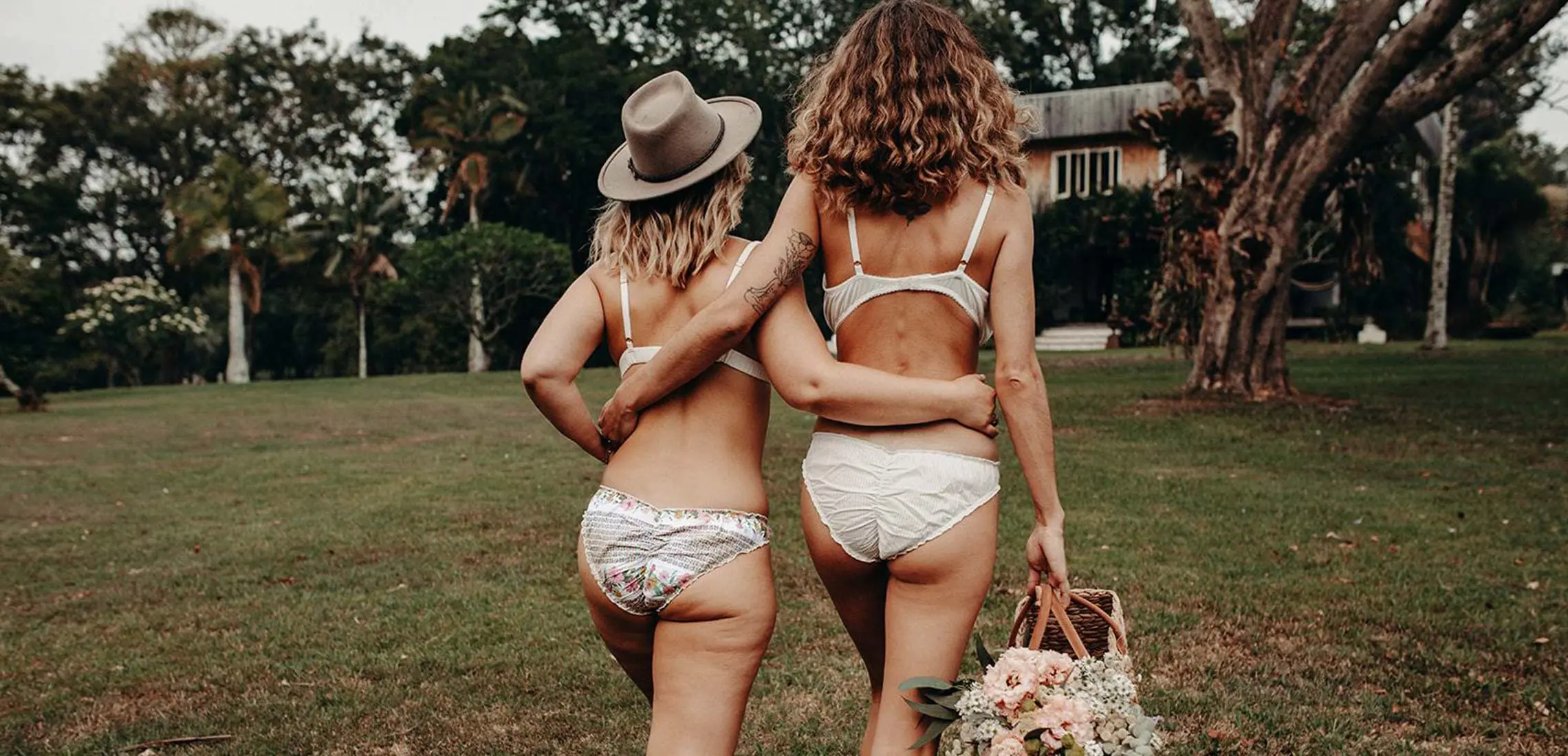 Eco-Friendly Underwear Labels
Stylish, sexy and sustainable
By Olivia Ashworth | 22nd October 2020

When you first think of sustainable fashion, your bras and undies don't typically come to mind. However, your essentials are perhaps one of the most important things to get right, and one of the easiest ways to improve the environmental impact and ethical repercussions of your wardrobe.

When it comes to sustainable fashion, the key is to do your research and invest right. In doing so, these quality pieces mean less consumption. Cost-effective knickers for the win!

Looking to upgrade your underwear drawer for the better? We've pulled together a list of our fave Aussie brands who are doing it right when it comes to sustainable fashion.
Established in 2012 by Lis Harvey, Nico is an Aussie brand which celebrates the sartorial philosophy of minimalism and understated luxury. Selling a gorgeous range of high-quality basics and underwear, they've got clean lines, luxe fabrics, cool styles and colours, perfect for the every day. Committed to upholding and cultivating ethical and sustainable transparency in the fashion industry, all of their materials have been carefully considered, ensuring the end garments are sustainable and of the highest quality. Not to mention, all of their processing is done with manufacturers who share the same values of safe and fair treatment to workers. Offering an expansive range of neutrals and bolder colour choices, there's also the option to purchase in packs or singles, making stocking up on basics, seamless!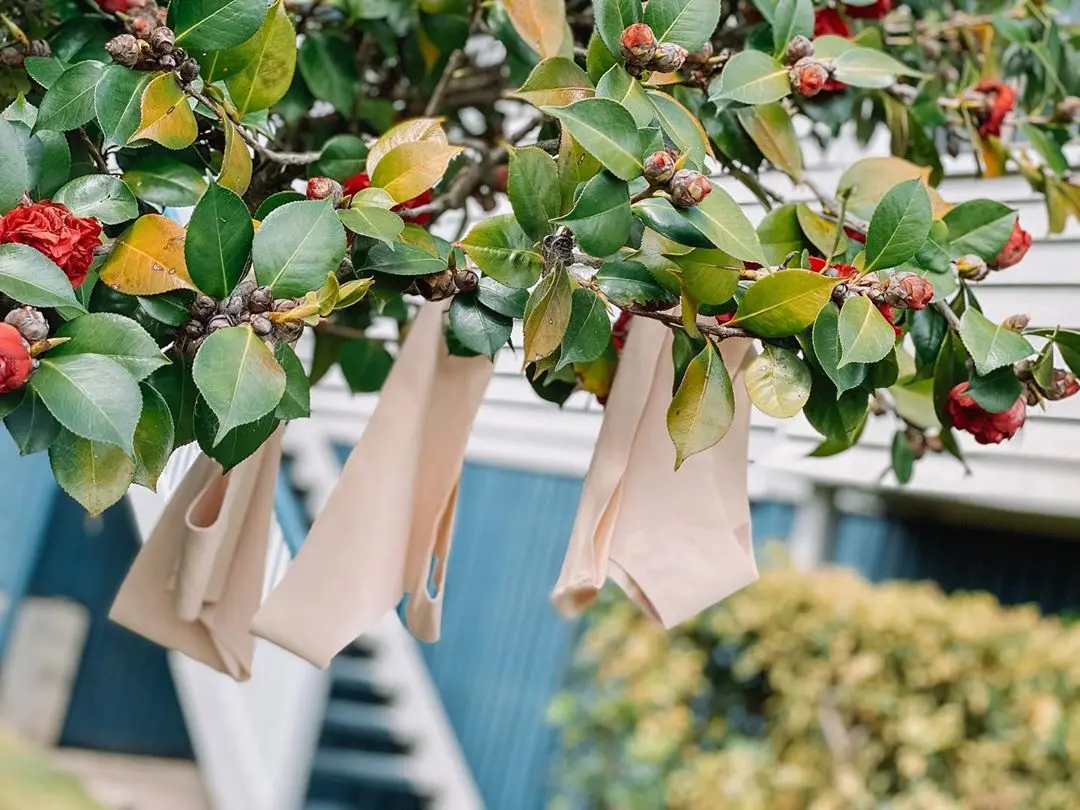 If you're after your new go-to underwear and aren't looking to compromise comfort, never fear for Neverseam is here! With natural, breathable and seamless undies, say goodbye to the unhealthy and uncomfortable constraints on your existing unmentionables! Indeed, made with a cotton fibre blend, they're a healthy choice for you and down there! Launching this month, the brand is run by a 24-year-old Queenslander, who lives by the motto that "life isn't seamless, but your underwear should be" – we can't argue with that logic! Kick starting it with their classic naked colour, the brand is for all the gals out there who don't like showing their underwear lines but love feeling sexy and comfortable.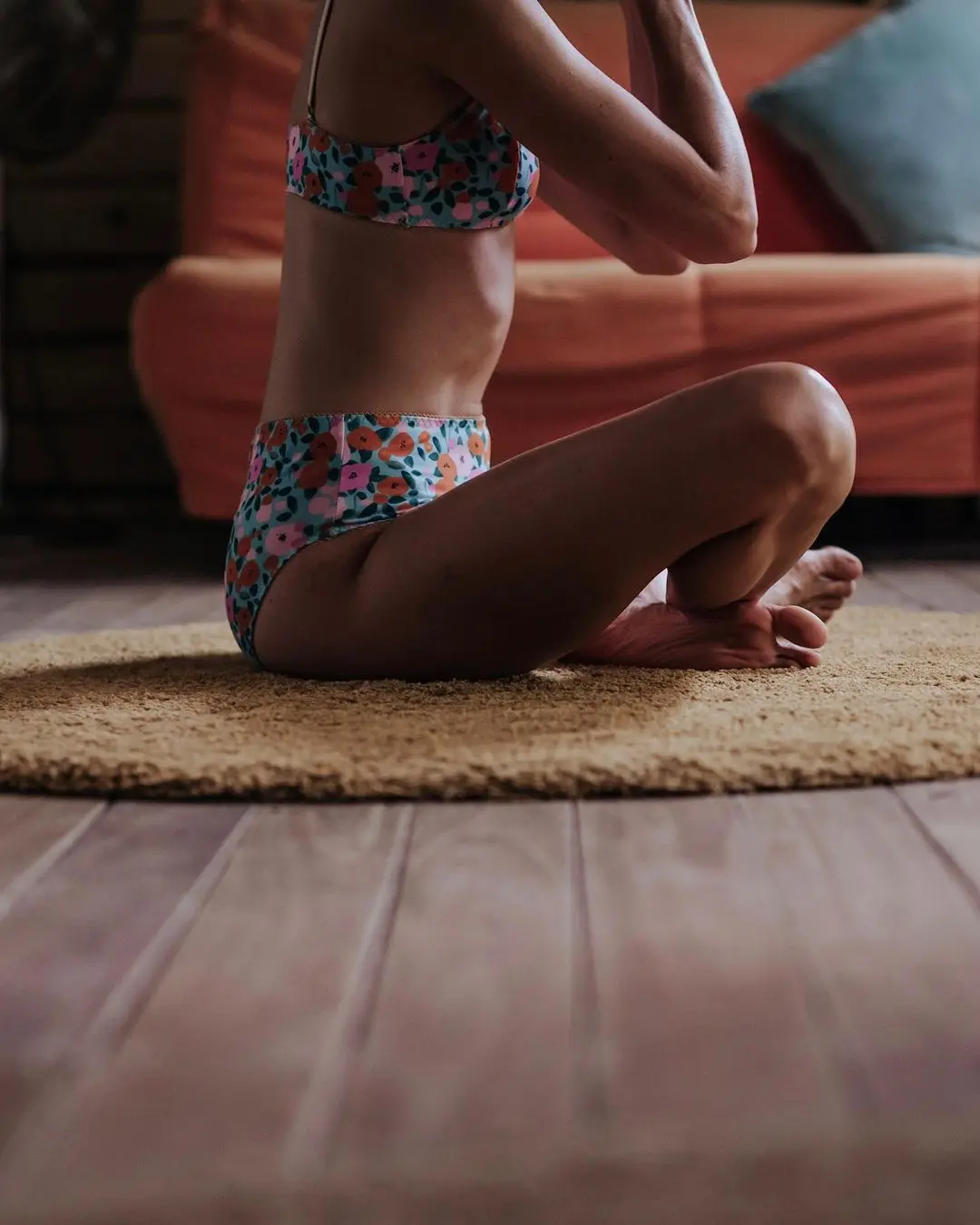 If you've ever come across Bimby + Roy before, you'll know how stunning and unique their pieces are. All about comfort and versatility, their pieces are not only made from the most gorgeous patterns and colours, but can also be worn in water, bed or as daily undergarments – talk about a triple threat! Designed in Australia, all products are manufactured ethically in the Fiji Islands in the first solar powered facility in the region. Their eye-catching designs are sublimated on material (the process of transferring a digital print to fabric), which is one of the most environmentally friendly printing processes, and all paper used during production is frequently donated to Fiji recycling plants. Swim, sleep or play, whatever you choose to do in your Bimby + Roy pieces, we guarantee you'll look comfy, and cute!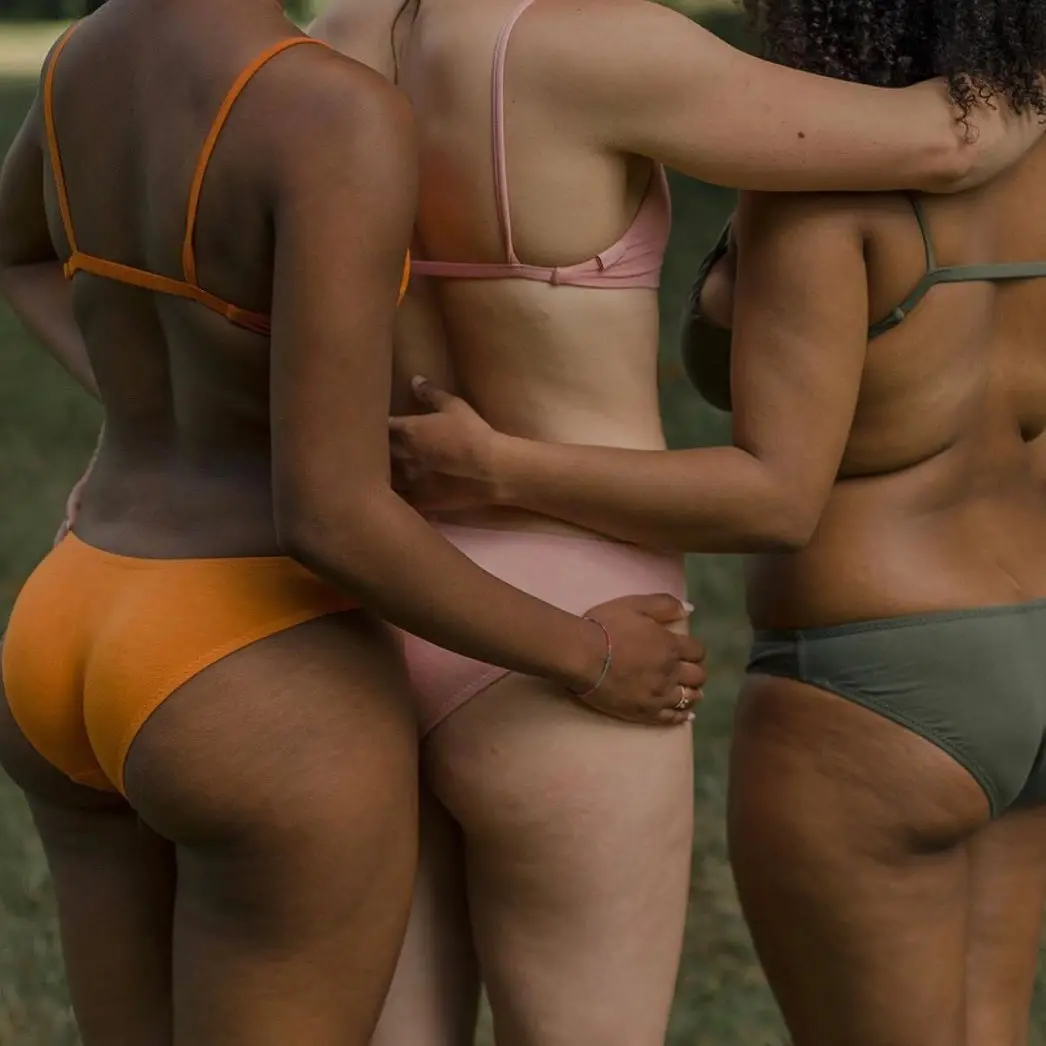 Translating to green in Hindi, Hara really knows how to do it right when it comes to ethical underwear. Selling pieces that are soft, beautiful, sustainable and made with ethical practices, their mission is to bring change, awareness and education to issues within the fashion industry. Founded by Allie Cameron, who was inspired after a trip to India, the brand offers a seed-to-store approach with all products naturally dyed, cut, sewn, packaged and shipped in Melbourne, Australia. Through each purchase, Hara the Label also actively supports the work of the Environmental Justice Foundation, especially their environmental projects focused on pesticides and chemicals in the production of cotton. Offering several vibrant colour choices, take your pick from gorgeous orange, flattering shades of blue or baby pink, in a variety of shapes to suit all body types and preferences.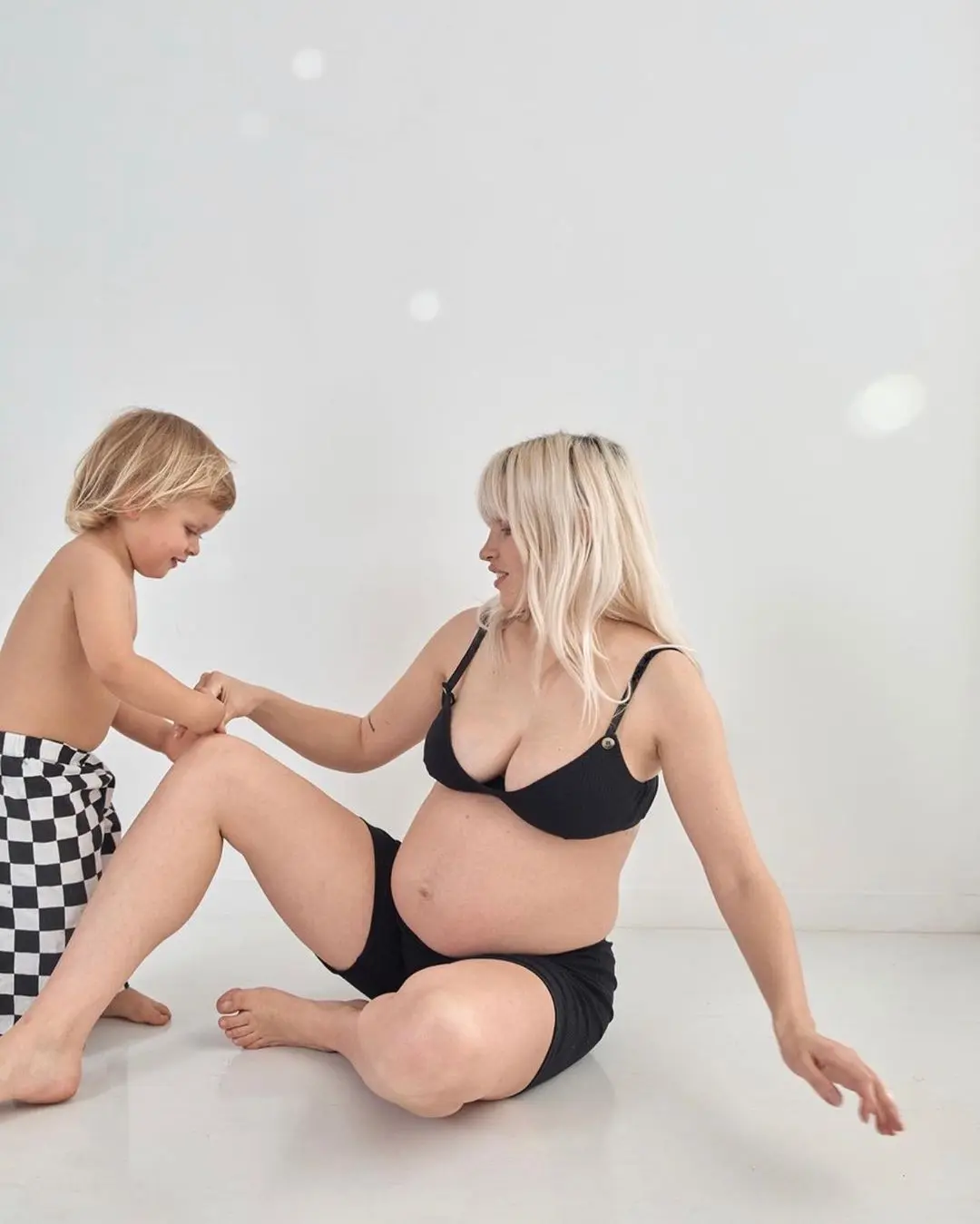 For all those expecting and new mums out there, this one's for you! Founded by two mothers, this modern maternity line is designed by women for women, with a constant consideration for social and environmental impact. Producing small collections in limited quantities, Juem works to eliminate excess production and waste. Using natural cotton as the major fabrication, as well as a small amount of elastane, think comfort and functionality, ready to ease you through all the glory motherhood brings! Their products are manufactured in a small family run business located in Guangzhou, China, with all seconds, samples or offcuts being donated to Thread Together. Not to mention, product is packaged minimally, using biodegradable satchels, ready to pop in your compost!
Designed in the heart of Byron Bay, Eco Intimates is a bespoke intimates label dedicated to creating luxurious lingerie and sleepwear. Made with natural and organic textiles, each piece is produced via manufacturing processes which support makers and the planet. Beginning in 2008, the brand began in a home studio, with design and patterns still being produced there today. The founder, Madonna, is passionate about designing and creating soft feminine lingerie that will not only make women feel beautiful but stand the test of time. Each collection includes both pieces custom made in Australia and sustainably sized batches produced by a small team of homemakers in Bali, Indonesia. They use certain textiles which are surplus from larger producer's production runs and tailor the designs to suit the fabrics and lace available. With a huge range of basics, as well as more fancy lingerie-style pieces, shop your way through bralettes, undies and bandeaus, as well as ruffle knickers and slips.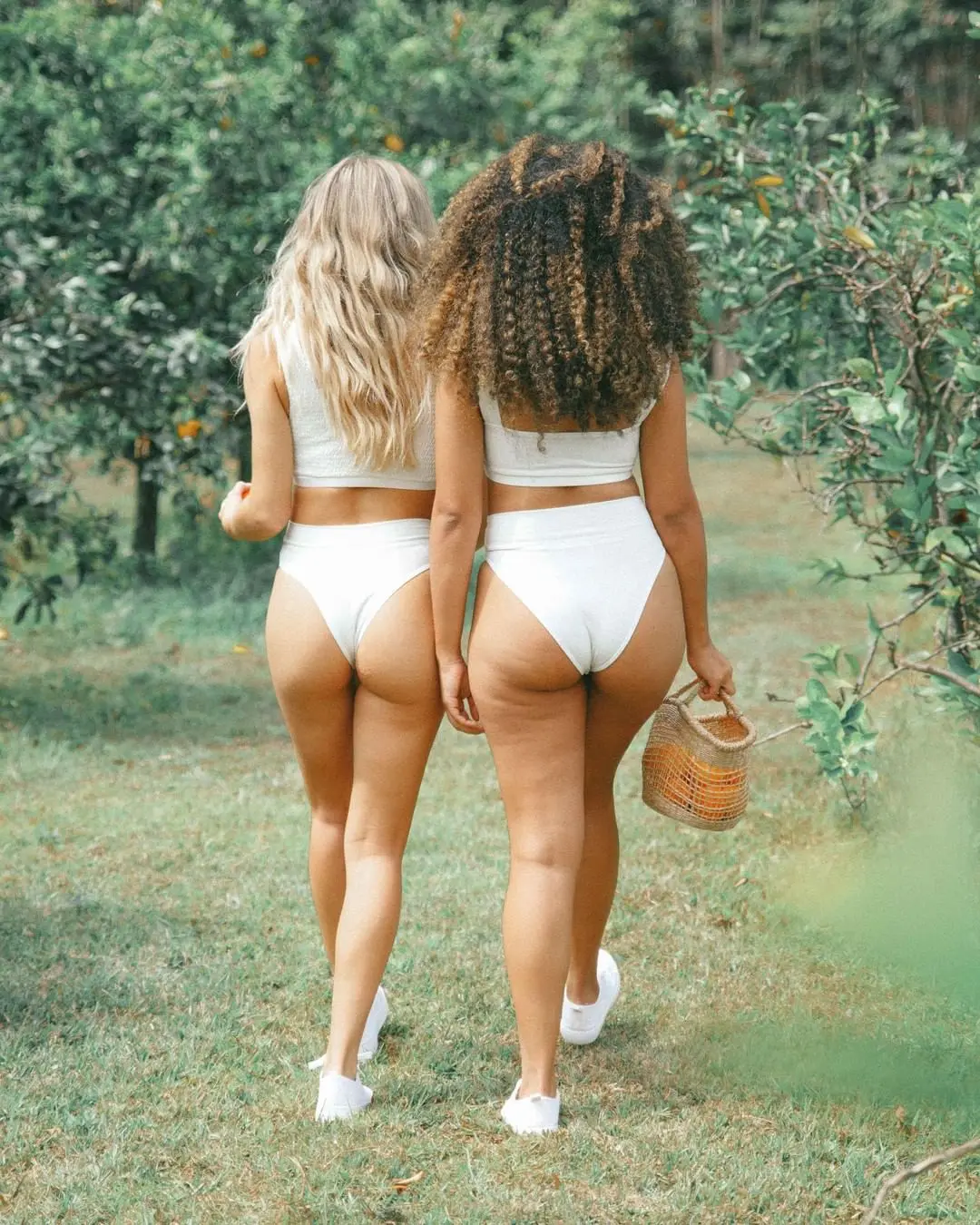 Similar to Bimby + Roy, Le Buns specialises in eco conscious and luxe essentials, sustainably made to move with you from land to sea! The female founded company (#girlpower) works tirelessly to make smarter choices for the environment and the people they work with. Their underwear is made using only natural, organic and regenerated fibres, meaning they're good for the planet, and down there! With timeless designs, they offer flattering silhouettes and a gorgeous range of neutral colours, perfect for each body type, complementing and enhancing your natural form. Their products are not only of an incredibly high quality, minimal and versatile, but there is complete transparency within their supply chain, including minimal waste in product packaging.