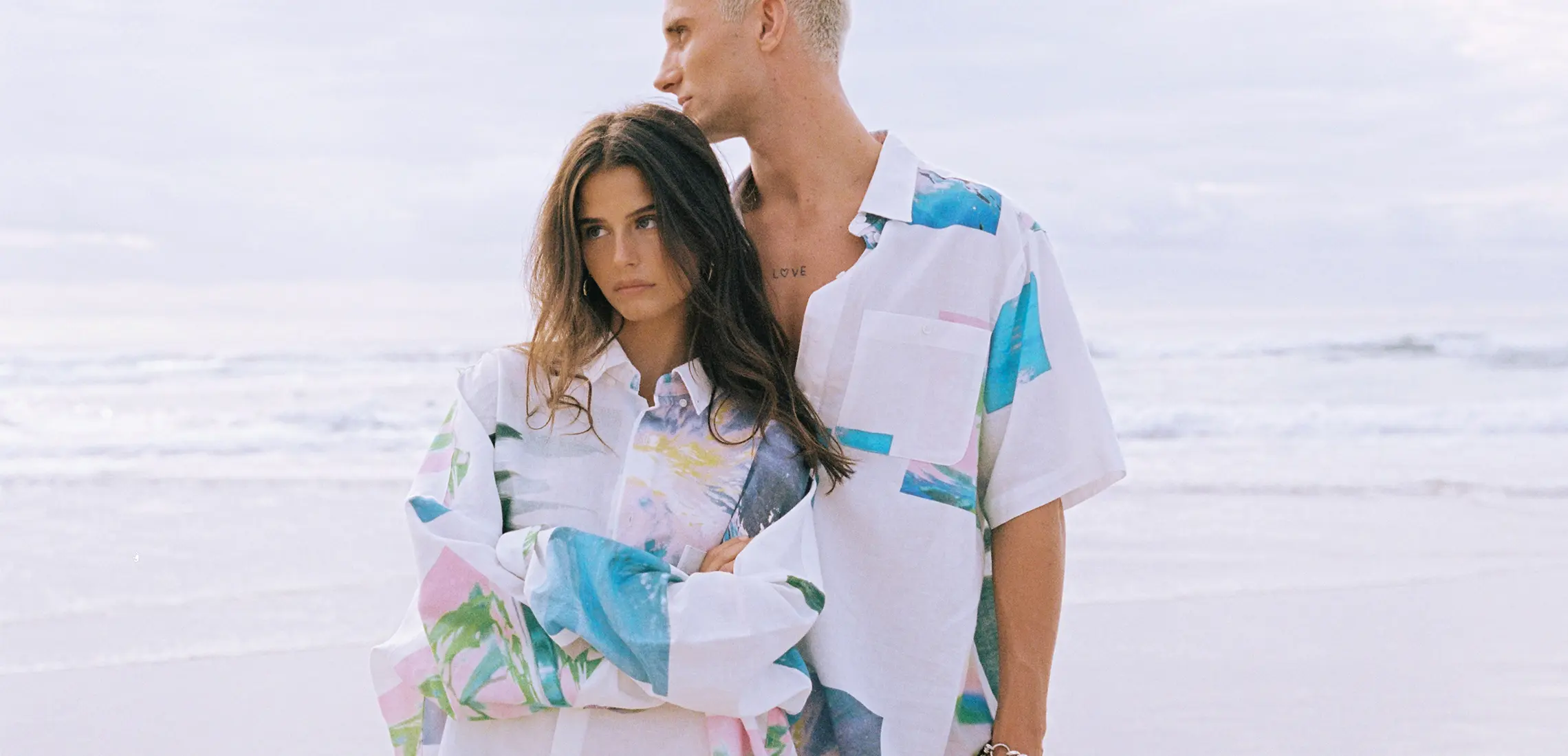 Splish, Splash, This Seaside Fashion Label Is All You Need Coming Into Summer
A shore thing
By Astrid Taemets | 12th September 2023

Few brands encapsulate a feeling better than Summi Summi. Unapologetically bright, bold, and perfect for our Queensland climate, founder and designer Ashleigh Vallis has created the perfect pieces for laid back summer days by the sea. 

Featuring punch block colour ways, bold statement prints, and hand painted motifs, we chat to Ashleigh about her latest range, 'Sea Snacks' and what's to come for this beloved coastal label. 

View this post on Instagram
Hi Ashleigh! Tell us how Summi Summi got started:
It actually started out under a different name selling children's clothing. I'd just had my first daughter and moved to a relatively small regional town where I found myself very bored. I started making children's clothing – as more of a hobby than anything else until my friends started asking me to make adult sizes. I made one bodysuit in adult size and it sold out almost immediately. After three years I made my first real profit, so I just kept going! 
How would you describe the brand?
Summi Summi is for everyone. It's a fun Australian label that stylishly blends contemporary designs with coastal vibes featuring limited collections of ribbed cotton basics, linen sets, oversized tailored shirts, swimsuits, and signature dresses. Think bright colourways, statement prints, and wardrobe essentials in classic neutral tones. Summi Summi silhouettes effortlessly take you from picnics to parties by balancing beauty and wearability in harmony. 
View this post on Instagram
Who is the Summi Summi consumer?
Women (and men) who dress to feel good about themselves and aren't afraid to make a statement. Our pieces evoke happiness and exude good vibes. 
What inspires your creativity?
I'm a mum of two small children who finds inspiration in the mundane. Our recent SS23 collection was inspired by me going to Coles everyday to buy snacks for our kids.
My co-creator Stevie has a wonderfully creative brain, and we often go back and forth with inspiration and ideas, and in the end what we come up with is miles away from where we started, but the process is fun and the end result is magical! 
What are your styling tips for wearing this collection?
You really can't go wrong with it – that's the whole point of the brand. The pieces are easy to pair and wear without having to think too hard about it. 
What's next in store?
Something very exciting – our very first flagship store is opening in just a few weeks in Byron Bay!