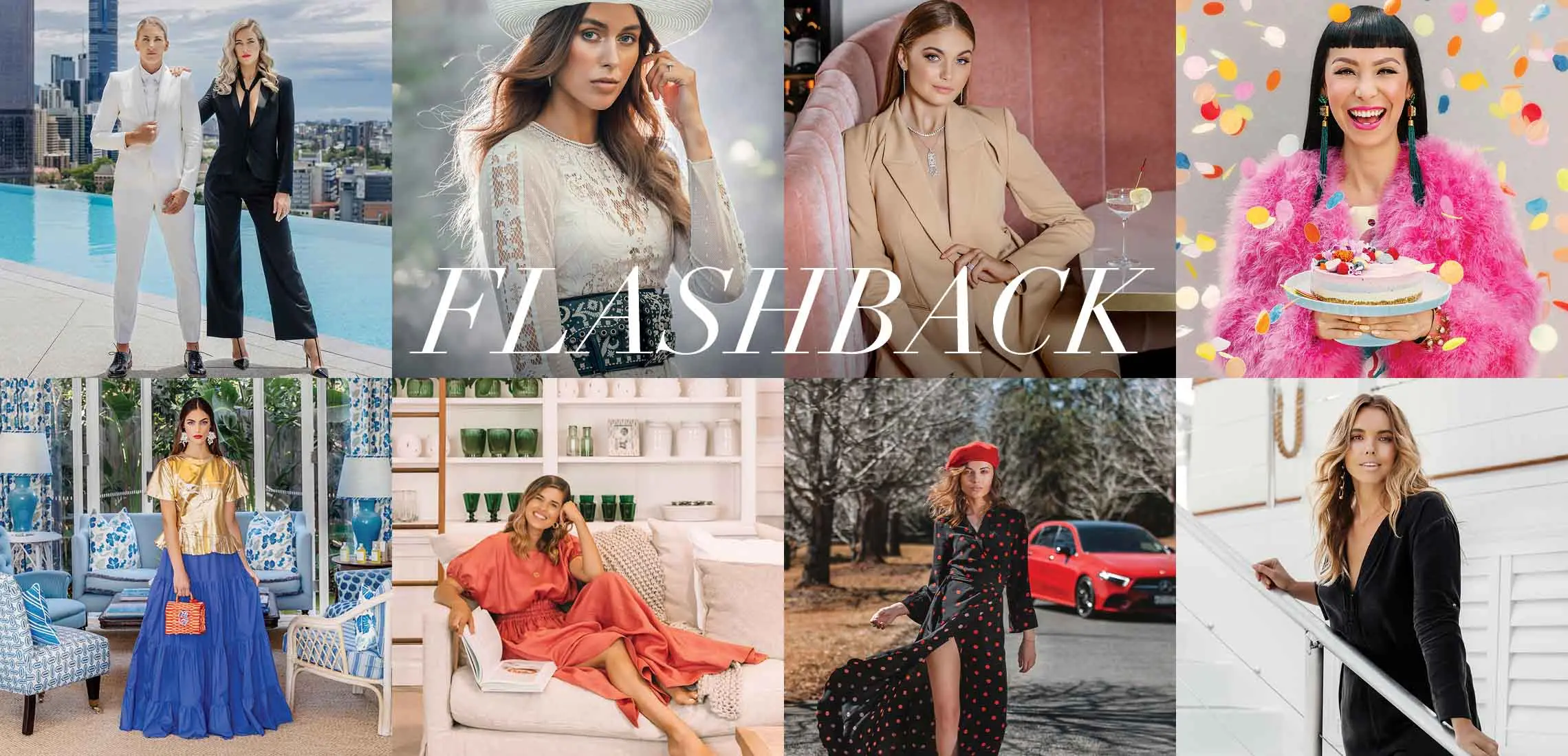 Flashback: 10 Photoshoots We Loved
Every picture tells a story.
By Dinushka Gunasekara | 23rd June 2020

We don't mean to toot our own horn, but when it looks this good, you just can't help it! Last week we had two epic fashion shoots, which sent us on a Style-ish stroll down memory lane, reminiscing over our favourite shoots over the past few years. There were plenty to choose from and while it felt like picking a favourite child, we managed to narrow it down to our top 10 shots.

If you're planning a shoot, big or small, we have the dream team to make it a reality. With trendsetting stylists, a stellar photographer with an eye like no other and captivating video also available, we've got you covered. But, hey, don't take our word for it – let our covers speak for themselves and hit us up at tracy@stylemagazines.com.au!

​Photographer: @Corrina.Louise_Photographer
JANUARY 2018
Client: Spicers Retreats and Mercedes-Benz Toowong. Shot at Spicers Clovelley Estate, Spicers Tamarind Retreat and Spa and Spicers Balfour Hotel. Natasha Pruchniewicz styled by @StyleTracy.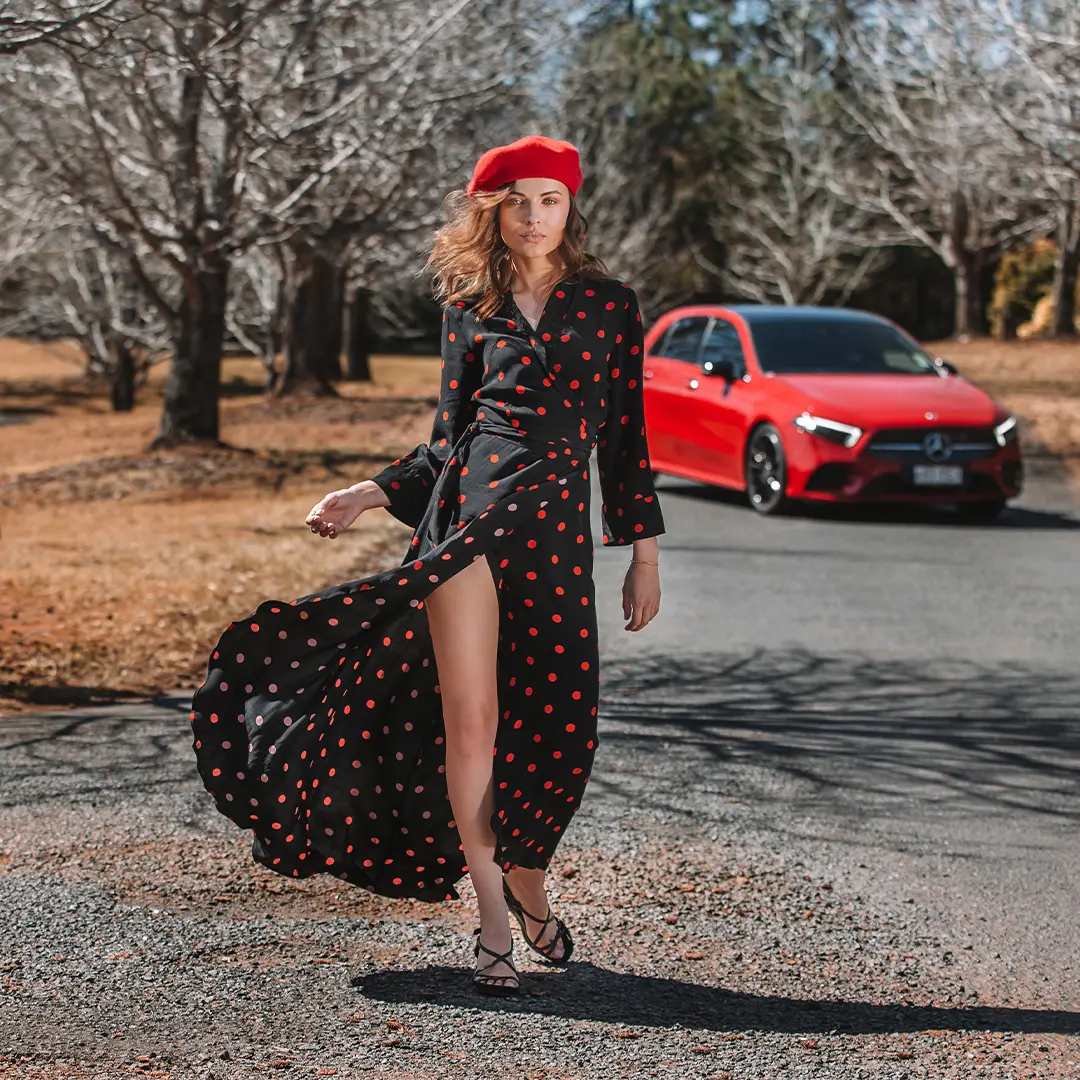 This collaboration with Spicers Retreats and Mercedes-Benz Toowong had us shooting at three beautiful locations. A large-scale shoot with many moving parts that gorgeously came together.
JULY 2018
Client: Brisbane Marketing for Regional Flavours, South Bank Parklands. Katherine Sabbath styled by @StyleTracy.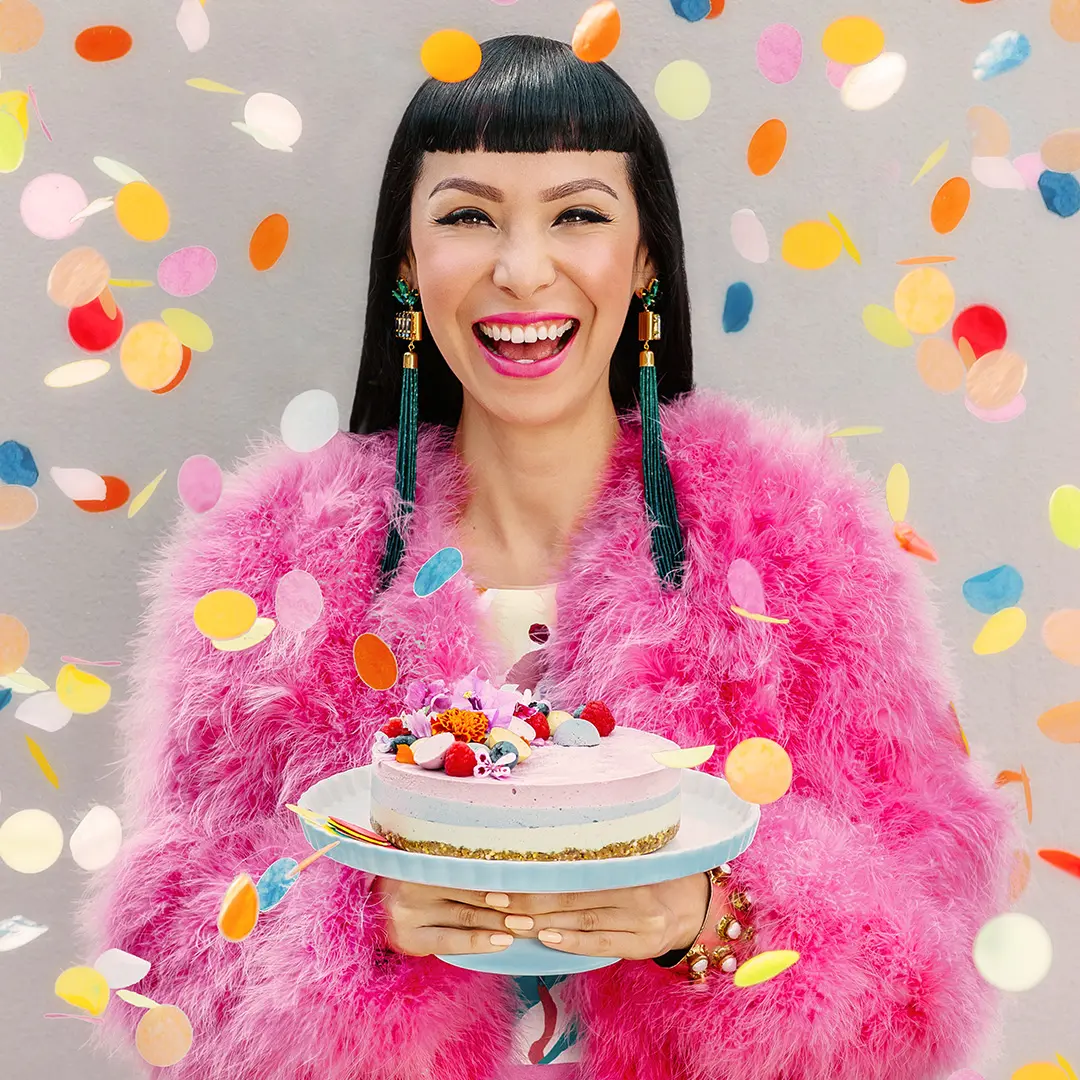 We got crafty with the queen of cakes for a fun-filled shoot that radiates all the creative energy in each shot.
DECEMBER 2018
Client: Brisbane Marketing. Shot at Roma Street and South Bank Parklands. Jess Kent in Dior styled by @StyleTracy.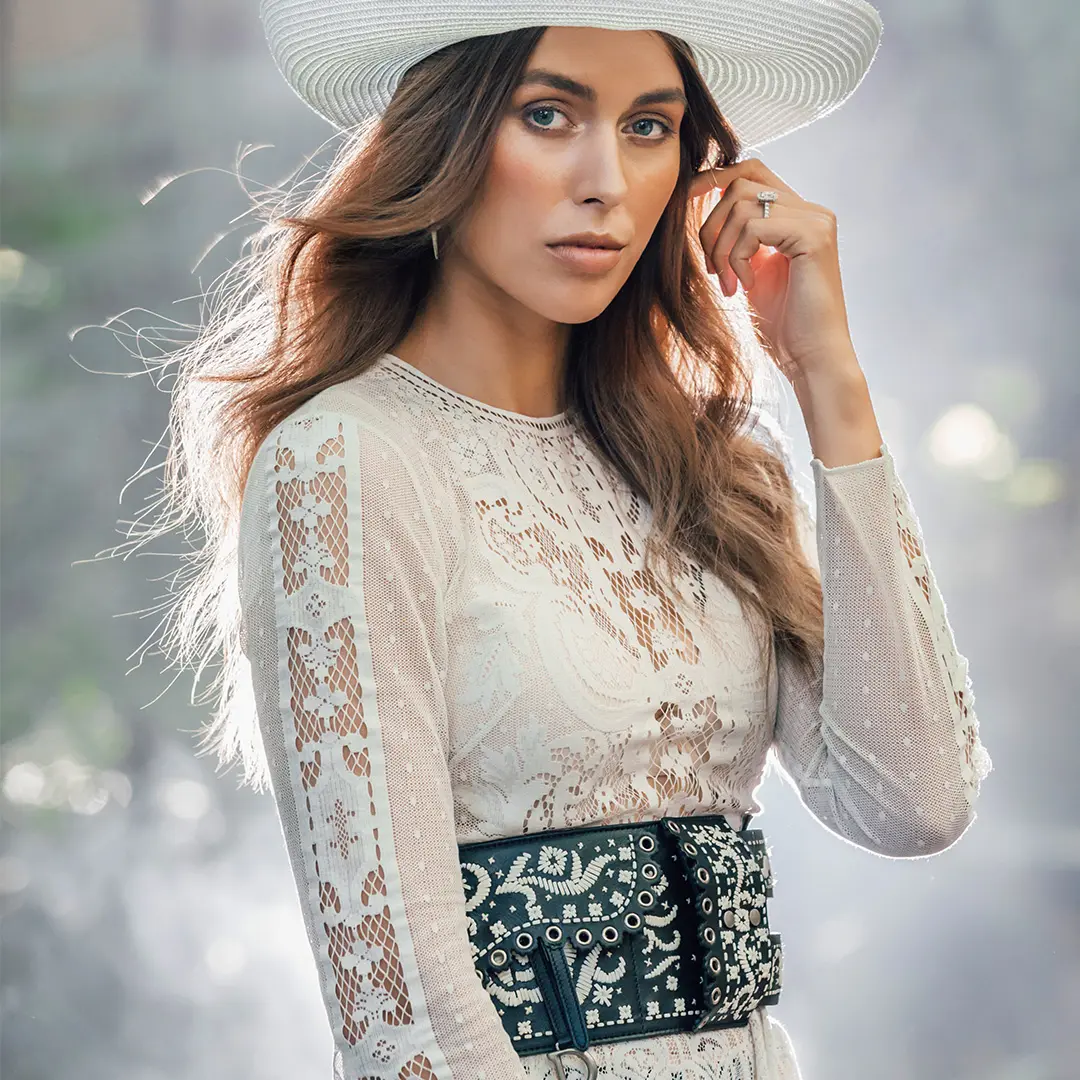 When a beautiful brand and a beautiful human collide, magic is a given and we loved working with Jess' partner, Jordan Kahu, and their gorgeous children for a stunning family affair.
JANUARY 2019
Shot at Emporium Hotel, Brisbane. Ali Brigginshaw and Kate Daly styled by @StyleTracy.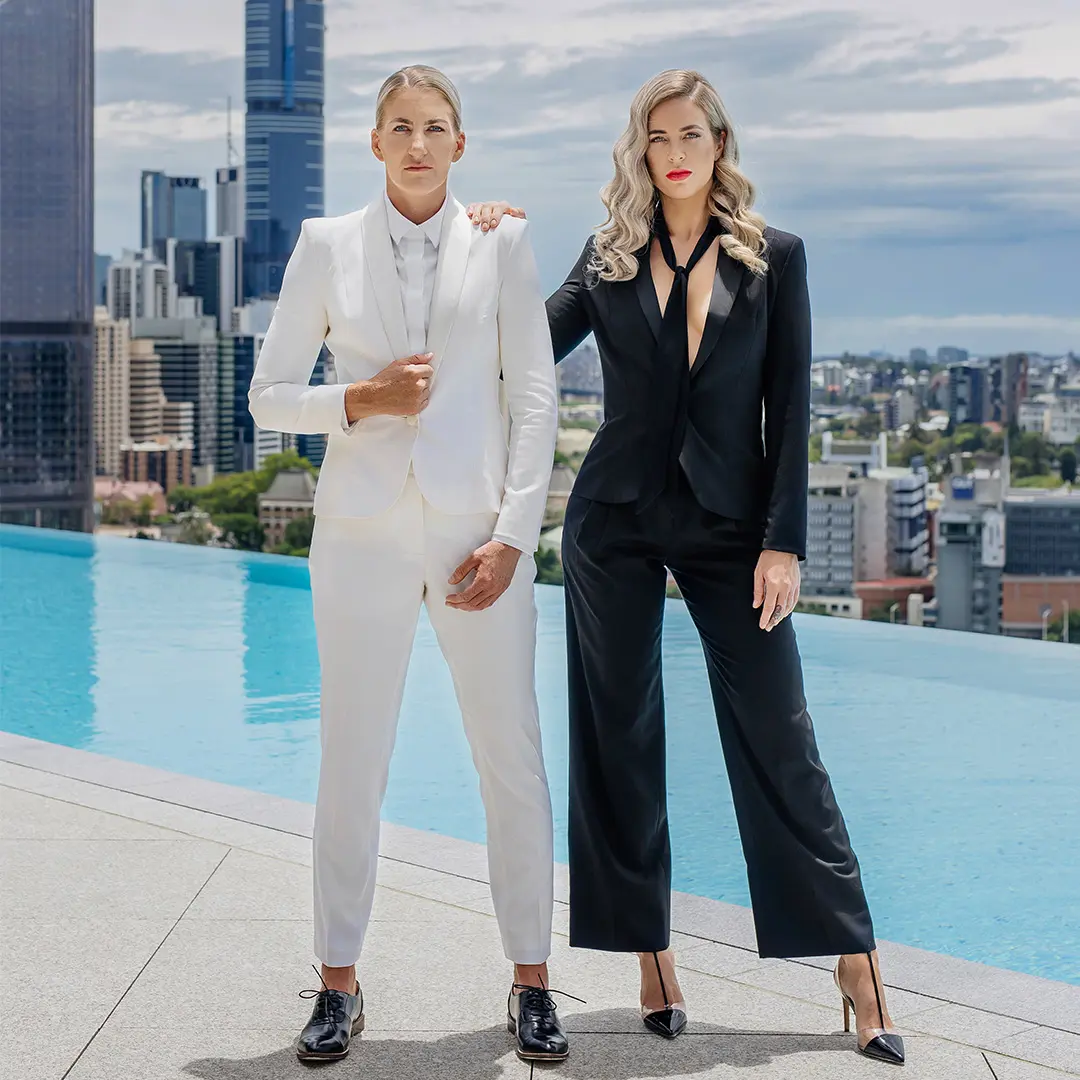 For the cover of our Fierce issue, we couldn't think of anyone better than rugby league player Ali Brigginshaw and her partner Kate Daly to hit the pool deck of Emporium Hotel.
MARCH 2019
Client: Robert White Jewellers, Brisbane Arcade. Shot at Donna Chang Restaurant. Brook Crompton styled by @StyleTracy.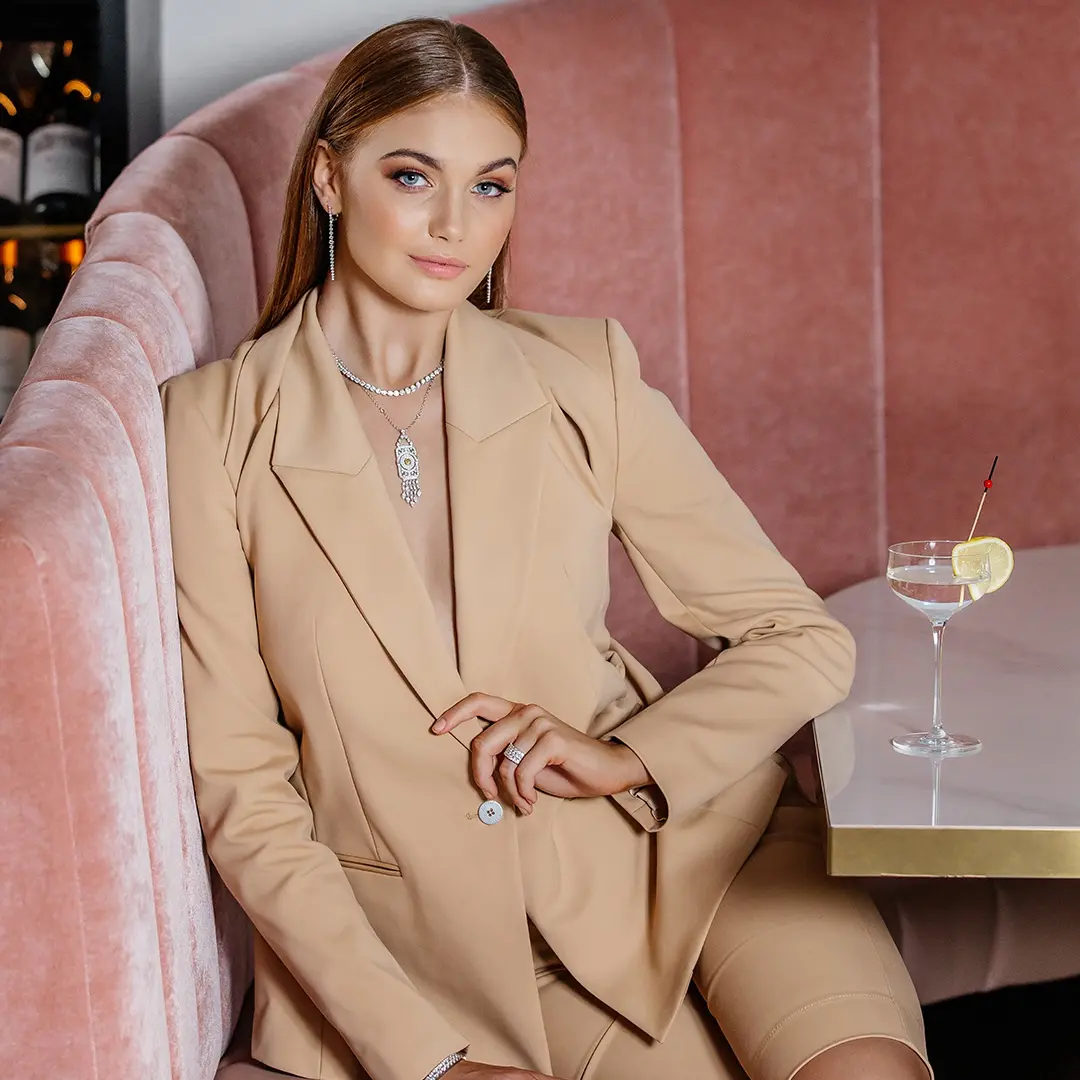 Here we took the family business Robert White Jewellers and added a little edge to showcase their stunning pieces with contemporary fashion styling.
APRIL 2019
Client: Halcyon House, Cabarita. Sofia Palladino styled by @StyleTracy.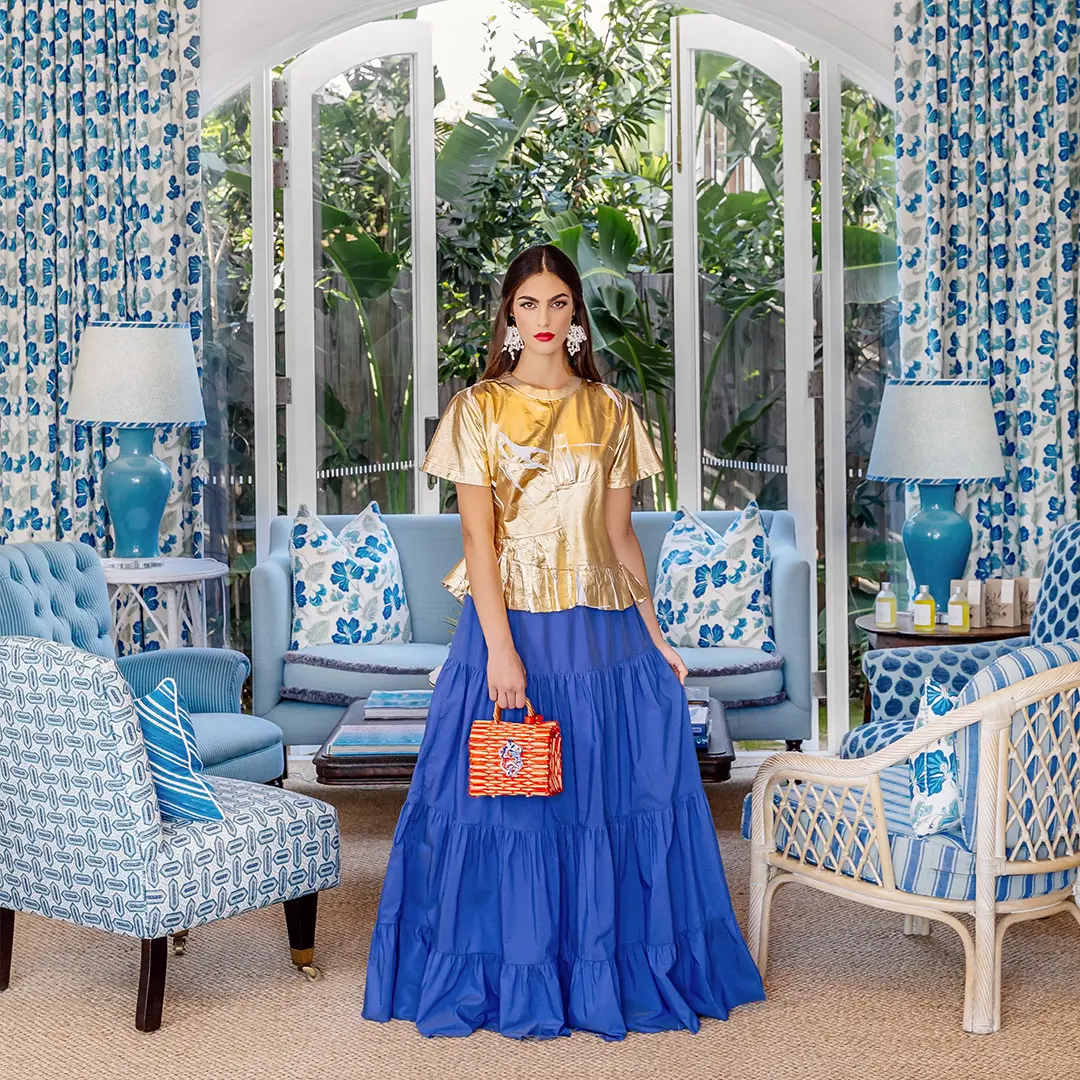 With a dream location like this, all you have to do is add a stunning model, designer pieces from Camargue, and shoot!
JULY 2019
Shot on M.V. Catalina Noosa. Bree McCann styled by @fiwilliams__ and Kiri Johnston.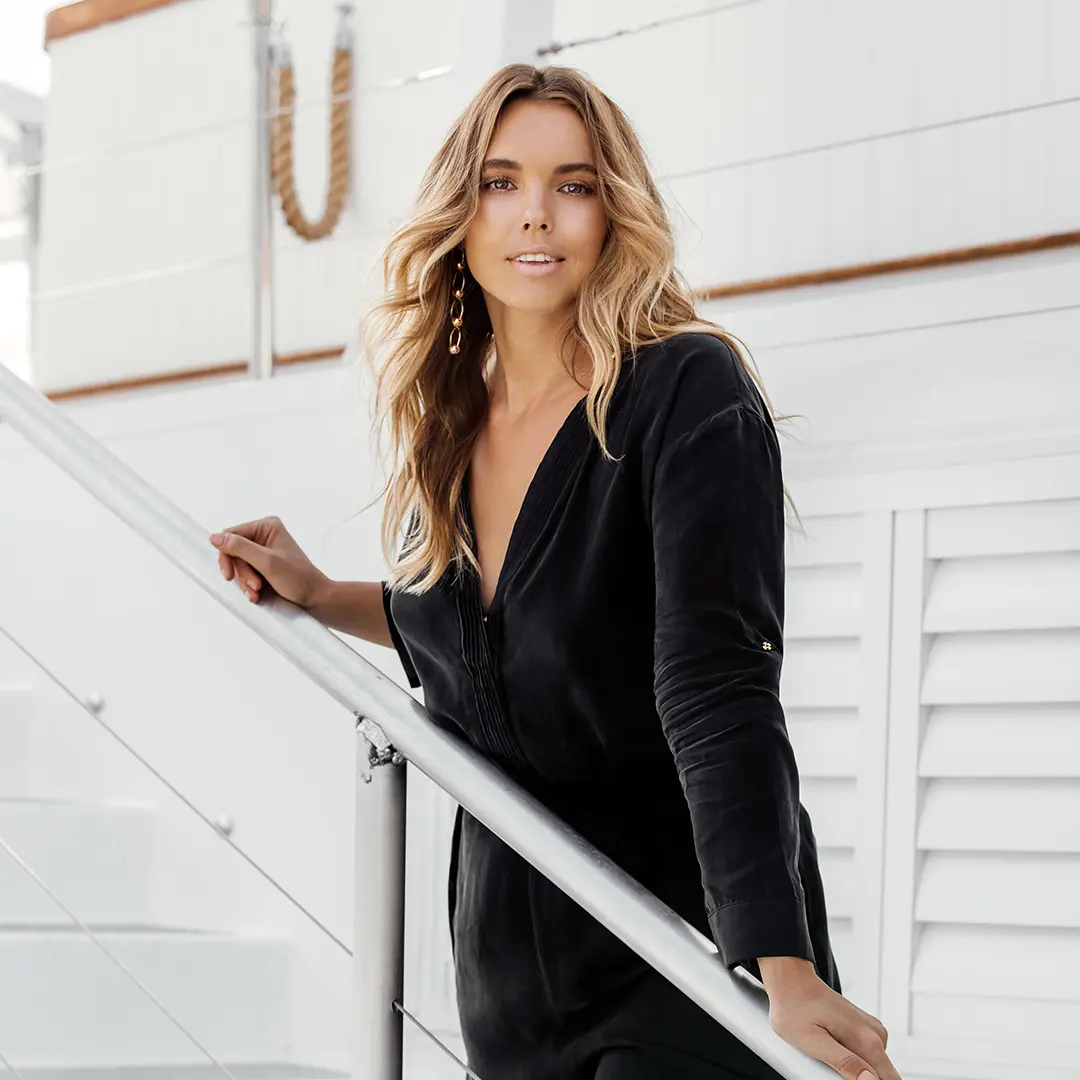 For our 18th birthday edition, we wanted to do something special with someone we admire greatly. Enter Bree McCann, add a luxury boat and voila!
DECEMBER 2019
Client: Toombul Shopping Centre. Shot at Archie Brothers. Isabella Gray and Olivia Wells styled by Donna Kirby.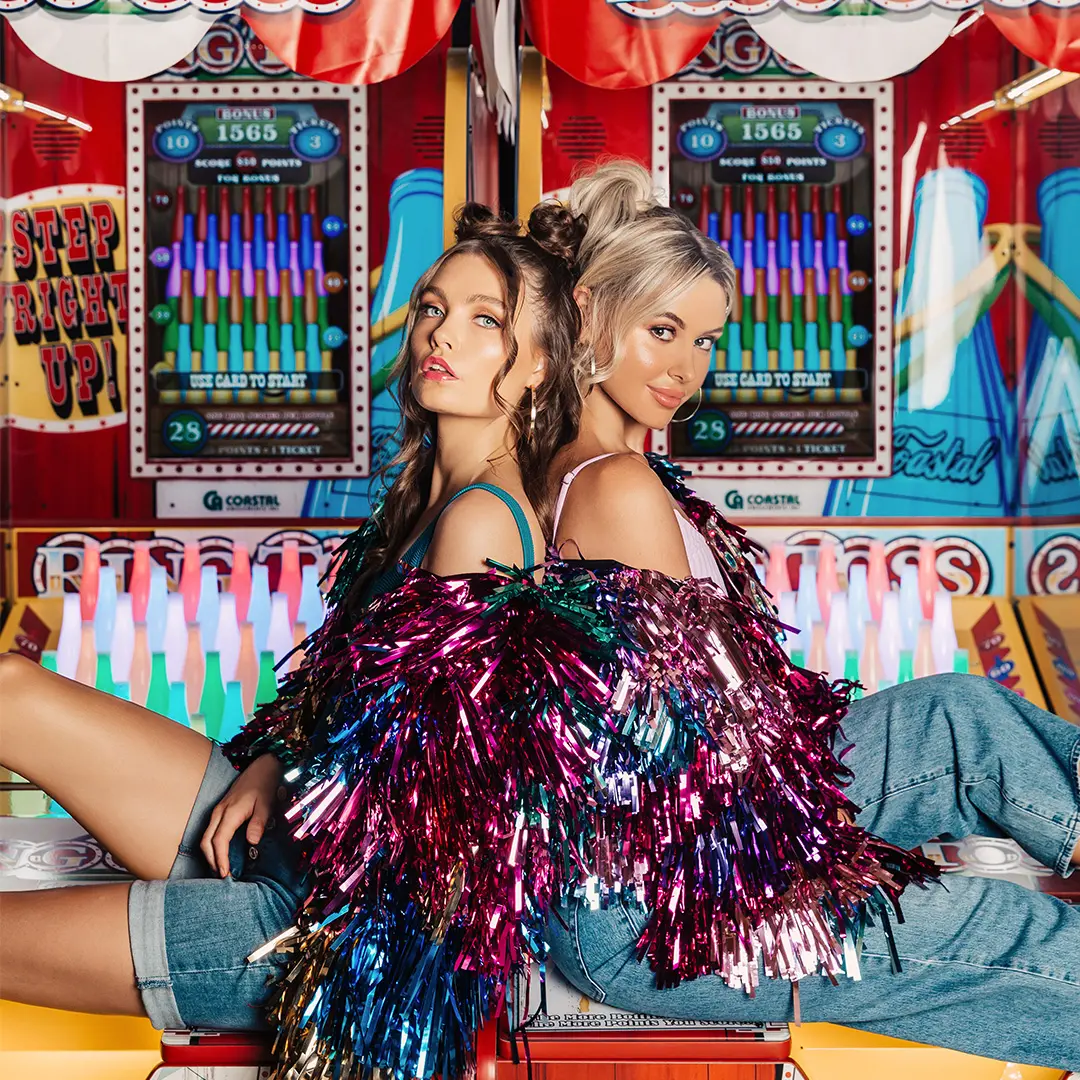 It's hard to decide who the star is here when you have the stunning influencers Isabella and Olivia and these über-cool tinsel jackets from @imakestagram.
MARCH 2020
Client: Brisbane BMW. Shot at The Joinery, West End. Deena Lynch styled by Donna Kirby.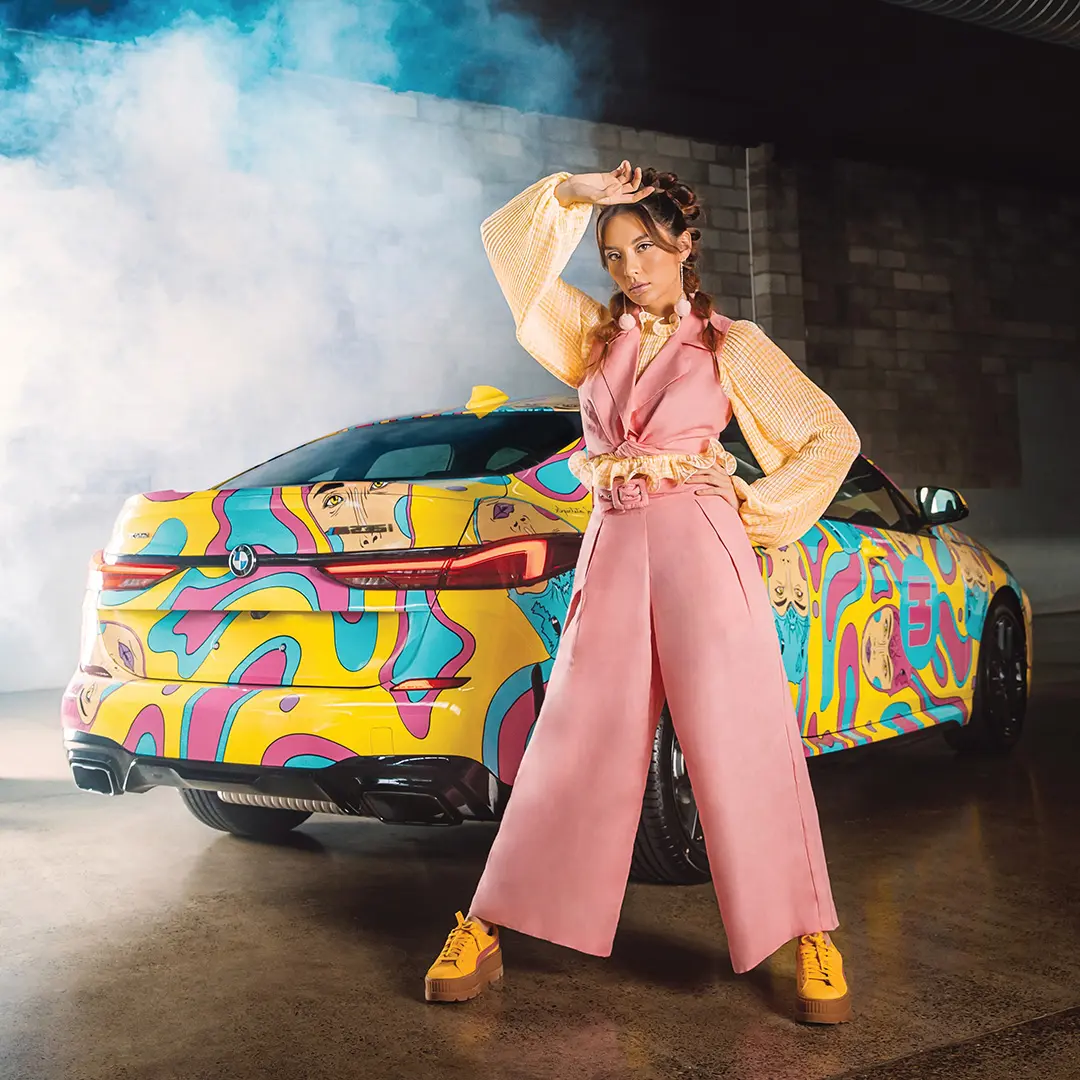 We loved this collaboration with Brisbane BMW, Brisbane Street Art Festival and Jaguar Jonze to unveil the sleek 2 Series Gran Coupé.
APRIL 2020
Client: Jindalee Home. Shot at Provincial Home Living. Geneva Vanderzeil styled by Bethan Warrior.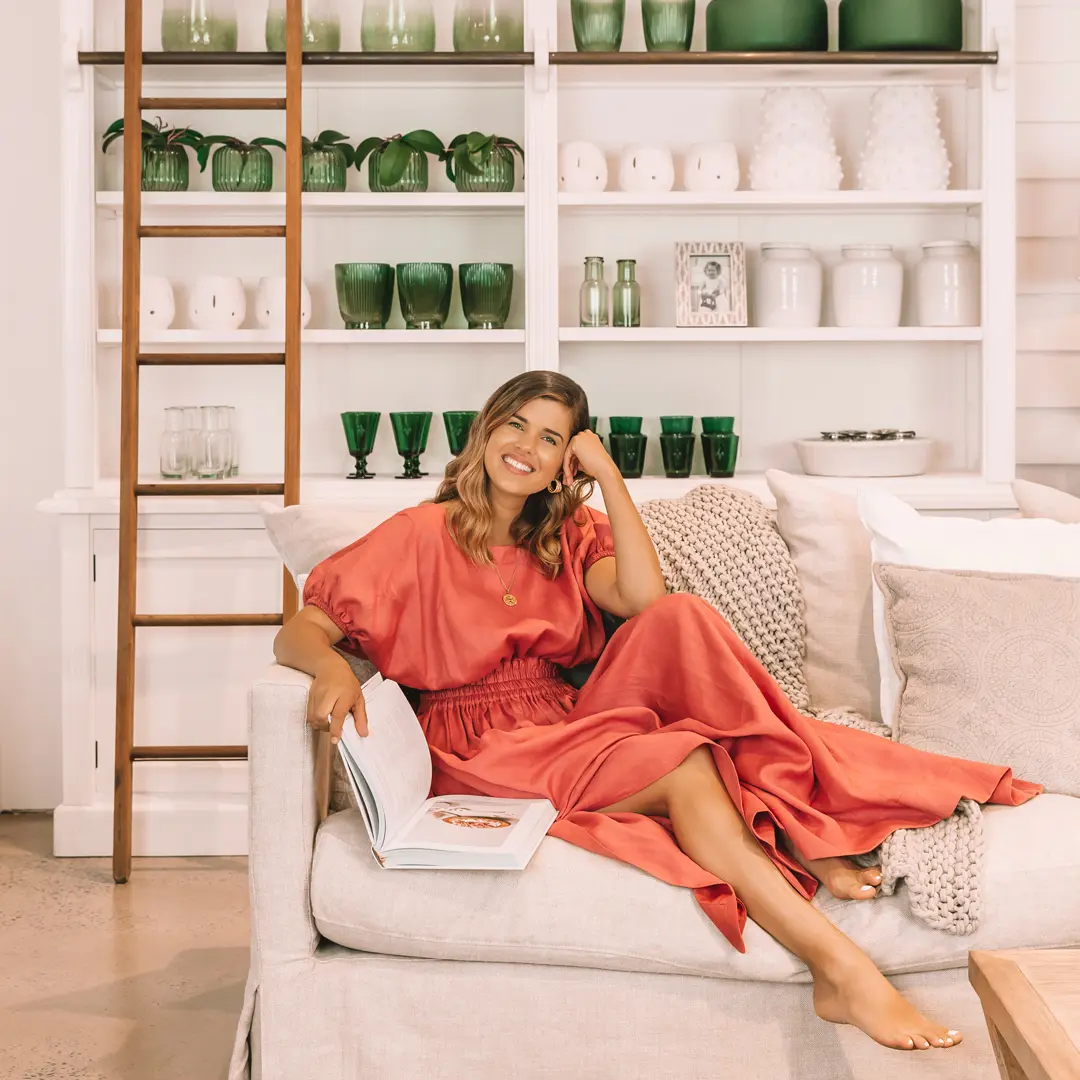 We engaged local interior designer extraordinaire Geneva to promote Jindalee Home's offer.