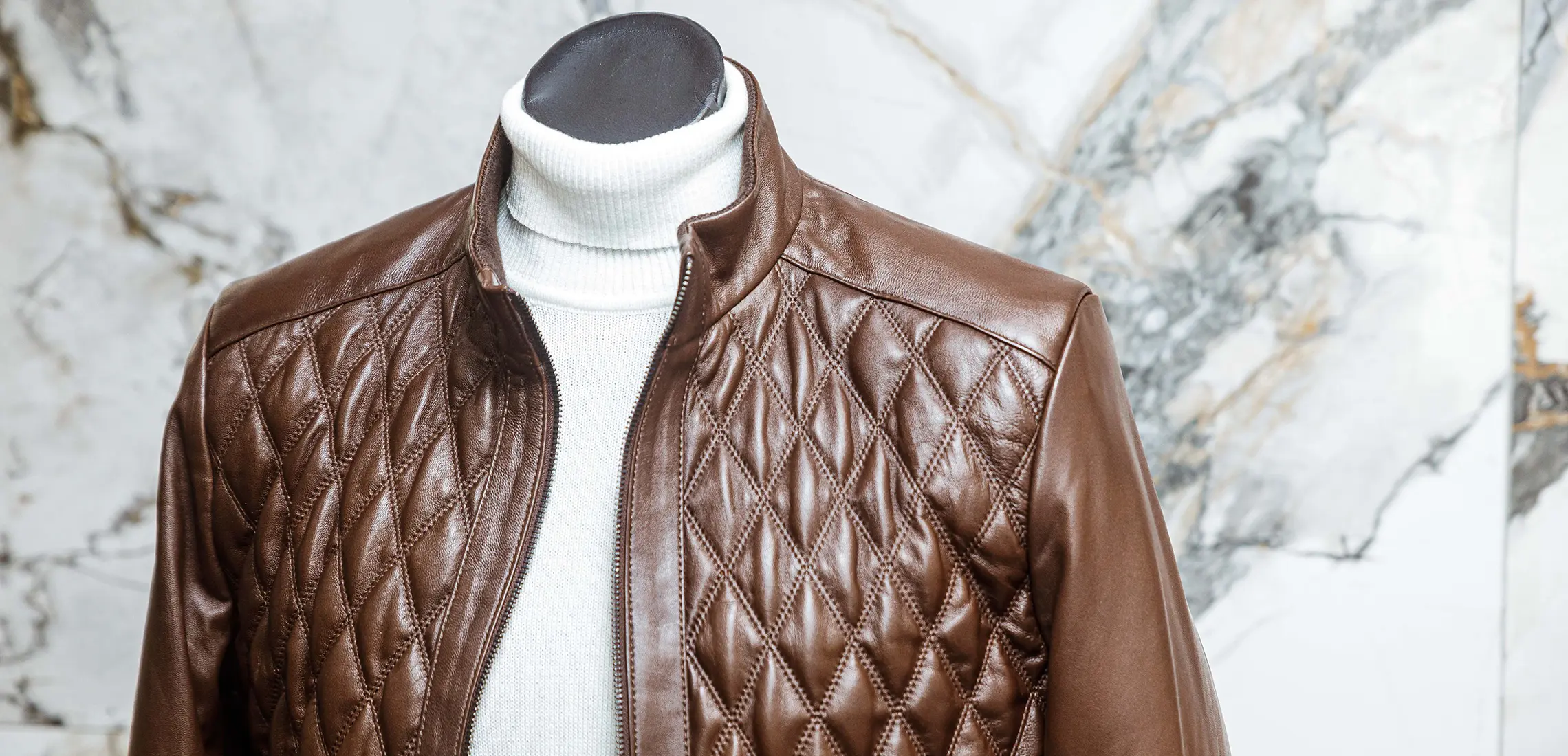 Why A Leather Jacket Is The Staple Every Guy Needs This Winter
The ultimate symbol of cool
By Paige Van Lunteren | 14th June 2021

Chances are when you think of a leather jacket, you probably think of John Travolta (aka Danny Zuko) in Grease. It's the ultimate symbol of cool and effortless, right? The truth is, leather jackets have never really gone out of fashion, but they have come a long way since then. So, gentlemen, if you don't already have a good quality leather jacket, pay close attention!

Launching in 2009, URBBANA has quickly become an Australian staple for luxurious men's fashion and shoes – we trust they know a thing or two about leather jackets. Kaan Tavli, URBBANA's national brand manager is here to tell us why the leather jacket is an absolute staple for every gentleman's wardrobe and what to look for when purchasing one!
It never goes out of fashion
With the first contemporary leather jacket dating back to the late 1920s, it's safe to say leather jackets have truly stood the test of time.
"Few menswear garments come packaged with as much masculinity, history, and attitude as a leather jacket," Kaan says.
A lasting legacy
If taken care of properly, leather jackets can truly last a lifetime, making it one of the greatest investments a guy can make in his wardrobe.
"It's a piece that a gentleman can expect to hand down to his children."
So versatile
It's no secret the beauty of a leather jacket truly lies in its versatility.
"Whether you opt to style your jacket with a printed shirt for a more eccentric look, or a plain white turtleneck for a day in the office – you really can't go wrong."
"One piece of advice: if you choose a style with a distinctive look and design, try not to compete with it – let your leather jacket do the talking and take the attention of your outfit by keeping your other garments more minimal in design."
Look for quality!
When on the hunt for a leather jacket, Kaan says it's important to pay close attention to the quality of the leather and stitching.
"Designers can cut costs by using regular, thin thread and limiting the amount of topstitching on a garment. High-end leather jackets will instead use a thick Guttermann thread in the manufacturing process. The quality of stitching on a leather jacket should never be overlooked!"
While corrected leather is considerably cheaper, Kaan's advice is to avoid it at all costs!
"A good rule of thumb to follow is: stay away from corrected leather. This tends to be found with cheaper jackets under $500. Corrected leather also consists of faux leather grains being pressed into it, as well as extra spraying of dyes and treatments to make them more uniform."
Good-quality leather jackets usually have two skins to choose from: cow leather and lambskin, but what's the difference?
"Both are great quality skins to have in your wardrobe, although there's an unbelievable softness to lambskin that makes for more comfortable wearing for our Brisbane climate."
To get your hands on one of these, you best be quick. There are only ten of each style, making it truly a unique piece you won't be likely to see anywhere else!
"Our luxurious lambskin leather jacket collection provides a lightweight and smooth feel, making the garment an easy-wearing piece throughout the majority of weather seasons. This collection has been 12 months in the making, consisting of eight unique styles designed in Brisbane, and handmade in Turkey."
Ready to level up your winter wardrobe? Check out our top picks below!