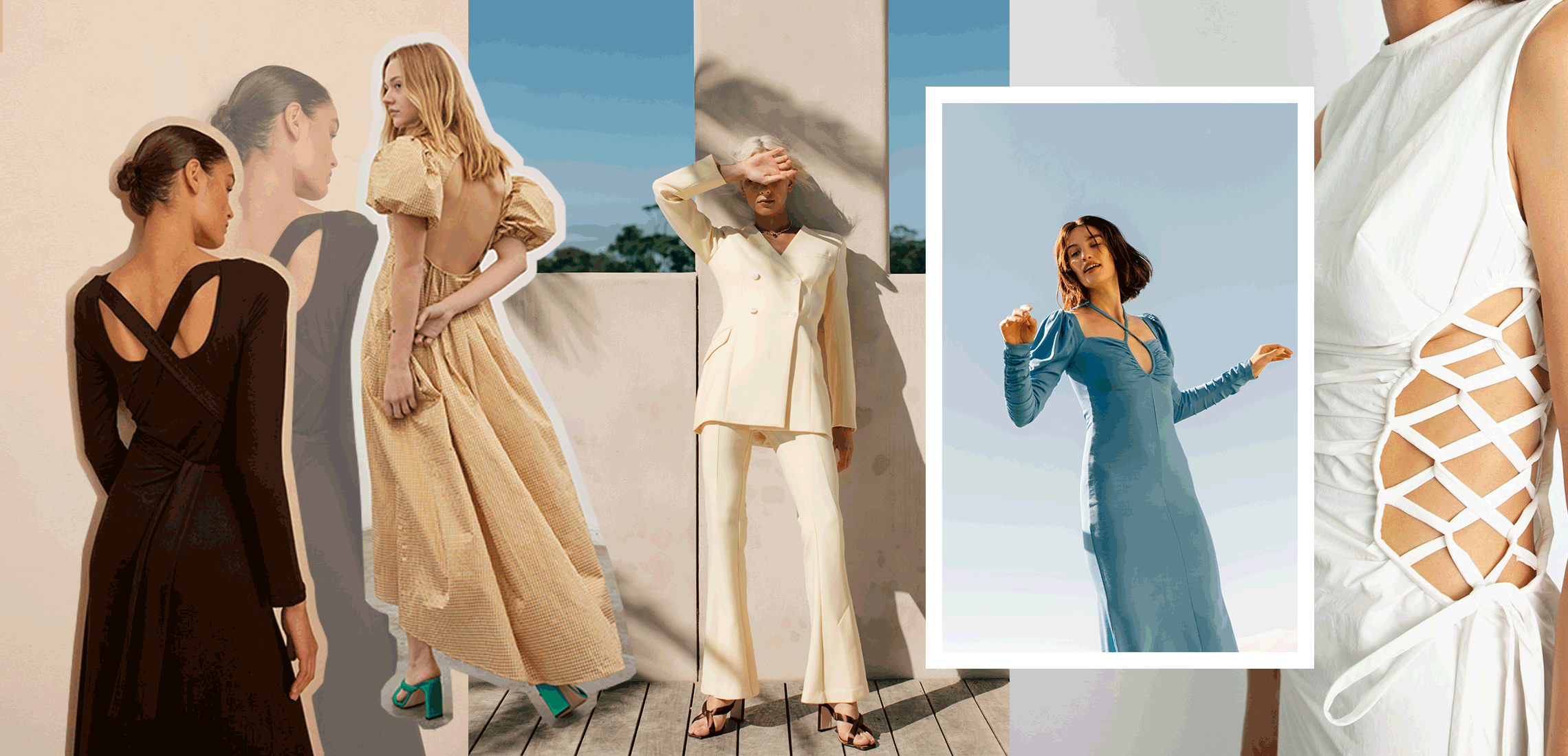 Your Fave Aussie Labels Reveal The Top Trends for SS21
Sunny with a chance of shopping!
By Guest Styler | 1st October 2021

Staying on top of the trends these days is easier said than done. If you're anything like me, you're overwhelmed with a bursting wish-list, runway faves, and the daunting task of balancing the latest styles with something you'll actually wear.

While the future of fashion is hard for anyone to predict (especially for a little ol' Styler like me), it's easy to wonder what it will look like. What new styles, trends and designs will gain popularity this season, and more importantly what should I invest in? For the future shopper, one thing is clear. When it comes to dressing, the notion of feeling something has never been so widely felt. With technology ruling all and a worldwide pandemic hitting hard (farewell my roaring 20s), it's no surprise that we're all turning to our clothes for a sense of purpose, whether that's through nostalgia, escapism, or simply transparency. Having an emotional response to clothing has never been more important!

In a quest to get to the bottom of it all, and maybe FINALLY this year be on top of all the latest and greatest trends (without damaging my bank account in the process), I decided to put on my investigative cap, sort through all the runways, and take it right to the top to some of the best upcoming designers and experts in Australia right now.

So, strap yourselves in dear readers because we've got the inside scoop on the next three trends about to hit the scene.
Into The Garden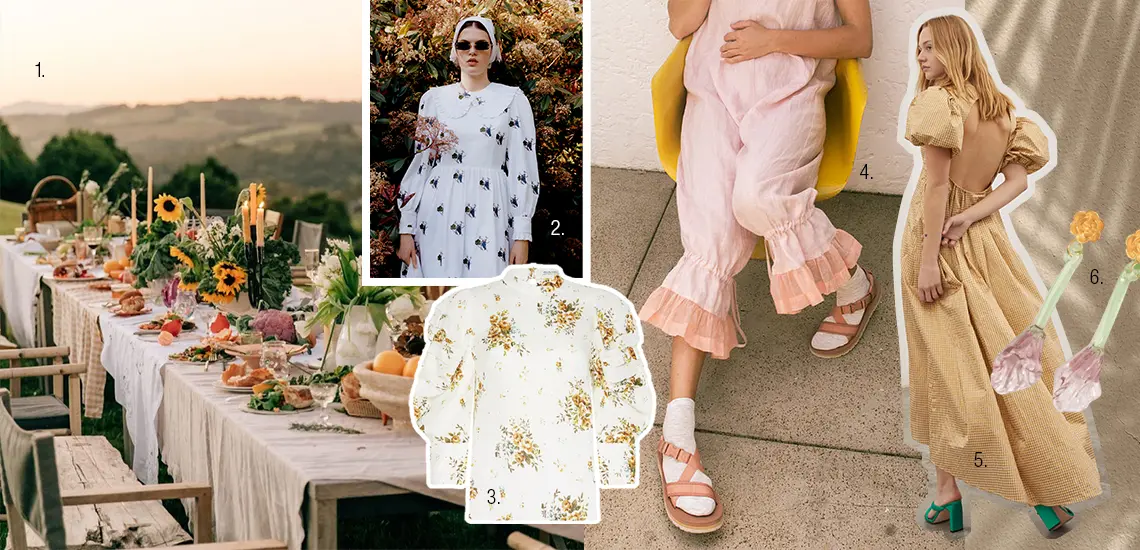 With a newfound appreciation for outdoor spaces emerging from lockdown, expect to see an evolving cottage-core style. From floral and fruity prints to oversized collars, this style will celebrate the joy of local living, acquainted with hours in the garden, intimate picnics, and an increased sense of optimism. Think this winter's trending gumboot crossed with the dreamy euphoric scenes of Maggie Marilyn's AAFW show. When it comes to occasion wear, look to more casual, wearable pieces, rather than the glitz and glam of previous years. With smaller gatherings and outdoor living becoming the norm, our fashion will reflect as such, with styles that can be re-worn, but are also practical for activities such as strawberry picking and field frolicking.
Maggie Hewitt, founder of Maggie Marilyn says:
"I am always inspired by the natural world, but I also really believe that at the core of all design is problem solving. To us, this means giving back more than what we take from Mother Nature – not just sustaining, but being regenerative."
"Clothes, while important, are in reality a by-product of a greater mission; one that aims to cultivate a community with the shared vision of creating a better world."
Retro Resort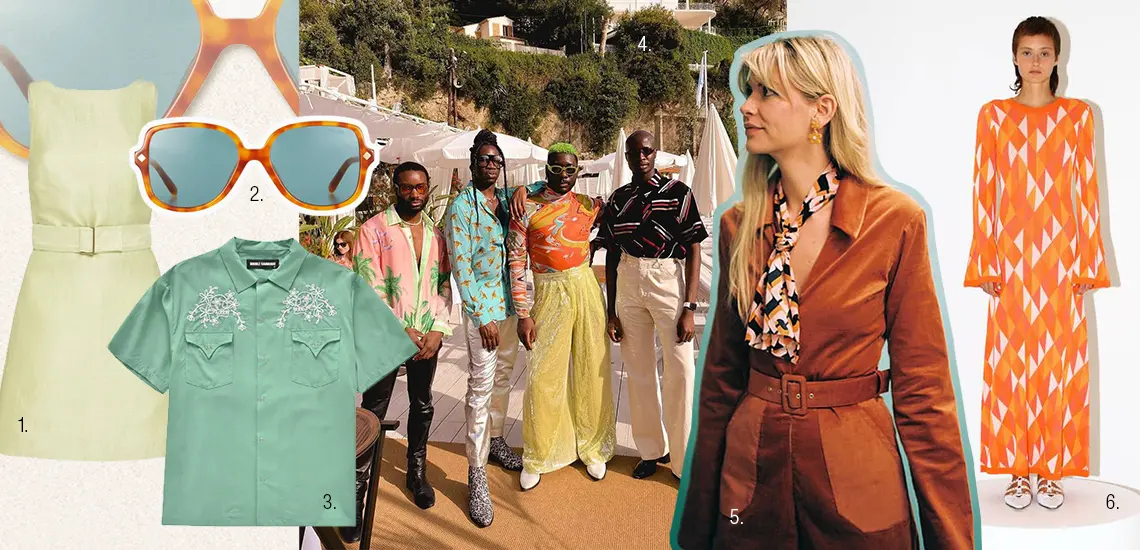 As a release through escapism and ebullience, expect to see style to rummage through the vintage archives and turn back time. Immersing into the bright, patterned, and carefree nature of the 60s and 70s, styles such as A-line silhouettes, sun-faded checks, and gingham prints will have their moment, as well as bold psychedelic and flower prints. Being carefree almost takes a rebellious edge, with bold colours and abstract prints a symbol of resistance against a backdrop of challenge and constraint. We'll continue to see more relaxed shapes, driven by the value placed on comfort and ease of wear.
Kath Horton, QUT design educator says:
"We are drawn to things from the past as a way of avoiding what's going on in the present."
Mikey Nolan & Toby Jones, founders of Double Rainbou say:
"I think nostalgia always appeals and classics never die, especially in the situation we find ourselves in now. People are looking pretty fondly on more uncomplicated times, and really people are looking for a lift and some escapism."
"In terms of trends and styles, I don't think colour is going anywhere for a long while. Genderless dressing will become more and more common, plus club fashion! Everyone needs to dance again at some point."
Minimalist Connection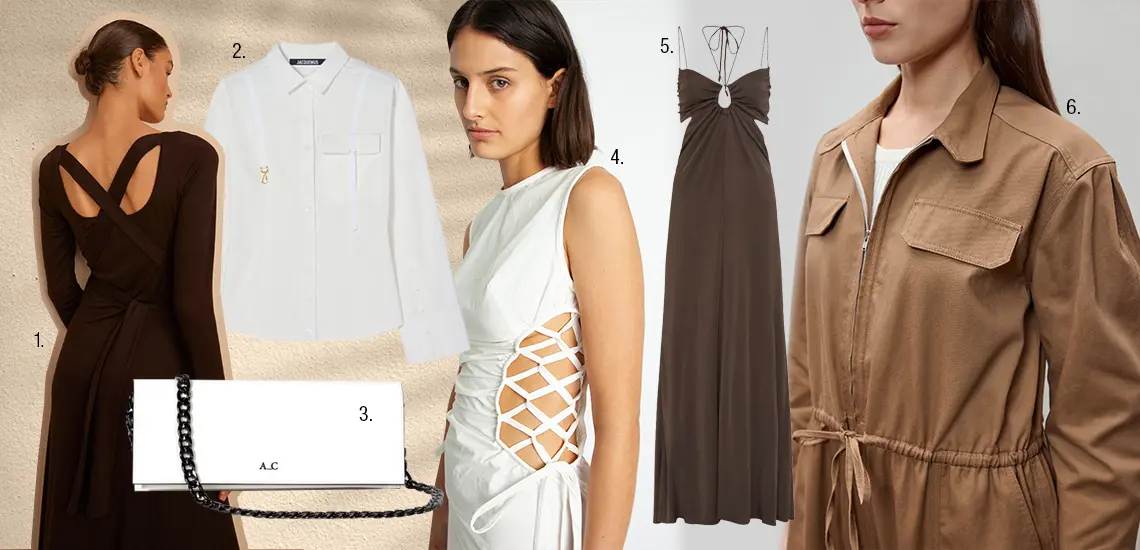 In a time of pandemic-recovery, how do we create a sense of material in virtual worlds? More importantly, how will our clothes serve purpose? With value being placed more on the functionality and sustainability of garments, the future of brand's labels will rely heavily on their transparency and ethics. A sense of truth is pivotal to future shoppers, as they continue to champion local over global, craftmanship and transparency. As such, many will continue to adopt minimalism in their wardrobes. In the future expect minimalism to expand further than just a style based on aesthetic, but a style with purpose. With creative patternmaking being encouraged amongst designers, get ready to see feature cut-outs evolve, with many utilising fabric off-cuts. Not to mention, a popularity in utility features which will provide a sense of practicality and allow for multi-purpose use. Upcoming designers will need to put their values and ethics at the forefront of their work, especially in order to secure long-term success.
Marina Afonina, Designer of Albus Lumen says:
"Simplicity and minimalism represent less is more… Minimalism is about stripping back the unnecessary, leaving only the things that provide you with real value and joy."
"It's super important these days to take any steps you can to make [your designs] as sustainable and transparent as possible."