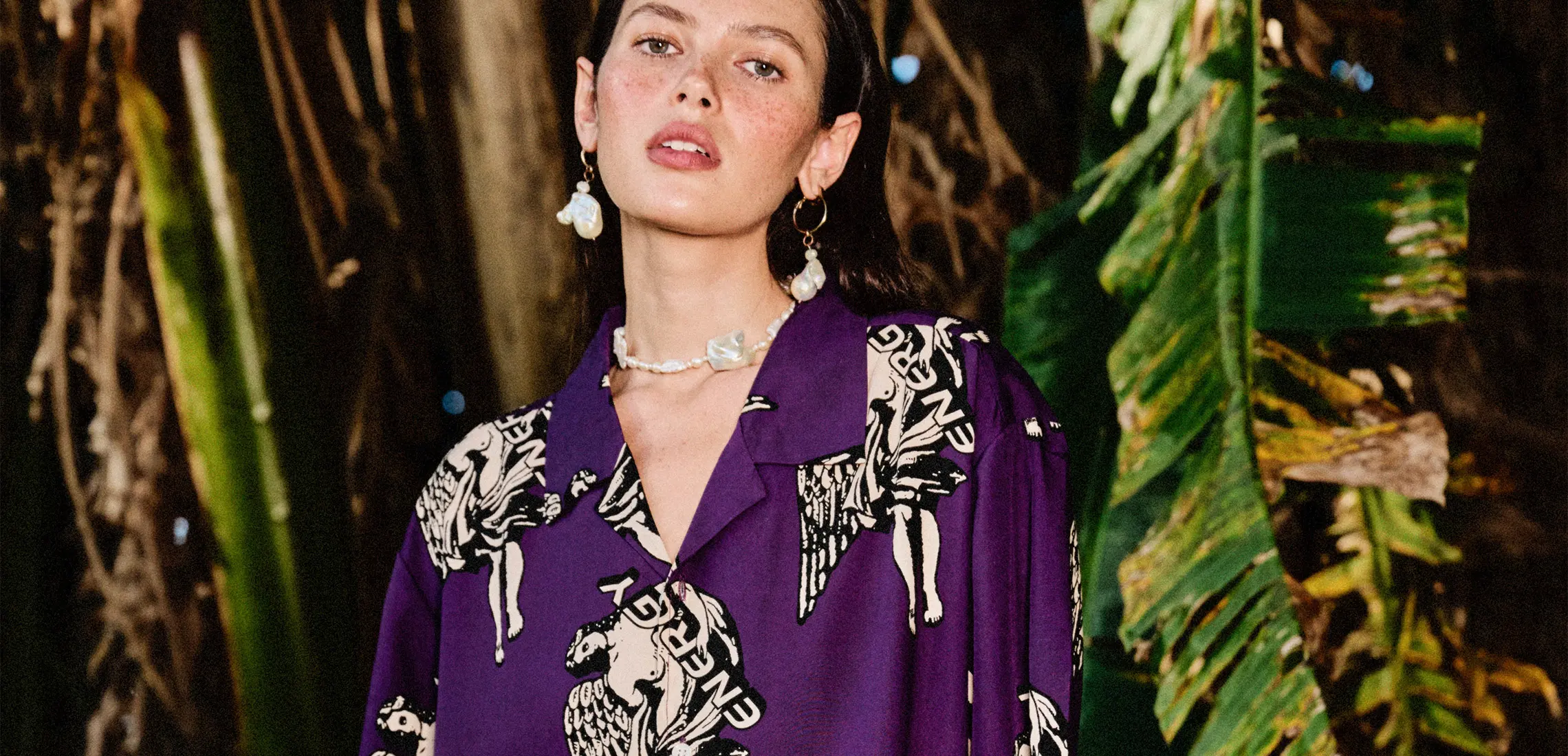 5 Minutes With The Creative Powerhouses Behind Something Very Special
Good vibes only
By Dinushka Gunasekara | 22nd June 2023

What you wear sends a message about who you are, and when you don the cheeky pieces from this Sunshine Coast-born label, you're saying that you're pretty darn special.

Something Very Special is the emerging label from couple Matty Bouris and Ainsley Hutchence, who consciously create seasonal collections designed to embrace freedom of expression. As seen on comedian Eric André and on stage by Lime Cordiale, their tongue-in-cheek ethos injects laid back fun into your wardrobe. 

Their new collection – dubbed 'Protect Your Energy' – is an ode to chaos and intuition, starring a Roman-inspired guardian angel who serves as sartorial armour to ward off bad vibes. Below, we spoke to Ainsley about the inspiration behind Something Very Special and their street resort goods: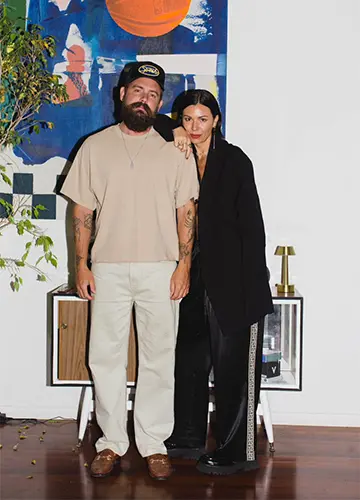 What inspired Something Very Special?
Matty and I have both been in the fashion industry since our early 20s – Matty as a fashion designer and me as a fashion photographer/art director and sales agent. We started dating at 33 and after four years of living together, we just felt it was time to do our thing without any limitations.
Coming from an agency background, what was the move to making clothing like?
The evolution from a fashion agency to having a label of our own was pretty smooth. The agency allowed us to get a good understanding of how wholesale works and how retailers buy, and gave us a little glimpse at what was missing from the market and how we could disrupt it a little.
What was the first piece you created and why?
The very first "Very Special" pieces were created as merch for my online platform Sticks and Stones. We sourced vintage Champion sweaters and upcycled them with a big "Very Special" puff print logo. They sold out overnight and the next day we decided it was the perfect name for our new label. But our first "Something Very Special" creation was a vacay set with a big bold print made up of the letters 'BLSP' which stood for 'Be Less Shit Please'. It was a subtle message to people who were being shit.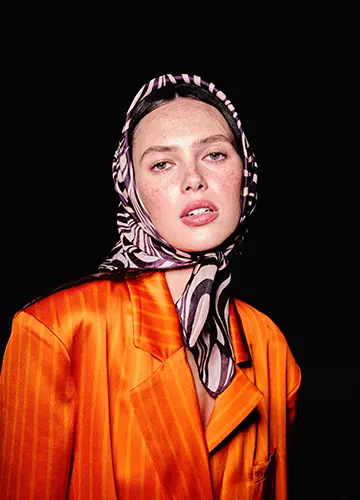 Fashion as a whole seems to be embracing androgyny – why did you choose to make many of your pieces unisex? 
Matty and I often steal each other's clothes, so for us it just felt natural to create fashion without a gender label attached to it. Plus, boy's clothes are way more comfortable.
Tell us about the Protect Your Energy collection: how did it come about? 
We were at a friend's birthday party and a friend of a friend refused to enter the room. She was just standing at the door, announcing she really needed to protect her energy so she couldn't come in. It became the punchline of the night. The kicker is, she was right. It turned into a f*cking weird night but we left with inspiration and the perfect name for our next collection.
Your range is very colourful and expressive – how do you want people to feel when they wear your pieces? 
The most obvious and cliché answer is "Very Special". But it really is that simple. We want people to put on our pieces and feel special – confident and empowered to express themselves freely.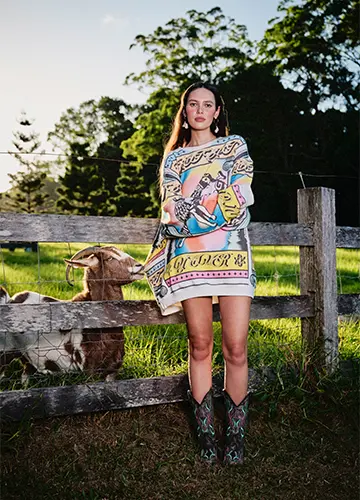 Who would you most like to see in a Something Very Special piece? 
Lil Dicky or any cast member in his show 'Dave', obviously Rihanna, LeBron James, Billie Eilish, Queen B, or Brad Pitt.
What's something you do to protect your energy? 
Surround ourselves with amazing people and cull when necessary. 
What's next for the label?
We have pencilled in a three-month stint in Spain next year to expand into the Euro market which we are obviously super excited about. Meanwhile, we have a pretty awesome new collection in the works which will be released in August/September. Cannot wait to show you!