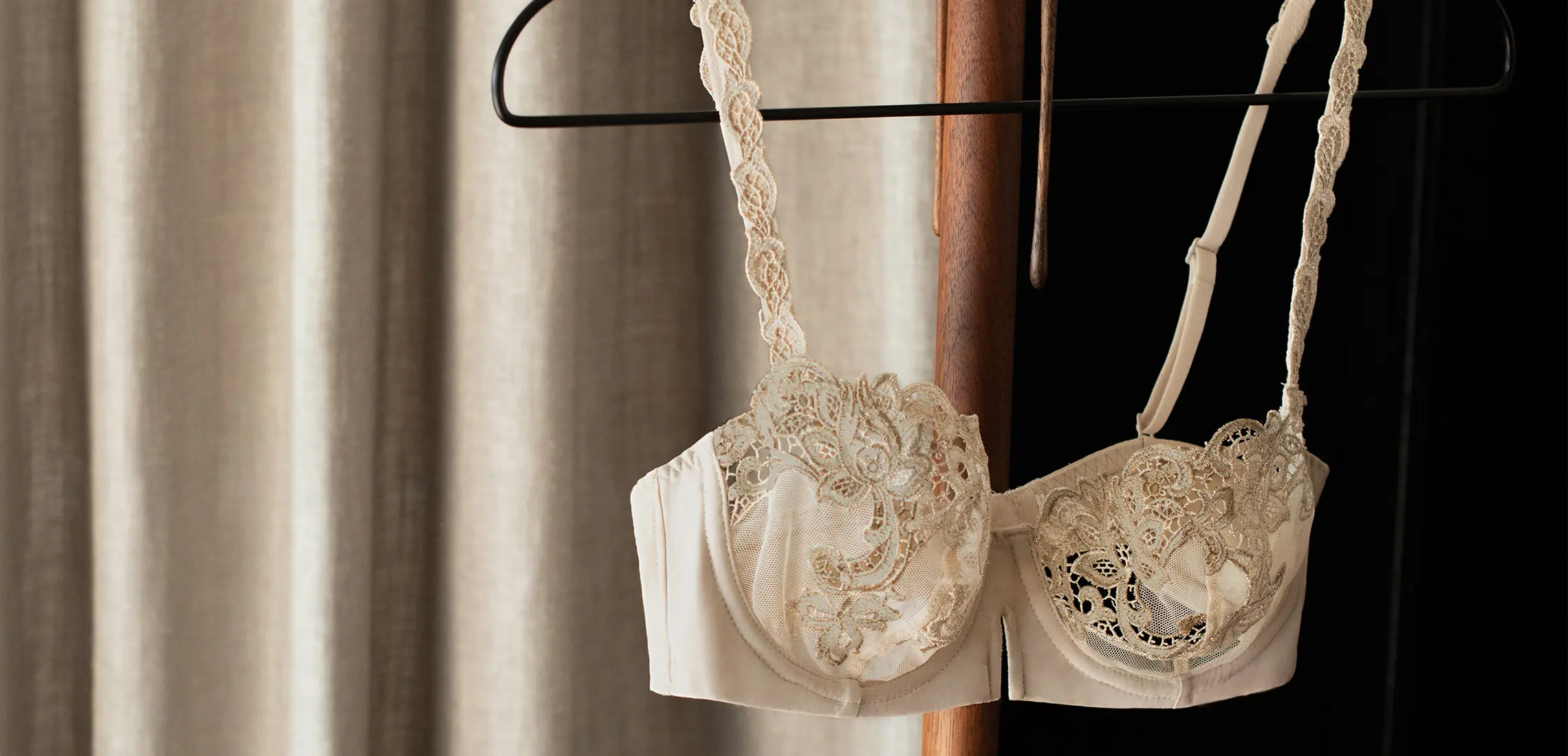 Five Minutes With Stephanie Pérèle On Femininity And The Legacy Of Lingerie Brand, Simone Pérèle
Underneath it all
By Astrid Taemets | 6th April 2023

With a family legacy that extends back to its inception, Simone Pérèle is a brand introduced to every girl on her journey to becoming a woman. 

From browsing the racks of supportive sets to your first fitting, the French lingerie house has been a focus for the female body for over seven decades, and in that time, the brand has changed and evolved, moving with the times, but always keeping a woman's comfort and confidence front of mind. 

With the global push towards sustainability, and the ever advancing realm of technology, Stephanie Pérèle, Simone's granddaughter and now director of the business, is breathing fresh air into the lungs of a fundamental, fashionable, and reliable force with a touch of lace. 
Hi Stephanie! Thanks for taking the time to talk to Style. What's the family history of the brand?
Simone Pérèle is a family business founded by my grandmother in 1948. Together with her husband, they developed the brand in France for the first 20 years. Their children, my uncle and mother, took over in the early 1970s. My father also worked there and all three of them helped the brand to develop internationally. Since I was a little girl, I've grown up in the world of lingerie. At the age of 16/17, when I had to choose a direction for my studies, it became clear to me that I wanted to join the family business. To continue what my family has created is a chance that few people have in life. 
What have you seen in the way of progression in that time?
Each generation has encountered its own challenges. My grandparents built the foundations and allowed the brand to become well known in France. The second generation extended the brand internationally (today, 75% of our turnover is achieved abroad). My generation is more focused on developing the brand on the retail/digital network by increasing our desirability among our consumers. 
Tell us about the core values of the business:
As in many family businesses, the values of the company are in line with those of the family. If I had to name just three, they would be: trust, passion for the product, and long-term vision. 
What are your favourite pieces from the collection?
One of my favourite pieces from the collection is the Comete moulded underwire bra. I wear it like an everyday piece, and I love the elegant lace detail. As a more daring product, I would choose the Wish half cup bra.
What do you think it means for a woman to feel confident within herself?
Feeling good about your body gives women self confidence. Our job is to enhance all women's bodies, whatever their morphology, and that's what makes us love what we do: helping women feel good. 
What is your favourite part about working in this industry?
I think every collection launch is and always will be, the most exciting part for me. Discovering a new collection theme, seeing how our designers interpret it in terms of product and colour, with all the nobility of lace and embroidery that our very loyal suppliers are able to reinvent each season, is, in my opinion, the most galvanising aspect. 
How is sustainability a core value for Simone Pérèle?
We launched Simone Cares – a program that recognises and supports Simone Pérèle's social and economical commitments – in 2021 with two main targets:
One, is to engage with women. Whether in France or Australia, we support women with associations such as Thread Together – an Australian organisation which collects end-of-the-line stock and diverts it to clothe vulnerable women in Australia. 
Secondly, our eco-friendly materials. We try to use as much recycled material as possible (a bra is made up of 25 components, which doesn't make it easy!). This season, we have four ranges which are included in the Simone Cares collections. We are also pivoting towards greener packaging to roll out in store and online across Australia.  
Let's talk French-girl style for a hot minute. How would you wear the lingerie on an everyday basis?
Every culture has its femininity, and every woman within that has her own! Personally, I don't need special occasions to wear more refined lingerie. Wearing a white shirt with your lace bra showing is super elegant. It's mainly what you want to say about yourself depending on your mood. 
What's next for the brand?
We will always continue to satisfy our customers to the best of our ability by giving them more opportunities to discover the brand and the products. We have just opened a shop in Mosman (Sydney), which offers us another opportunity to strengthen our relationship with our customers. And it won't be the last opening…