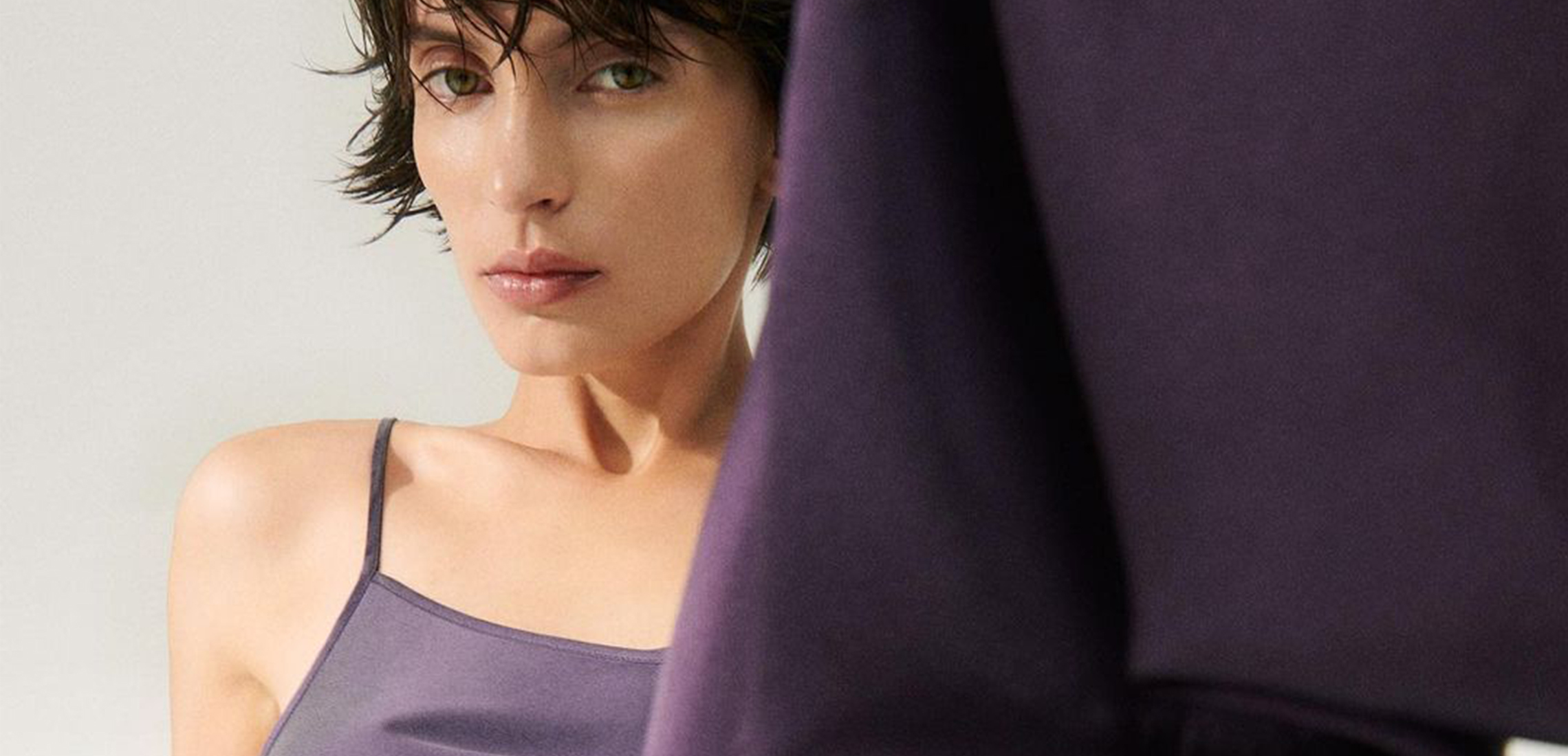 In Conversation With Katie Kolodinski, Founder And Creative Director Of Silk Laundry
Second skin
By Astrid Taemets | 7th August 2023

With function and form at the forefront of every considered design, Silk Laundry's founder Katie Kolodinski exemplifies that simplicity is the ultimate sophistication. Making a strong case for 90s slip dresses of the Kate Moss era, Katie's pieces capture the unfussy shopper: a modern woman with a taste for quality fabrication in timeless cuts, styles, and silhouettes. 

Here, we discover what inspires Katie's constant drive to reinvent the wheel…
Hi Katie, tell us about yourself:
I'm Australian-Canadian; I have spent half of my life living in Canada, the other half in Australia, and now I am in Spain for tapas. I'm the founder and creative director of Silk Laundry, which I started in 2015. I am also a mother of two children and one adopted cat. 
How was the brand born?
I started Silk Laundry almost by accident – it came out very organically through my passion for beautiful things and quality design. I've always had a preference for natural fibres over synthetics as they feel better on the skin, are better for you, and are for the most part, better for the environment. I wanted to create beautiful clothes that were uncontrived and well made. To me, the silk slip dress was the most perfect item, and has been a constant in my wardrobe since I was a teen, and that's where Silk Laundry began. I started with five pieces I thought were essential to most wardrobes in just three colours. The 90s slip dress was in this first collection and has remained ever since. 
Describe the brand:
Classic, conscious, functional, practical, supreme, tactile, uncontrived, real. 
View this post on Instagram
What inspires you most?
My inspirations change all the time depending on what I am researching. This year, my personal inspirations were people like Australian artist Miranda Skoczek, veterinarian and conservationist Chloe Buiting (Jungle Doctor), tribe women I had the pleasure of meeting in Vietnam on a trip with textile seekers, and my Ukrainian friends who are suffering so much yet are staying strong. When it comes to designs, much of my inspiration comes from the interplay of beauty and chaos found in the natural world. I often compare my creative journey to the formation of a pearl within an oyster. 
How would you describe your personal style?
My style is a reflection of my values – practical, uncontrived, and non-restricting, but at the same time I have always shopped with intention. I have pieces I have owned for years that I cannot see myself parting with. 
What is your everyday uniform?
I have just moved to Spain and it's hot this summer. I am wearing a lot of easy dresses I can just slip into, and matching sets where I don't have to think too much when getting ready in the morning. Some type of flat shoe or sneaker as we are car-free and walking everywhere. 
What is your favourite Silk Laundry piece?
A slip dress, always. 
Elaborate on your sustainability practices:
To me, sustainability is not just a practice, but a guiding principle that influences our everyday actions. It means taking responsibility for our impact on the environment, society, and future generations. Prioritising the wellbeing of our planet, I make conscious choices, such as refusing plastic-wrapped produce, shopping locally, and avoiding single-use items where possible. I love composting and have had worm farms for our family food waste. Education is key, as I advocate for change through engaging with local governments. Ultimately, sustainability is driven by my desire for a decent future – one where my children and all the little people on this planet can thrive.
What attracts you to the materials you work with?
I love how comfortable everything feels. The slip dresses have become like my second skin, and it's my go-to for work, dinners, and parties.
What's the best advice you've ever been given?
Never say no to an invitation.
What's next in-store for the brand?
That's a surprise!