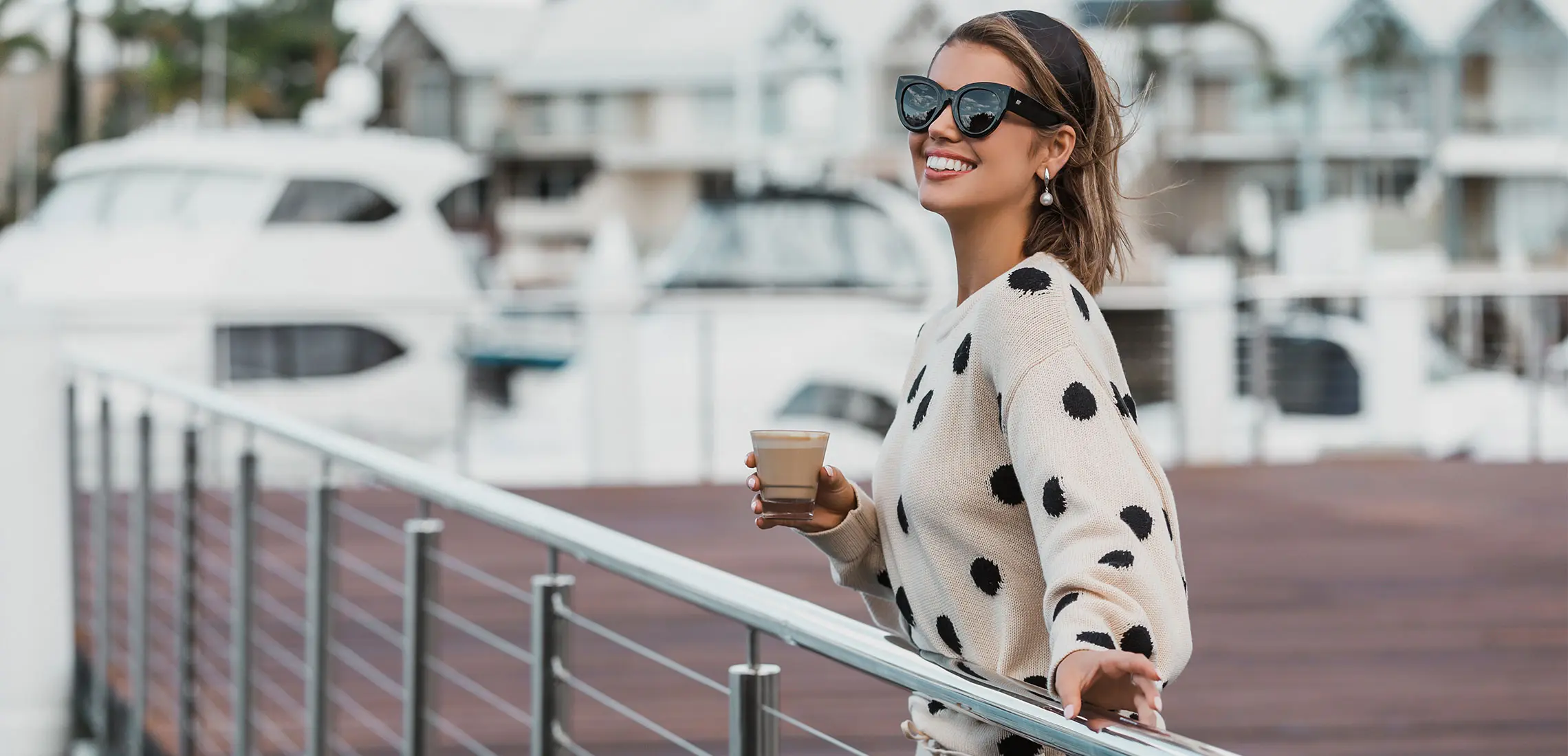 The Personal Styling Sessions Behind Our July Cover Shoot 2020
Have you seen this on the cover of July's issue?
By Guest Styler | 7th July 2020

Just shy of an hour's drive from Brisbane City and waiting on the serene waters of Coomera River, you'll find the world-class marina of Sanctuary Cove. With its thriving retail and dining precinct on a backdrop of gorgeous views and waterside comforts, you'll never want to leave. So, why not stay a while and – when it's finally time to drag yourself away – take a piece of the precinct with you to add to your winter wardrobe until you can come back for more.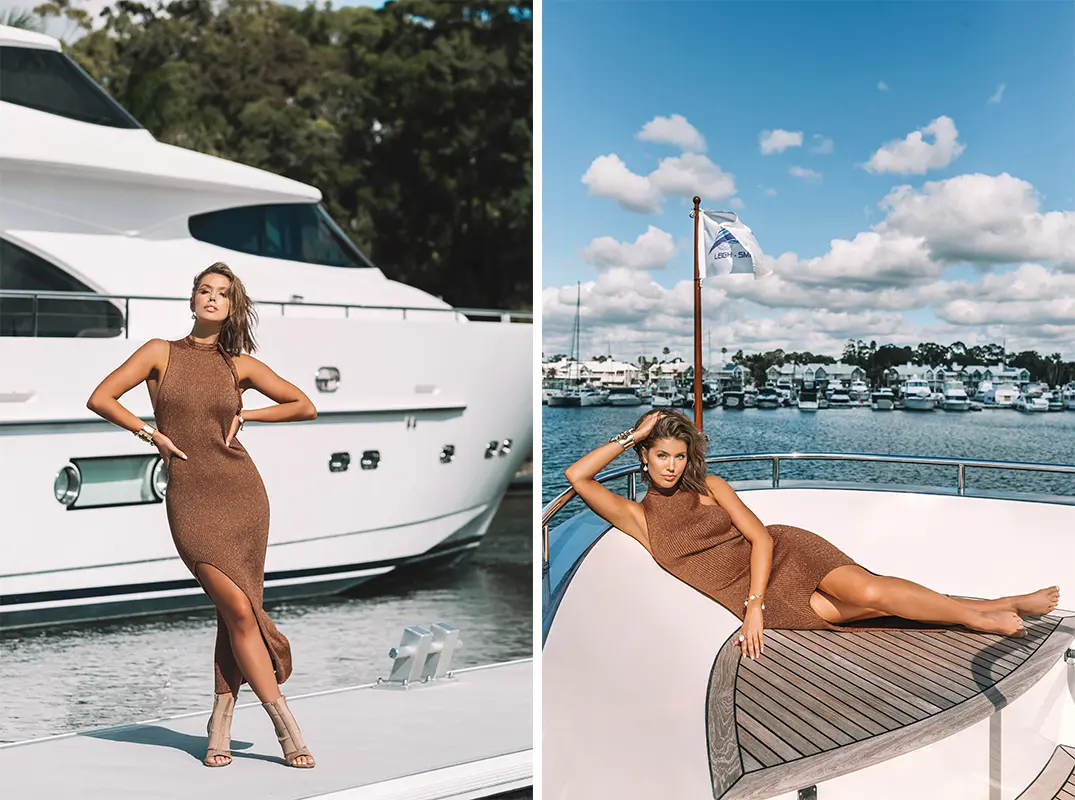 Leading stylist Susie McWatt-Forbes knows a thing or two when it comes to refreshing your look with the seasons. Before you're whisked away on a stylish journey through the open-air Marine Village, you'll start with a delicious coffee on the waterfront with your fashion consult to discuss everything that will make your look your own. From Byron Bay favourites Auguste the Label and Spell & The Gypsy Collective at Soho Girl to the beautiful boho vibes of Cabana and the luxe jewels of Amore Fine Jewellery, there's a stunning option to suit every style.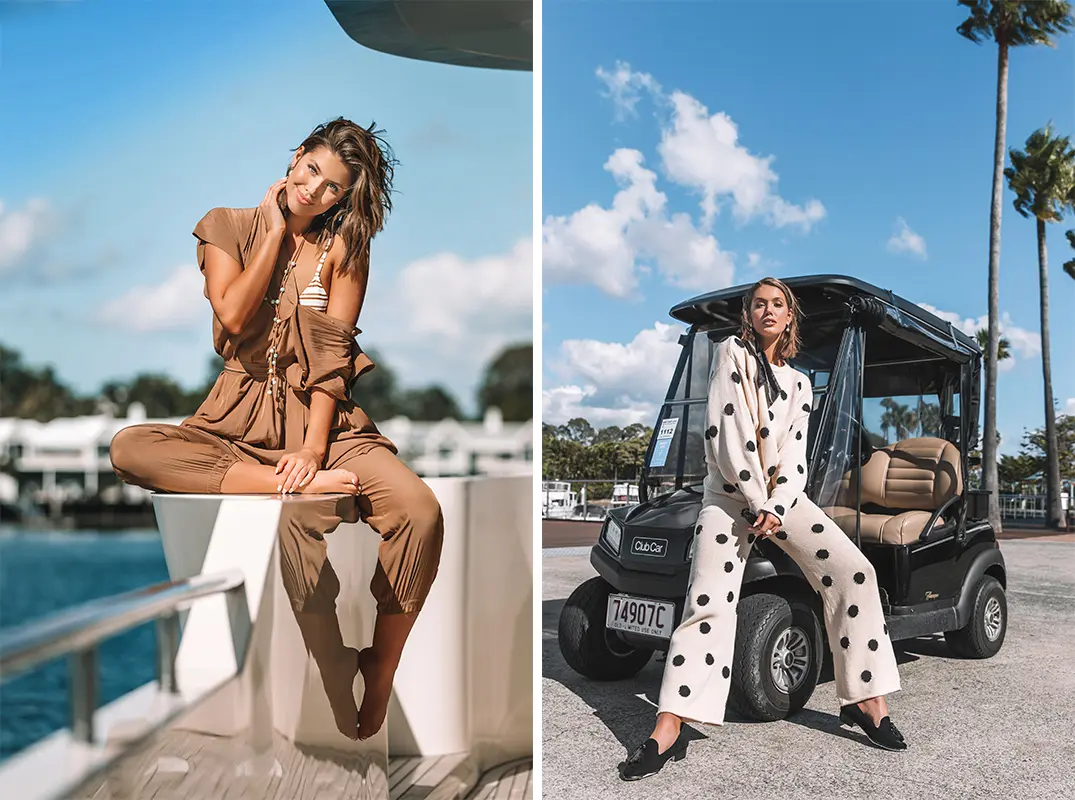 There has never been a better excuse to shed the loungewear, overhaul the closet and discover the best suited fashion trends for you, and they can all be found at Sanctuary Cove. Susie has extensive experience in fashion styling to equip shoppers with the knowledge and know-how to go from day to night with plenty of glamour to spare. "I have great brands to work with here from Camilla and Mela Purdie at Eev Fashion, Joseph Ribkoff at Sanctuary Resort Shoppe to local Byron Bay favourite Spell & The Gypsy Collective at Soho Girl. I love the diversity they have at Sanctuary Cove," she says.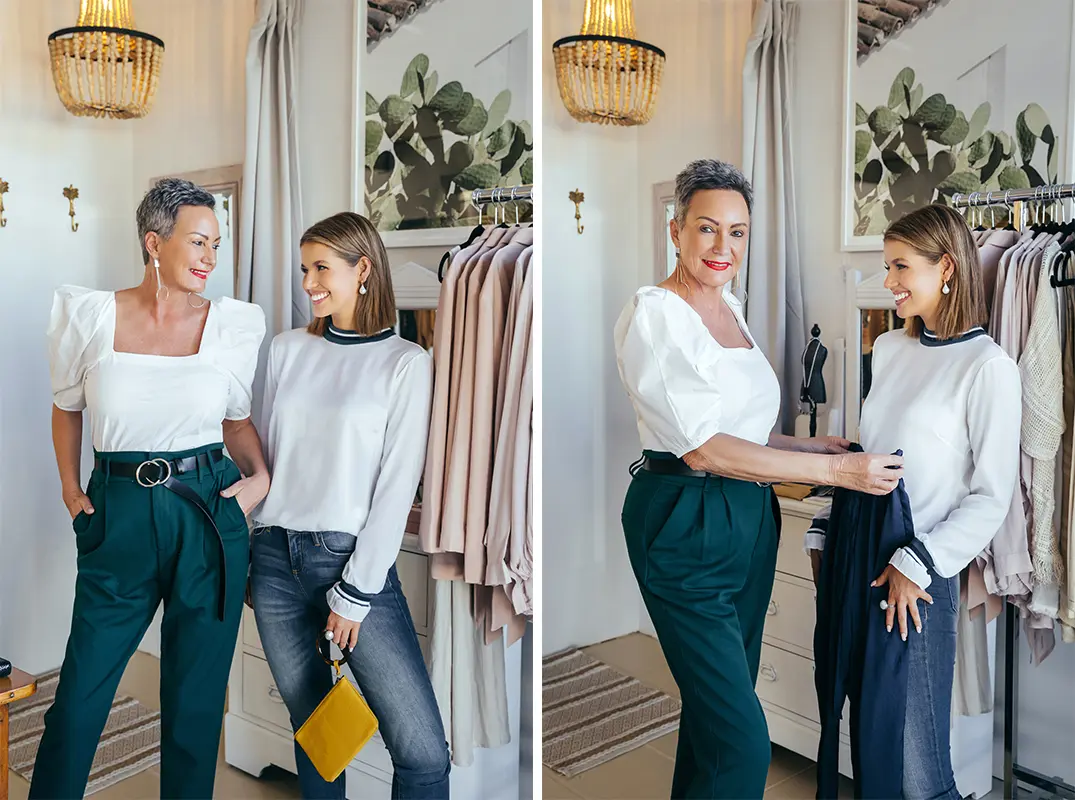 During the deeply personalised experience, Susie works with all clients to achieve their own unique style by incorporating their body shape and personality to accentuate their favourite features. Inspired by your distinctive look, she'll find the best pieces to complement across the gorgeous precinct from wardrobe staples to truly iconic pieces.
A personalised styling session with Susie at Sanctuary Cove starts from $150 and includes a private consult over coffee, a guided tour of The Marine Village retailers and a $40 gift card to spend within the precinct.
PS. Win a stay, play and (shopping) spree in Sanctuary Cove here!
Style Magazines July 2020 Cover | Behind The Scenes