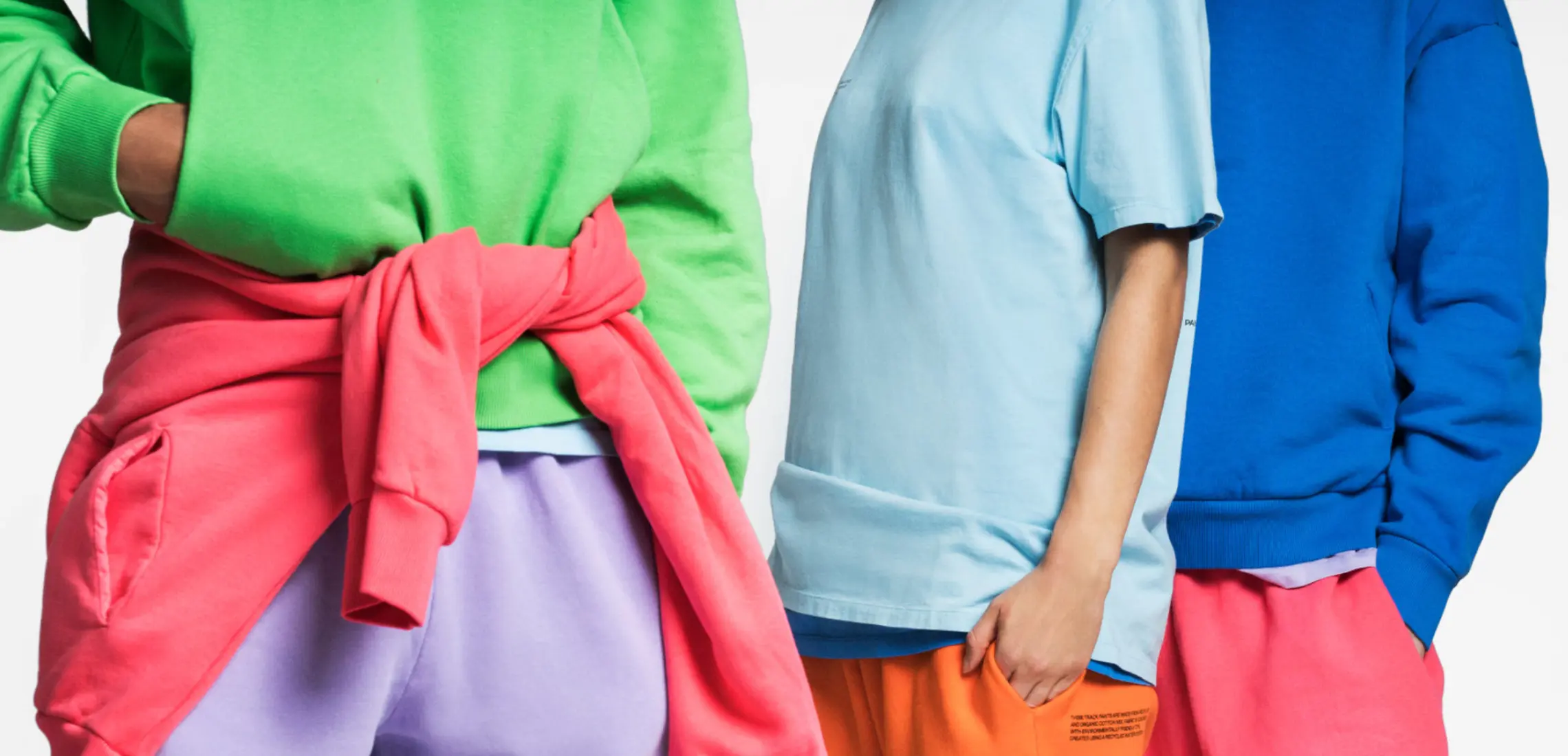 Up Your Loungewear With Pangaia!
New collection just launched!
By Guest Styler | 17th July 2020

If you're anything like us, the last few months have seen our wishlists and insta saves filled with the latest loungewear pieces. Iso might be over (fingers crossed) but our love affair with cosy-chic clothes certainly isn't! Well, get ready as we've got your new brand obsession coming right up. Pangaia identifies itself as a materials science company on a mission to save our environment. Their clothing is the definition of quality wardrobe staples and they're made to be lived in. With bio-based materials and innovative fabric technology, these clothes can get you through every situation, no muss, no fuss…just great style.

What's in a name you might ask? Well, quite a lot it seems. The name Pangaia is a combination of two words. Pan – meaning all-inclusive and Gaia – meaning Mother Earth. Their name encompasses their mission to create beautiful pieces that are ethically and responsibly made, and anyone can wear with ease. With their new Coral Reef collection launching today, we're here to give you the rundown on why a purchase from Pangaia will satisfy your mind, body and soul.

https://www.instagram.com/p/B_7f1t2Ahh2/

Clean fashion is not just a footnote at Pangaia, it's their whole ethos. For starters, they utilise NFC technology for complete supply chain transparency. Every effort is made to ensure that the manufacturing of their garments not only avoids damaging the natural environment, but actively tries to improve it. All of their dyes are natural, with many of them being sourced from botanicals, making them a cleaner alternative to chemical dyes. Pangaia also uses a low-water dyeing method that ensures that the small amount of resulting water waste re-entering the planet's water systems is non-toxic. Their products are made from post-consumer recycled materials and plastic bottles. Did you know that 100BN items of clothing and 500BN plastic bottles are produced every year? Half of which will end up in landfill and all are recyclable. Well, Pangaia are innovating the production of fashion, making sure these items get a valuable second life. The team at Pangaia consider their carbon footprint with every element of their business, including their packaging. Every Pangaia product is encased by TIPA packaging, a part bio-based, plastic alternative which fully disappears within 24 weeks in a compost factory.

https://www.instagram.com/p/B_u9RqkgnLM/

Quality fabrics are the cornerstone of this brand. FLWRDWN™ (pronounced Flower Down), is Pangaia's patented biodegradable material created from natural wildflowers, biopolymer, and is infused with aerogel (which helps the microstructure of the garment to be water repellent and increases insulation) to make a toasty, hypoallergenic, cruelty-free alternative to goose or duck down. This incredible technology took Pangaia scientists 10 years to research and develop and now we can enjoy it in these cosy puffer jackets – perfect for winter!

https://www.instagram.com/p/B6ObPvtAllc/

Pangaia has also made a name for itself with their oh-so-soft t-shirts. What's the secret you ask? Turns out, it's seaweed! Pangaia's t-shirts are made with a mix of saltwater seaweed fibre, and organic cotton. They harvest the only part of the plant that can regenerate, making sure the process is gentle and sustainable. The seaweed fibre is carbon neutral and 100% biodegradable. It is combined with sustainable cellulose, using a method that is both energy and resource-efficient.  So, not only is this fabric a fab eco-friendly option, but its properties also make it perfect for activewear! The fibre is light, breathable and can absorb sweat much faster than other materials. Plus, seaweed also contains lots of antioxidants that react with free radicals in the skin to neutralise them, which is believed to slow down ageing and reduce skin damage. Clothes that fight the sign of ageing did you say? Take my money! And to top it all off, Pangaia has also developed a trailblazing peppermint oil treatment, designed to keep your clothes fresher for longer, which in turn, helps to reduce water waste from washing!

https://www.instagram.com/p/CCJbhyiApl7/

As if you needed any more reasons to love this brand, let us tell you about their latest drop. Their Coral Reef collection celebrates the beauty of the marine ecosystem – one of nature's best designs! With the Great Barrier Reef right here on our shores, we Aussies know the value of such a natural treasure. Dubbed the rainforest of the sea, the collection highlights the beautiful colours of coral reefs, stressing the need to protect this vital life source from coral bleaching. You'll find yellow starfish, purple coral, marine green and sea blue – all colours that could soon vanish if we don't protect our reefs. The company's philanthropic attitude goes one step further by promising to plant one mangrove tree for every item sold. Mangrove forests are up to five times more effective at storing carbon compared to tropical forests and 1000 times more efficient at protecting coastlines than seawalls.

https://www.instagram.com/p/CCoU_QuglLV/

If you want to shop for your new consciously created loungewear, head here.

You can also shop their latest collection here!