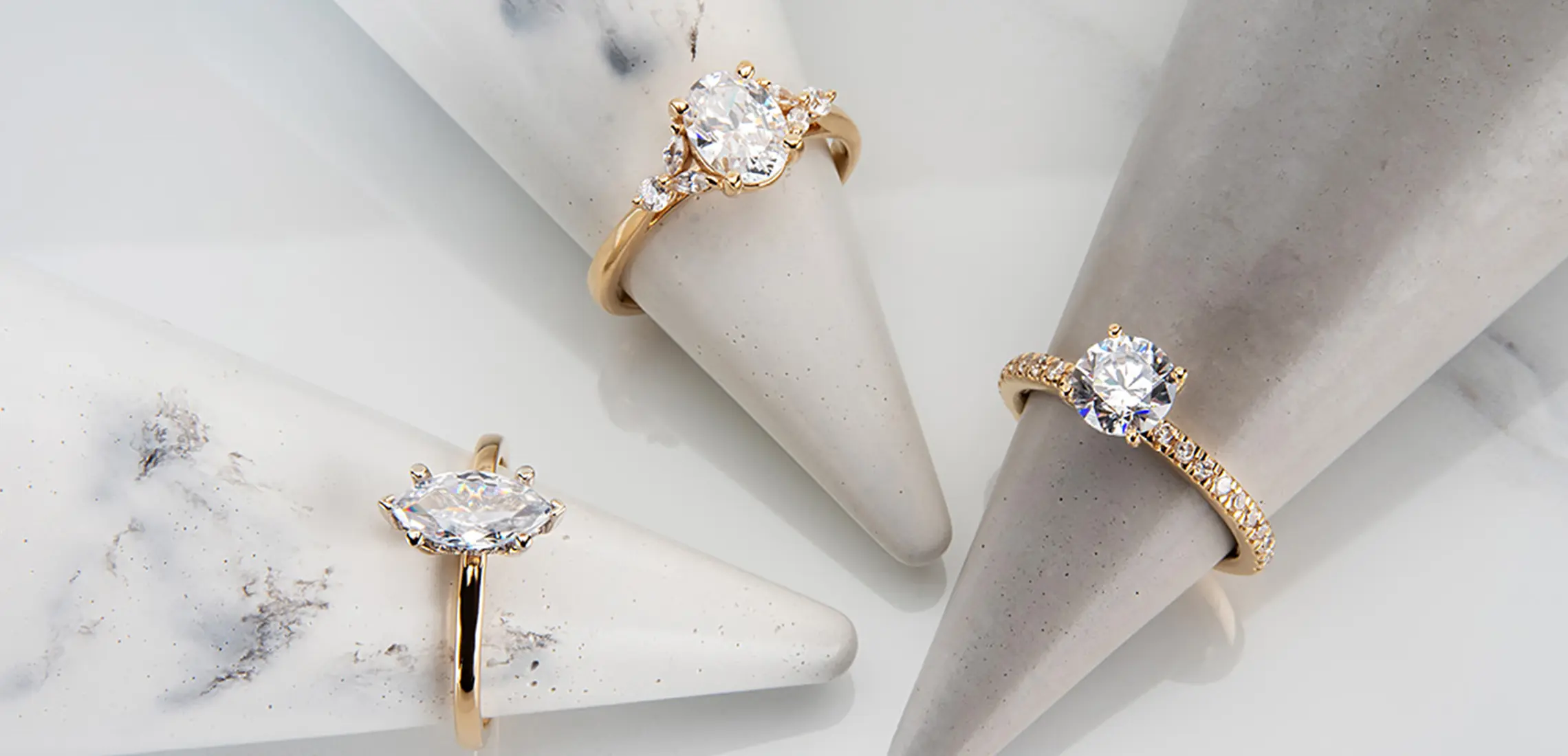 Ring Up! Here Are Modern Takes On The Traditional Engagement Ring
You like it, put a ring on it!
By Dinushka Gunasekara | 12th April 2021

Just a quick note: This post is sponsored. To prevent a paywall or annoying pop-up ads, we sometimes need to publish sponsored content but we only promote brands that we think are doing great things and our readers will love!

Popping the question is easy – drop a knee, 'Will you marry me?', and we're done! The real trick is finding a stunning engagement ring that not only encapsulates your love, but keeps your left hand sparkling on trend all day, every day.

Stressed? Don't be! Brisbane's newest home of truly exceptional engagement rings – KAVALRI – puts everything you need to know on the table, from the superior craftsmanship, exceptional designs to even the dollar signs. No joke – this jewellery brand is one of the very few that provides full transparency when it comes to pricing on their engagement and wedding rings, as well as their natural and lab-grown diamonds. Gone are the days of going gaga for a ring, before getting your heart broken with a hidden price tag that's legions out of your budget. Thanks to KAVALRI, you can do your own research from the comfort of your own home on their website, which boasts full diamond search functionality and high definition 360-degree videos. Loving is easy!

From there, pop on over to their newly minted Brisbane showroom on Queen Street, and let the friendly experts treat you to a breezy shopping experience that starts with understanding all your needs, and ends with the perfect piece in your hot little hands. What does that piece look like? We spoke to Director, Tom Boie, about modern takes on the traditional engagement rings so you can bling up for the occasion!
What style of engagement rings are trending at the moment?
Oval shaped diamond engagement rings are trending extremely well at the moment. Three-stone engagement rings are also in vogue, with styles featuring either a round or oval centre diamond along with two large pear or oval side diamonds becoming a sought-after style.
What is the most popular engagement ring style of all time?
As a timeless design, the most popular would likely be the classic solitaire engagement ring with a round brilliant centre diamond. This style could be widely considered as the most common ring design and diamond shape. Over generations, this style has maintained its reputation of traditional elegance and continues to be widely sought after. Today, however, the classic solitaire does come with a number of unique styles and modern touches. Our collection proudly showcases a beautifully curated selection of solitaire diamond engagement rings.
How have classic ring styles transformed over the years?
Design variations and modern touches have further enhanced the appeal of the classic style engagement rings. A popular choice is now a solitaire with a hidden halo that wraps the base of the shank. This hidden sparkle adds an elegant and unique element to the ring. These rings styles can be referred to as modern classics as they combine elements of both.
How would you describe the modern engagement ring?
A modern or contemporary engagement ring are ring designs that have emerged more recently, and often include design features that go beyond a traditional ring such as a classic solitaire. Modern engagements often feature the most obvious contemporary rings styles, such as side stones and halos, but also can include more subtle touches where classic designs feature have a modern element. An example of this is a solitaire that has an oval diamond instead of a round brilliant diamond as the centre stone. Another popular modern design is the full pavé ring where the setting is completely set with diamonds, adding even more sparkle throughout the ring.
How can you modernise a traditional engagement ring?
Our most popular modern designs at the moment feature a round or oval diamond on a thin band of pavé/prong-set diamonds. These styles pay homage to a classic diamond engagement ring with contemporary and timeless design.
Check out KAVALRI's full range of stunning ring designs and jewellery pieces here.