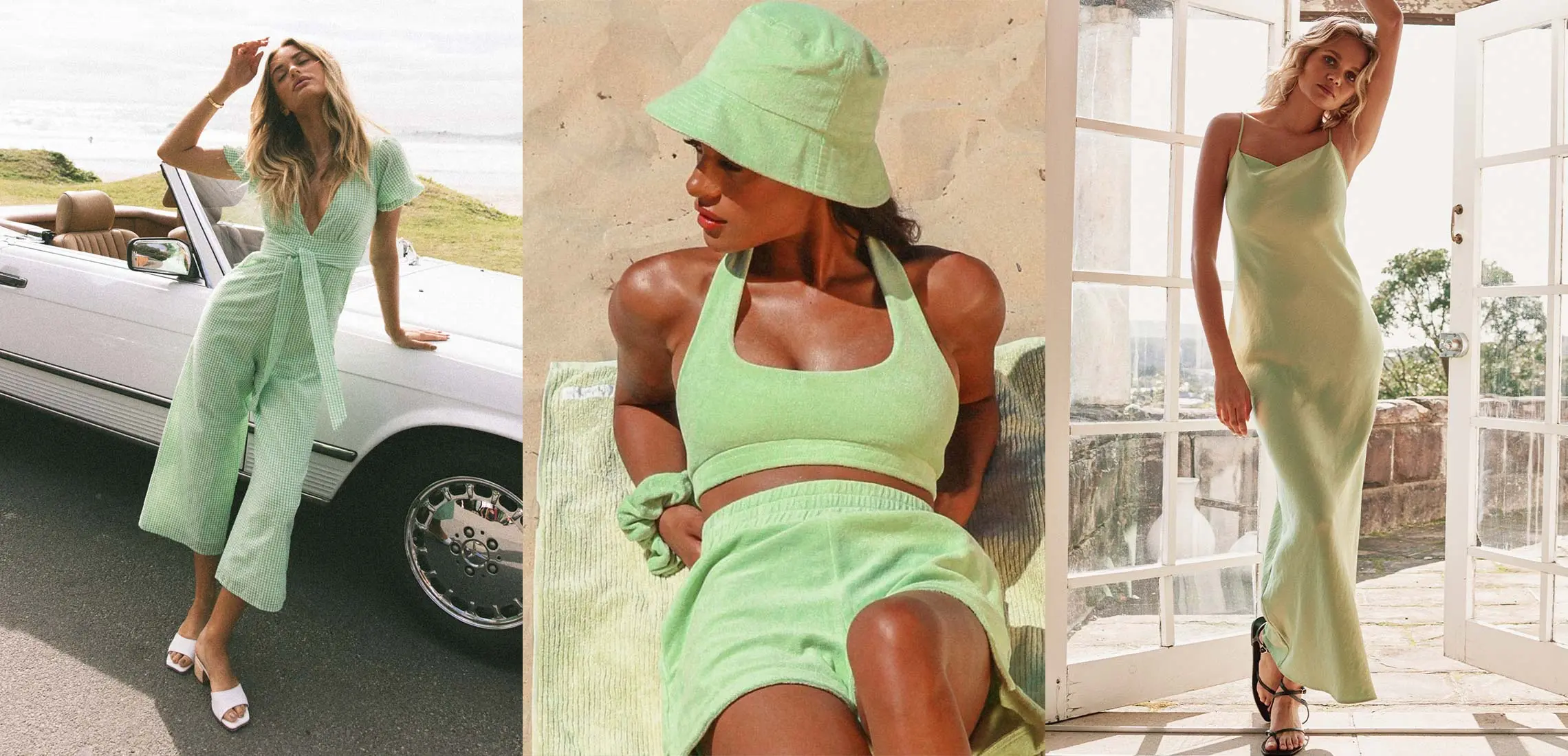 Your Mint Fashion Guide For Summer
A glowing shade of green!
By Guest Styler | 24th November 2020

Your next colour crush is coming in cool. Like a breath of fresh air, mint hues are trending up this spring summer, bringing a pop of vitality and playfulness to our fashion. Futuristic and egalitarian, a minty shade can be worn by everyone, offering a crisp and fun shade for the summer ahead.

Neo mint: it's the glowing shade of green you need to get to know.
Click to shop!