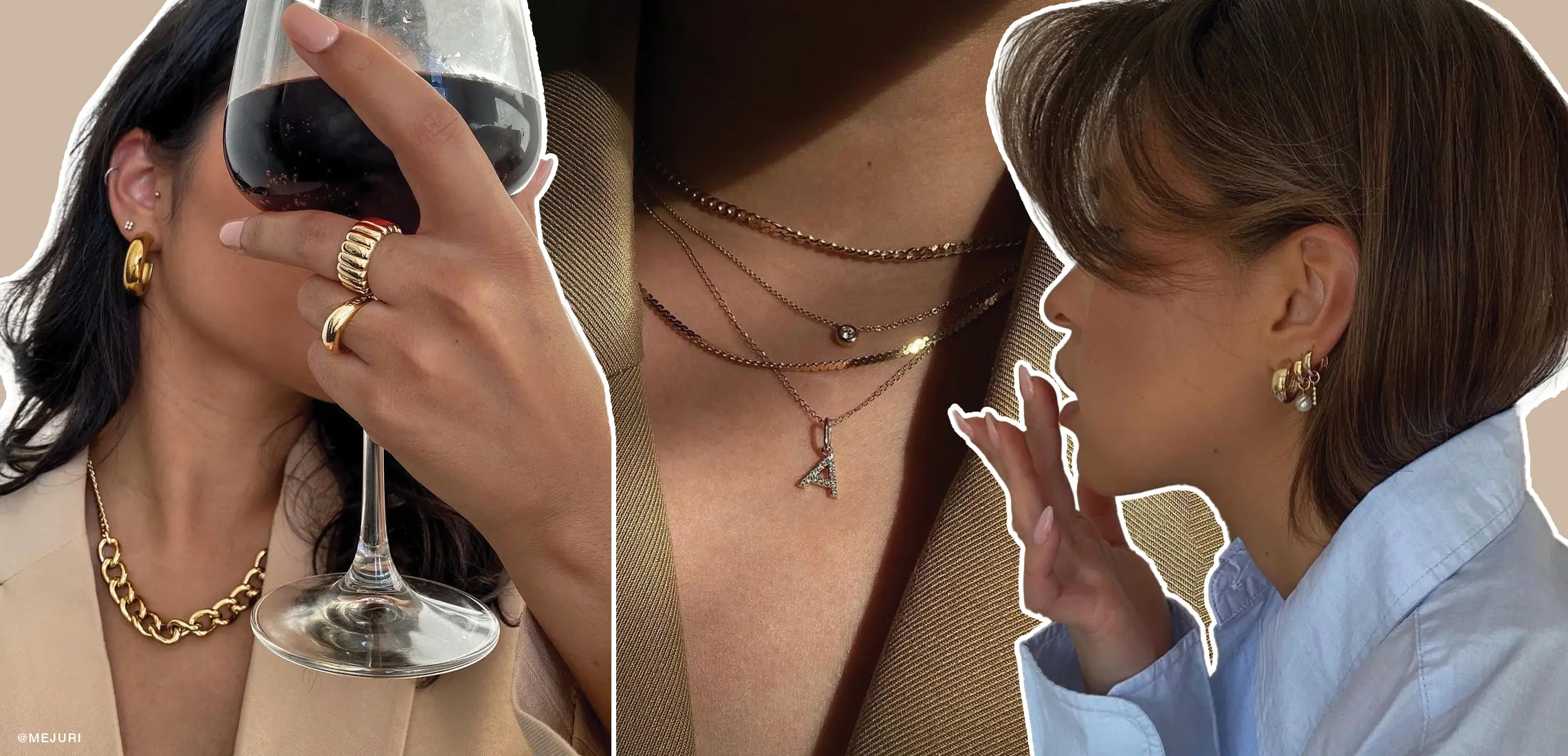 How To Shop This A-List Approved Jewellery Brand
Fine pieces, fit for every day
By Astrid Taemets | 13th April 2022

Whether you're a fan of classic tailoring in monochrome tones or love to embrace our bubbly Queensland lifestyle with printed, colourful pieces, nothing brings your look together better than your jewellery choices.

Day or night, your jewellery is a form of self expression – a celebration of your individuality and style. No matter if you love a ring stack or layering delicate necklaces, luxury fine jewellery brand Mejuri has all your accoutrement needs.

With over 1 million Instagram followers including achingly cool and stylish celebrity and model Rosie Huntington-Whitelely, Dutch fashion blogger and influencer Claire Rose Cliteur, dynamic muso Lorde, and so many more, Mejuri can cater to all tastes and budgets, meaning you too can look the part, 365 days a year!

The affordable 14k solid gold and ethically sourced diamond fine jewellery pieces have been designed to help make women feel confident and empowered everyday while exploring their own unique style through timeless pieces such as their signet rings, delicate stud choices, and fine chain necklaces.

Admired for its inherently timeless yet playful aesthetic, Mejuri is for the modern woman, who doesn't need an excuse to buy a piece of jewellery for herself, and will flaunt it every day of the week – whether she's sweating at the gym, attending a lunch, or curling up on the couch after a long week.

And with new product drops every Monday, building a staple and stylish fine jewellery collection as enviable as your favourite celeb is easier than ever.

So, whether you envy the style of Selena Gomez, Bella Hadid, Oprah or Emily Blunt, shop now like an A-lister (and look like one, too!) thanks to Mejuri.