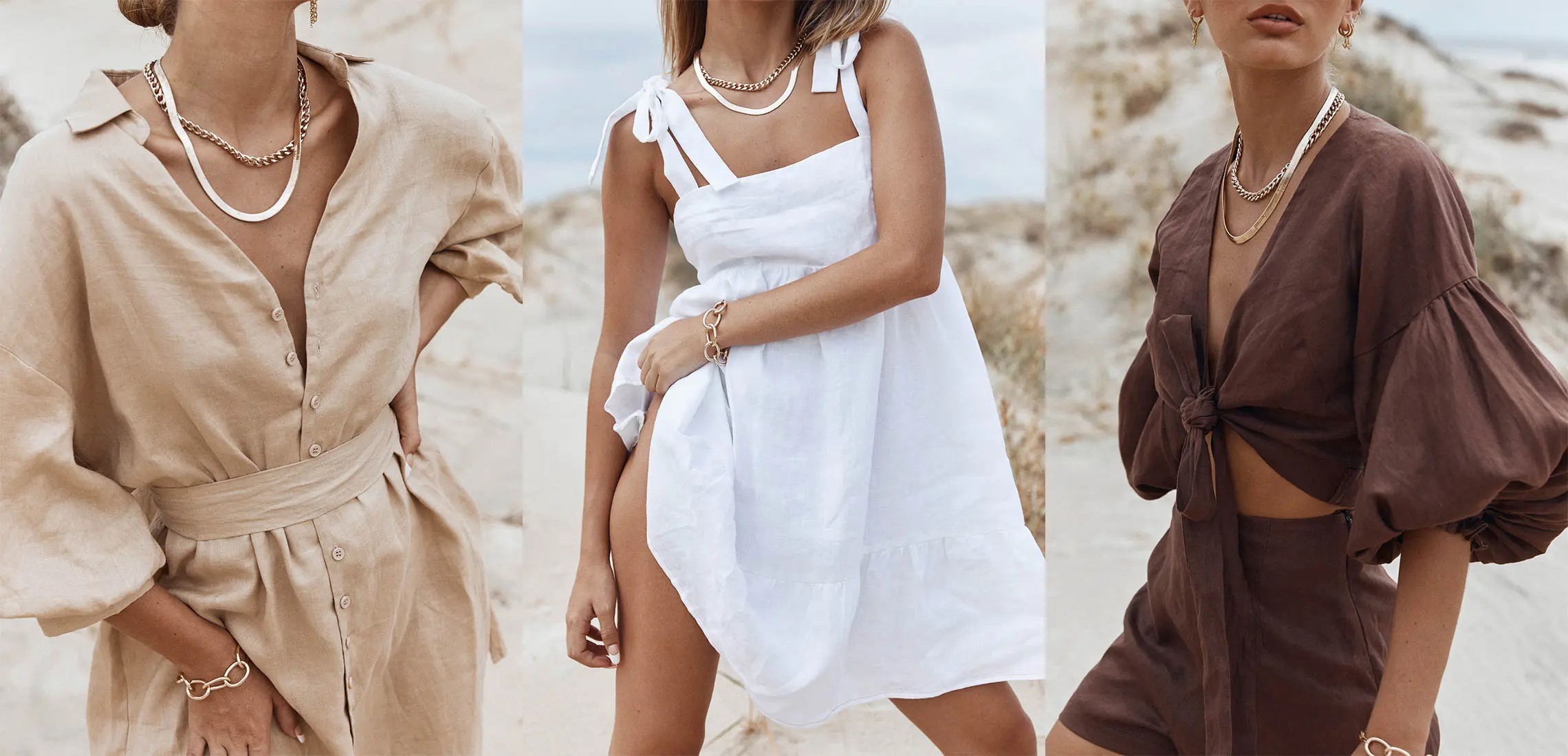 A Q&A With The Founder Behind DISSH
How she made her label a success over 20 years!
By Astrid Taemets | 24th November 2020

She's the easy, breezy, summer lovin' Brissy girl who's made a name for herself in the local fashion scene thanks to her affordable, super stylish and oh-so-QLD label, DISSH. Here, Lucy Henry-Hicks dishes the dirt on the ingredients that make her label a success, plus what's being served in 2021. Stick a fork in us, we're done!
Describe DISSH in three words…
Effortless, versatile, on-trend.
When and where did DISSH start?
DISSH was born in our family home in Brisbane, with the kitchen as the office and the loungeroom as the stockroom (literally!). In 2001, we opened our doors to our first DISSH store on the Gold Coast and welcomed in our first ever DISSH customers.
How has the business grown over this time?
19 years on, we now have ten stores in Queensland, and connect with customers all around the world. The brand itself has transformed a lot over the years.
For a long time, mum and I worked and built the brand together. In recent years, we made the decision to go our separate ways. This was a difficult decision at the time, but the right one in order to give us both the space and opportunity to create and deliver our own visions. We still support each other daily and are happier than ever! What customers see now is my version of the DISSH concept, and gives context to the evolution of the brand's identity and direction.
Our in-house DISSH brand is now our core range in-store and online, and we also stock Australian brands we love, like Alias Mae, Nakedvice, Shevoke and Abrand.
What were you doing before starting the brand?
School! I jumped straight into DISSH after high school and really haven't known much else.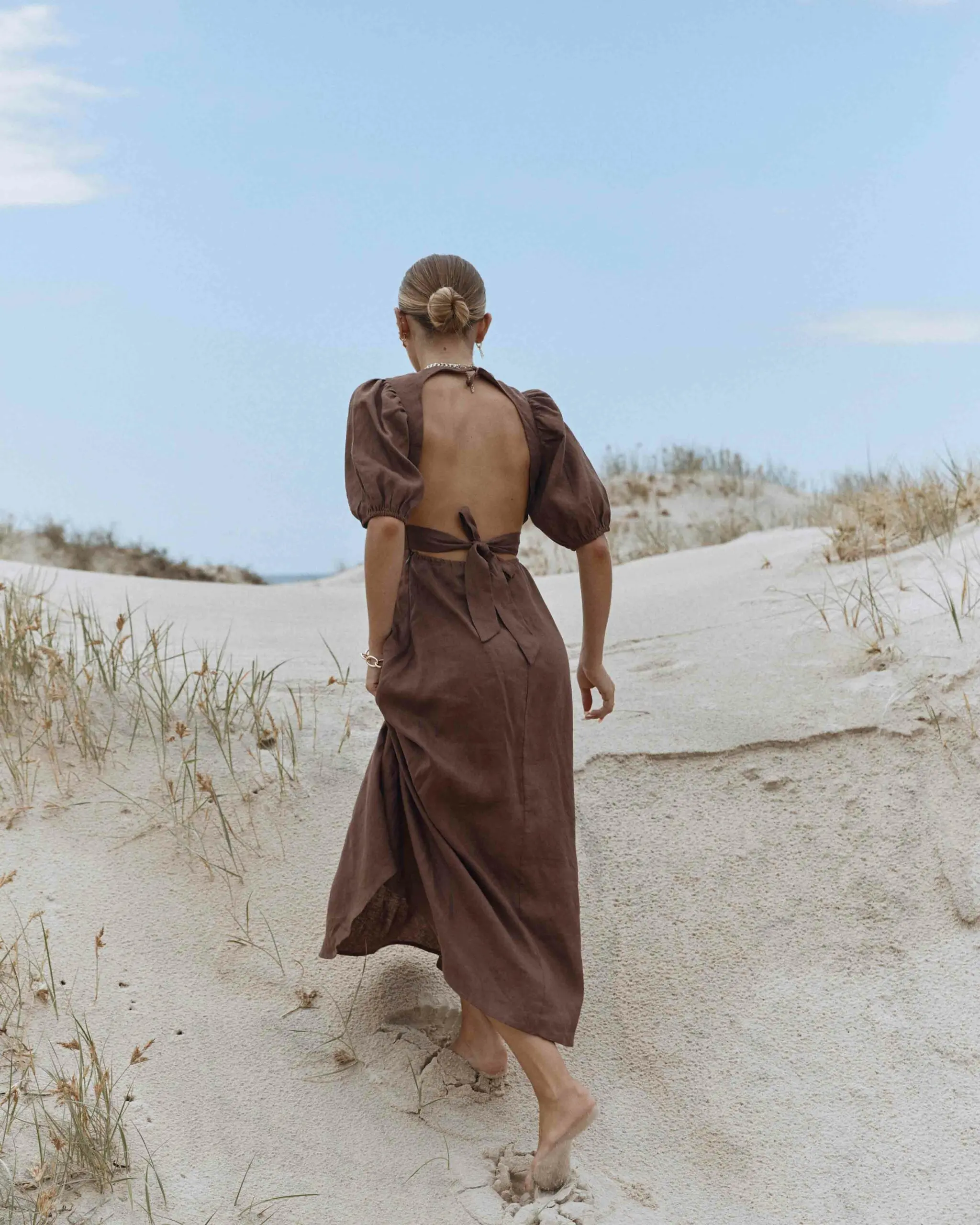 What drew you to fashion?
I am the daughter of two retailers. Growing up, Mum and Dad both owned and ran their own respective retail chains. As parents, they put great emphasis on teaching us kids the value of a dollar, and instilled in us a strong work ethic. I was bundling hangers in backrooms at ten-years-old, being paid $5 per hour. Being in stores and around clothing from a young age nurtured a real interest and passion for the industry.
What do you love about Brisbane style?
We don't take it too seriously – everyone is pretty effortless during the day, but can show up for a casual night out in heels. So much of our collections are filled with style you can wear without having to put too much thought into getting dressed, which is why I think our local audience resonates so well with the brand. Our proximity to the beach and the warm weather really influences how we dress. I think we naturally style down, which really reflects my own personal style.
Tell us about the new collection, SS20…
This year hasn't been the smoothest of sailing, so I'm really proud of our SS20 collection. I really feel we've showcased DISSH and what we're all about. The new collection heros linen. We have really made the commitment for 100% linen to be a core part of all DISSH collections year-round. We are passionate about using this natural fibre due to its breathability and durability. This collection can be summed up in two words: luxurious and timeless. It features colours we are crazy about this season – lots of tonal and sunset shades like copper, stone, cream and chocolate. All of the styles can be taken from beach, to bar, to dinner. The collection encompasses what we're all about. It's effortless and cool, while showcasing what's trending in this season's must-have shapes and shades.
What goes into creating your in-house brand?
We have a very talented team that dreams up, designs and curates our collections. Our collections are created about six months in advance, before the season (we're currently working on SW21 now). We start with the shapes we love and want to back, and then find the fabrics, textures, colours and prints that we're passionate about for the season ahead. We try on the samples a number of times to ensure we are delivering a high-level fit and quality before you see the final product.
Anything exciting coming up for the DISSH team?
We have just launched in the USA! It's an incredibly exciting new market to be a part of. We're considering expanding our store footprint beyond Queensland as we continue to connect and listen to our customers over the border who really want to be able to visit us in-store. We're also continuing on our commitment to empowering and supporting women through a variety of different initiatives, and we are making changes behind the scenes to the way we do business to help lessen our environmental footprint, which you'll hear more about in the months ahead!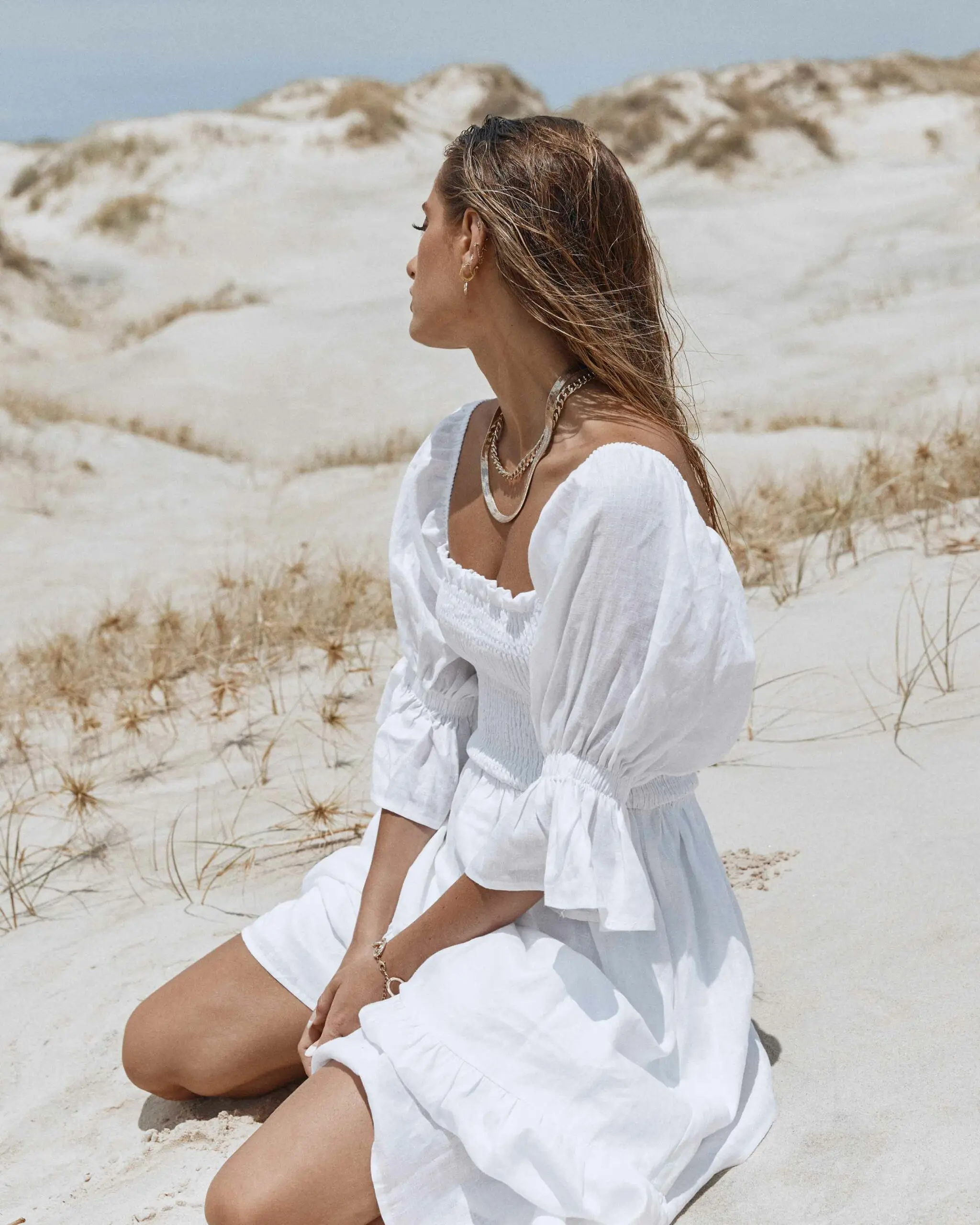 QUICK FIRE QUESTIONS:
Your wardrobe MVP?
All things denim, and I love a linen midi dress. This is my summer uniform.
Celebrity you would love to see wearing DISSH?
Hayley Bieber.
Next road trip destination?
Noosa.
Coffee order?
Almond latte.
Best fashion tip?
When in doubt, wear black!