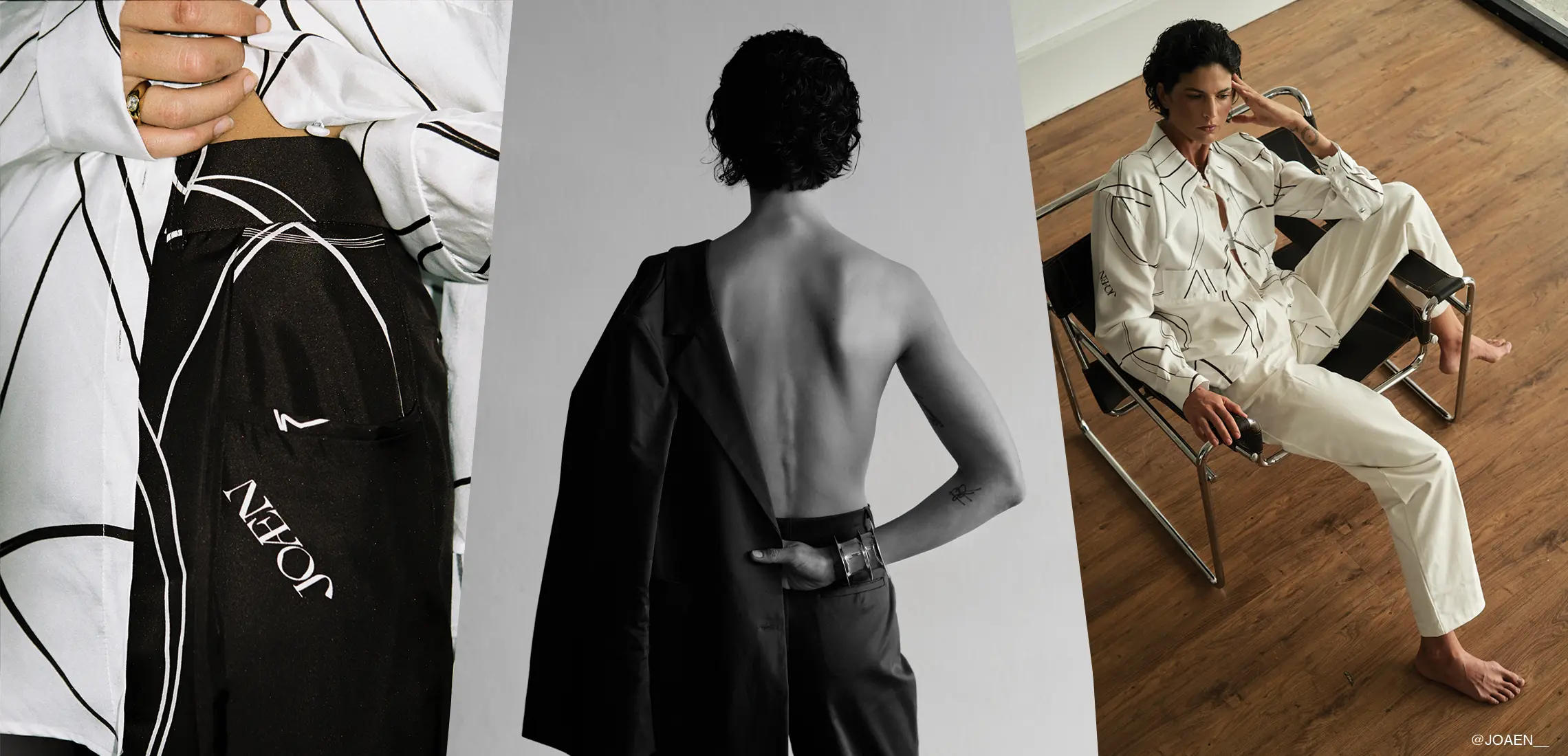 New Muse: A Timeless, Brisbane-Born Fashion Brand To Know In 2023
Built from and for women
By Guest Styler | 14th February 2023

She's the young go-getter with an eye for immaculate quality and a timeless sensibility in her designs – let us introduce you to Grace Kelly, founder and designer of our latest brand obsession, JOAEN. 

It may only be a few months old, but this local Brisbane brand is already making a lasting impression…. 
In a few words, how would you describe the JOAEN brand?
JOAEN (pronounced 'Joan') is a merging of generations to celebrate timeless qualities. Our pieces are like investments – they are made well, made consciously, and made to last beyond trends. 
Who is the JOAN woman?
She is not one specific person but rather embodies a certain array of qualities. She is effortlessly timeless. She embodies an essence of elegance, strength, courage, and authentic independence. She looks at her wardrobe as an extension of who she truly is, investing in high quality pieces and brands that align with her values.  
Walk us through the design process…
Sometimes I will find the fabric or create a textile and design from there – draping over the body, sketching and toiling. Sometimes I'll look at photography, architecture, furniture, old movies, and unique spaces for creative inspiration and then design from there.  
How a garment falls, the quality of the textile and its unique qualities are a big thing for me. Some of the best pieces are a simple block style, but it is the fabric, textile, or print that will make it special. 
I will always look at what is in my wardrobe, think about what is missing, and what I can't live without. This pulls my crazy design thinking back into perspective so that I'm not just making for the sake of it. 
What do you love about being a working creative in Brisbane?
I love how the creative industry in Brisbane is still so fresh and untouched in comparison to other cities, both in Australia and globally. It really allows you as a creative to be truly and authentically yourself. Brisbane is starting to make its own mark as a place for design and creativity, so being part of this is super exciting. 
Who are your current fashion muses, and who would you love to see wearing JOAEN?
I could go on forever, but these ladies have been long-lasting inspirations for style, career, and life:
Amber Valetta – her 90s era is so chic
Lauren Hutton – her style through the decades is timeless and iconic
Alexis Foreman (@alexisforeman) – I'm excited to see her in one of our pieces this month
Gigi Ringel (@gigiringel) – such a muse from day one. Love her look
Jessie Andrews (@jessieandrews) – I would die to make her a custom knit piece
Three things you need while you work:
Coffee Clear space (head and desk!) Natural light
JOAEN celebrates a timeless aesthetic. What are your wardrobe MVPs that you'll never stop loving?
I wear my Loewe sunglasses everyday, but the absolute MVPs are all of my blazers and coats. Although I live in Queensland and it's hot most of the time, I cannot live without them. They are mostly secondhand and have a special memory attached to them. My everyday MVP basics that are always on rotation are an oversized men's button up and secondhand jeans. 
What is your favourite piece from the latest collection and how do you style it?
The Emery Trouser – I've got all five of them on rotation! On warmer days, I usually pair them back with a singlet and chunky thongs. They have the most perfect length, cut, and functionality for so many shapes and sizes. 
What does 2023 have in store for JOAEN?
I feel like it will be a year of showing what we can do – there will be pop-ups, collaborations, new styles, new additions to our team, and more. There is definitely a bigger picture in mind, but for now, we are focussing on building our foundations and community.