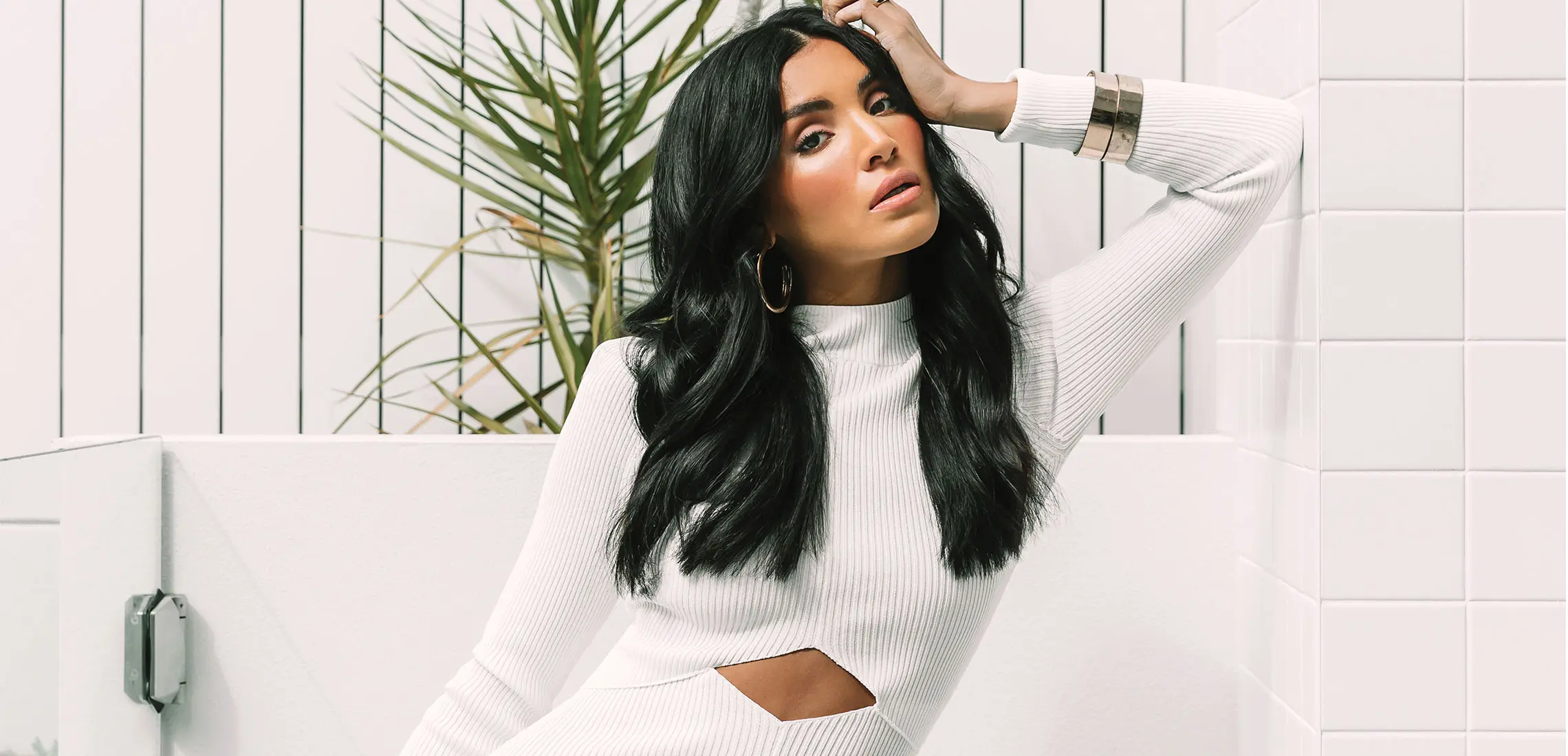 The New Indro Stylists Are Here
Meet the new stylish powerhouse behind Indooroopilly Shopping Centre
By Guest Styler | 9th September 2020

There's no doubt that Brisbane is fast becoming one of the most covetable destinations in Australia, and Indooroopilly Shopping Centre is at the forefront of bringing an enviable style and substance to people all over our city. One walk through the centre and you'll find a diverse mix of high-end and street fashion from some of Australia's most beloved labels such as Scanlan Theodore, Ted Baker, Zimmermann, Sass & Bide, Camilla, Aquila, Morrison, Oroton and Hugo Boss. Paired with their new collection of fashion forward stylists, your next wardrobe refresh is ready and waiting for you over three levels of carefully curated shopping. Brought together by Indooroopilly Shopping Centre are three talented stylists: Stacey McGregor, Liz Golding and Cate Massi. Fun, fabulous and friendly, these experienced fashionistas are available to help you achieve your style goals, without any changeroom meltdowns.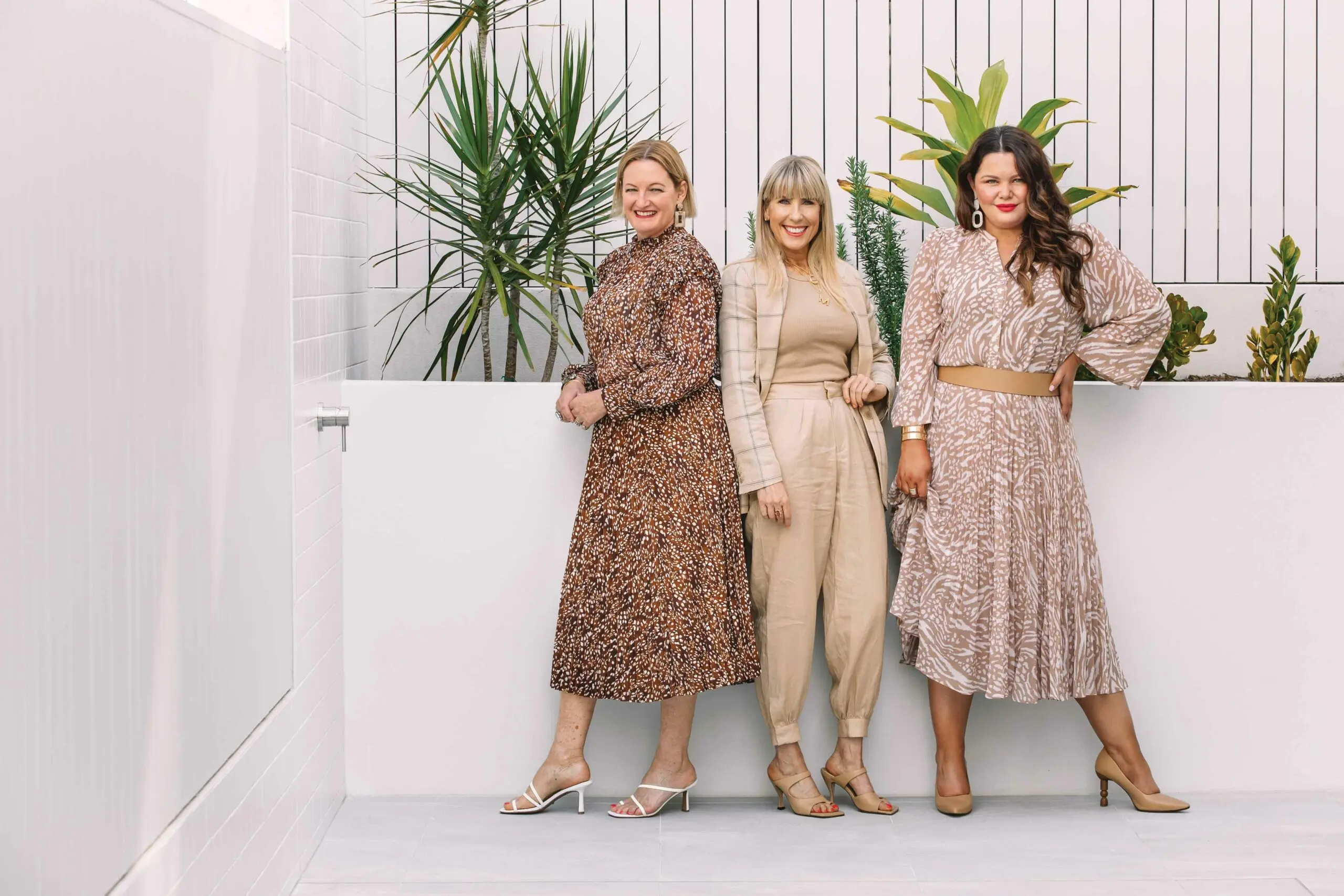 All fashion available from Indooroopilly Shopping Centre: Liz wears: Country Road Print Frill Detail Blouse $159, Country Road Print Pleated Skirt $159, Lovisa Open Square Drop Earring $17.99, Mimco Vivid Statement Cuff Bracelet $149, Tony Bianco Blossom Heel $169.95, Stylist's own rings.
Cate wears: Dissh Flynnstone Pant $89.99, Dissh Iconic Knit Tank $29.99, Oroton Windowpane Check Blazer $599, Oroton Luna C Necklace $89.95, Oroton Luna M Necklace $89.95, Oroton Amber Cuff $99.95, The French Door Citrine Sapphire and Diamond Ring $2,750, Tony Bianco Liberty Heel $219.95, Stylist's own earring.
Stacey wears: Forever New Milly Collarless Blouse $79.99, Forever New Harper Pleated Skirt $99.99, Lovisa Marbled Acrylic Drop Earring $17.99, Oroton Cara Wide Belt $129, Wittner Hanina Heel $220, Stylist's own cuffs and ring.
When it comes to a deep understanding of personal styling, Liz Golding has over 30 years' experience. "The staff at Indooroopilly Shopping Centre are fantastic and it makes my job so easy. I stay abreast of what new stock comes in and often I let my Indooroopilly clients know if something perfect for them has hit the shelves. I've made new friends from my styling clients and reconnected with old ones. One client I knew from work 35 years ago, she is in her 80s now!"
Stacey McGregor brings a refreshing take on how shopping should make you feel, rather than how you look. "I believe in dopamine dressing, knowing that bright colours can help lift your mood. I'll help you ditch the dull and fill your wardrobe with clothes that make you want to smile each day! I've personally been every size, from Australian size 4 to 18, and know that the number on the tag is totally irrelevant when you are wearing something that makes your heart sing and feel like a million bucks," she says. If you're unsure about what clothes and colours suit you, then Cate Massi is the stylist for the job. "I believe in 'wearing your story' and that means adding touches of your individuality into your wardrobe. These pieces will evoke a strong sense of self and release feel-good vibes," she says.
Styled by Cate Massi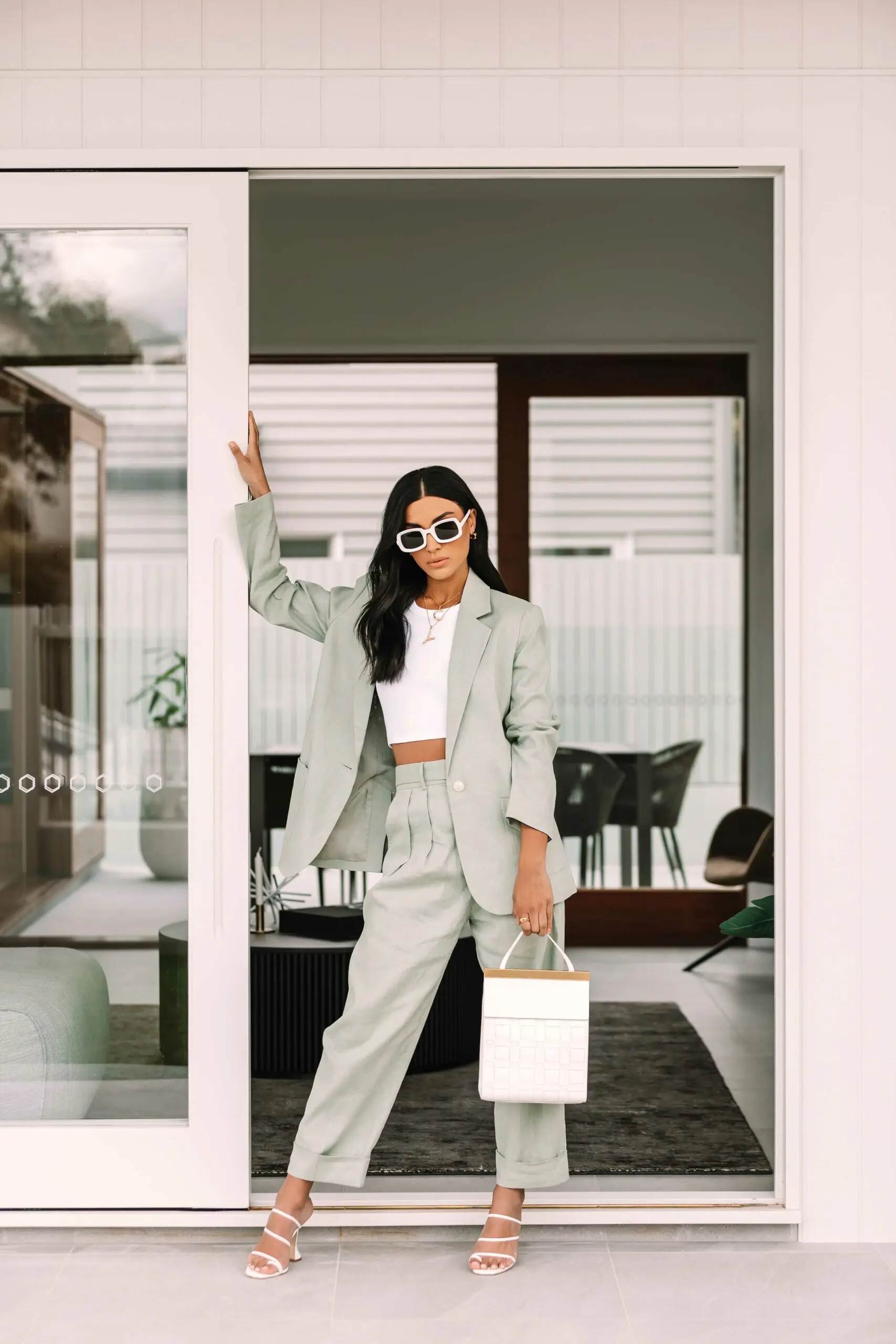 All fashion available from Indooroopilly Shopping Centre: David Jones Saint Laurent Square Frame Sunglasses $455, Dissh Iconic Knit Tank $29.99, Oroton Amber Cuff $99.95, Oroton Amber Ring $49.95, Oroton Amber Small Hoop Earring $49.95, Oroton Belted Blazer $599, Oroton Belted Pant $429, Oroton Luna C Necklace $89.95, Oroton Luna Y Necklace $89.95, Oroton Jerome Woven Day Bag $699, Tony Bianco Stella Capretto Heel $199.95.
"I chose the relaxed linen suiting in mint green (the soon to be summer "it" colour) because it's practical and gives a cool, effortless chic vibe. Lounging in tailoring is the new 2020 styling look. It may sound like an oxymoron at first, but, to me, it sounds fabulous and will be a super versatile wardrobe addition. I always like to integrate a little something special when I style someone, so when I saw the gold initial necklaces from Oroton, I couldn't say no!"
Styled by Liz Golding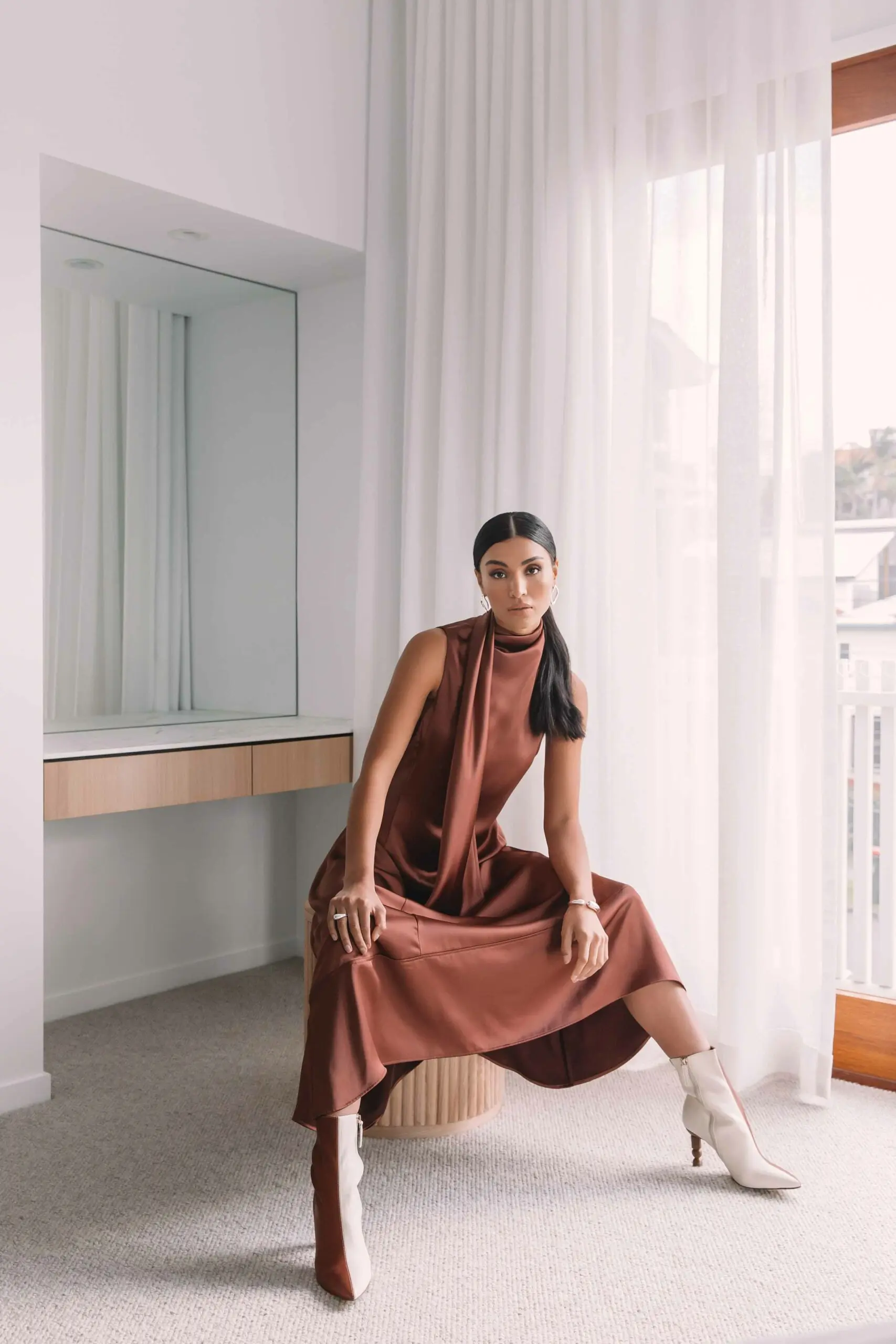 All fashion available from Indooroopilly Shopping Centre: David Jones Camilla and Marc Cannes Satin Dress $599, Georg Jensen Mercy Bangle $1,100, Georg Jensen Mercy Ring $450, Lovisa Organic Drop Earring $22.99, Wittner Hanalee Ankle Boot $320.
"This look showcases one of the top colours of the season – cinnamon. I love the fluid lines of the cut and fabric of the dress. High necklines are everywhere this season and they are a feminine trend that many have embraced. Tonal dressing is easy with more stock coming in weekly showing earthy hues and tasty descriptions like golden syrup, pumpkin, caramel and biscuit."
Styled by Stacey McGregor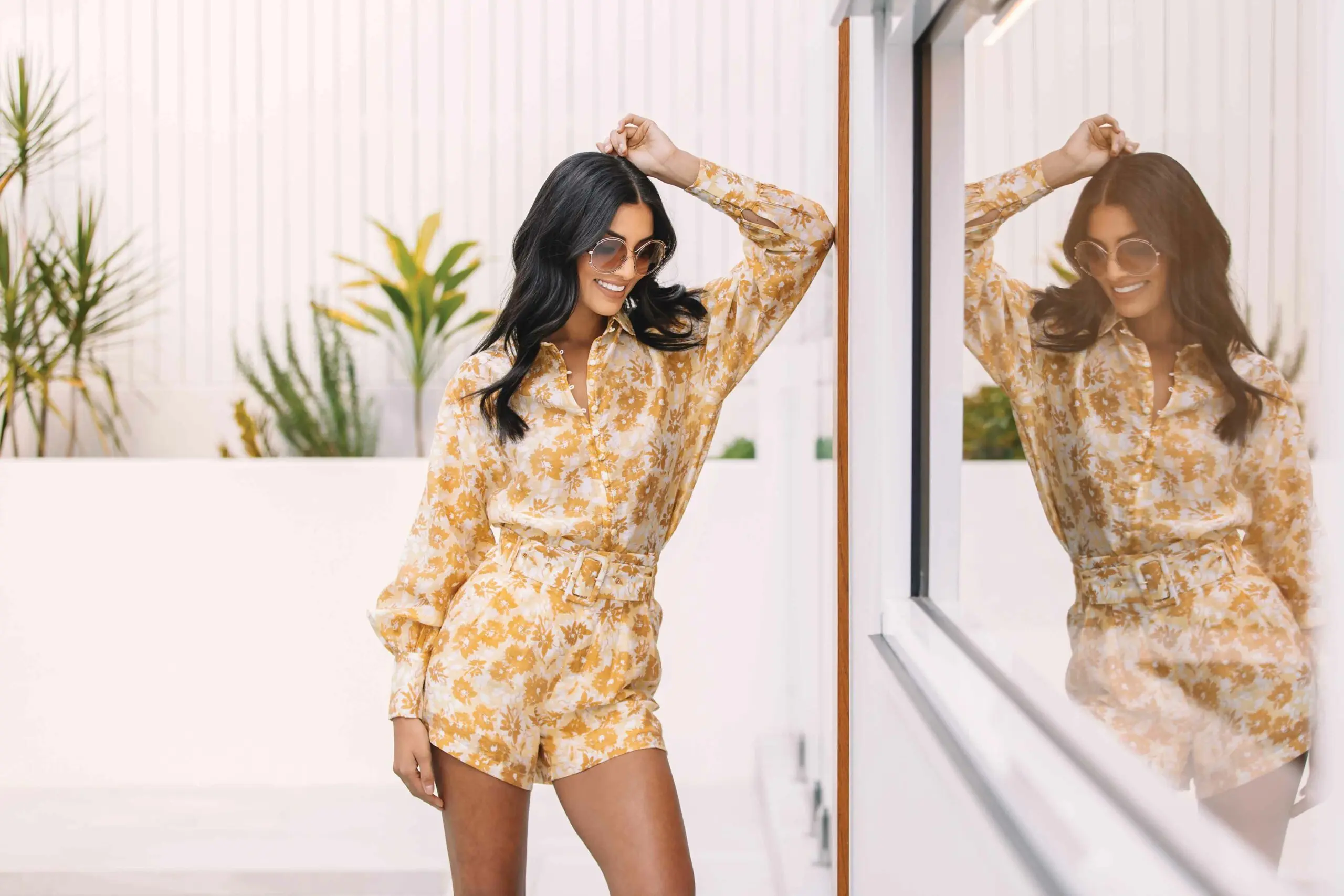 All fashion available from Indooroopilly Shopping Centre: Dissh Dionne Floral Shirt $89.99, Dissh Dionne Floral Short $79.99, Stylist's own sunglasses
"One of my favourite things about fashion is playing with colour, and particularly dopamine dressing. I truly believe we have the power to dress ourselves happy with the use of bold colours and fun prints! Yellow, the colour of sunshine, hope and happiness is just what we need more of in 2020. I love to create the illusion of a playsuit or dress using a matching set. As these can be tricky to fit our proportions, matching sets are a great way to recreate the look of a playsuit, jumpsuit or dress, yet ensuring the pieces fit perfectly by purchasing the individual sizes you need."