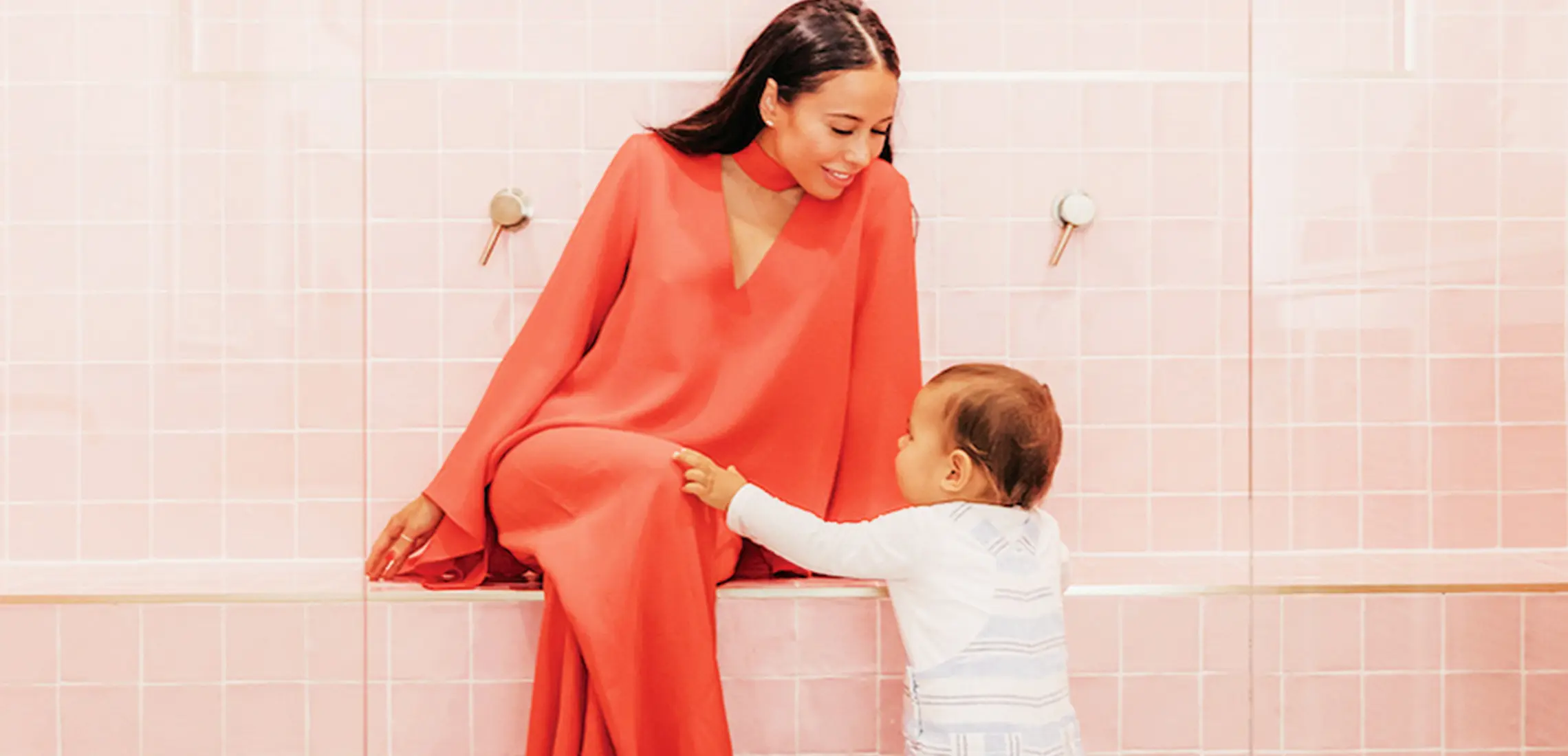 The Bold Existence of IIXIIST
Copycat brands, motherhood and a pandemic!
By Guest Styler | 14th September 2020

From launching her first label at the age of 24 while studying a double degree in forensic psychology, to transforming her business to a $7M a year venture, Rebecca Klodinsky has tackled some tough tasks head-on – all while navigating single motherhood.

Take us back to where it all started, Frankii Swim?

Frankii Swim was a passion project. I designed swimwear that didn't exist at the time in 2013, such as bralettes and seamless basics. It was a venture I created to fill a hole in my bikini drawer, and evidently a hole in the swim market. I was 24 and knew no bounds with what was possible. The creation of my first label was a venture that was truly fuelled by passion and every aspect of the company was built authentically. I didn't dive into the industry with huge goals and the brand's ambitions were never sales driven – it was for the love of the game, so to speak. As an Aussie, beach culture is ingrained in my DNA and swimwear was something I innately understood. The company has never been a task, job or effort – the entirety of this brand is joy and love!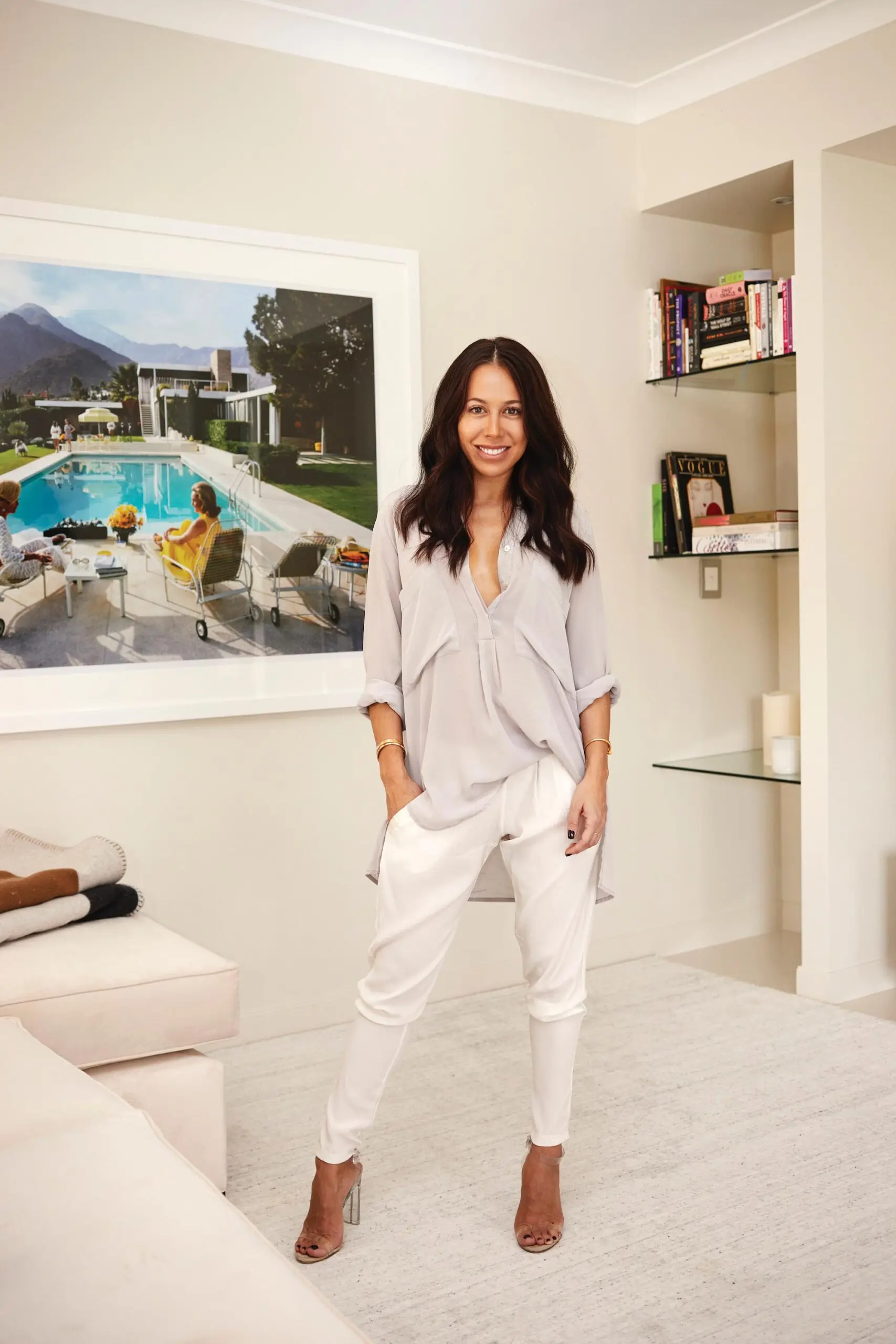 And your next brand, IIXIIST?
IIXIIST (pronounced 'exist') is just my sweetheart, girl next door brand, all grown up. This rebrand was a choice I made after years of watching the name Frankii become trendy. My once standalone name was catching on. It had started to become watered down and I felt my identity had become lost in a sea of like-minded names that all sounded the same. It was time for growth. Enter: IIXIIST.
What is the meaning behind the IIXIIST name? The play on spelling is one done on purpose. After many years in business, I have seen and also experienced first-hand issues with like-names and copycat brands. I knew the name had to be completely unique and bold – a name that was independent and free from any future controversies. I have taken the double "i" from Frankii, which holds sentiment, and the word 'exist' is one I wanted to incorporate due to the identity crisis I faced once I had made the decision to rebrand. I thought, "If I wasn't going to be Frankii, how will I exist?!"
As a swimwear designer and business owner, how did you feel whilst household names such as Jets and Seafolly went into voluntary administration? To be transparent, seeing news of brands suffering amid COVID-19 and the crippling economy really upset me. These were two iconic Aussie brands, and swimwear brands at that. My heart broke when I heard the news. The impact of COVID-19 has completely shaken the retail and fashion industries up, and sadly it's also had a direct effect on both outdated operators and also fast fashion brands that entered the market via Instagram. It definitely hasn't been easy for bricks and mortar businesses to adjust to the new landscape, but seeing all of these household brands go into voluntary administration is a sign of the digital age we live in. IIXIIST has been built with a digital backbone, and as advancements in technology and social media don't slow down, neither does our growth.
Have you faced many challenges this year in business? How did you overcome these?
Many? No. But yes, there have been COVID-19 induced challenges this year for sure, however, it's created opportunity at the same time. From staff to production, this pandemic has been one that has caused some issues. I don't think I'm alone when I say it's been tricky to navigate. My saving grace has been the foundation of the company, the strength of it and my hands-on approach to our finances. I thankfully haven't been impacted by overextended budgets or bricks and mortar expenses. Instead, I've really been able to fine-tune and iron out the issues as they arise. From readjusting marketing campaigns, pausing collaborations, photoshoots and activations, I've been able to stop, refocus, and rework whatever challenge I've been handed.
What have been some career highlights?
Moving into my first office was a huge one for me. From setting up the staff desks to having our CCTV installed – that was a major career milestone for me. Second to this was featuring in New York Fashion Week. I have a huge U.S. following and showing in NYC for fashion week was incredible. Scouting models, preparing music, lighting and guest lists – it was something I had only ever seen on TV and then suddenly I was living it. I feel so incredibly lucky to have many pinch-me-moments, although, in saying that, it does take a lot of hard work to get there!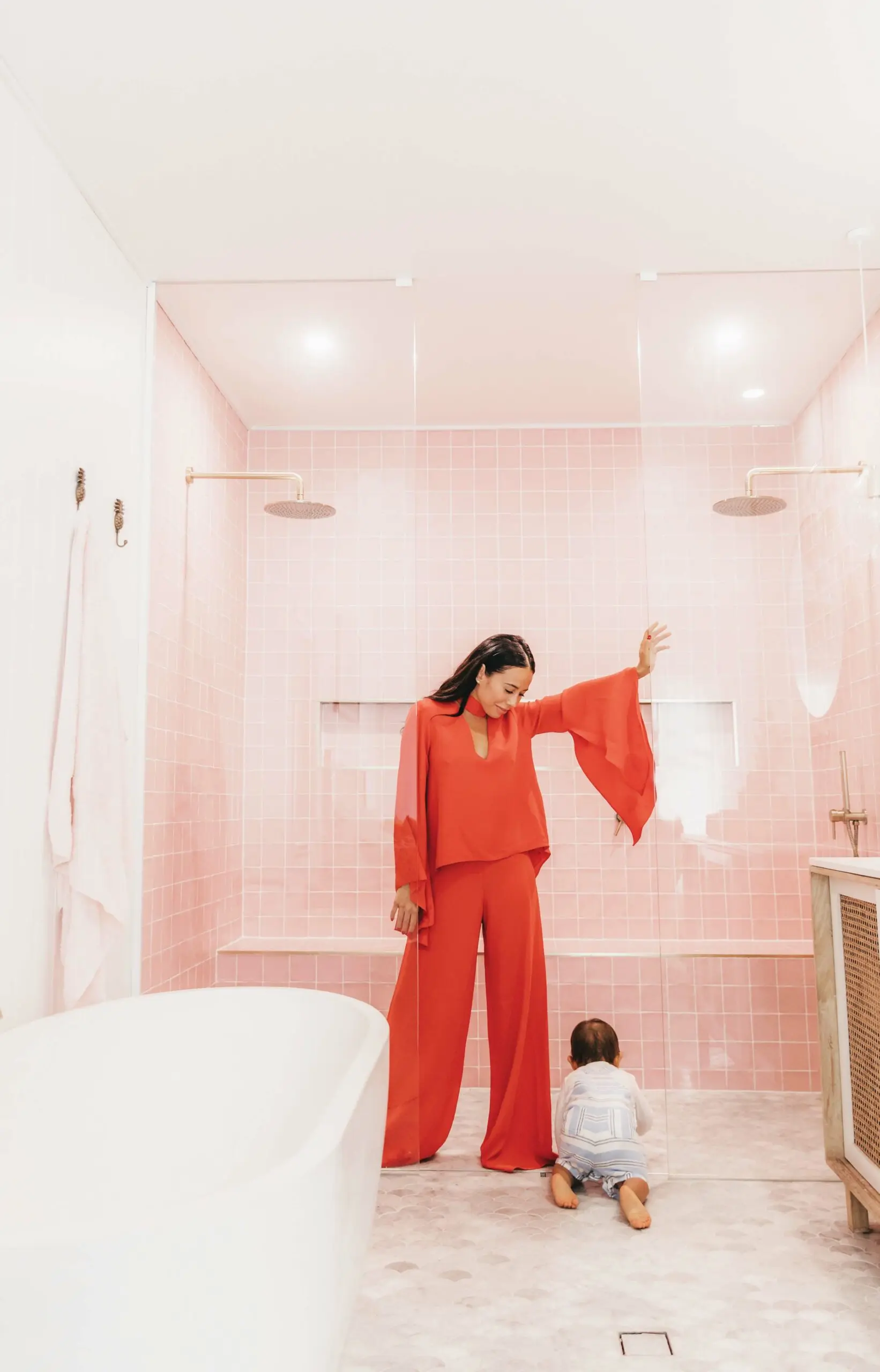 In your opinion, what makes a great bikini?
It starts and ends with a good fit. A bikini needs to fit your body with precision, hug you, support you and sit on you properly. Bikinis are supposed to be functional and actually stay on you without any awkward wardrobe malfunctions in the water. I don't care what the brand is, what the trend is or who was wearing it – if it doesn't fit well, it's not worth it!
The best advice you've ever been given?
What will be, will be. It's a simple one – we all know it, but accepting it is something else. There was definitely a period of my life when I couldn't understand this notion: what if this, and what if that? It's a hamster wheel of thinking that is completely non-productive and non-decisive.
What does a work/life balance look like to you?
I work my ass off during the week – it's non-stop and it's definitely not easy! Living and breathing work from Monday to Friday means routine and structure is imperative. I find it challenging to switch-off so I always make sure my weekends are filled with sunshine and family. I put my phone on 'do not disturb' and reset. Spending time with my family is a necessary circuit breaker, and it keeps my cup full. At the end of the day, it's the people you love that matter most.
What does the future of IIXIIST look like?
Diversification. We aren't just a house of swim anymore – the future of this brand is limitless and I'm so excited for what's to come! For now, I can tell you we've just launched a kids collection and resort wear is close to come, so you'll need to stay tuned!
Quickfire questions:
If you could whisk yourself away to any beach in the world, where would it be?
Home! The Gold Coast beaches are my favourite in the world!
It's a perfect day on the Gold Coast, where would we find you?
Easy – at home by the pool with my partner and son. Heaven.
Who is your style icon?
Victoria Beckham.
One piece or two?
Two. I'm solar powered – I need as much vitamin D hitting my skin as possible.