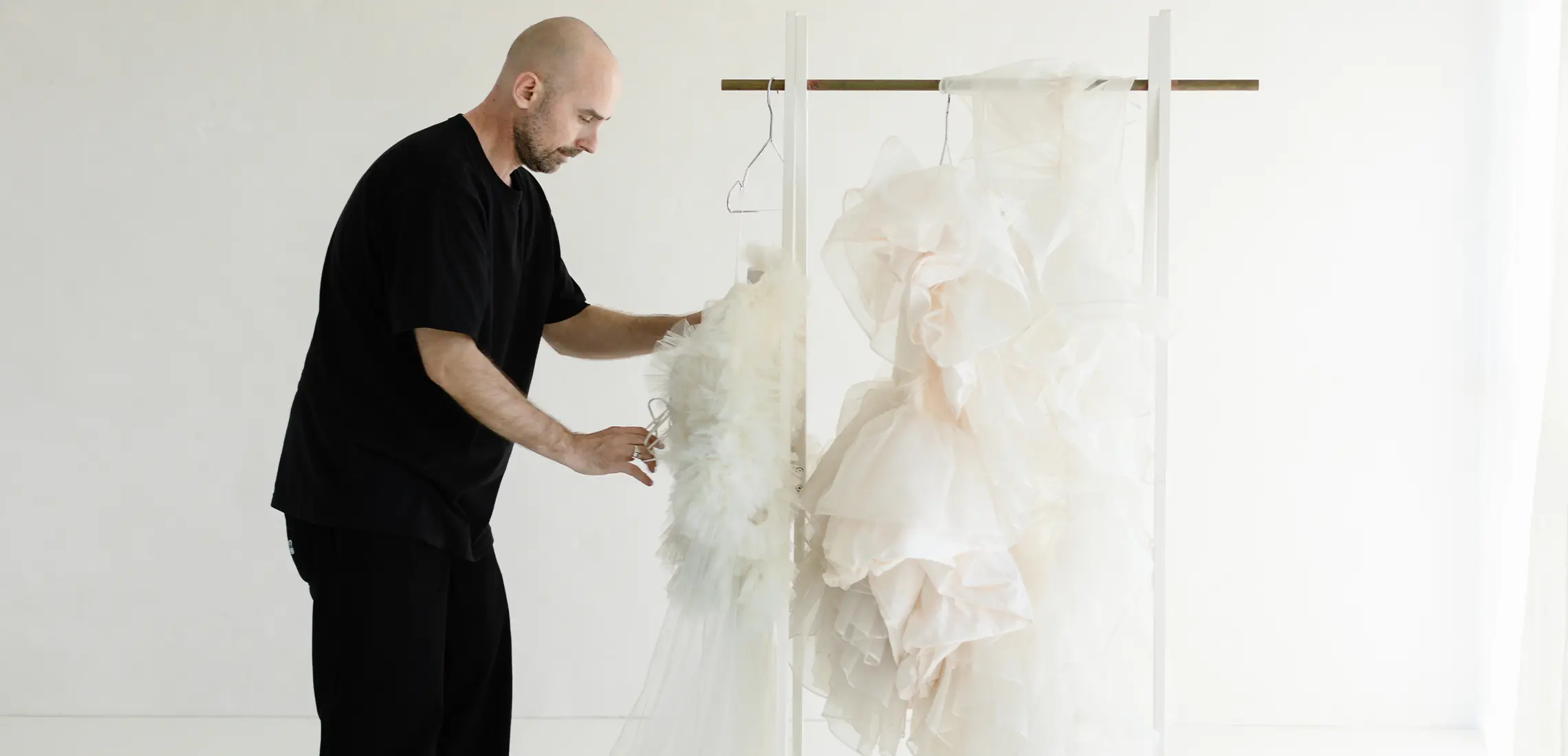 We Sat Down With Fortitude Valley's Very Own World-Class Couturier With A-List Clientele
By the grace of gowns
By Bianca Licina | 2nd November 2023

Architect turned fashion designer, Andrzej Pytel's exquisite bespoke gowns line the walls of his Ann Street atelier. When asked what inspired him to open House of Ezis, he explains, "It was deeply rooted in the desire to build connections with clients who share a common vision and appreciation for the creative process." Before his current life in the beloved atelier, Andrzej, like other renowned designers such as Virgil Abloh and Tom Ford, was deeply involved in the world of architecture. 

His shift into fashion was driven by a thirst for design freedom and an admiration for the dynamic human form. "Fashion is sexy, while buildings are rigid," he claims, highlighting the contrast between architecture's constraints and fashion's fluidity. Yet, he found parallels between the two disciplines, attributing his expertise in structure aesthetics and functional thinking to his architectural background. This influence is evident in the sculptural nature of his designs, drawing inspiration from the 1950s, surrealism, and gothic architecture.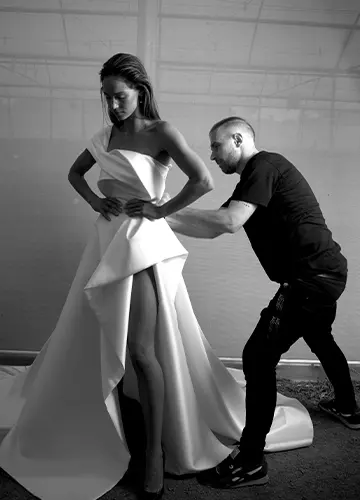 Andrzej initiated his fashion journey by creating unisex festival wear, which found its way into 12 Australian boutiques, and was worn by celebrities like Calvin Harris and Steve Aoki. His attention later turned toward women's fashion after receiving commissions for custom-designed school formal dresses, gradually evolving into glamorous evening gowns. "The shift to womenswear provided greater creative freedom in design, captivating the attention of international stylists and celebrities," he says. This shift marked the beginning of House of Ezis' presence on red carpets, with his designs gracing events such as the Logies, show openings, and Oscar after-parties. This momentum naturally led to the creation of bridal wear, where Andrzej's objective was to infuse the allure of the red carpet into bridal gowns.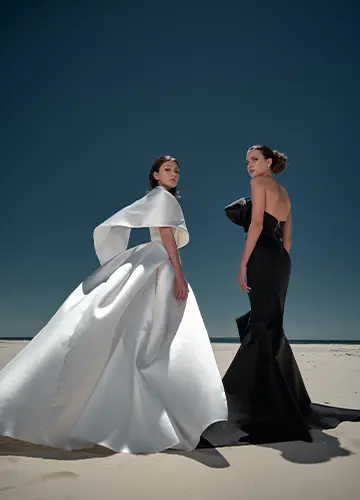 When clients seek Andrzej's expertise for a bespoke piece, they are invited to become an integral part of the design process. A personalized and immersive experience involves an initial consultation and several fitting sessions in order to bring their vision to life. When asked what Andrzej enjoys most about owning his own atelier, he expressed the fulfillment of being a part of his clients' special moments. "It's not just about creating beautiful gowns; it's about sharing the emotions, dreams, and transformations of those who wear them.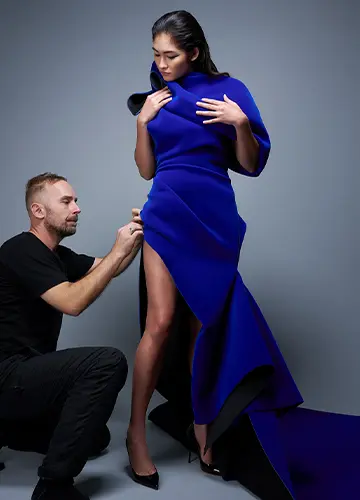 With his designs featured in esteemed publications like British Vogue, DAZED, and Moevir Paris, as well as being worn by some of the world's most prominent celebrities, Brisbane is privileged to be home to one of Australia's most exceptional gown designers.