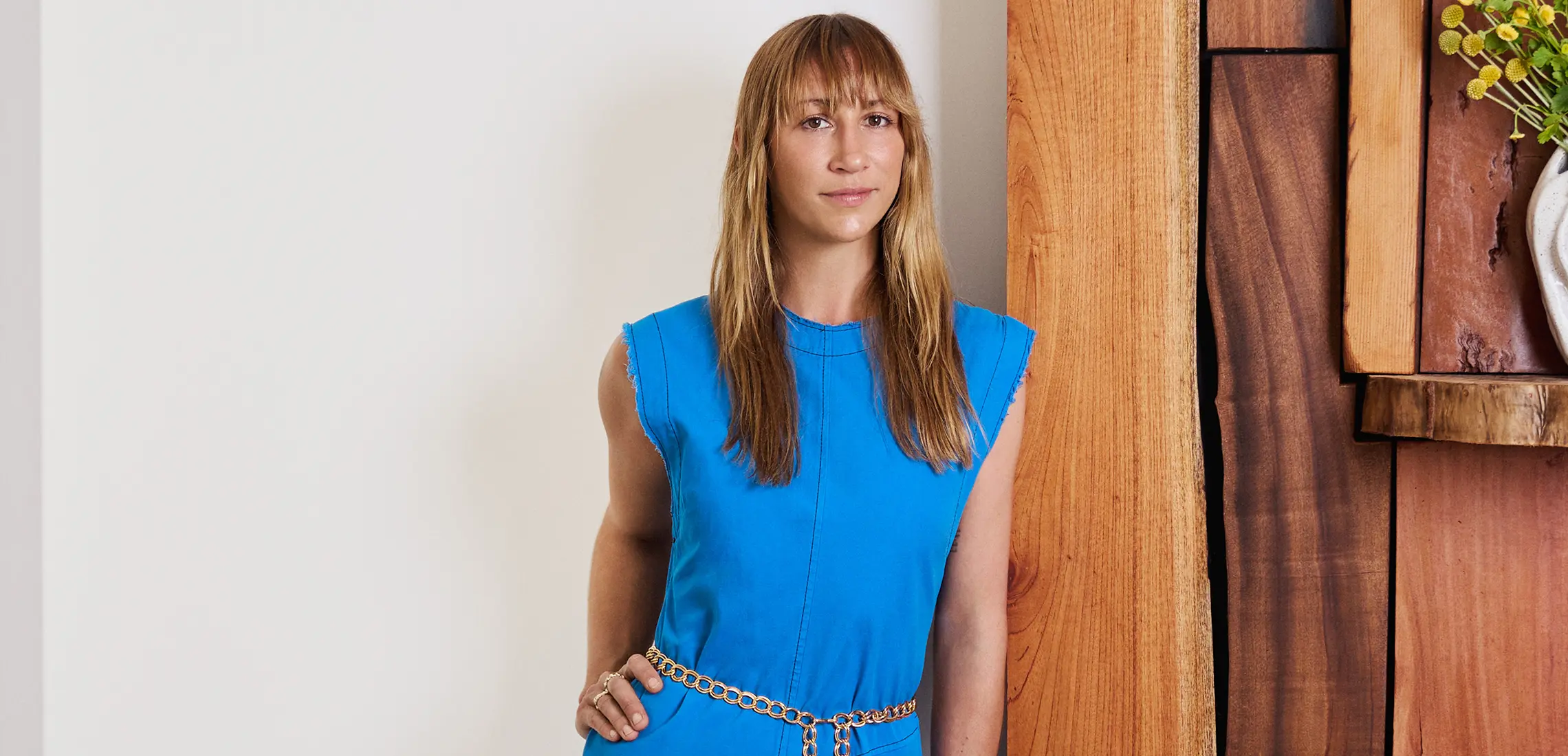 Jewel Cove: Jewellery Designer Holly Ryan Opens Her Flagship Store By The Sea
She sells seashells
By Astrid Taemets | 22nd November 2022

With a steadfast sustainable ethos, every piece of jewellery Holly Ryan creates on Gubbi Gubbi Country has a story to tell. And just like her circular approach to artistry, the Sunshine Coast-born designer is back on home soil to open her first flagship store by the sea. 

We chatted to the humble artist about what drives her passion for sustainability, design, and how Noosa stole her heart. 
Hi Holly! How would you describe your design aesthetic?
A celebration of nature.
Where does your affection for silversmithing come from?
My parents fell pregnant with me while studying the craft in Mexico in the 80s. It's said in my family that silversmithing runs in my veins. I grew up roaming around the markets where my parents sold their jewellery, so I've always had an appreciation and respect for things that are handmade.
When did you first make the decision to start your own line?
When I was in my graduating year of studying Fashion at QUT in Brisbane in 2010, I had become disheartened with making clothes due to the environmental impact of waste, and had asked my mum to help me create a line of simple iconographic jewels to accompany my clothing on the grad show runway. Thea Basiliou selected my jewels to be stocked at her Brisbane boutique, Blonde Venus, and so was the beginning of my journey in jewellery. 
Has your style changed and evolved over time?
Yes and no. My style as a jeweller has evolved as I've gained more skills, but I think that right now I feel more connected to my youth than ever before. My first collection 12 years ago was titled 'Lush Life' and I am about to bring it back, with a few more skills up my sleeve. I'm embracing three dimensional shapes, with higher metal carat options and gemstones.  
Who are some of your style icons?
Jane Birkin, Lee Radziwill, Patti Smith, Bridgette Bardot, Michael Basquiat, Nico, and Anita Pallenberg. 
What influences and inspires you?
Art, music, nature, people, emotions, feelings, materials, gemstones, and places. Life inspires me every day; you just have to be looking.
What made you decide to open a store in Noosa, and what has the process been like?
After my parents left Mexico, I grew up on the Sunshine Coast. Noosa has always been home and a great source of inspiration. It's very healing and grounding for me. After 12 years in business, it made sense to me to open my first store here, where my journey began – to come full circle. I had always dreamed of opening a store here when I was younger, so to be living out that prophecy now just feels right.
Describe the vision behind the look and feel of the store:
The store is a celebration of handmade things. It was important to me to be hands on and design/create/build a lot of the furniture in the store or upcycle, refresh, and breathe new life into old materials. I handcrafted the shelves, the mirror, and the appointment table. We have also collaborated on hand making the lamp bases in my store, with lamp shades by another dear friend Lana Launay of Shades Launay. There are pieces of furniture we re-sealed or re-surfaced or re-painted that are from my original Coolum studio, some from a Brisbane studio, and some pieces which were rescued from my Sydney studio. So, really you could say the space holds the energy of old and new, a true depiction of what it means to be 'handmade' (there is truly no greenwashing here) – a homage to collaboration, D.I.Y., and artisanal craft. 
What are some of your favourite things to do on the Sunny Coast?
Spending time in the ocean, whether that means snorkelling, swimming or trying to surf, visiting waterfalls, hiking our various mountains, and doing my grocery shopping at local markets.
How would you describe the lifestyle in Noosa?
Slow, easy, driven by and one with nature, supported by community, and always an adventure waiting just around the corner.
To shop Holly Ryan jewellery, head here.