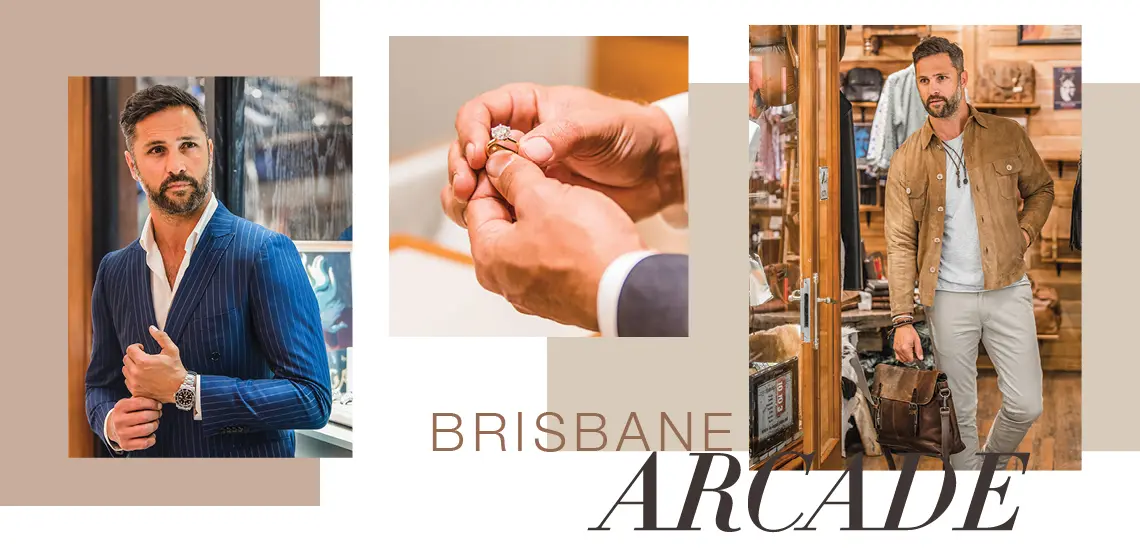 Where To Find Gifts For Men In BNE
No dude left uncovered!
By Guest Styler | 17th September 2020

There's no doubt that men can be notoriously challenging to shop for (and with) when it comes to personal style, a birthday, a thank you gift or even Christmas planning. Take a break from the hustle and bustle of big shopping centres and head to Brisbane Arcade. Offering a great shopping destination for men to shop at with timeless pieces and sophisticated style, it's an easy and effortless space to unwind in the heart the city.

Dapper dads are sure to love a striking addition to their wardrobe in the form of suave bowties or the hat that never goes out of style – an Akubra. For the businessmen, a timely watch will serve a treat, or level up their penmanship with the smoothest fountain pen. Surfer dudes will get around their own miniature VW Kombi, while you'll be a good sport when you present an ornamental football for your guy's home. And, if all else fails, give the gift of a proper skincare routine – we all need one!