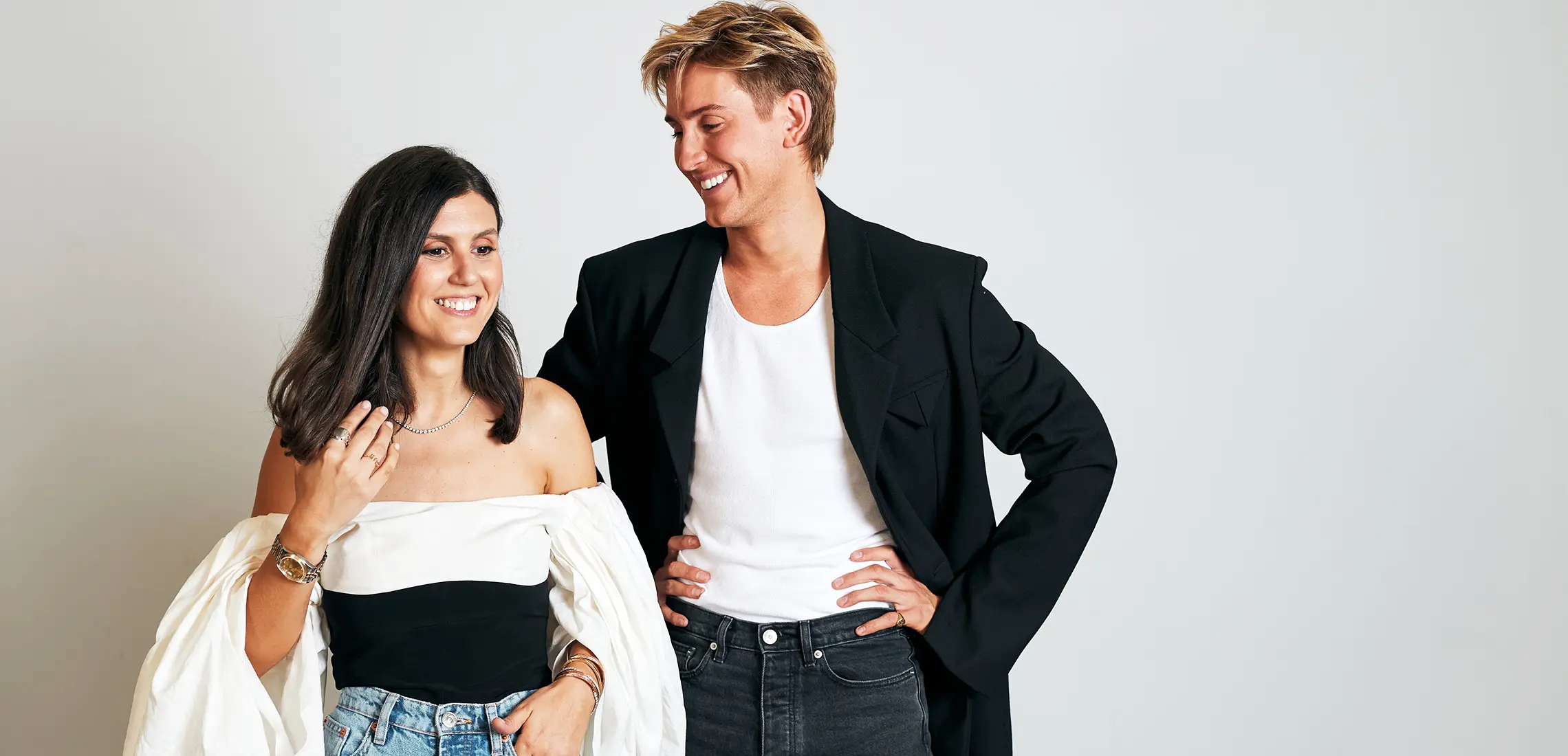 Wanna Dress Like A Fashion Insider? Here's The Golden Rules
Fashion secrets, straight from the horse's mouth!
By Astrid Taemets | 4th March 2021

Ahhh, the daily struggle of staring into a wardrobe crammed to the brim with clothes, but nothing to wear. Sound familiar? You're not alone.

In fact, we'd deign to say that most women experience this problem on the reg. Enter Selected – an online platform that's about to change the way you approach your horde of clothing, for good!

Founded by celebrity stylists Jess Pecoraro (known for dressing Delta Goodrem and Georgia Fowler), and Elliot Garnaut (the charismatic brains behind Rozalia Russian's killer directional looks), the new subscription-based online styling and fashion advice platform bridges the gap between the celebrity styling experience and you!

Launched off the back of the events of 2020, which saw large celeb events cancelled and the need for red-carpet styling put on the back-burner, Selected solves every fashion dilemma you've ever experienced.

The tiered subscription service, which costs $29.99 per month, grants you access to the inner workings of both Pecoraro and Garnaut's brilliantly fashionable minds.

From advice on how to create your uniform, to weekly selects of shoppable items and styling tutorials, Selected covers all the bases, so you never have to struggle to find something to wear again. Look 10/10, 24/7? Um, sign us up!

Keen to know more, I quickly jumped on a call with one half of the dynamic duo, Jess, to gain some more insight into this game-changing new service:

"It all comes down to having the right knowledge and using that information to find a style that suits your lifestyle," she says.

"Most people fall into the trap of trends, not taking into account their body shapes and lifestyle. We want to help people realise that classics are the building blocks of every good wardrobe. From undergarments to finding the perfect white tee, these are all things we cover on Selected."

Just an FYI – Jess says the key to a perfect white tee is alteration. "It's little things like this that people don't realise," she says. "A lot of outfits that you're seeing on celebrities – from dresses on the red carpet to their everyday slouchy tees – have been altered specifically to fit their body shape."

Oh, and her best kept secret? Zara.

"Truth be told, you don't have to spend a lot to look expensive," she says. "Zara's silk shirts will cost you nothing, but look just as good as one from a luxury brand that'll set you back four times as much. They also do amazing denim, so keep that in mind next time you're shopping for jeans." Roger that!

Love luxe fashion finds for less? Check out these 30 high-street pieces that won't break the bank!