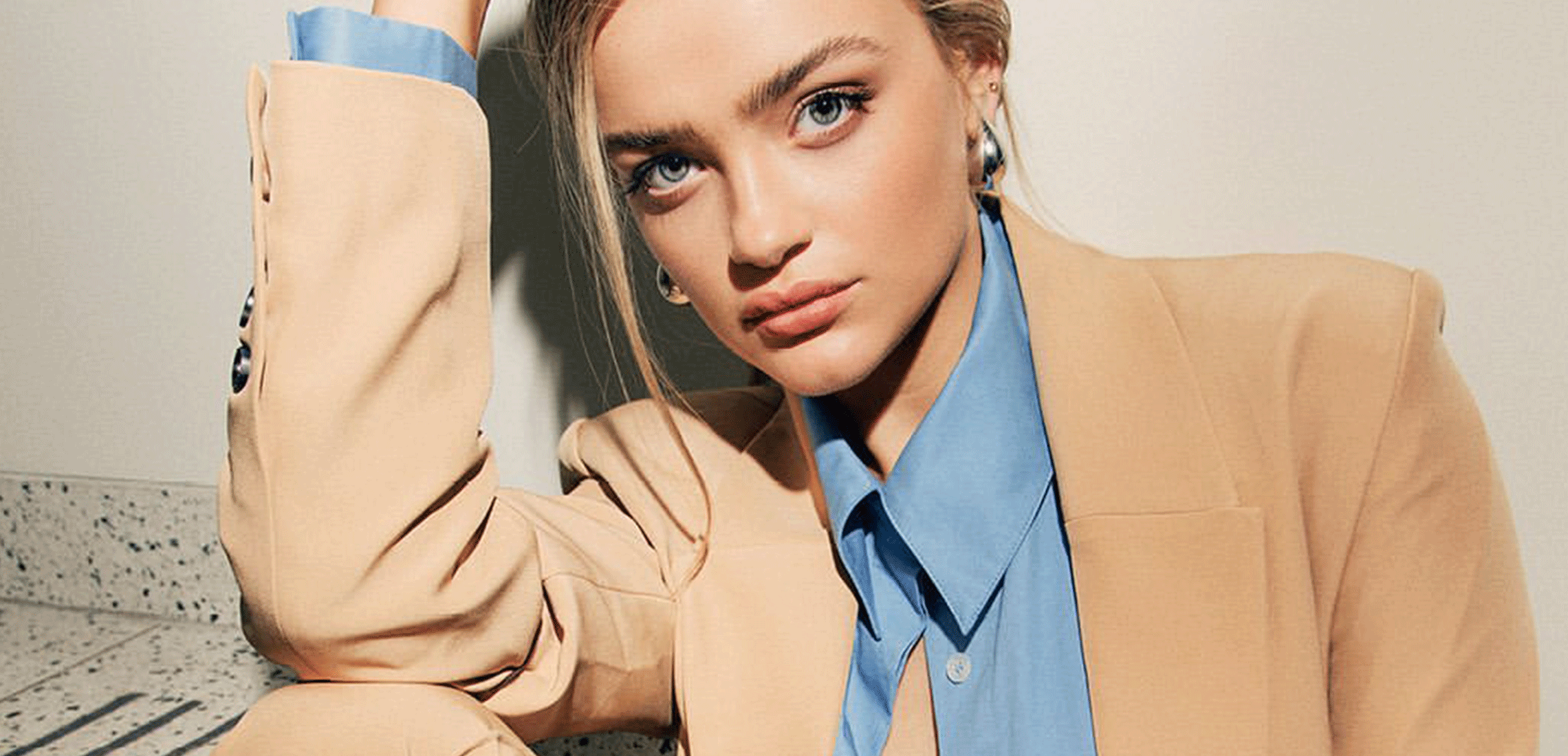 Night-Time Habits: A New Sustainable Label Launches At After Eight
Quality over quantity
By Astrid Taemets | 15th December 2022

With her unwavering commitment to slow fashion, Emma Petterwood is like the big sister whose wardrobe you are constantly rummaging through, because you know they have impeccable taste. 

She is teaching you that finding the perfect outfit doesn't require buying something flashy every week. Instead, build a closet of pieces that will surpass trends, making you feel confident, cool, and classic, while standing in the way of consumerism. 

Through the launch of Emma's online-boutique-turned-bricks-and-mortar store, After Eight, her vision to create the perfect wardrobe has come to life, and with the addition of her own sustainable line, Romy – a niche collection of elevated everyday pieces made from recycled materials – her lesson in how to shop to save the planet is just getting started…
Hi Emma! Tell us about After Eight:
After moving to Hobart in 2017, I realised there was a gap for a luxury, high end but sustainably-focused fashion boutique in the local market. In response to the growing conscientious consumerism movement, and to fill this missing void in Tasmania, I started After Eight. Our aim is to facilitate the movement away from fast fashion, and to educate consumers to buy better. 
As for the name, while I was researching and developing the brand, I conducted some focus groups and surveyed a cross section of women. One of the questions asked these women what their favourite time to shop was, and 95% of them said after 8pm. This is where the brand began – from a group of like-minded women sharing information on how they liked to express themselves through fashion. A concept that began as an online store which engaged with its customers after 8pm has now evolved into something much bigger, and we opened our flagship boutique in late 2021. Its success has paved the way for Romy – my label and debut collection which launched earlier this month.
What was the deciding factor in launching Romy?
The success of the After Eight boutique paved the way for Romy. 
I've had plenty of women walk into my store, take one look at a tag, and walk straight out. Part of Romy's DNA is to provide sustainable, beautifully made pieces that will be worn often and for years to come at an accessible price point. I've had deep conversations with customers over the last two years about what they want from a retailer and what their go-to pieces are. I've created Romy for my customers as much as I have for myself. 
Romy is designed for the modern muse, offering an elevated approach to every day and evening dressing, for everyone. 
Sourcing natural and recycled materials and supporting local talents are the foundation of the brand. Our collections are centred around longevity, which plays a key role in reducing environmental impact. We want people to look good with a clear conscience. 
With a commitment not to contribute to mass production, Romy follows a slow fashion model. This means that rather than following the deadlines of getting a new collection out every season of the year, new collections will be dropped as they are ready, and in very limited runs. I really love the idea of owning something completely unique, knowing I won't bump into others on the street in the same outfit as me. It makes your pieces feel special. With that in mind, this means our production must be done with extreme care, ensuring that every single item made is without fault. 
How would you describe your style?
My fashion sense has definitely matured. When I first met my husband in Melbourne in 2007 after moving from Brisbane (where I went to high school and university), one of the first things he said to me was, 'You dress very Brisbane'. Unlike the black uniform of Melbourne, I wore a lot of colour and a lot of tight, bright dresses. Now I have more of a classic style, but I love to dabble in print and colour from time to time. One thing about me is that I am always happy to be the one in the room who is overdressed. 
What's your approach to building a wardrobe?
I would say that rather than gravitating towards trends, I build my wardrobe on solid foundations – good basics I can wear on repeat. I just nabbed a vintage Prada blazer for $300 that will be on high rotation for years to come! But if I had to pick a trend to love this season – and I never thought I would say this – but I love seeing cargo pants making a comeback. The 90s were such a vibe! 
What are three wardrobe staples you can't live without?
A blazer – always. 
An easy-to-wear pant. We have a slouchy pant in collection 02 (Romy) that I am looking forward to wearing a lot!
High heels. I need all the height I can get. 
What are your top three favourite brands right now?
Romy – of course!
Beare Park
Paris Georgia
What is next in store for you?
Gosh, I'd love a holiday! I'll be taking a well-earned break after Boxing Day with my husband and our two boys. 
Anyone who has started or runs a business will understand the time, effort, and sleepless nights it involves. Establishing businesses while parenting two young kids has certainly had its challenges, but seeing the joy these pieces bring our customers makes it so worthwhile. 
My family has been such a huge support throughout the growth and development of Romy, and I thank them endlessly for that. I hope that one day they can look back at the legacy I've created and feel proud… or work with me (that's the dream!).