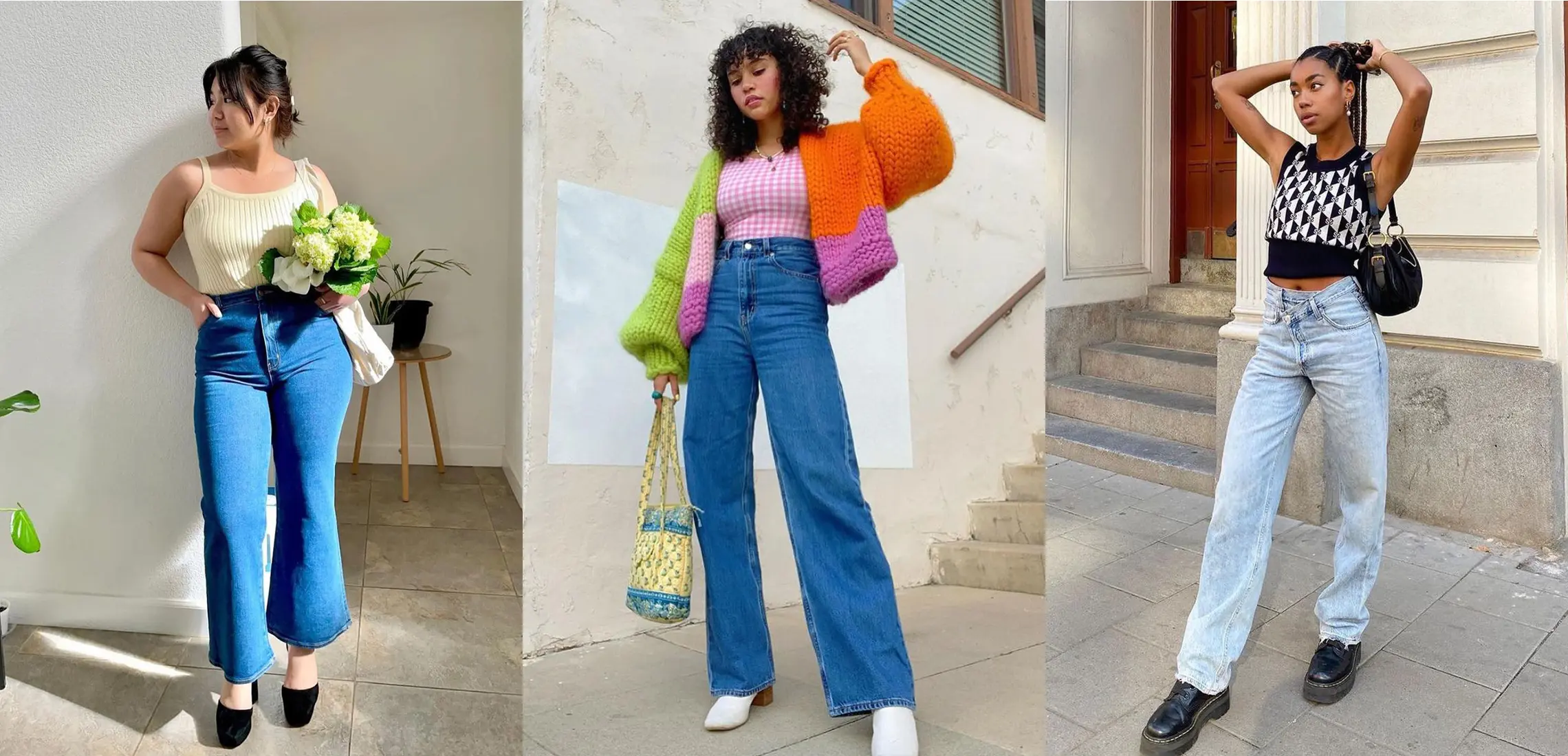 RIP Skinny Jeans! Here Are The Hottest New Denim Trends
Out with the old and in with the new!
By Rosie Dann | 9th April 2021

Well, we hate to break it to you, but it's official. Gen-Z and the rising wave of TikTok fashionistas have decided that the skinny jean has well and truly passed its expiry date (at least, for now).

We know what you're thinking: if skinny jeans are somewhat of a fashion faux pas, what am I meant to wear with that cute top now? But hey, don't panic – it's not all doom and gloom.

While the slinky skin-tight silhouette had a great run, their demise has made room for an exciting new era of game-changing cuts, shapes, and styles! Plus, we certainly won't miss the gymnastic routine of jumping and twisting we often performed to squeeze our way into those pin-huggers.

To help you refresh your wardrobe in 2021, we've rounded up a list of the six coolest jean trends that are reigning supreme right now. Happy shopping!
Straight-Leg
Knocking skinnies off their throne, the straight-leg jean has swept in to claim the title of the new everyday go-to. You need only look to celebrity street style to see that these bad boys are all the rage right now, and for good reason! Their flattering, high-waisted fit tapers effortlessly into a straight silhouette, giving those legs some serious elongation, minus the restriction. A versatile classic, they can take you from casual daytime to evening sophistication with ease. Trust us, you won't want to take them off anytime soon.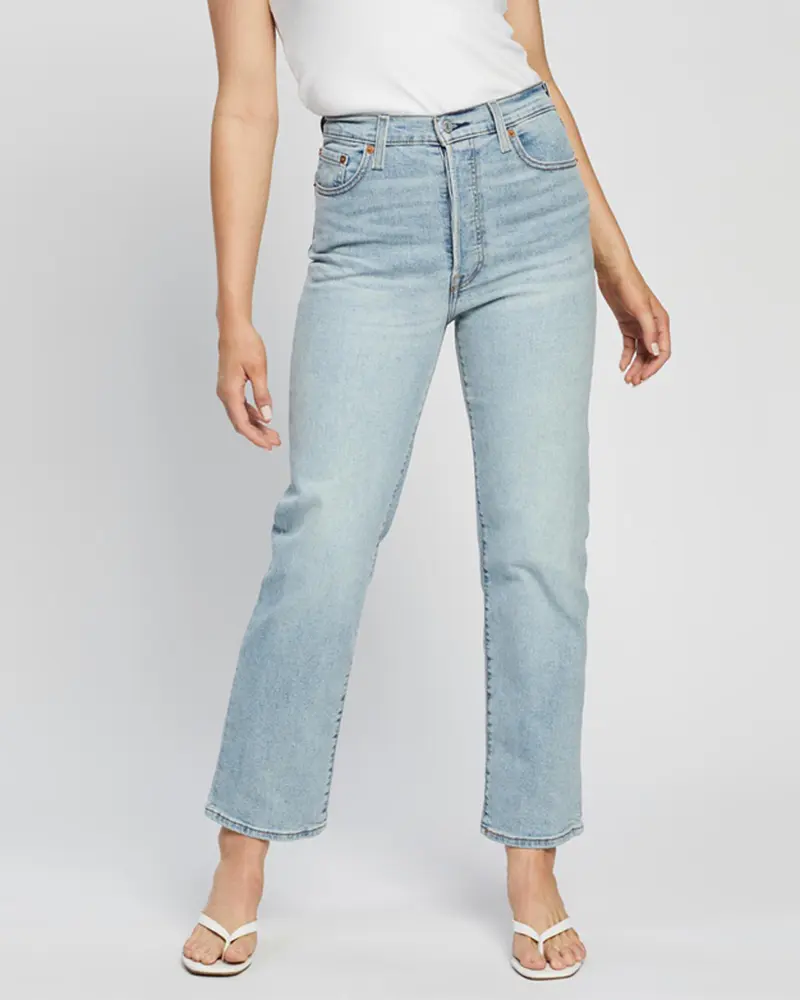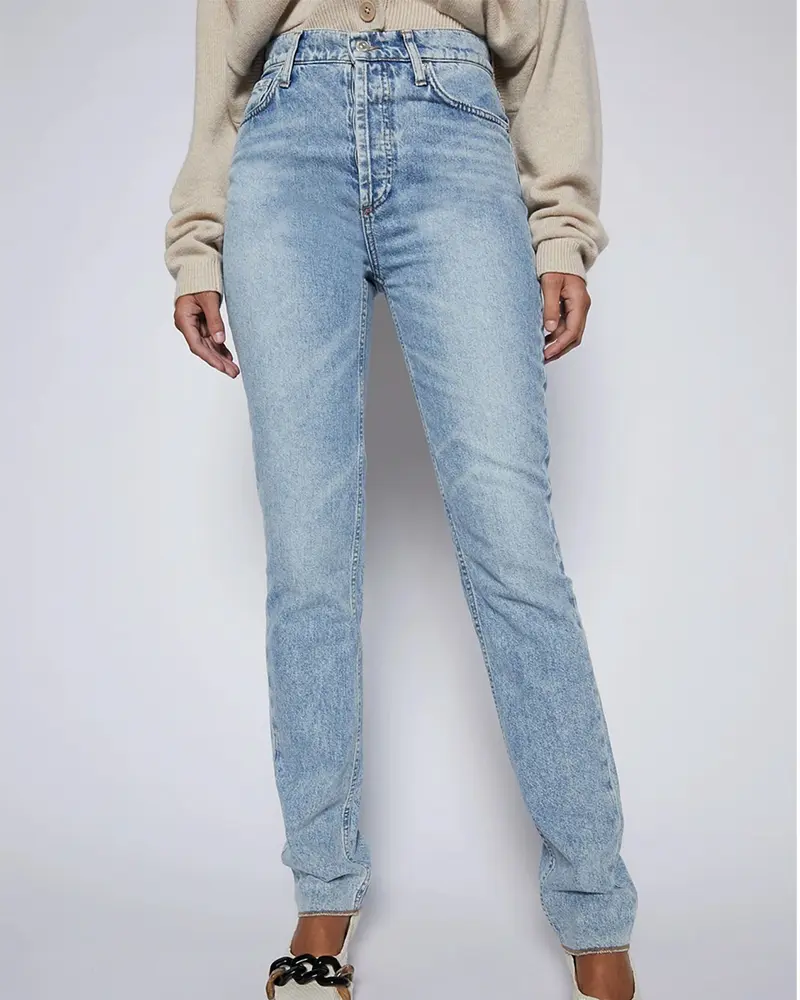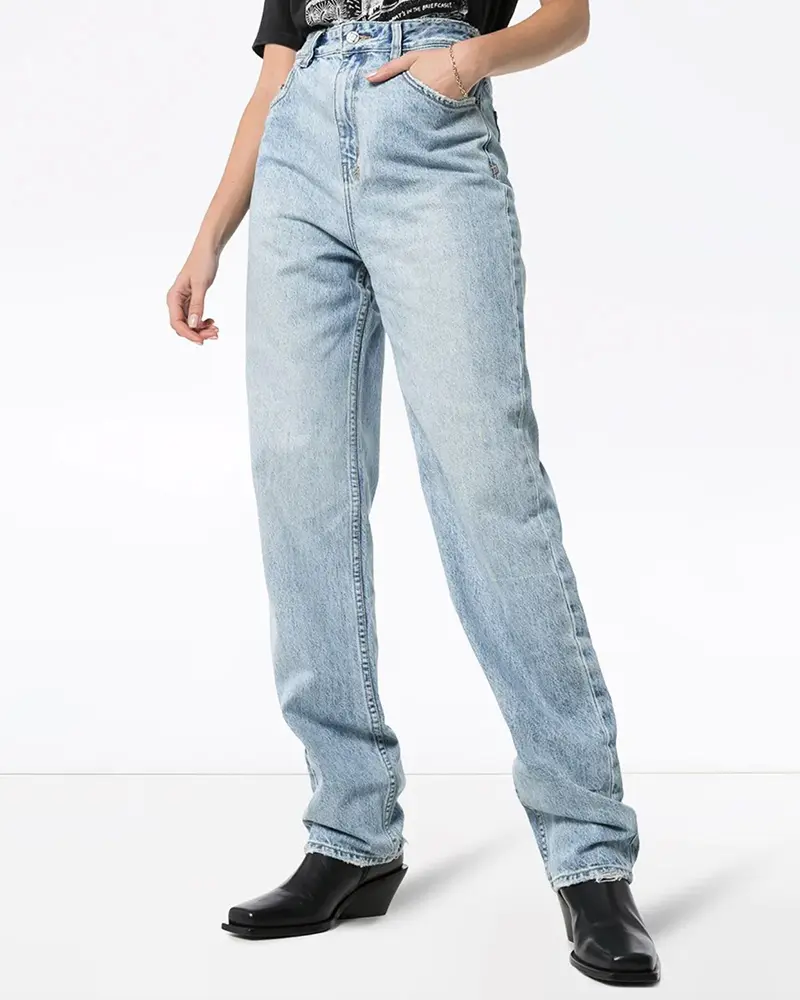 Wide-Leg
In 2020, we all spent copious time lounging around at home, pairing our Zoom-presentable top half with a slouchy pair of trackies (business above the waist and party on the bottom, amirite?). So, it seems only fitting that this year's denim trends have drawn some inspo from our lockdown get-ups. Baggy, wide leg jeans are in and we are so here for it! The relaxed style has been crowned the ultimate off-duty staple, adding an edgy touch of cool to all of our closets. Serving up maximum wearability and comfort, these beauties are a weekend wardrobe essential.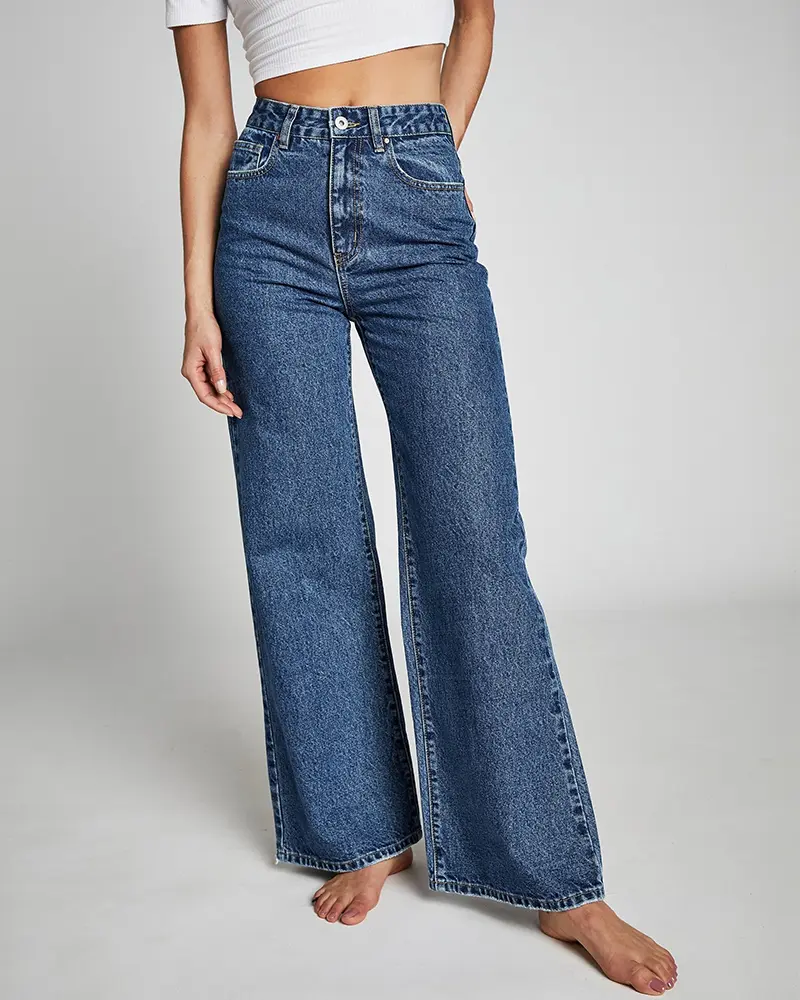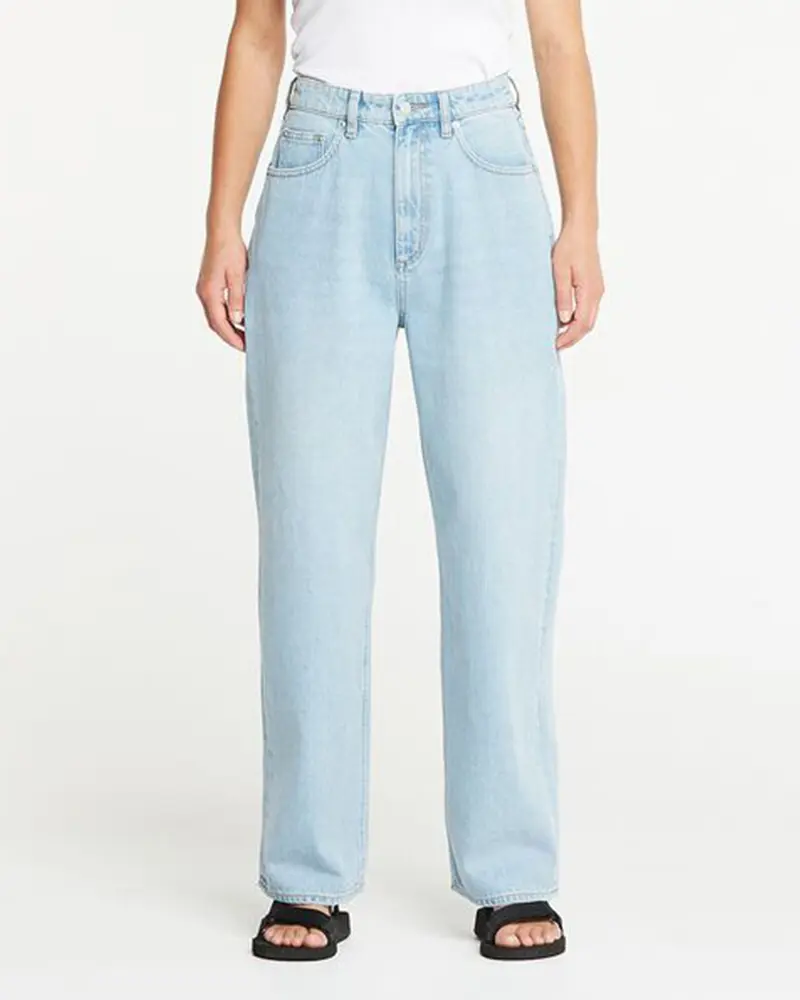 Flares and Boot-Cuts
You heard it here first, folks. Flares and boot-cuts are making a comeback and no, you don't need a shaggy mullet to go with them. With the nostalgic style spotted on the likes of Gigi Hadid, Victoria Beckham, and Alexa Chung, it's safe to say that the vintage silhouette is a must-have this season. From 70s-inspired bell-bottoms to floor-length flares that are straight outta the 90s, there's a funky pair out there for everyone. Simply throw on some heeled boots, mules, or chunky platform sneakers and you're set!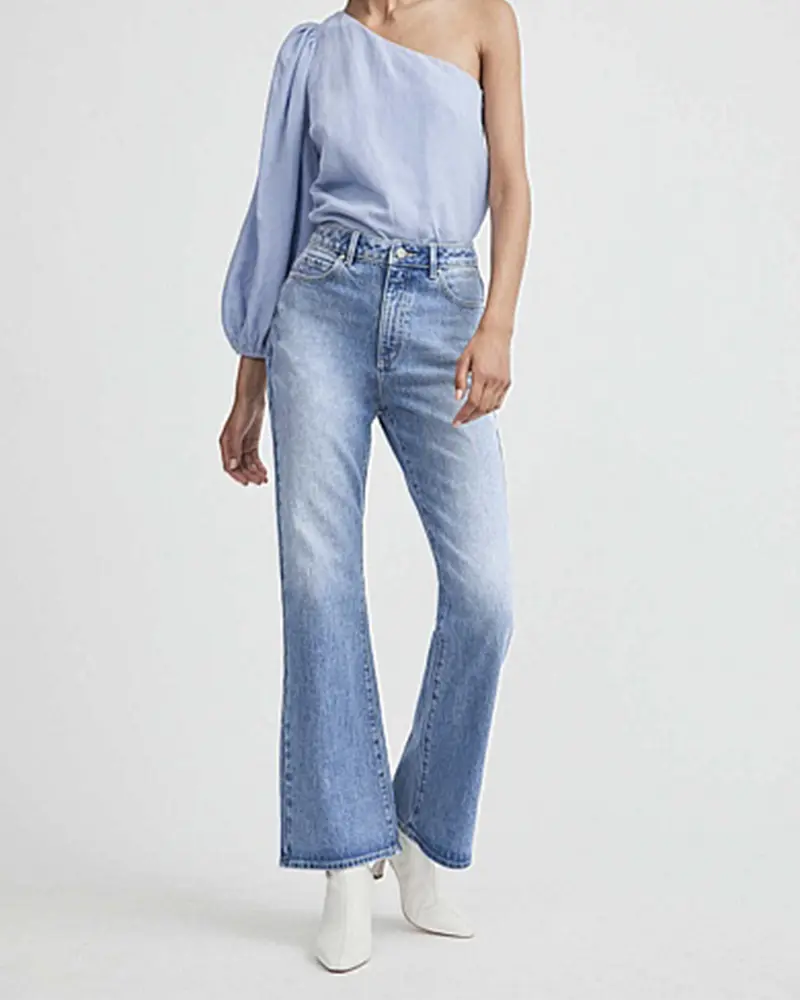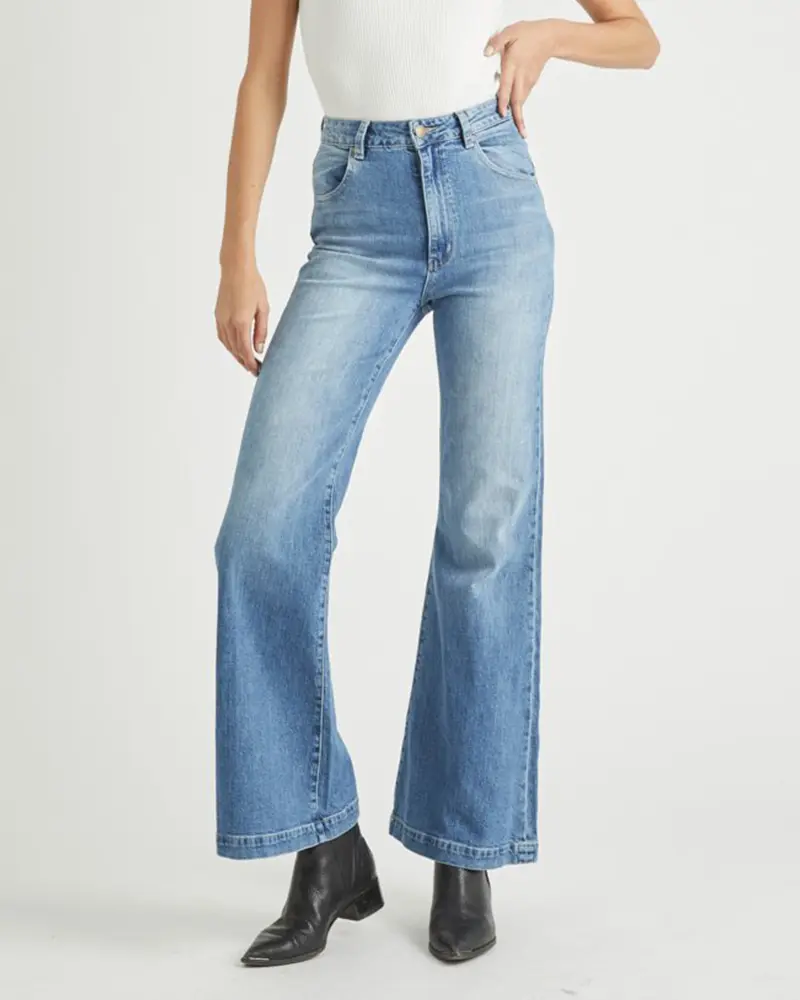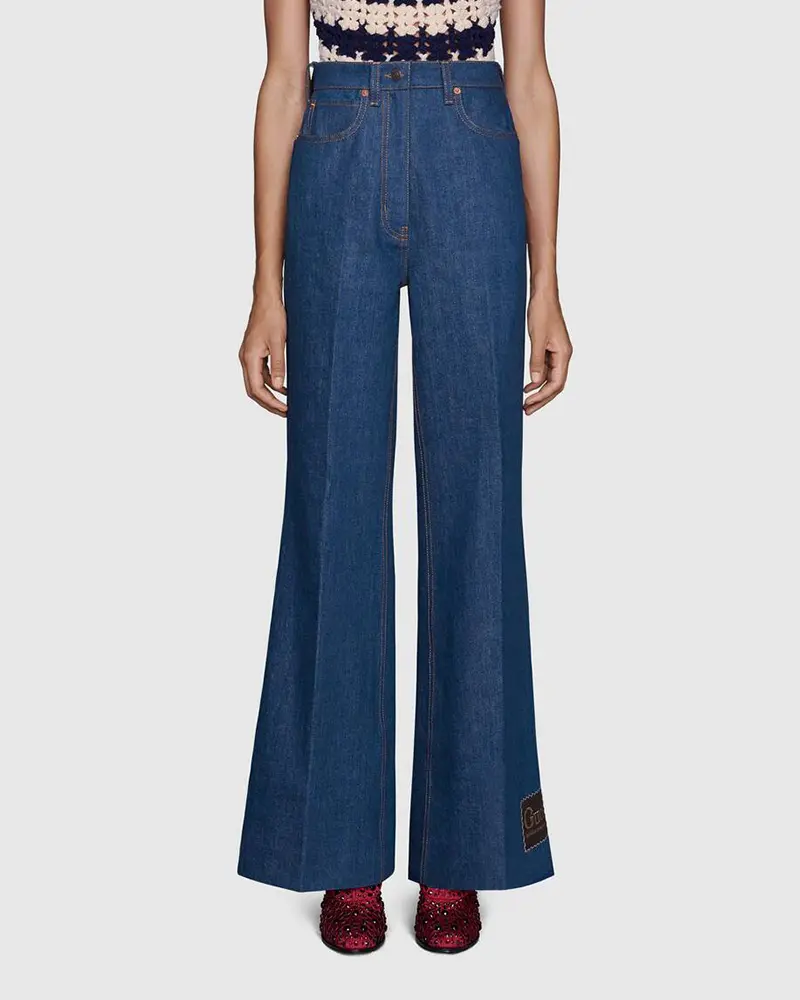 Asymmetric
Bored of basic waistbands? Spice up your denim rotation with some asymmetric crossover jeans! This unique style features a deconstructed overlapping button-fly and a relaxed boyfriend fit. If you ask us, they're best worn slouchy and oversized with a basic crop or tee.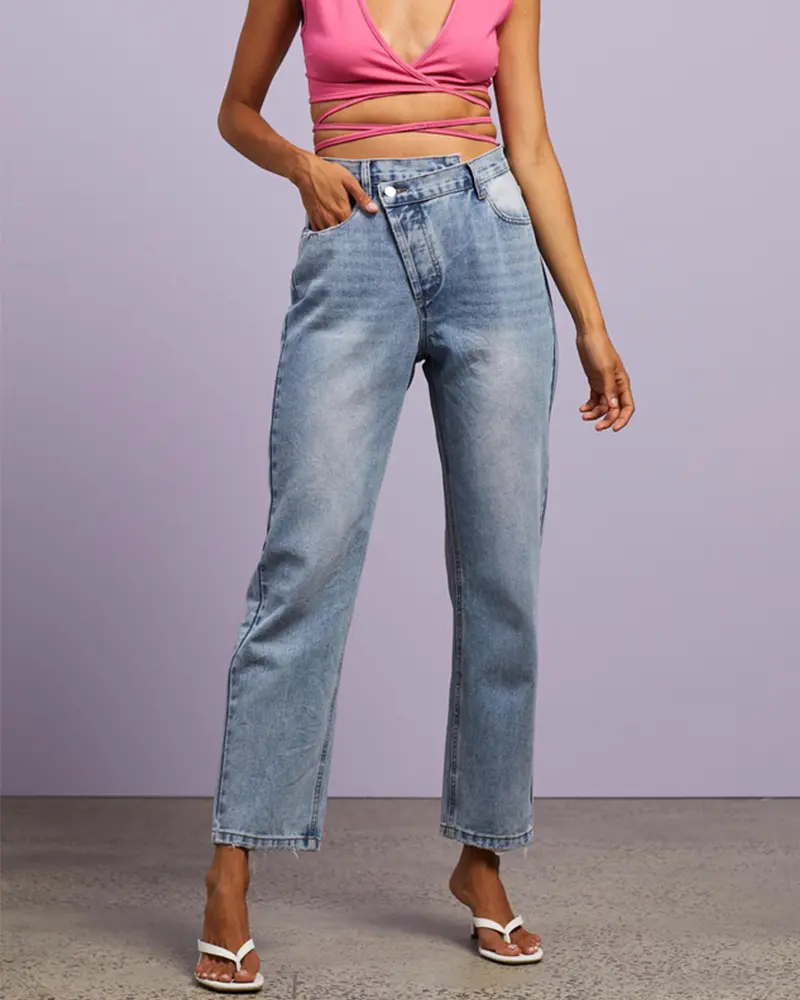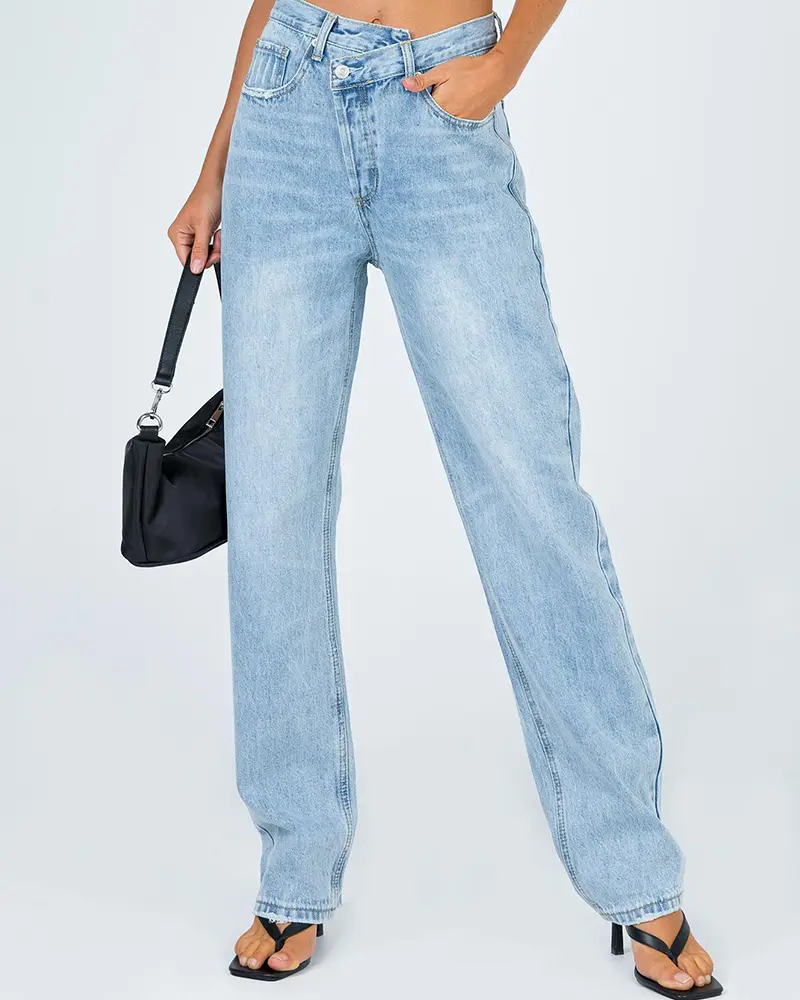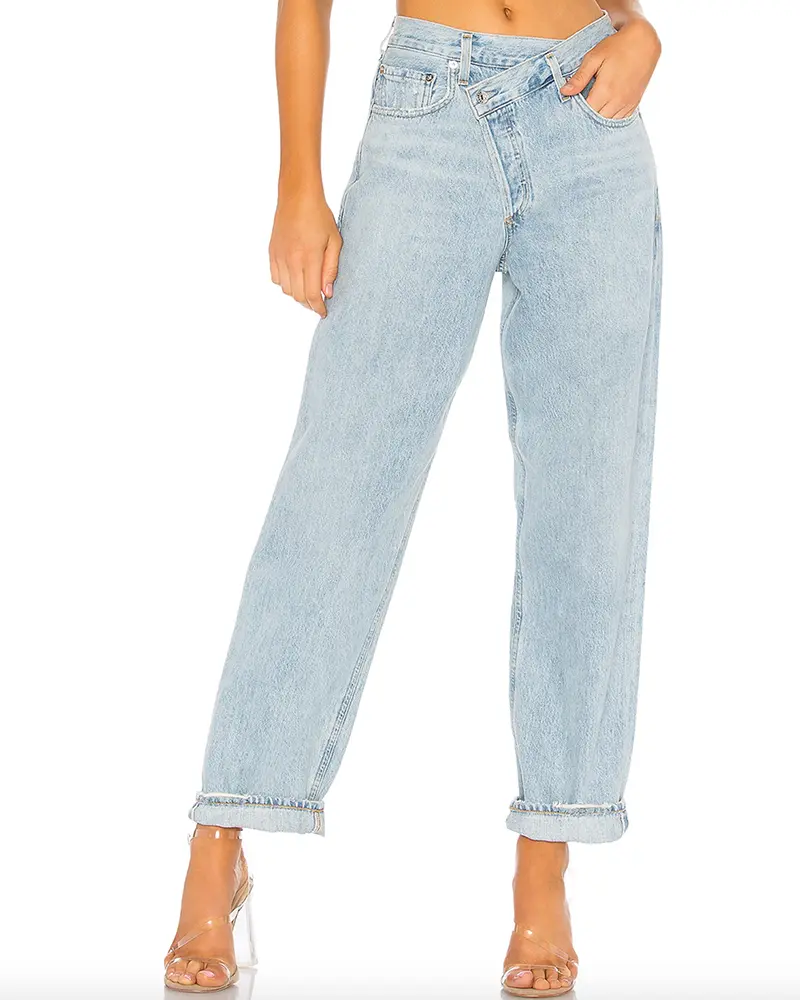 Neutrals
If you've scrolled through Instagram or Pinterest recently, you've probably noticed that neutrals are having a major moment in the fashion world. Unsurprisingly, jeans are no exception to the trend, with beige (and its glorious tonal spectrum) becoming an increasingly popular choice for new season denim washes. As we transition into the cooler months, these neutral tones form a feminine, polished look that pairs seamlessly with those cozy knits and jackets you've been dying to crack out!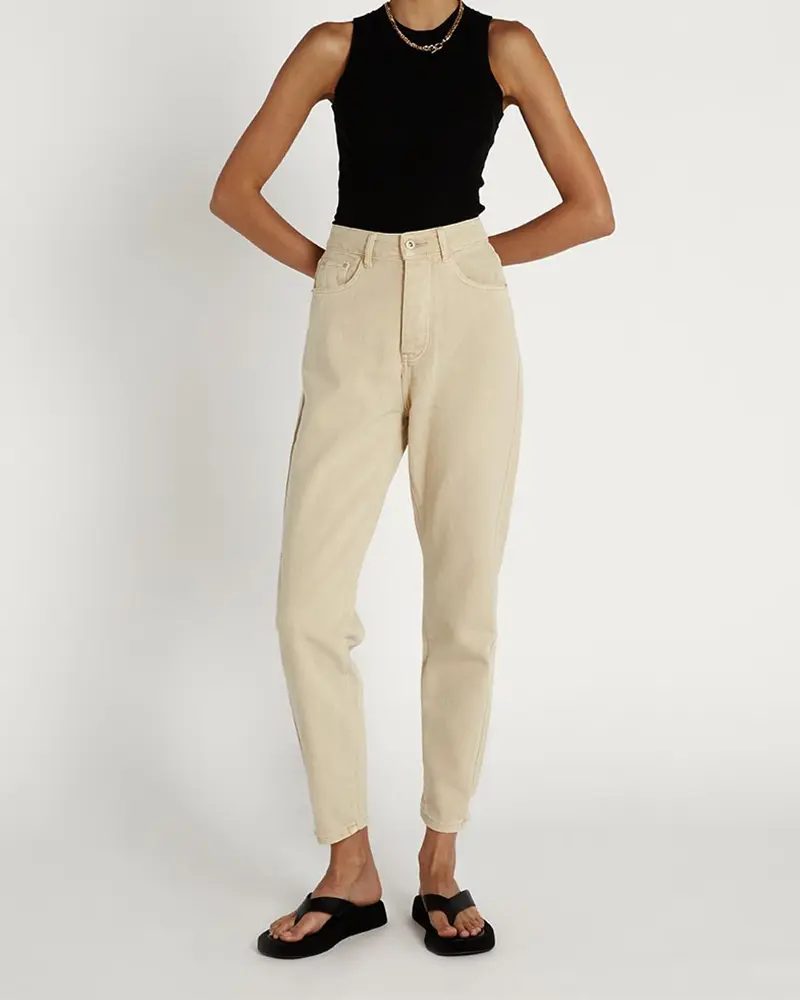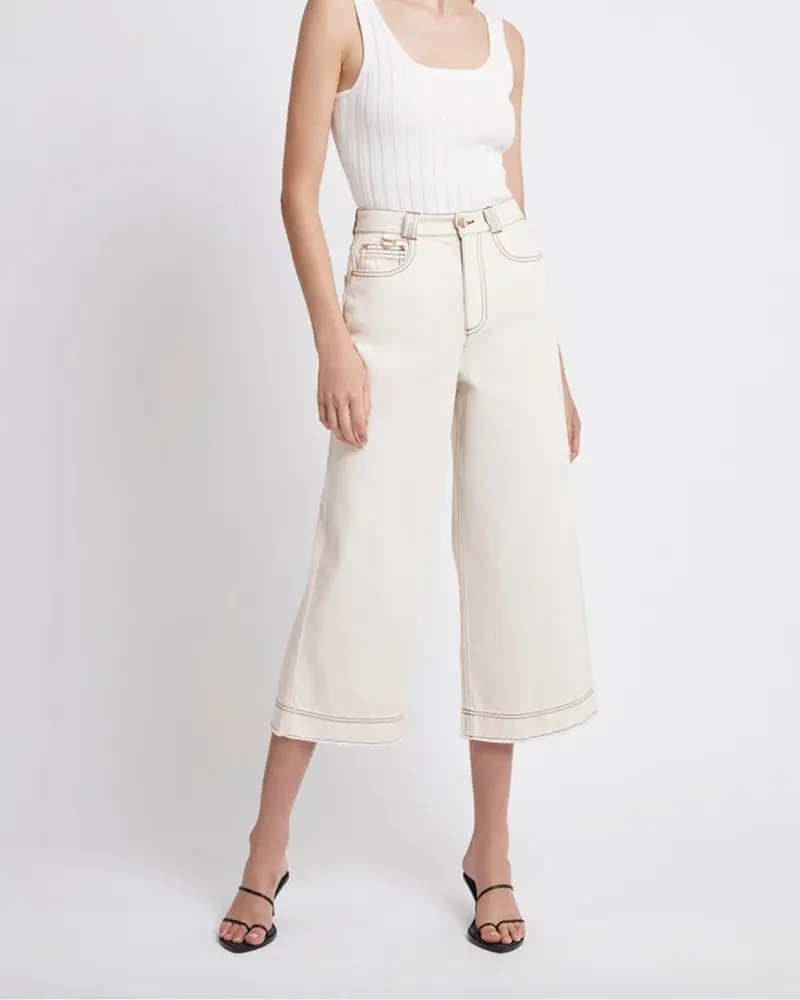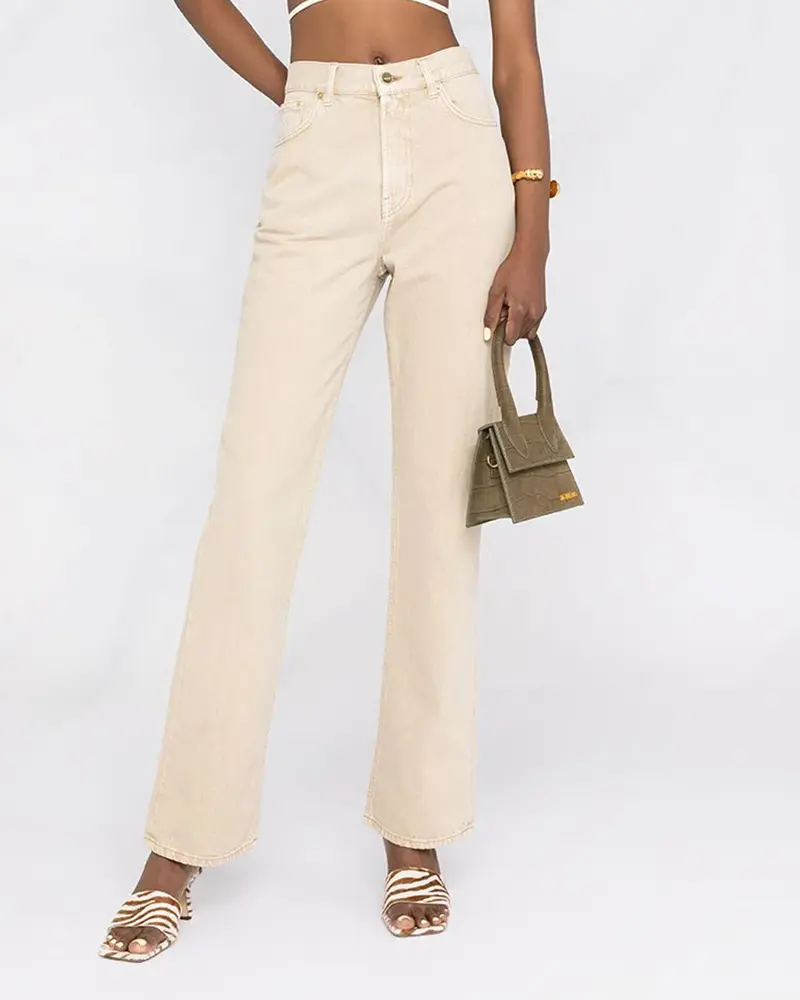 Fun Prints
Finally, brighten up your closet with prints, patterns, and pops of colour this season! A statement pair of denim is a sure-fire way to stand out from the crowd in all the right ways. From femme florals and grungy patchwork, to fierce animal prints and groovy tie-dye, the options are endless.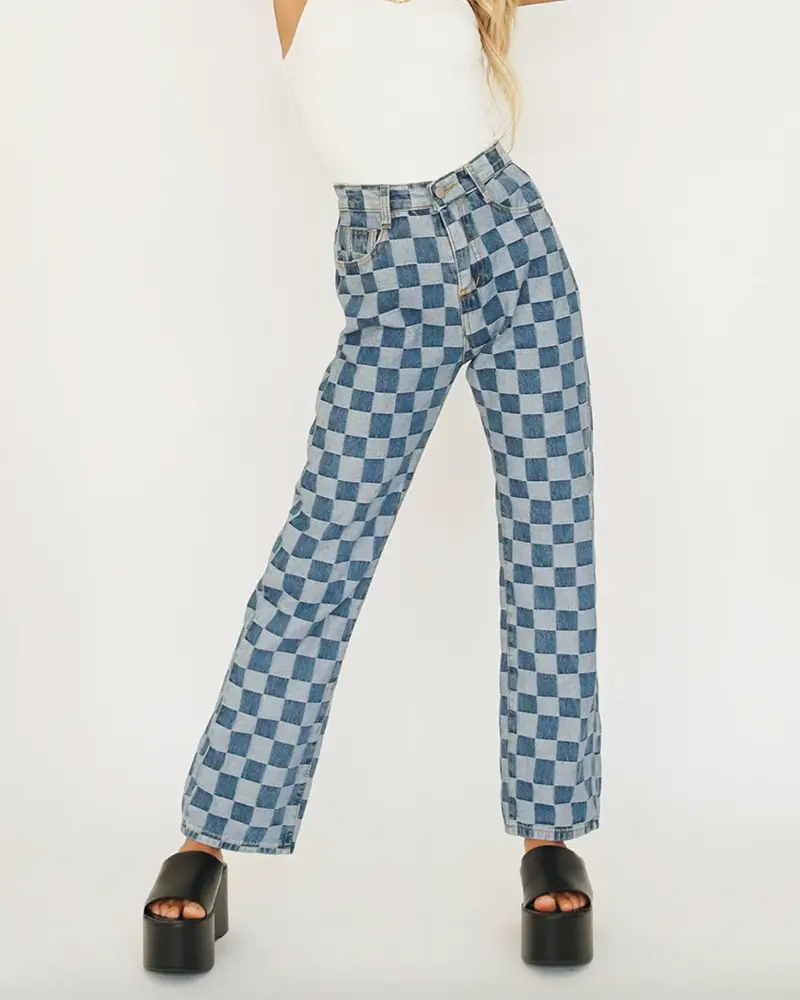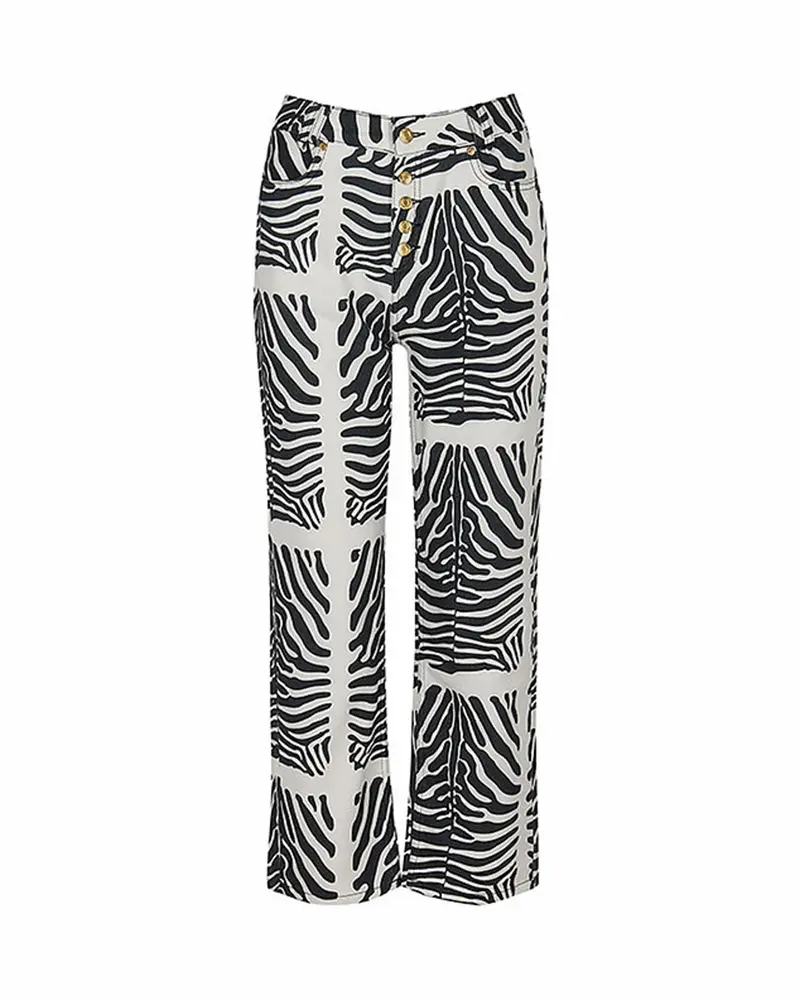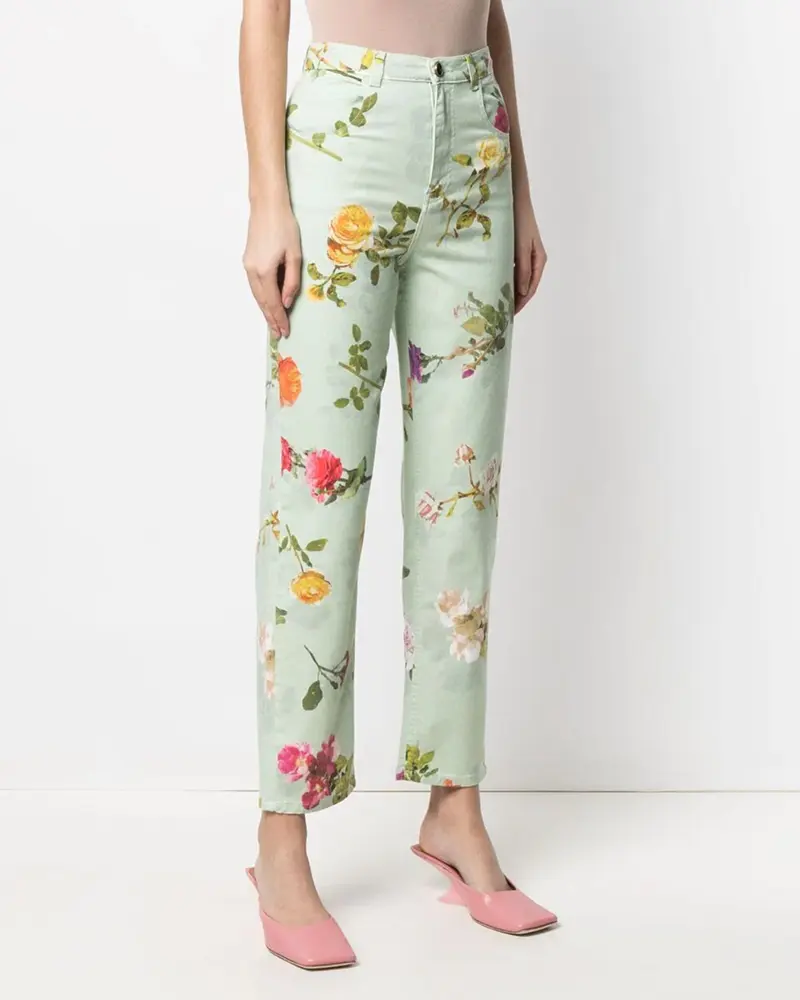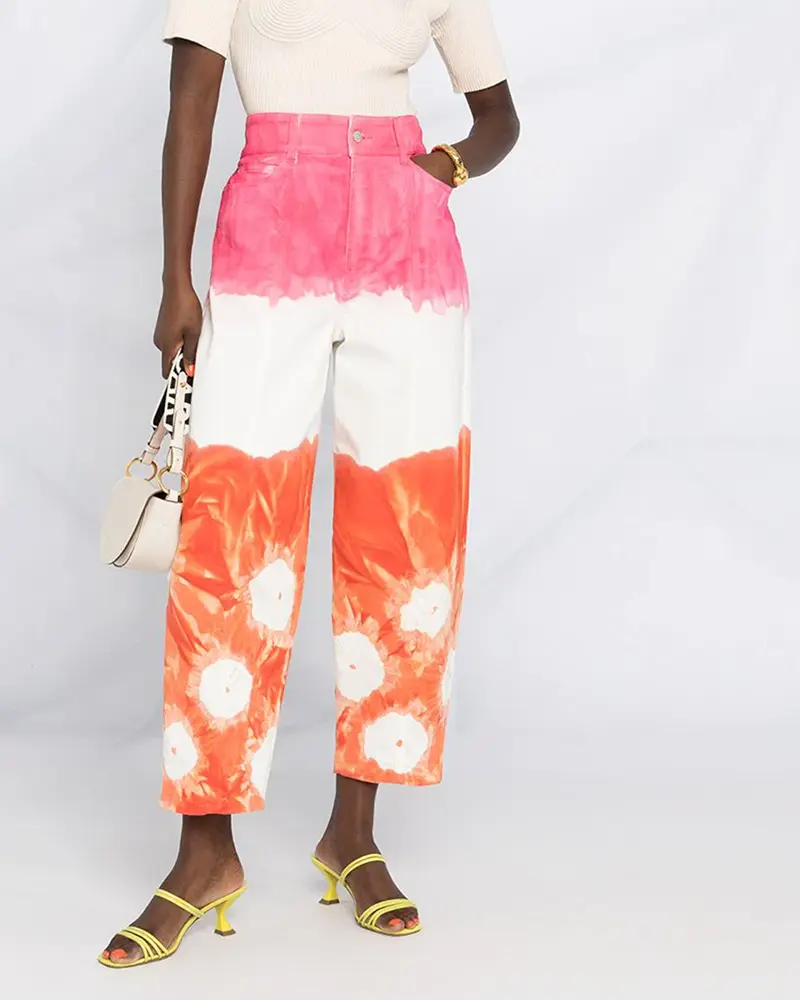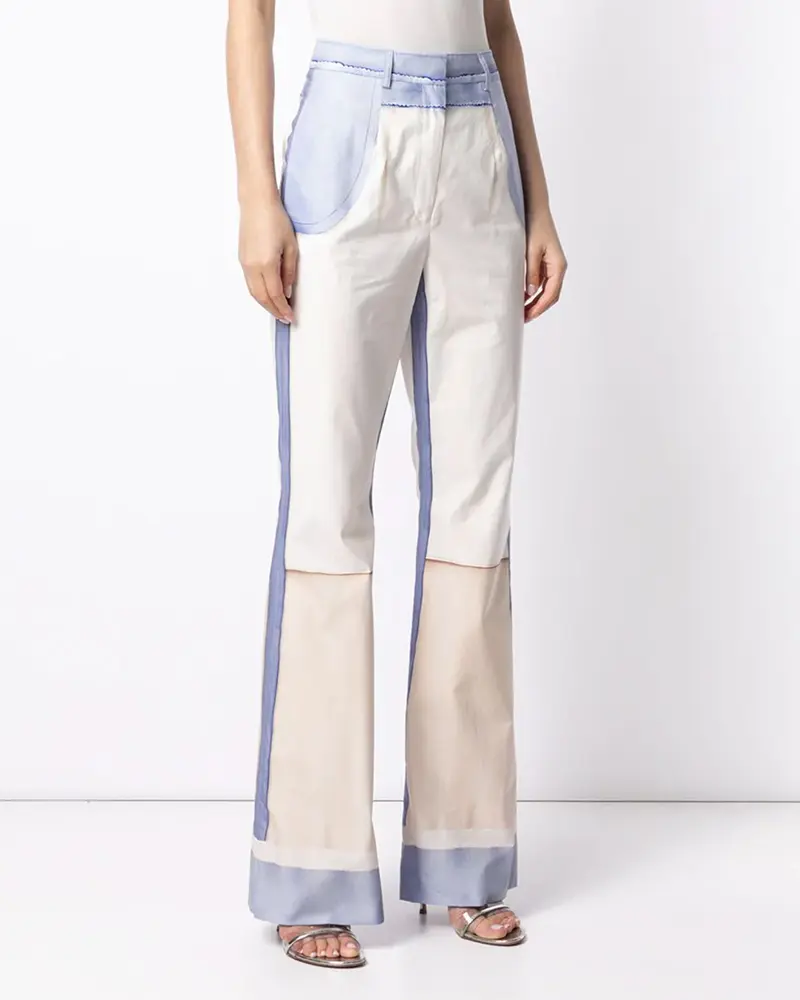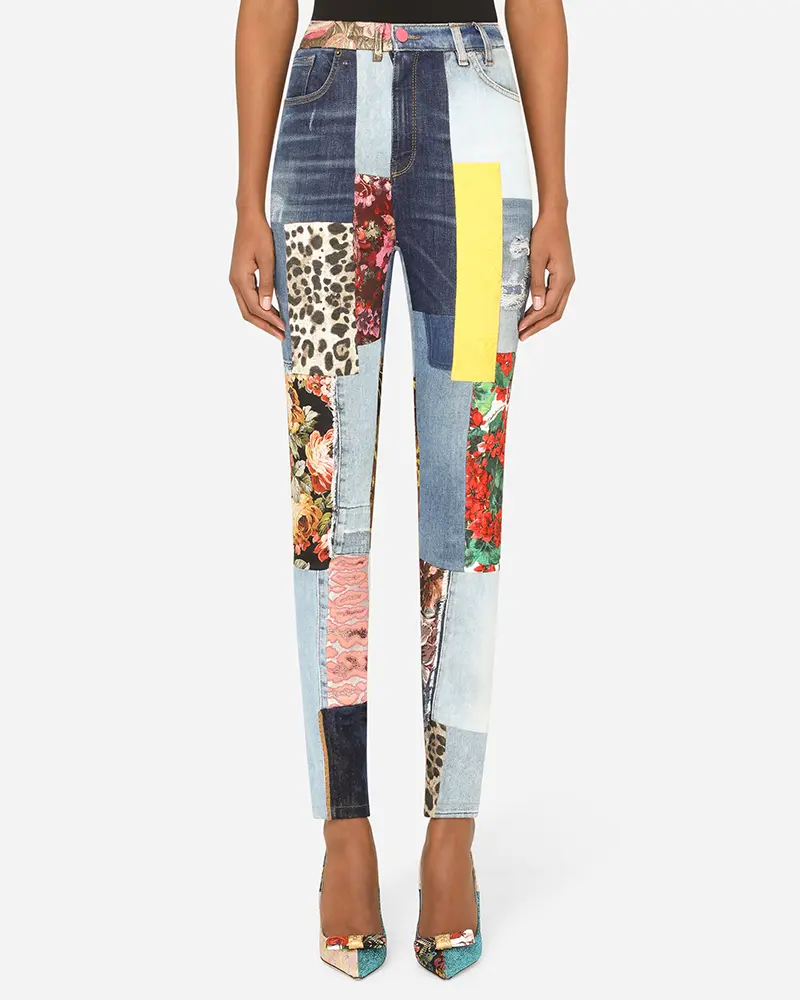 Lead image: @rollasjeans, @levis and @agolde