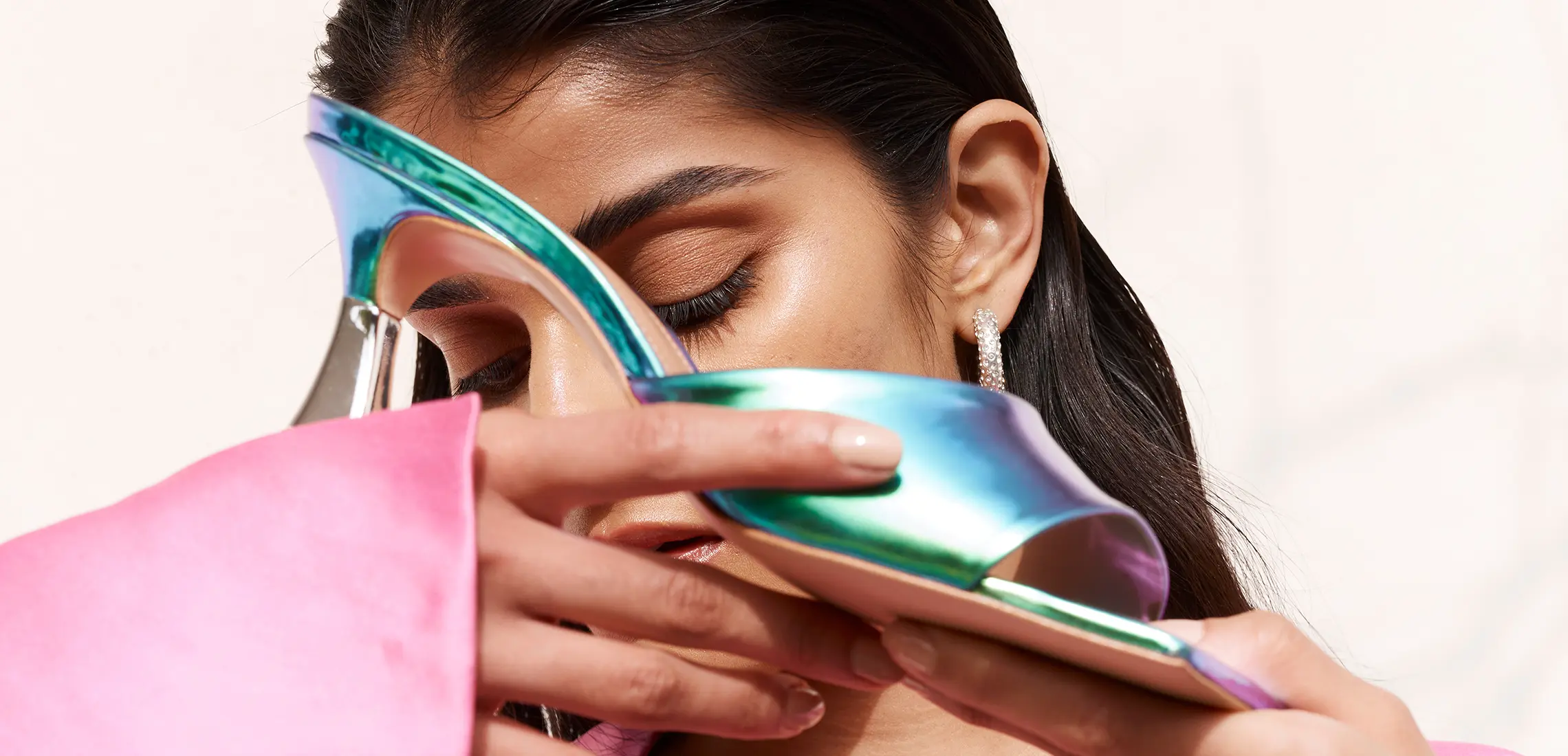 Walk This Way: Five Minutes With Wittner's First Boss Woman
Who run the world?
By Guest Styler | 10th October 2022

She's the first female CEO of one of Australia's largest heritage fashion brands, let us introduce you to Catherine Williamson of Wittner. A true success story, championing the power of manifestation (plus some hard work and talent!), this trailblazer talks to Style about how she vision-boarded her CEO dreams all while balancing motherhood and an ever-changing fashion landscape.  
Hi Catherine! Tell us about your career and how you started as a casual retail worker for Wittner and worked all the way up to CEO:
I always reflect on my career journey and find it so special that I was able to learn the company from the ground up. It's not something that everyone can say they've done, so I'm very lucky and proud in that respect.
After I finished my honours, I moved to Sydney and started to look for casual work with some friends. We walked the corridors of Warringah Mall, and I put my resumé in with Wittner. Being the age that I was, a critical part of the decision making process was considering where I'd most like to use a staff discount, and Wittner was a no brainer in that respect. It was one of those moments which has impacted the rest of my life in such a positive way.
While I was a casual employee I was asked to have a coffee with the regional manager, Sandy Bos – a true icon within our business, who had worked for the company for over 20 years before her retirement. Sandy said to me, 'We've got to get you to head office. One of the Wittner family will call you.' Lo and behold, Michael Wittner called me and gave me an incredible opportunity.
After moving to Melbourne to start an internship at the Wittner support office I loved it so much that I just kept showing up and no one said anything. I then worked my way through to run the product team and continued working upwards. 
View this post on Instagram
How does it feel being the first female CEO of the company?
It's a wonderful label to hold and something I'm incredibly proud of. The Wittner family has built such a strong legacy and business, and it feels so special to be a part of it for such a long time.
As CEO, what are some of your goals for Wittner as a brand?
One of my goals for Wittner is to keep building on the legacy that has already been built. Our key philosophy to 'walk the Wittner way' is about innovation and adapting, and continuously moving forward by listening to what our customer wants. We always strive to find new ways to listen to our community and continue giving them what they want to see from each new collection. Shoes really are the centrepiece of each outfit and we will continue to deliver elevated and style driven collections.
We've heard becoming CEO by 35 was on your vision board, can you tell us how you achieved this goal and what kept you motivated through your career?
I'm a huge believer in vision boards and their capacity to help you achieve your goals in life. I had decided that was my goal – to become a CEO by 35 – and then naturally I vision boarded it. A few months after my 34th birthday, I gave birth to my beautiful twin girls, so naturally I had this feeling that perhaps it wasn't going to happen in my timeline. But as we now know, I was lucky enough for it to happen. I really do believe in manifestation, and if you put it out there and you say it and you believe in it, then things have a funny way of energising and circulating to them.
How has motherhood informed your working life? What legacy do you hope to create for the industry your daughters will inherit?
Motherhood is a career on its own but when I then transitioned back into the workforce, I actually had the biggest projects I've ever had in my career to date. While it was overwhelming to some respect, I found you just have to take each day as it comes. To keep turning up and tackling each thing head on, crossing each bridge as you come to it.
For me, being a leader and a mother is all about modelling and leading by example. The best bosses I've had, for instance, wouldn't email late at night, they don't set an unrealistic precedent and expect immediate responses. It's all about considered timing, and understanding those boundaries that everybody has.
I hope that my daughters will understand how passion and belief can play such a huge role in their lives. It's a cliche to some, but having a profession that you genuinely care about and enjoy is a very real possibility.
View this post on Instagram
What would your advice be to young women climbing the ladder in the workforce? And how would you advise people wanting to balance career and parenthood?
I would tell them not to be afraid to not have it together. The concept of having it all is both attainable and unattainable at the same time. Of course, you can work towards anything in your life, but often it won't be perfect. It's all about balance and not being too hard on yourself.
Work towards what you want, take every opportunity you can, and believe in yourself, even if others don't. Most importantly, take care of yourself and others.
Your favourite style from the latest collection?
It's got to be the Requin in hot pink. A classic silhouette in an unforgettable colour.
Biggest shoe trend you're loving right now?
I love that bold colours and bold styles are trending. It's great to see creativity and self-expression come to the forefront of trending style.
Sandals or stilettos?
Stilettos over sandals.
I never leave the house without…
My favourite pair of shoes.
My MVP beauty product is…
SPF always! 
Turn heads in this iconic Aussie label's rockstar collection here.