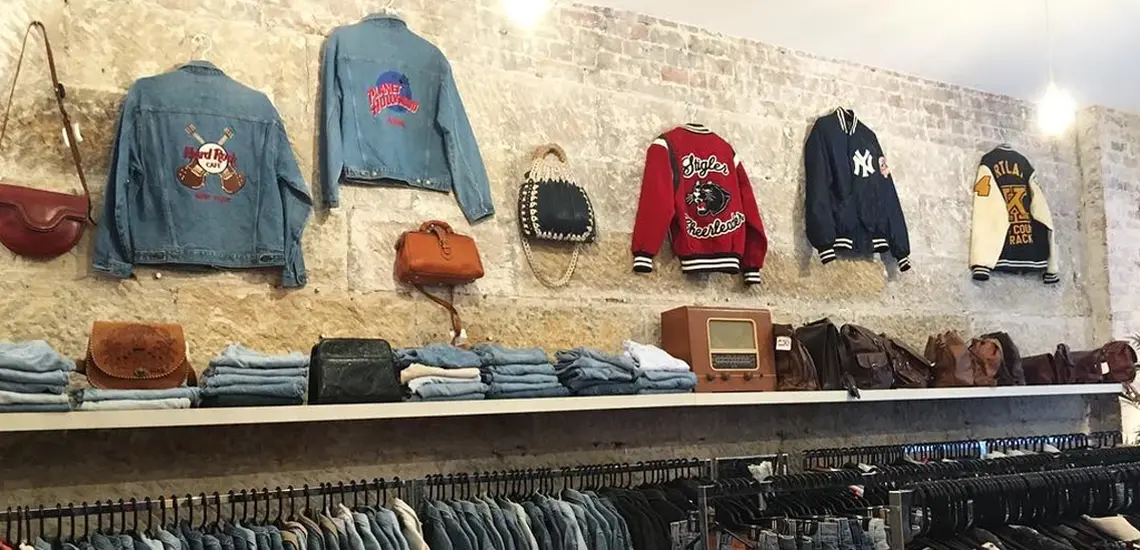 Our Round Up Of Brisbane's Best Op Shops And Vintage Stores
It was 99 cents.
By Bella Stephan | 20th August 2019

Whether you recycle or up-cycle, it's all about ethical and sustainable fashion lately. That's why we've rounded up the best op-shops / thrift-shops in Bris and surrounds.

This thrift store is extremely unique with its layout. If you're lazing around at the end of the weekend with no plans, go for a Sunday drive to Woolloongabba and sit at their retro-themed bar and have a glass of wine. After you've lounged around the bar and couches then its time to do some shopping! Full of antique clothing from the 1950s onwards it may be overwhelming looking at all the styles, but don't stress you can always go back to the bar again!

Founded in 1985, Empire Revival can be explored in Paddington where homewares, jewellery and fashion take centre stage. Featuring finds from day dresses to wedding dresses, to shoes and handbags this store has it all, and for cheap prices!

These markets located at Mt Gravatt consist of offering their pre-loved clothing to those searching for unique finds. Her Wardrobe is all about recycling clothes and giving them more life by reselling to the community. If you're looking for anything and everything this is the place for you to find bits and bobs that belonged to the locals.

If you're after vintage denim this is a must-visit! Specialising in denim and giving garments a second life is what Miss Brown Vintage revolves around. You can find them at Burleigh Heads, Gold Coast and also Byron Bay. This thrift store focuses on certain eras such as the '50s, '60s and '70s where the owner creates and brings back particular styles. So if you're still biased towards the clothes of an era, be sure to check out this store!

Imagine a store that has garments from every decade. Well, Retro Metro in Paddington does! You'll find everything from the '20s to the '80s in the one store where gowns to sportswear are available in a small garage on Given Terrace.
SWOP | Brisbane City & West End
Based in Brisbane City and West End, SWOP focuses on affordability and style as this thrift store encourages its customers to become more sustainable. SWOP saves clothes that are at the end of their cycle by reselling them at a cheaper price rather than sending the garments to landfill.
https://www.instagram.com/p/B1U6SDcg9d5/
Happy to head north?
If you're willing to travel north to the Sunshine Coast you will find Alpha and Omega in Noosaville! This thrift store provides everything from kitchenware to art and of course fashion and jewellery. Although Noosa is located further from Brisbane it is well worth the trip with the quality of the stores second-hand items.