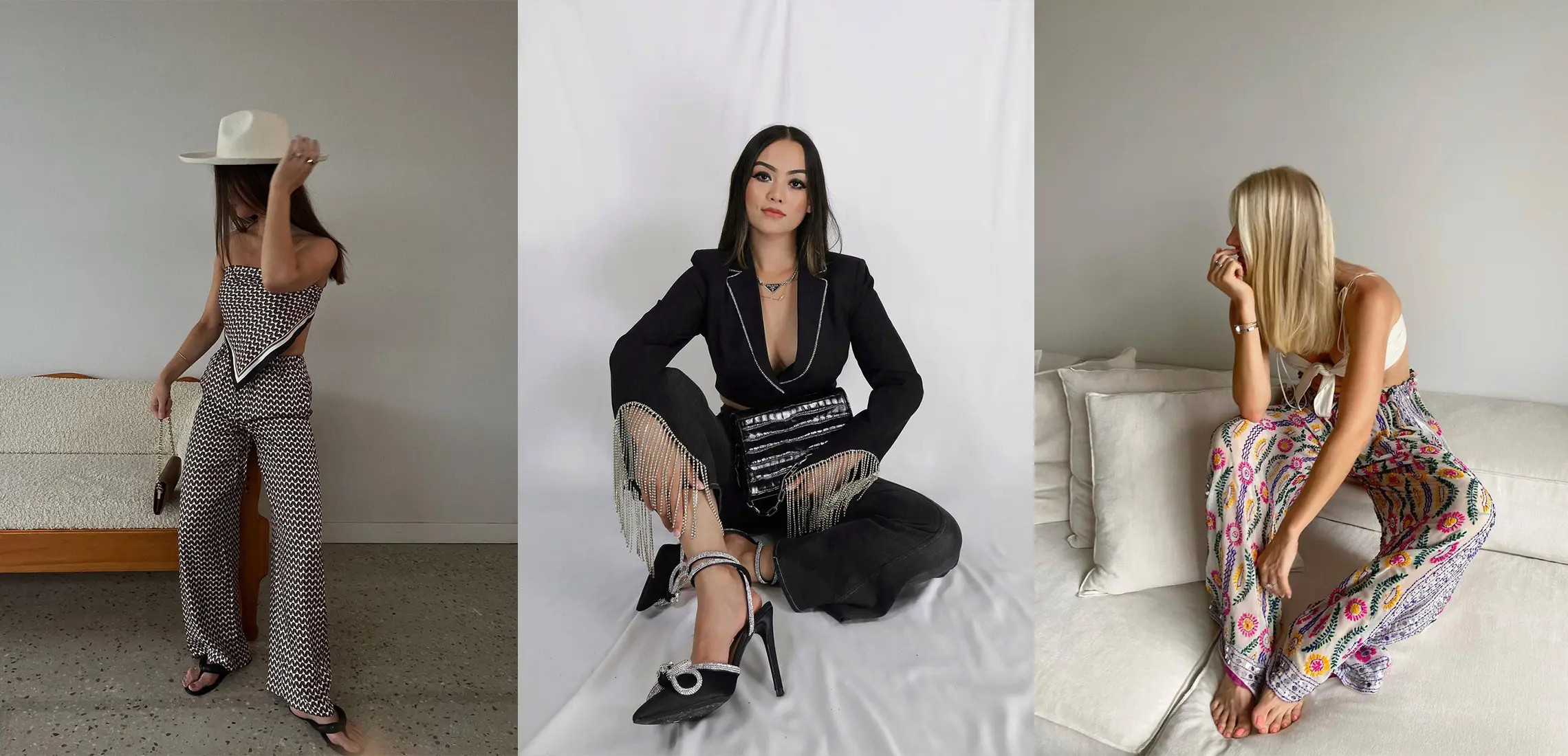 12 Brisbane Trendsetters You Need To Follow With Swoon-Worthy Style
Every. Outfit. Counts.
By Caitlin Napier | 13th May 2022

The digital world affords us a myriad of fashion inspiration at our fingertips and lucky for us Brisbane is bursting with local fashion-savvy talent, who share their impeccable style on socials. Narrowing down the crème de la creme can be an overwhelming task, but save the endless scrolling – we have found the best Brisbane gals to follow for fashion-forward feeds.

Aicha Robertson is a prominent Queensland creative and founder of online fashion destination, The Fashion Heist. Her affinity for vibrant colours, flattering silhouettes, and incorporation of the latest trends – highlighted through her 'trend report' reels – make her socials the ultimate inspiration destination. Her bold feed is a refreshing change from the minimalist mania that currently dominates the fashion landscape.
@veryjoshuaaa
Fun, funky, and fabulous, Joshua is the dream advocate for how you can make your wardrobe sleek with curated pops of pattern and colour. Showcasing an androgynous style that's effortless in all the right ways, you'll find him in preppy Balenciaga 'fits one day and bold Paco Rabanne the next. Be warned though: the pieces in his pics will be sure to end up in your cart quicker than a double tap!
Queen Street Mall fashion ambassador Annabel Falco is the queen of effortless chic. With an enviable collection of outerwear and classic suiting, Annabel realises the necessity of a cult accessory when it comes to elevating everyday outfits. Her feed is peppered with our favourite designer brands as well as affordable staples. Lucky for us, she even shares styling tips and tricks on her story highlights so we can all emulate her sophisticated 'fits.
When it comes to the latest fashion trends, we can't look past dynamic sister duo Natalia Suesskow and Daniella Dionyssiou. Co-founders of ultimate cool-girl brand Vrg Grl, it's not surprising their personal Instagrams are colourful havens of stylish 'fits. Their effortless style feels like an ode to endless European summers mixed with early '00s. A quick scroll and we guarantee you'll want to steal their entire wardrobe.
Disrupting this female dominated list is Ari's vibrant, curated feed. His style gravitates toward sophisticated resort wear and breezy fabrics, seamlessly displayed through a collage of stylistic images. Creamy linens, minimalist prints, and casual silhouettes are interspersed with smart tailoring and designer accessories. Expect aesthetic travel shots and endless outfit inspiration when following Ari.
Newly appointed retail director at Natasha Schweitzer, Georgie Walvin is a minimalist muse through and through. If you love a monochromatic colour palette, crisp artistic shots, and moody lifestyle content, she's the gal for you. Her feed champions many chic Scanlan Theodore 'fits alongside a collection of oversized coats, boots, button-down shirts, and blazers, creating 'fits we can't help but fall in love with.
It's safe to say we've stalked Rochelle's Insta quite a few times for outfit inspo. Her feed alone gives a glimpse into her innate creativity with editorial-style spreads of her perfectly curated outfits sourced anywhere from Glassons to Chanel. Her fun and feminine style is often showcased in aesthetic reels, where she also styles her own athleisure brand Honest Hearts Club.
There isn't anything we don't love about Prudence's 'gram. Showcasing her tailored style, exquisite taste in jewellery, and her dreamy wedding dress, she's easily one of the chicest women in Brisbane. Aside from fashion, Prudence has a knack for interior design, proving herself to be a constant source of inspiration.
In dreamy pastels and vibrant block colouring, Rachael Armstrong makes a colourful 'drobe look seamless. With a penchant for relaxed tailoring and an envious jewellery game, this blonde bombshell has an eye for the finer things in life, and it shows on her coastal chic feed. P.S. if you're all about the accessories, Rachael is your girl!
As the definition of a sartorial princess, Isabella Gray's feminine 'fits and attention to detail is truly like no other. Having cemented a name for herself on the high-end fashion scene, keeping an eye on her 'gram will let you in on luxury events and first looks from a myriad of designer labels, as well as homegrown pieces taken to the next level.
A little further south but still a fave in the Brissy scene, this one is for the baby mamas! Just because your bundle of joy is on the way doesn't mean you have to sacrifice personal style. While maternity dressing can be tough, Kayla Gane's colourful socials showcase a mirage of bump-friendly and post-pregnancy flowing maxi dresses, block colours and loose tailoring. Her penchant for neutral accessories and feminine flair will be sure to inspire all mums and mums-to-be!
While she might have set up residence in London, Izi Angus is still Brisbane's O.G. minimal fashion muse. Her perfectly curated Instagram profile is a tableau of tonal scenery, dazzling accessories, and, of course, an extensive minimalist wardrobe. Embracing masculine silhouettes, slinky silks, and luxury accessories, Izi often creates these designer-inspired outfits using affordable Australian brands. While her aesthetic is firmly rooted in neutral minimalism, don't be surprised to see Izi seamlessly blend vibrant colours and prints to diversify her chic, everyday looks.
Want more to feed your feed? Check out Brisbane's most Instagrammable dishes here.