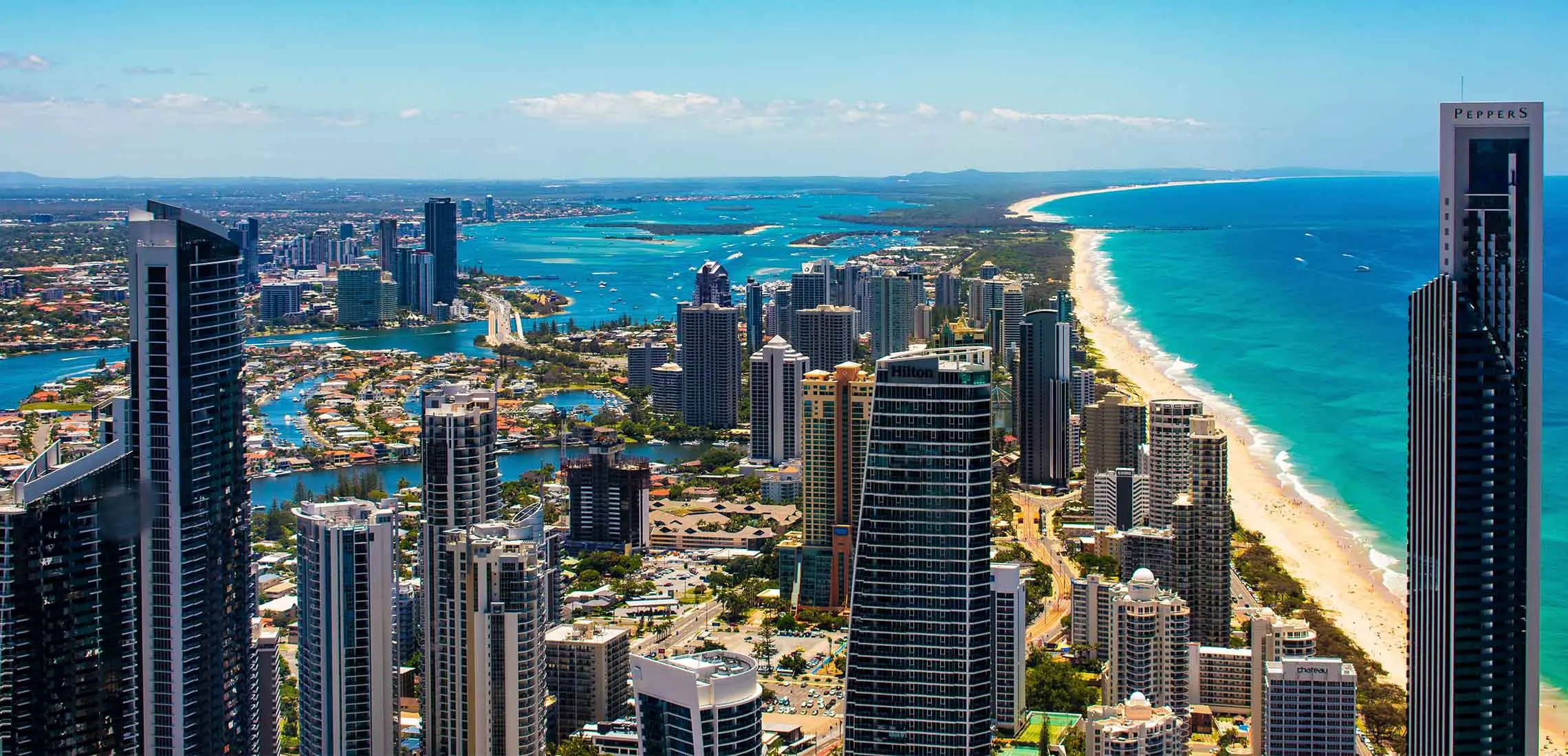 Outfits For An Australian Getaway
The best fashion finds for your next getaway
By Guest Styler | 19th August 2020

There's never been a better time to explore what our great state has to offer! If you're feeling a little blue or under the pump, a little getaway could be just what you need. While long-distance travel may be out of reach, there's no need to fear when we've got so much to see right here in our sunshine state. We're #blessed here in Queensland with a myriad of holiday opportunities available to us, there's a getaway for every persuasion! If you're anything like us, planning your holiday fashion can be half the fun of a spontaneous getaway. If you're treating yourself to a little escape, why not a new outfit to boot? Whatever your fashion or holiday style may be, we've got the best of it all below!
Hinterland haven
One of our best Queensland qualities is our beautiful, lush rainforests! Whether you're heading north or south of the city, there are awesome hinterland escapes to find in both directions. We've got a soft spot for the Gold Coast hinterland, particularly the Lamington National Park, which is home to an assortment of stunning mountain retreats. You can expect a variety of bushwalks, creeks and waterfalls as well as spectacular mountain views, day spas and vineyards! When it comes to your hinterland holiday, you'll want to opt for comfy, cosy and casual attire. You'll want to feel on top of your game as you hike through the greenery, breathing in the fresh mountain air. Activewear doesn't have to be boring, or any less stylish. We're loving the combo of khaki and baby blue in these P.E Nation pieces, which pair perfectly with some masculine aviators, and course the latest tech!
City slicker
When Brisbane has so much to offer, sometimes there's no need to leave! With our city reawakening with new restaurants, bars and events to go to, a stay-cay in Brissy is just what we need. Whether it's for a special occasion or a 'just cause' type of affair, take the excuse to get dressed up to the nines and relish in all our metropolitan hub has to offer. With the variety of luxury hotels we have right on our doorstep, you can spend a night (or two!) getting wined and dined by the very best. For this stay-cay style, a sexy power suit is a must! We love this black on black ensemble, ft. this unstructured blazer from Aje, for its sheer elegance. Include some pops of gold for an opulent finish. Talk about boujee! Just pop on a mulberry red lipstick and you're ready to take on the city.
Coastal escape
Winter walk on the beach anyone? Turns out beaches aren't just for summer! We have to say watching the sunset on one of our gorgeous QLD beaches, cosied up in a soft cardigan with a glass of vino and some fresh seafood in the near future sounds pretty fab to us. We really are spoilt for choice when it comes to a coastal escape here in QLD. The never-ending battle between Sunny or Goldy continues and that's not even throwing in all our beautiful islands within the mix. When it comes to coastal getaway, keep it floaty and femme when it comes to your fashion. This beautiful floral midi from Auguste the Label is perfect for a seaside stroll to your favourite local café. Make sure you layer up with warm knits and don't forget some killer shades for our QLD sun!
All Aussie outback
Alrighty, we're taking it inland for this last one. The glorious red sands of our Aussie outback are a part of our national identity. An outback adventure is not the most typical getaway, however in our opinion it's one that deserves more air time! Take in the breathtaking views of our outback landscape with a trip to Longreach or Winton, perfect for learning about what life was like for our Australian settlers. You can explore the wilderness in effortless style with these stockman-style, uber chic pieces. Opt for some wide-leg blue jeans, a cosy turtle neck and of course, a trusty fedora to complete the look!