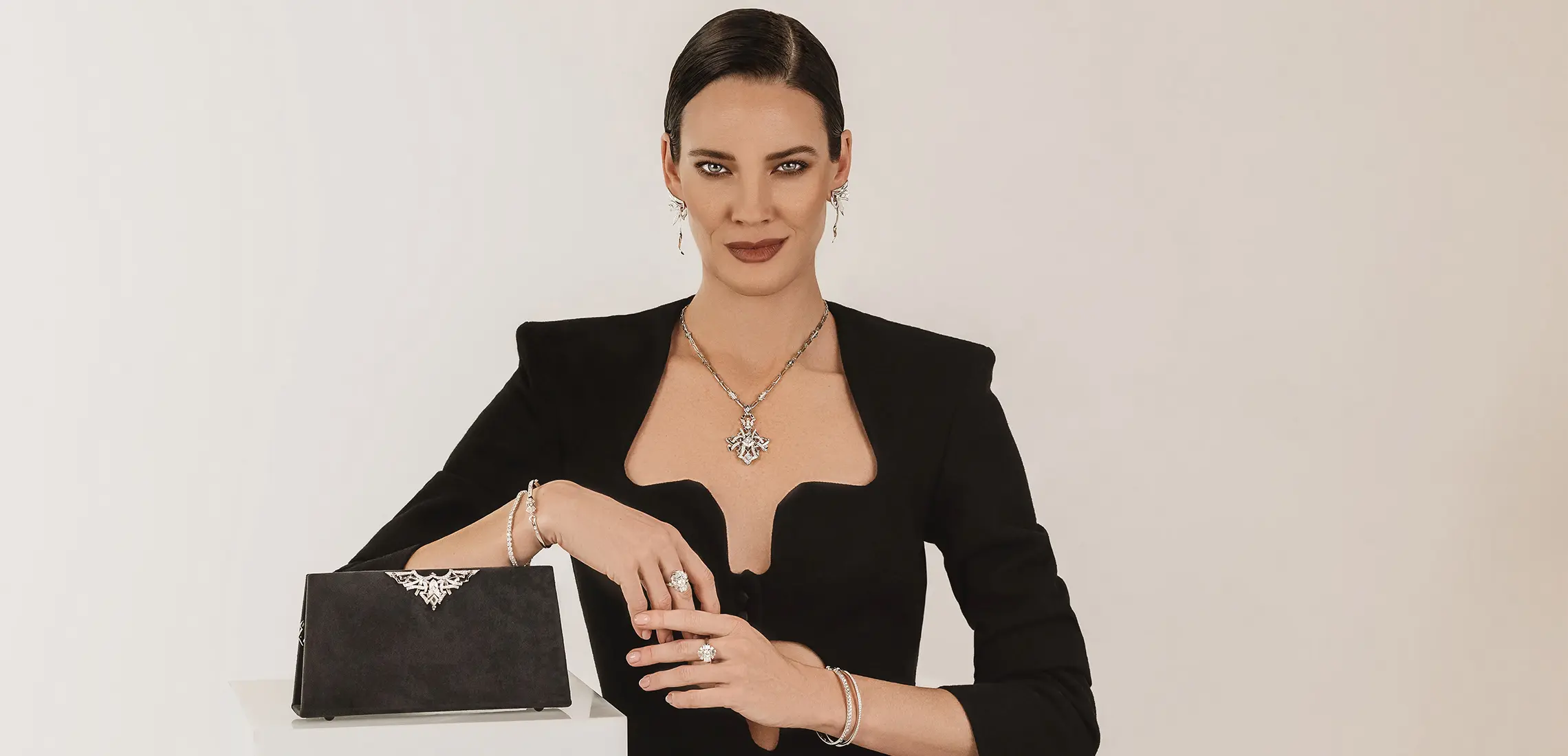 Behind The Design That Won This BNE Business The Jeweller Of The Year Award
Jewellery meets art
By Penelope Pelecas | 12th October 2023

Some may argue some of the best ideas have come from a spontaneous night out. Well, champagne and endless rough-hand sketches played a big part in bringing the award-winning 'Amelia' collection to life. 

Tammy Keers, owner of Artisans Bespoke Jewellers in Paddington, was determined to hand-make a piece that pushed the boundaries of design and manufacture, and she did just that. 

The piece, which was inspired by American aviation pioneer Amelia Earhart (the first woman to fly non-stop solo across the Atlantic Ocean) won Tammy and her colleague Kathy McLay the shared title of Jeweller of the Year at the Jewellers Association of Australia Australasian Jewellery Awards. 

Amelia was designed for the modern-day "confident, stylish, and successful" woman. It consists of a kangaroo suede and leather clutch, designed by local leather smith Stella Petrou, embellished with an 18-carat white gold wing insignia and a detachable diamond feature that can also be worn on the diamond set chain as a pendant. All up, the total diamond weight is 6.82ct – one word, wow. 

"The Amelia collection took over 350 hours to design and manufacture," Tammy explains. 
"My favourite part of Amelia's design is its versatility – it is exceptional as a completed clutch with the diamond-set wrist chain, however when it converts to a necklace the clutch is still a wonderful statement on its own."
Now, a transitional diamond-set clutch is definitely not something you see every day in a jewellery shop.
Tammy continues: "To win Jeweller of the Year with my wonderful colleague Kathy and to have the recognition from the jewellery industry has been the ultimate reward after 30 years of hard work for both of us."
From a young age, Tammy has had an affinity with the arts. "Drawing and designing is all I ever did," she says, adding she loved the idea that something she made would one day be handed down through generations. 
Tammy's journey with jewellery started with a Bachelor of Jewellery Design, as well as an apprenticeship as a bench jeweller. After her four-year degree and apprenticeship, Tammy worked in the market for another three years before she took a leap of faith and started her own business out of her garage – one that not only shaped her future, but the future of aspiring female jewellery designers to come.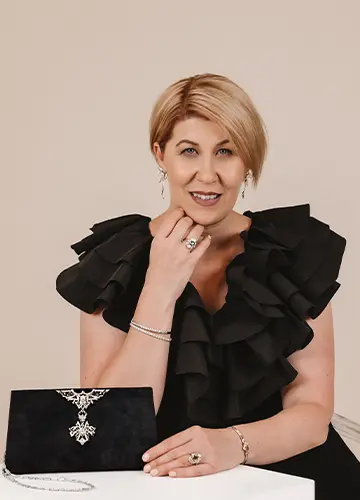 "Looking back now, I had just bought my first house and my [ex]-partner was a student. I had quit my job and went for it – it was very brave."
At the beginning, Tammy worked for three jewellers doing trade work repairs and client creations, however, whenever she had a spare moment, she would dream up and design interesting pieces for her own business. "I dreamt of a studio space that offered something different with hand-made quality pieces."
Her dream soon became a reality when a "tiny little space" in Paddington became available on the market. Fast-forward almost 20 years and Artisans Bespoke Jewellers is now one of the leading jewellers in Brisbane. 
Trust us when we say if you're looking for an unusual but striking piece, you'll find it here. Artisans Bespoke Jewellers pride themselves on handcrafting beautiful jewellery that will not only stand the test of time but add a little drama and flair to your collection. Working with only the best Mother Nature can provide, the natural diamonds and coloured gemstones used here are enhanced with an art deco influence featuring a modern twist.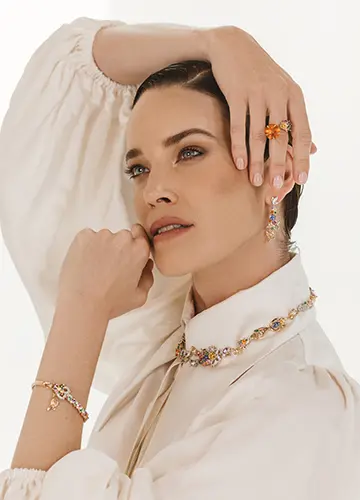 Whether it's a new make or remodelling your old jewellery into something new, your consultation will be a collaborative process between you and the highly qualified in-house jewellers, factoring in your lifestyle and aesthetic before your piece is handmade onsite with lots of love. Each piece is truly a work of art. 
"As my business has grown, my team have also grown, and it's been an absolute joy to work with [them]," she says. "It is my business, yes, but I am nothing without my team. The energy and joy of Artisans is exciting, and our customers genuinely feel it and it really is a magical place, creating these handmade family heirlooms."
Explore the dazzling range at Artisans Bespoke Jewellers here.