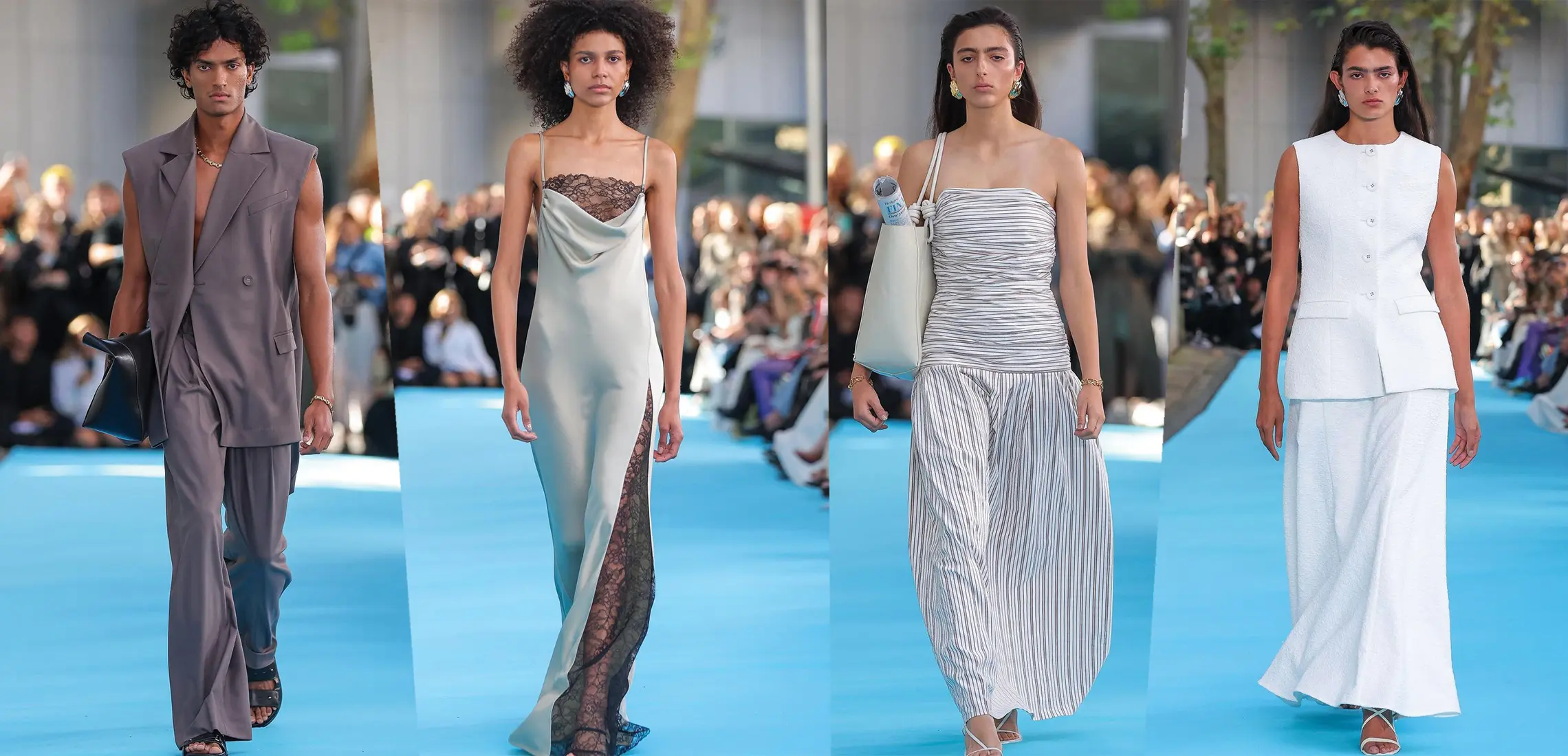 Anna Quan Reinvents Simplicity With Her Latest Collection At AAFW
Gritty in the city
By Astrid Taemets | 23rd May 2023

When it comes to modern minimalism, Anna Quan ticks the box. 

Founded by law student-turned-fashion-designer Anna Hoang in 2011, the label is fondly considered as a brand that exemplifies contemporary simplicity – playing with structure and form – and elevating minimalist style to become something more than just your typical everyday wear. And her latest collection is a testament to that.

Drawing on inspiration from people watching in the city – people going to and from work, events, and dinners – it made Anna want to make clothing that could adapt to these moments without the need to change. And, setting the perfect scene to compliment that sentiment, Anna debuted her Resort 24 Collection at Afterpay Australian Fashion Week in an alleyway in the heart of Sydney's city, tucked behind the Ace Hotel. 

Inspired by the white collar workers of the city and artist Pawel Jaszczuk's depictions of the Japanese salaryman, Anna's aesthetic was there, seen in the tailored simplicity of her work that toys with proportions, extending her offering into menswear. 

Amongst the tailored pieces, mesh dresses embroidered with sequins, and silk gowns with a hint of lace, men graced the runway in sleeveless suiting and silk shirts. 

View this post on Instagram

So effortless and polished was every piece, we sat down with Anna to gain a little insight into her life as a designer inspired by the mundane act of the moments between the 9-5…
Hi Anna! Thanks for catching up with Style. What inspired the collection?
The collection was inspired by work life culture and Japanese salaryman phenomena. 
How would you describe the collection?
Thoughtful, wearable, and effortless. The brand aims to always be relevant in everyday life. 
What brands do you admire alongside your own?
The Row, Loewe, and Celine (new and old). 
Who is the Anna Quan customer?
An investment dresser, keen on classic shapes but never basic. 
This collection saw you integrate menswear for the first time. What was the reason for this evolution?
It seemed like the most logical next step. We've had people asking about menswear for a long time and what it looks like for our brand. 
Tell us about the collection…
Anna Quan is a brand that is known for tailored separates and classic lines. I think it's important to still bring interest and unexpected details that work. This includes pops of chartreuse, prints, and textural elements and surfaces like sequins, boucle, lace, and ruching. I always want people to see unconventional and unlikely pairings that can work together like tailoring and sequins.