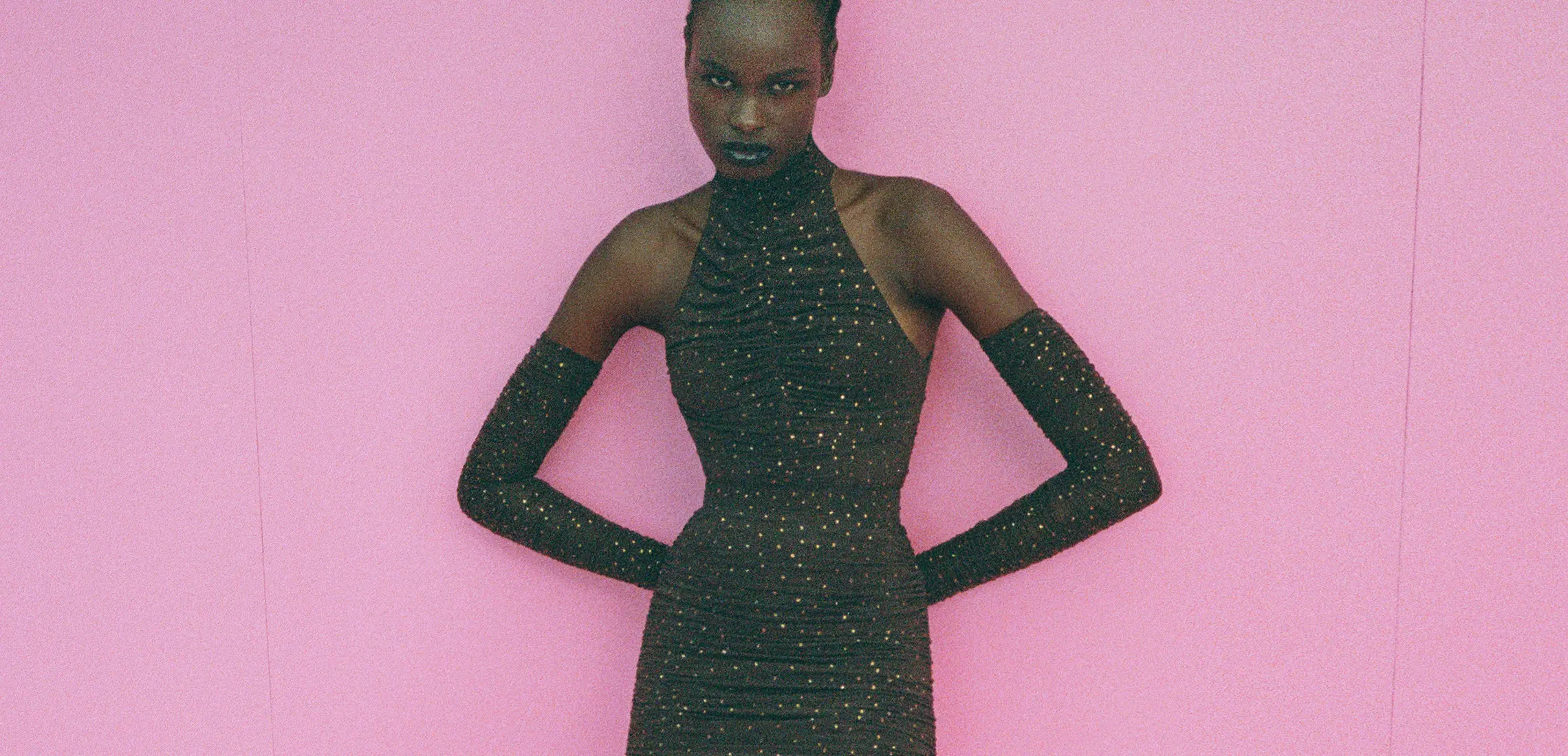 Sparkle Into Soirée SZN In Alex Perry's Latest Collection 
Skin tight
By Astrid Taemets | 12th September 2023

With a penchant for bold, daring, and powerful statement pieces, few Aussie designers have garnered a reputation quite like Alex Perry.

Launching his eponymous label in the 90's, Perry's iconic designs are built around his drive to accentuate a woman's shape through ready-to-wear pieces that are as risque as they are luxurious. Daring to walk the line between the bold and the beautiful, his latest collection of crystal embellished ruched mini dresses, high cut leopard print bodysuits, and satin-crepe sets are available to shop now in high street fashion store, Désordre on James Street. 

We took five with the man himself and Désordre owner and founder Shannon Thomas to find out what they love about fashion and the female form.  

View this post on Instagram
Hi Alex! Tell us about the collection:
The design concept always begins with a focus on shape – it's a really important cornerstone of the Alex Perry brand. For this collection, the design started with body conscious silhouettes in soft gathered and ruched fabrics that hug the body, structured satin crepe to create strong, sharp silhouettes, and razor sharp tailoring. I loved the idea of incredibly sexy ruched halter neck gowns sprayed with glistening crystals at night – black on black and red on red – sparkling, and beautiful.
What do you love most about designing clothes for women?
Women are endlessly fascinating. They are constantly changing, strong, confident, beautiful, smart, resilient, and funny. Their personalities and tastes are forever evolving and changing, and in my experience, they want to be inspired, transported, and excited by clothes. So, as a source of inspiration, they open up boundless opportunities for a designer to explore with fabrics, colours, and silhouettes that inspire and excite women, and make them feel their absolute best. 
How would you describe your design aesthetic?
My design aesthetic is pretty sharp. I like things insanely fitted and sculptured. Proportion and fit is everything to me – I like my clothes to be transformative. I love simple and clean design, but it needs to pack a punch, has to have a sense of drama, and I want it to transform the wearer – make them feel beautiful and unbelievably confident.  
What was the selling point for stocking your pieces in Désordre?
That's simple – there is no luxury multi-brand store in Australia like it. I've never seen stores in Australia like Shannon's. She understands brands, she understands women, she understands how to create a fashion environment that's exciting, glamorous, cool, and sophisticated all at once. 
View this post on Instagram
Shannon, describe the Désordre aesthetic:
There is a timeless sexiness in the looks – whether that's a beautiful oversized shirt with jeans or a sparkle crop top. It's about effortless stand out pieces. 
What do you love about Alex Perry's designs?
Much like my daughter who loves wearing princess dresses, Alex Perry is, to me, the adult version of that. When you wear his piece, you feel as though you have stepped into another world. The sparkles, prints, and corseted pieces give you confidence and make you feel so special. While they are such stand out pieces, there is still a classic nature in his design. 
What is your favourite piece from his latest collection?
I am so obsessed with the pink leopard print mini dress and the matching tights. 
In your opinion, who is the Alex Perry woman and how is she wearing this collection?
Alex has the power to be every woman. The collection has diversity to dress all ages and sizes. You have to be a little brace to be drawn to the vibrant prints and fitted lycra. They're pieces you wear when you want to be seen. As a reference, I think of Jessica Rabbit, Elle Woods from Legally Blonde, and Barbie. Alex Perry designs have the power to make you stand out while owning your sexuality in a tasteful way. When I wear his pieces, I feel so feminine and fierce.